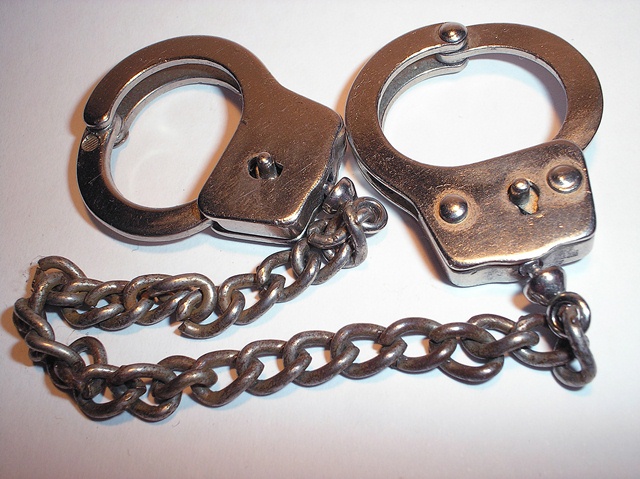 The Expat Group recently conducted a survey to gather resident expats' views on and experiences with crime in Malaysia. We present here the results and analysis of the survey.
There has been a lot written in the newspapers about the rising crime rate in Malaysia, which does not align with reports from the police showing a decline. We decided to try and obtain resident expats' perspective on this issue. Our survey results indicated that expats generally feel the situation is getting worse, not better.
Some 240 expats from 34 different countries replied to the survey. The majority of the respondents work here or are married to people working here, and just over a quarter are living here under the MM2H programme. Three-quarters of the respondents live in Greater KL, but just under 14% reside in Penang and a further 11% live in various cities and towns around the country. A little over half have lived in Malaysia more than five years.
The majority (60%) said the crime rates in Malaysia were higher than the country they came from, while 17% felt it was lower here and the balance felt it was about the same. However most people felt reasonably safe living here, although 40% said you needed to exercise care. Only 7% said they did not feel safe living here and all of them lived in KL. One British girl who did not want to be named said she had been drugged whilst out on the town and her belongings stolen. She stated that some of her friends had similar experiences and consequently left the country.
We asked any expats who had experience in other Asian countries if they felt crime was worse or better in those countries. Not surprisingly, the vast majority (92%) who had experience in Singapore said they felt it was safer living there. Hong Kong was not far behind, with 72% of expats saying they thought crime was lower there. When it came to countries were expats felt crime was higher, India and the Philippines topped the list.
We asked if expats felt crime had risen since they first moved to Malaysia, and an overwhelming two-thirds felt it had gone up, while only 2% felt it had dropped, with the balance believing it to be about the same. This view was fairly consistent, even among the people who had not lived here that long. When asked how they had reached this conclusion, respondents indicted that it was based on a mix of newspaper reports, feedback from colleagues and friends, and in nearly half the cases, based on their personal experience.
We asked expats to share their views on how effective they thought Malaysian police were at combatting crime and gave them specific examples to rank. They generally did not think the police force was that effective at reducing crime and that is probably related to the fact that other surveys show expats think corruption is rife in the police force. The police in Malaysia were ranked best at combatting terrorism and drug dealers; however, they were give very bad ratings for purse snatchings and house break-ins.
A very high 69% said they had directly experienced crime in the last two years, from 2012 to 2014, because it happened to them, a family member, or a close friend. This was essentially the same for expats who had lived here before 2012, with 68% reporting that they or a close friend had been a victim of a crime. This seems to support the theory that there has been no reduction in the crime rate, at least as far as expats are concerned.
We asked for the specific crimes they had experienced, and the chart on this page shows the percentage experiencing the different types of crime. The most frequently reported crime was purse snatching, with 76% of expats reporting first-hand experience of being victims. This was followed by house break-ins. The survey showed there had been an increase in taxi theft and physical assault, which is more concerning. Other crimes reported by expats were mixed, but included murder, fraud, and cases of road rage. In the table shown here, with you can see that expats' experience with various types of crime has either remained roughly the same in the two reporting periods noted, or has increased, sometimes substantially so.
The majority of expats (57%) feel that the level of crime will impact tourism to Malaysia, and a smaller, though still substantial, percentage (40%) felt it could impact foreign investment.
Just over half the respondents had made a police report as some point of their stay in Malaysia and for many of them it was a problem. In fact 59%, of those who had made a report, said the experience was 'poor' or terrible' and only 16% said it went satisfactorily. Many expats stated there was a lack of interest on part of the policeman taking the report. A New Zealander wrote, "Police were unhelpful… and uncooperative… I felt my time was completely wasted." Quite a few respondents said they were asked to type their own reports and felt the police had little interest in their report. A number of expats were told to go elsewhere to file their report and found that annoying.
On the other side of the coin, there were a few expats who were very satisfied with the service. One expat who was reporting a murder stated, "The police were top level and extremely professional in their work."
In fairness, there is likely a greater possibility that people who had experienced a crime would respond to the survey than those who hadn't, so the overall negative picture may be overstated. However, it is certainly relevant and important to note that the people who responded do not feel there has been any real reduction in crime since they moved to Malaysia. It is also worth noting that the overall sentiment is that the police are not that effective, and it would seem the process and attitude of the police when people make reports could be improved.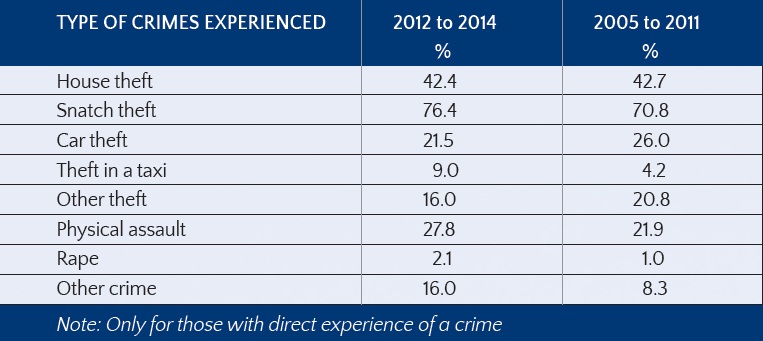 Homepage highlight photo credit: Alan Cleaver, Flickr
Source: The Expat May 2014
Read more:
What are your thoughts on this article? Let us know by commenting below.No registration needed.



" ExpatGo welcomes and encourages comments, input, and divergent opinions. However, we kindly request that you use suitable language in your comments, and refrain from any sort of personal attack, hate speech, or disparaging rhetoric. Comments not in line with this are subject to removal from the site. "



Comments