In the 18 years since The Expat launched, its 200 issues have seen considerable change in Malaysia. We asked some of our readers for their thoughts on their adopted country and how it's changed over the course of their time here, as well as what they think of The Expat as a part of their lives in Malaysia. Here are a few excerpts.
1. Julien Wilkinson, United Kingdom, 4 years in Malaysia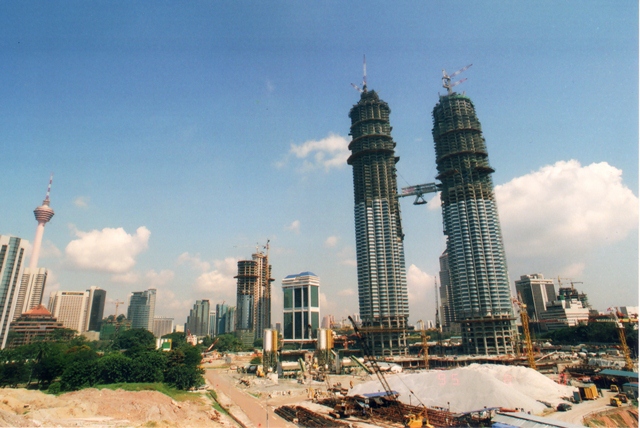 The constuction of the Petronas Twin Towers.
Since my first arrival 14 years ago and then returning 10 years later I have seen a lot of changes here, especially in KL. Some are for the better, such as improvements to the public transport system, but I also think that some things have not changed and never will. However, this is still a great place to live and that's why there are so many of us here. The Expat is very informative and interesting, with great pictures that really portray Malaysia well. The events organised by TEG are great particularly the Expat Mingles, as they are a great way to meet new people from around the globe.
See Also: Kuala Lumpur Then and Now
2. Lyndall Jenke, Australia, 8 years in Malaysia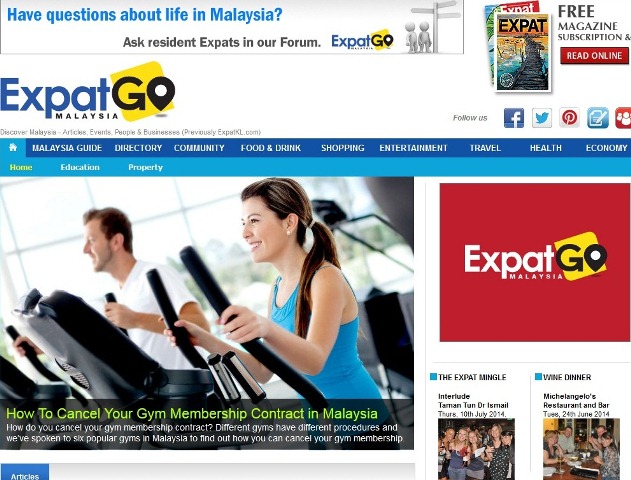 Homepage of ExpatGoMalaysia.com.
Malaysia has changed a lot in the time I've been here. The number of buildings and apartments has risen, although the cost of living has risen as well, but there is better service in shops and restaurants. I look forward to reading The Expat magazine, as well as the online site ExpatGoMalaysia, for up-to-date information on travel and restaurants.
3. Anne Jacobs, Canada, 1 year in Malaysia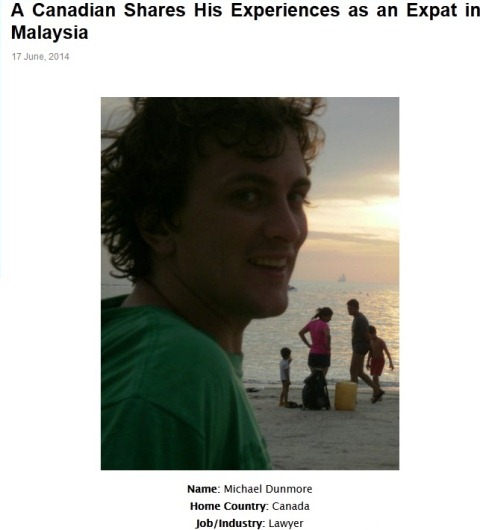 The Expat Interviews on Expat Go Malaysia.
The Expat is a great help as I know my way around so much better now. I love to read about the experiences other people have had in Malaysia.
4. Cilia van Woensel, Netherlands, 3 years in Malaysia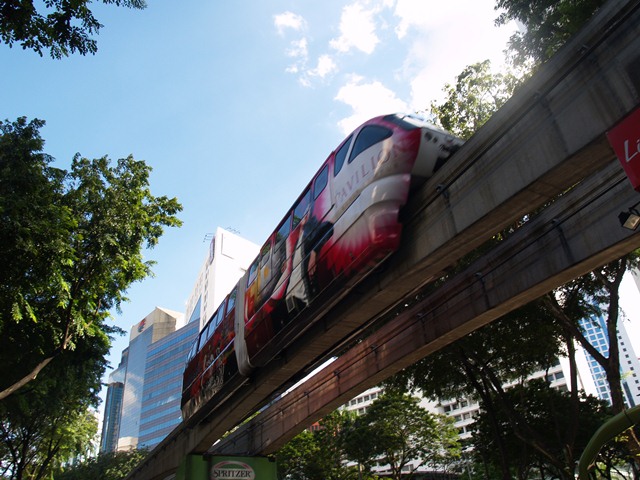 The Monorail in KL.
The first we time visited Malaysia was in 2003. Since then, Malaysia has really changed for the better. Better public transport, good highways, tasty coffee everywhere and many F&B places where you can sit outside and enjoy the weather. We like the fact that KL is becoming more sophisticated, yet still has a lot of charming pockets where life hasn't changed so much. As a new arrival, the monthly Mingles are a great way to meet new people and make friends. The Expat magazine itself is very informative and the website is amazing. I always send the link to people who want more information about living in Malaysia.
5. Savitree Sommerfeld, Germany, 1 year in Malaysia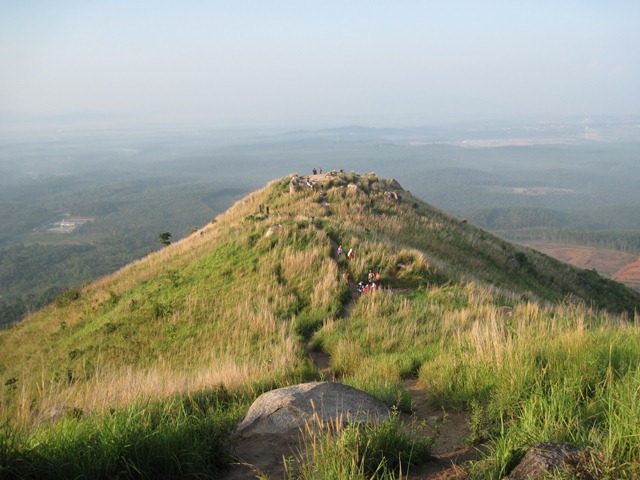 Hiking on Broga Hill.
We can say that Malaysia has improved and changed enormously since we first visited Penang 20 years ago. The quality of living here is amazingly good for Asia. According to our experience from living in countries in Europe, South Africa, and Brazil, Malaysia is the best place to live as an expat. There are very good international schools here, and lots of expat families so it's easy to make new friends. The quality of life here is great, and even though the crime rate has gone up, if one follows the rules of thumb in the country, you can avoid many bad situations. Last not least, there are activities for the entire family, like hiking up highlands, exploring the rainforest, diving, and snorkelling. Living in KL has been good to us thus far, and we look forward to more years here.
See Also: Top 4 Places to Hike in KL and Selangor
6. Ad Adriaans, Netherlands, 13 years in Malaysia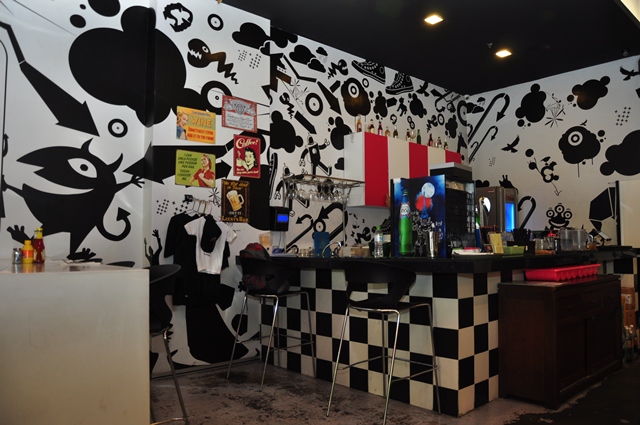 Fatboy's Burger in Publika.
The first time I arrived was in 1984 and at that time, KL was more like a big village. You knew most of the expats, but there were not many restaurants and bars. Now, there is so much more to offer in many ways, although it does feel like the Malaysia of the past was much safer and less corrupt. I do like reading The Expat for its interesting stories.
7. Steven Patel, Australia, 14 years in Malaysia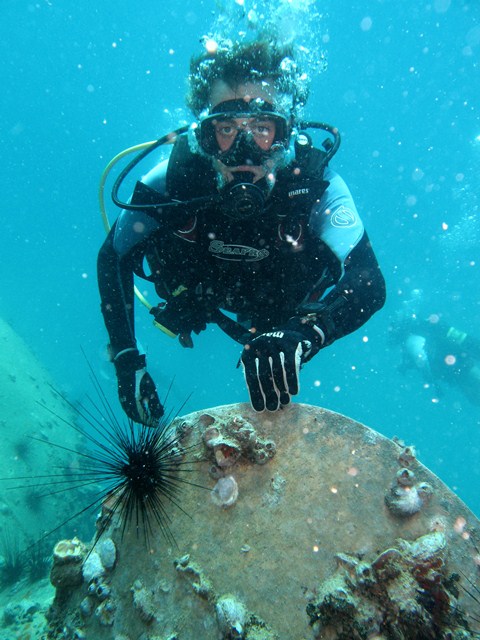 The country is so beautiful. My wife and children have taken up scuba diving and we enjoy all that the islands have to offer, although we find dealing with government bodies can be tricky. There are always setbacks in any country, but my family is very happy here so that outweighs the bad.
See Also: Top 5 Diving Sites in Malaysia
8. Bill Caddick, United Kingdom, 6 years in Malaysia
I have lived in Malaysia for nearly six years, and in that time, it has become an even better place to live. Prices as we know always go up, but compared to European areas, price increases have been less here, so my money goes further – which for me is most important. Although many items in The Expat are based in and around KL (I live in Port Dickson), I do find many of the items extremely useful, especially the Expat News, Expat Airlines and Travel, and other interesting articles about Malaysia.
See Also: The Cost of Living in Kuala Lumpur
9. Amy Blair, USA, 7 years in Malaysia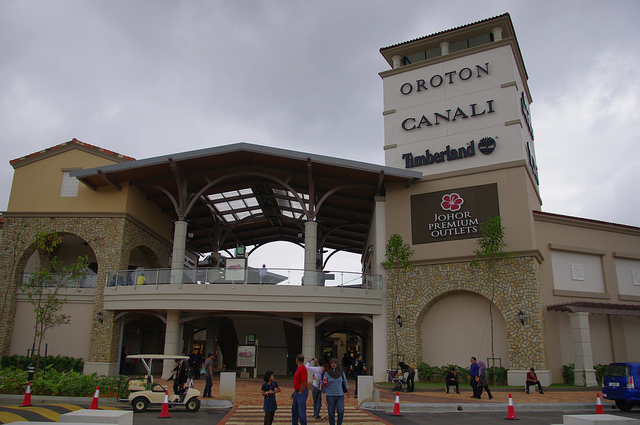 The Johor Premium Outlet. Photo Credit: Emran Kassim, Flickr
Malaysian has progressed much in the last seven years, mostly in terms of development and accessibility of imported goods. Social media and online shopping have also increased. The Expat is how we know what is happening in KL. Whether you're looking for a new vacation spot or international schooling, The Expat has been a tremendous help.
See Also: Where Can I Shop Online in Malaysia?
10. Mark Anton, Australia, 20 years in Malaysia
The Expat is very informative and has provided me with very sound advice at all time. I wish you many more years of continued success.
See Also: The Expat Magazine: A Short History and Overview of Malaysia's Leading Expatriate Information Service
11. Olga Musson-Zepke, USA, 12 years in Malaysia
Malaysia is continually growing, economically and population-wise. The standard of living is improving. The infrastructure is also growing and buildings are being erected to include both commercial and domestic dwellings. Every month, I look forward to receiving The Expat. It gives me ideas on travel, restaurants, and shopping. It also has featured several people I know, and the advice on Malaysia My Second Home has been extremely helpful. It makes my enjoyable life in this country even more satisfying, and I have never regretted moving here.
See Also:
12. Lis Da Rocha, Sweden, 3 years in Malaysia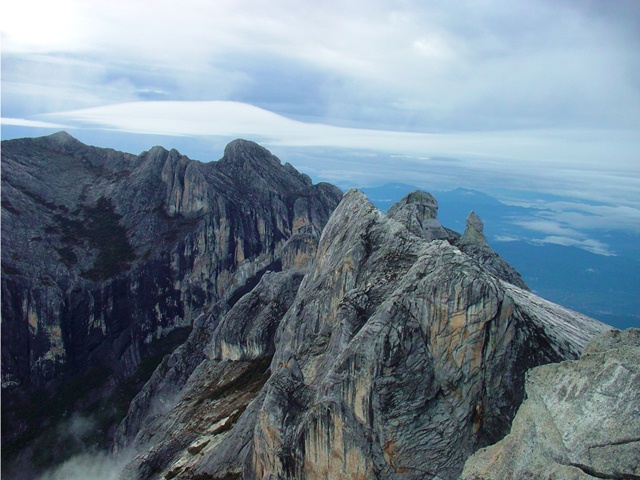 Mount Kinabalu in Sabah.
We have only been in Borneo since 2011, but since then, communications have improved. Now there is a bridge across to Brunei (previously we had to queue for a ferry, sometimes for hours!) I was able to get in touch with a group of Swedish women via The Expat who were living in Perth and got to spend a pleasant evening with them whilst on holiday. I always share The Expat magazine with another friend from the UK living in town. It is so nice to get a glossy magazine and learn more about the country and the neighbouring countries via the travel tips, etc.
See Also: Book Review: Enchanting Borneo
Source: The Expat Magazine May 2014
Homepage Highlight Photo credit: iwillbehomesoon / Foter / Creative Commons Attribution-NonCommercial 2.0 Generic (CC BY-NC 2.0)
Read more:
What are your thoughts on this article? Let us know by commenting below.No registration needed.
---
"ExpatGo welcomes and encourages comments, input, and divergent opinions. However, we kindly request that you use suitable language in your comments, and refrain from any sort of personal attack, hate speech, or disparaging rhetoric. Comments not in line with this are subject to removal from the site. "
Comments