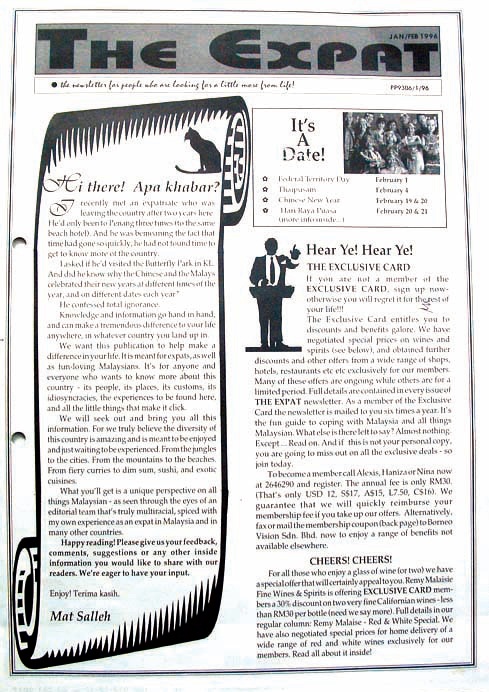 The story behind the success of The Expat as it rings in its 200th issue doesn't come any more personally than directly from the magazine's publisher and the company's founder. Journey back to 1996 when the first newsletter rolled off the presses.
When I took early retirement after 26 years travelling the world with Coca-Cola and then American Express, I was pretty well set up, having arranged to represent five European countries in Asia. After some 20 years living in this part of the world, I felt suitably qualified for the job. None of the agreements involved a very heavy workload, so life looked pretty good. No more worrying about office politics, managing staff, or trying to impress bosses with my loyalty and long hours.
See Also: 12 Things Expats Have to Say About Malaysia
I was divorced then, and with the fees the companies paid me, I could live a very pleasant life. I had chosen to live in Malaysia for a variety of reasons, but most of all as a result of the enjoyable time I had experienced when I was running American Express here. Another factor was the widely spoken English, since I had come to the very belated conclusion that I was linguistically challenged. I had taken lessons in about six languages and failed to master any of them, or for that matter even come close.
A key factor encouraging me to leave, apart from my boss at the time, was that I was heading up one of American Express's divisions in Asia Pacific and living on airplanes. If I wasn't travelling to one of the countries in the region, I was attending meetings in the States or Europe. I had done this before and the excitement of international travel had long since disappeared.
Of course I had no idea what I was getting myself into, and soon proved the accuracy of one of my favourite lines from the poet, Robert Burns, "The best laid plans of mice and men oft go astray." Mine certainly did, although the plans were admittedly somewhat flimsy to begin with. The first problem was that Asia entered a major economic crisis at the end of 1997, which caused four of my five European clients to put their expansion plans on hold, thus eliminating most of my income.
One Success, Several Failures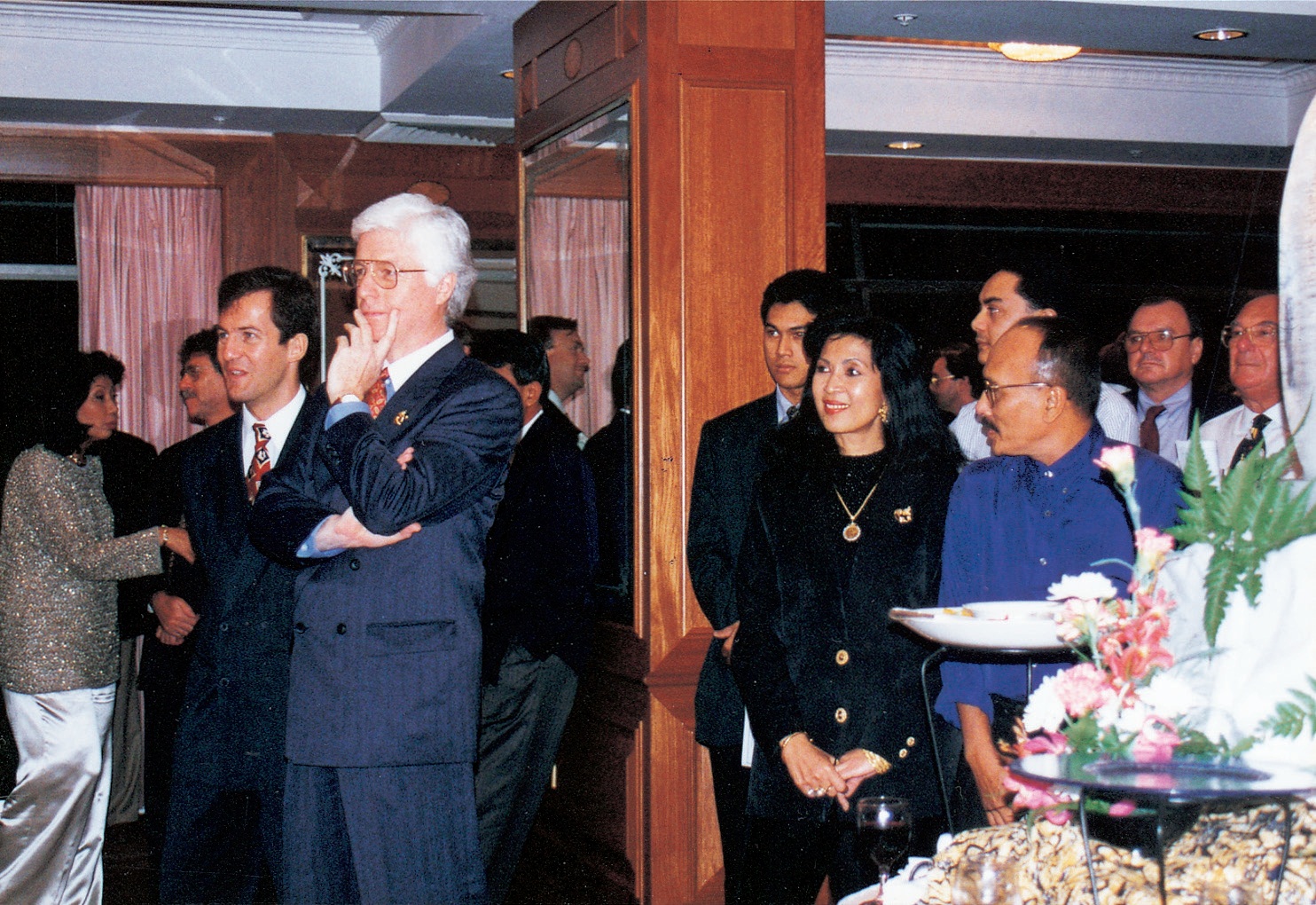 Andy Davison and Nora Marzuki at the launch of The Expat.
Although I had already launched The Expat with Nora Marzuki, a talented and well-known Malaysian journalist, it was just a 26-page black-and-white newsletter. Potential advertisers were underwhelmed by its size, appearance, and 900 expat subscribers. It was not going to cover the income shortfall, so I decided to test my entrepreneurial skills and embarked on launching a variety of different businesses to augment my income. This included a local newspaper for residents of up-andcoming Bangsar, a jobs hotline to place people in jobs closer to their place of residences, a wine club to give me access to cheaper wine, and opening a restaurant. It was in fact a bar and restaurant, which served popular Asian and Western dishes. I named it "The White Rajah" after James Brook, the famous Englishman who ended up running Sarawak and whose life story had always impressed me.
See Also: A Short History of "The Expat Group"
Opening a restaurant proved a challenge as there were plenty of obstacles from various people seeking pay-offs to the seemingly never ending staff issues. Even the local Telekom manager got in on the act, saying he could replace our electricity meter for an older one which had limited capacity and would therefore stop recording usage after a certain point, thereby significantly reducing our monthly bill. I declined. There were so many memorable events, I suspect I could write a book about owning a restaurant in Malaysia.
They all shared one thing in common, aside from me starting them, and that was they all eventually failed. However, The Expat magazine continued to do quite well. Over time, we significantly expanded the readership and size of the magazine and eventually went to full colour.
In early 2000, believing that the Internet was the way to go, we launched a website for the Bangsar area which was becoming a popular destination for locals and expats as bars and restaurants, including mine, were opening in every street. We included a directory of all the outlets in the area and asked them to complete a simple form with their details. When my sales staff returned saying they could not get people to complete the forms my partner was so angry at their "incompetence" she said she would do it herself. A couple of hours later she returned, raging about people's lack of vision. It was clear that 14 years ago, Malaysian businesses were not yet ready for the Internet!
Challenges and Critiques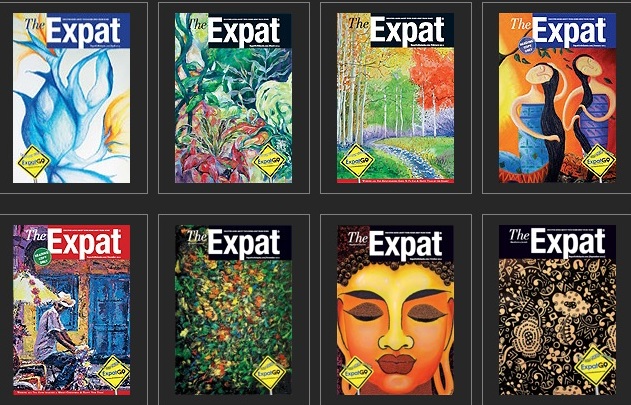 The Expat magazine has had a few competitors, but none of them have been a serious threat, although a couple of times my staff panicked when they felt we were going to be put out of business. Fortunately, we still have the most expat subscribers, and since the majority tell us we are the only expat magazine they read, we know we are delivering real value to our advertisers and not making false claims. The free subscription has proven very expensive, and a few times we were tempted to stop it as the number of subscribers grew and postage rates kept going up. However, it has always been our goal to reach as many expats as possible with the aim of highlighting Malaysia's many attractions and give them a better understanding of the country, and we know a free subscription is the best way to do this. It also gives us unrivalled access to a large number and variety of expats – we now have readers from over 100 nationalities who subscribe to The Expat.
See Also: The Expat Magazine: A Short History and Overview of Malaysia's Leading Expatriate Information Service
We occasionally hear from readers that our articles are often not critical enough. It's true that we write mostly positive stories about Malaysia, but that has always been our goal. You can find plenty of people, especially Malaysians, criticizing every aspect of life here, especially if you go online. Needless to say, we are not blind to the problems, but believe there is plenty to enjoy here if you adopt a positive outlook. My family and I enjoy a great life here, and I have yet to hear of a country where everyone is living happily. We do occasionally write critical pieces, but only where we feel the country is hurting itself or when a matter specifically impacts expats. Other than that, we have always stayed true to my original goal of trying to highlight the best of Malaysia. We think the country has made amazing progress, particularly in the last 25 years, and are confident it will do even better in the future. Being able to witness and write about these changes is very satisfying.
Shifting Attitudes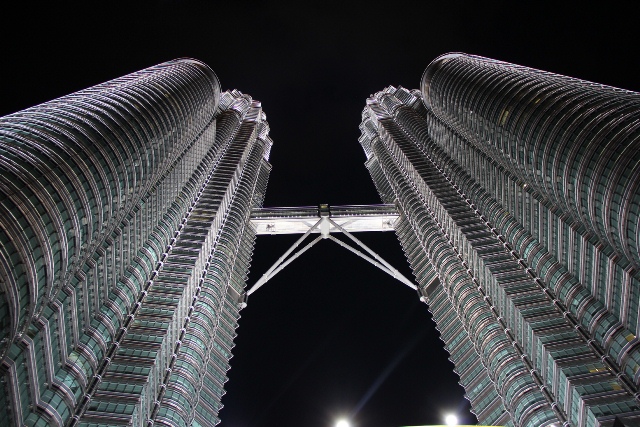 Since the Government Transformation Programme was launched, we have seen a much more responsive attitude among many government departments as they begin to take increased interest in the views of resident expats. A few years ago, I was delighted to receive Permanent Residency from the Prime Minister as acknowledgement of our efforts to promote Malaysia. I had not asked for it, but it was much appreciated and especially valuable for my children, who between them have three different citizenships, none of which are Malaysian.
Our regular surveys are read with interest and we often receive comments about them. The feedback has also helped us understand the resident expat community better and ensure our publications give them the kind of information they are looking for.
See Also: Results from the Expat Survey on Crime in Malaysia
In the last few years, Malaysian attitudes towards the Internet have changed, and our websites are now finally getting some welcome advertising revenue. We are managing to reach more people than ever with our websites and our various e-newsletters.
Our monthly gatherings for expats (the Wine Dinners and Mingles) attract a lot of people and give us an opportunity to meet many expats. Bespoke events we organise for specific clients also attract many expats.
The simultaneous strength and weakness of our business model is our dependence on advertising revenue to stay in business. This means finding good salespeople and advertisers who want to reach our audience and have the appropriate budget. It's very hard work, and occasionally frustrating. For example, this year, despite it being Visit Malaysia Year 2014 and our magazine Senses of Malaysia being awarded as the country's Best Tourism Magazine in the recent Ministry of Tourism biennial tourism awards, their agency told us they would not be advertising with that publication or any other of the others we have, as they were focusing on other segments! Apparently, the many expats and business and leisure travellers we reach were not their target market!
See Also: Senses of Malaysia Wins at the Malaysia Tourism Awards…Again!
Towards a Successful Future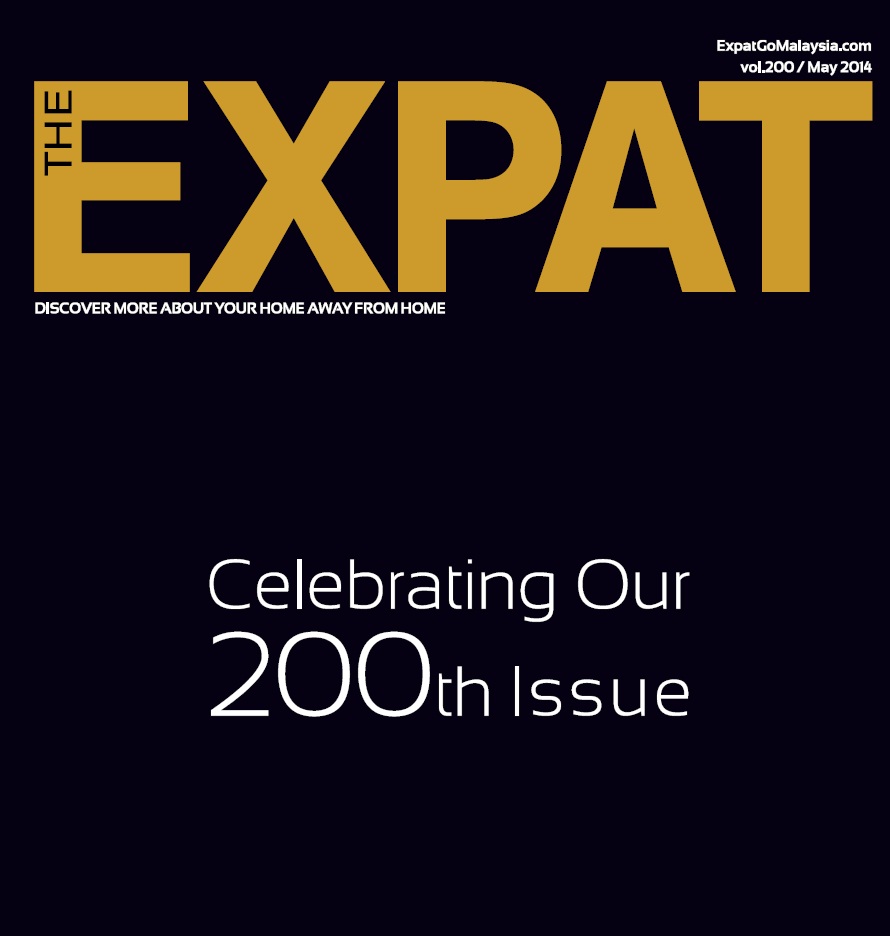 Of course it's people that make a company successful, and it's been gratifying that many of the staff have stayed with us for many years and still demonstrate a lot of commitment and loyalty. I won't start naming individuals or it will get too long (and the ones I don't mention will be upset), but without most of them, it's safe to say we would not have achieved the success we have enjoyed.
As the clock keeps ticking, some of the staff here want to know when I am planning retirement. Given my decision to get married again and the resulting offspring from that choice, it won't be any time soon! However, with our current mix of businesses, the relationships we have forged, Malaysia's impressive economic growth, and its increased international focus, the future looks encouraging.
It's been a fascinating experience, and although I sometimes miss the high compensation packages senior management receive at large corporations, I know my life would have been a lot less satisfying if I had not started my own business.
Many thanks to all the many expats and Malaysians who support us and tell us they appreciate what we do.
Source: The Expat Magazine May 2014
Read more:
What are your thoughts on this article? Let us know by commenting below.No registration needed.



" ExpatGo welcomes and encourages comments, input, and divergent opinions. However, we kindly request that you use suitable language in your comments, and refrain from any sort of personal attack, hate speech, or disparaging rhetoric. Comments not in line with this are subject to removal from the site. "



Comments