The Art of Nyonya Cuisine in Penang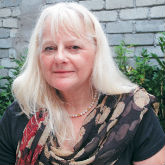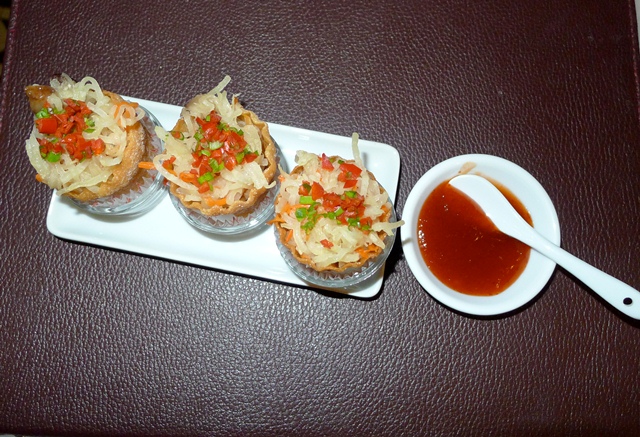 Frances Wilks explores the fascinating world of Penang's Nyonya cuisine and finds some great places to enjoy different aspects of this rich culinary heritage. Ronni Pinsler accompanied her as taster and photographer.
Most of the world's great cuisines embody the heritage of their past and Nyonya food is no exception. Evolving from the migration patterns of South East Asia over the last five hundred years, it blends the traditions and techniques of Malay, Thai, Indian, and Chinese cooking. The result is a fusion of harmonious flavours, which hits the palate much as the intricate patterns of the multicoloured tiles of George Town assail the eye. One of the hallmarks of the Nyonya culture (variously known as Baba Nyonya, Peranakan, or Straits-born Chinese) is that it delights the senses. And this is particularly true of the Nyonya cuisine, which is really a keyboard of tastes – salty, sweet, spicy, and sour – which, the hands of a melodious cook create a song in the mouth.
Nyonya cooking is really "Auntie's food" because recipes are passed down through the generations and each family's version of well-known dishes tends to be a little different. Giannick Lee, of Perut Rumah, explained the different sorts of Peranakan cuisine to me. "Each family has a different blend of spices but the northern region in Penang has a lighter feel with more of an emphasis on local herbs, lemongrass, and the tastes of Thailand, while the Peranakan food of Malacca and Singapore tends to be sweeter and heavier, more infused with coconut."
Here are 4 places in Penang to eat Nyonya food:
1. Pearly Kee
Pearly Kee's Nyonya Makan, cooked and served in her home, has become famous as one of the places to experience underground dining in Penang. She prepares the food of her childhood, which she learnt not only from her relations but also from a well-known chef, Dato Lim Bain Yam, whose classes she attended in the 1980s. She now teaches herself and you can meet people from all over the world at her classes and her dinners.
On the last Saturday of each month, she hosts a dinner, which is usually memorable for the wonderful range of dishes, such as Kari Kay, a spicy chicken curry with potatoes, Ngoh Hiang Lor Bak, five spice pork rolls, and Sambal Udang, or prawns in tamarind gravy. Pearly explained the importance of making your own Sambal Belacan, a chilli paste with dried shrimps and calamansi lime. "For nyonyas, it's a must-have at every meal; if it's not on the table, I can't eat. In the old days, we used to toast the shrimp over a charcoal fire and pound it with a pestle and mortar but now I use a blender."
Address: 85, Taman Berjaya, 10350 Pulau Tikus, Penang
Tel: +6016 437 4380
2. Seven Terraces
Seven Terraces is one of the grandest and yet most welcoming of George Town's new crop of boutique hotels. Kebaya, the restaurant, is an elegant space between the street and the great courtyard of the hotel. Tastefully decorated with antiques, it is the perfect place to experience upmarket fusion nyonya food.
We particularly enjoyed the Chao Tom, minced prawn, herbs and spices wrapped around a sugar cane stalk, the Lor Ark, duck with caramelised spiced plums in cinnamon, star anise cloves, and nutmeg, and the Wing Bean Kerabu, a salad spiced with lime juice and sambal belacan. We fought over the shared and truly delicious pandan crème brûlée, which is genuine fusion – a Western-style egg custard spiked with pandan, rather than vanilla, essence, giving it a memorable Asian twist.
Address: Seven Terraces, Stewart Lane, 10200, George Town, Penang
Tel: +604 264 2333
3. Mama's Nyonya Cuisine
Mama's Nyonya Cuisine a real gem, an unassuming restaurant in a nondescript street between Burma Road and Macalister Road. The décor is minimalist, as the owner, Ruby, who runs the restaurant with her four sisters, believes that it should be "neat, clean, and cosy and the food should be better than the ambience." And it certainly is.
We enjoyed an Anchovy starter, which had both taste and texture, and Sambal Udang, a prawn dish with tamarind and onions. I liked the fact that prawns were peeled which meant that the tamarind gravy had penetrated into the prawn itself. Ruby insisted that we try her Perut Ikan which is fish stomach curry. Tasty, if you can get past the idea of eating stomach parts. We also had the Acar Fish, a bony fish in a gorgeous sauce and the Botol Krabu, a wing bean salad with a different twist of spices.
Address: Lorong Abu Siti, GeorgeTown, 10400, Georgetown, Penang
Tel: +604 229 1318
4. Perut Rumah
The literal translation of Perut Rumah (a Nyonya restaurant in a heritage house in Kelawei Road) is "stomach of the house" – which means the kitchen – and we were privileged to visit it the evening we dined there. It was sparklingly clean and full friendly faces of this family run restaurant. Giannick's mum, auntie and brother all work there and produce food that oozes the comfort of home cooking. The décor, even the music, are of the 1950's and 60's so to eat there is to step back in time.
We started with Pie Tee, or top hats, which are shredded turnips, carrots, and mushrooms in little cases. We ate a sting ray curry with Nasi Pulam, rice cooked with locally grown herbs which was amazing. We also had an iconic Nyonya dish, Inchi Cabin, fried spicy chicken. Giannick insisted on our trying the Heh Ya Key, a melange of sweet and sour fish, and fermented prawns. We left Perut Rumah without much room in our stomachs!
Address: No. 17, Jalan Kelawei, 10250 Penang.
Tel: +604 2279917
——————————————————————————————————————–
Nyonya Cuisine is a rich tradition, often centred on family recipes passed down from mother to daughter. Here are some of the most popular dishes.
Assam Laksa: Thick rice noodles in a tangy fish soup/gravy flavoured with aromatic herbs garnished with shredded cucumber, lettuce, pineapple, onion and mint leaves.
Ayam Pongteh: Chicken in a dark soy sauce, miso and sugar.
Belacan Clams: Fresh clams stir fried in a spicy blend of chilies, shallots, lemongrass, galangal and belacan.
Bubur Cha-Cha: a dessert of cooked sweet potato, yams, sago, coconut milk and rock sugar in fragrant screwpine leaves.
Curry Kapitan: one of Penang's signature curry dishes, flavoured with lemongrass, chillies, and turmeric in a gravy of coconut cream and lime.
Enche Kabin: Bite-sized pieces of chicken are marinated in soy sauce, oyster sauce, five-spice powder, black pepper, ginger and scallions, then dipped in egg and flour and deep fried.
Egg Belanda: Fried eggs in a sauce of tamarind, shallots and garlic.
Jiew Hu Char: Finely sliced mixed vegetables with dried cuttlefish and pork.
Kari Kay: Chicken curry with potatoes and a rich spicy gravy with coconut milk.
Kerabu Bee Hoon: A vermicelli salad dressed with balachan, soy sauce, and calamsi lime juice.
Laksa Lemak: Noodles in Spiced Coconut Soup, sometimes called Nyonya Laksa.
Ngoh Hiang Lor Bak: Pork rolls made with five spice and a dipping sauce of chilli, lime juice, sugar and garlic.
Otak-otak: fresh fish pounded into a paste and served in a banana leaf.
Pie Tee: Rice flour "hats" filled with savoury mixture of prawns and vegetables.
Rojak: A fruit and vegetable salad in a special sauce, made from a thick black molasses-like paste, with chilli, palm sugar, and tamarind paste. Pineapple, apple, guava, green mango, and cucumber are tossed in this sauce with crushed peanuts and sesame seeds.
Sambal Goreng: Sautéed French beans and baby corn with lemongrass, shallots, and belachan coconut cream
Wing Bean Kerabu: Salad of wing beans, toasted coconut, calamansi lime, and sambal belacan
Source: Penang International April/May 2014
Read More Food Articles:
What are your thoughts on this article? Let us know by commenting below.No registration needed.
---
"ExpatGo welcomes and encourages comments, input, and divergent opinions. However, we kindly request that you use suitable language in your comments, and refrain from any sort of personal attack, hate speech, or disparaging rhetoric. Comments not in line with this are subject to removal from the site. "
Comments