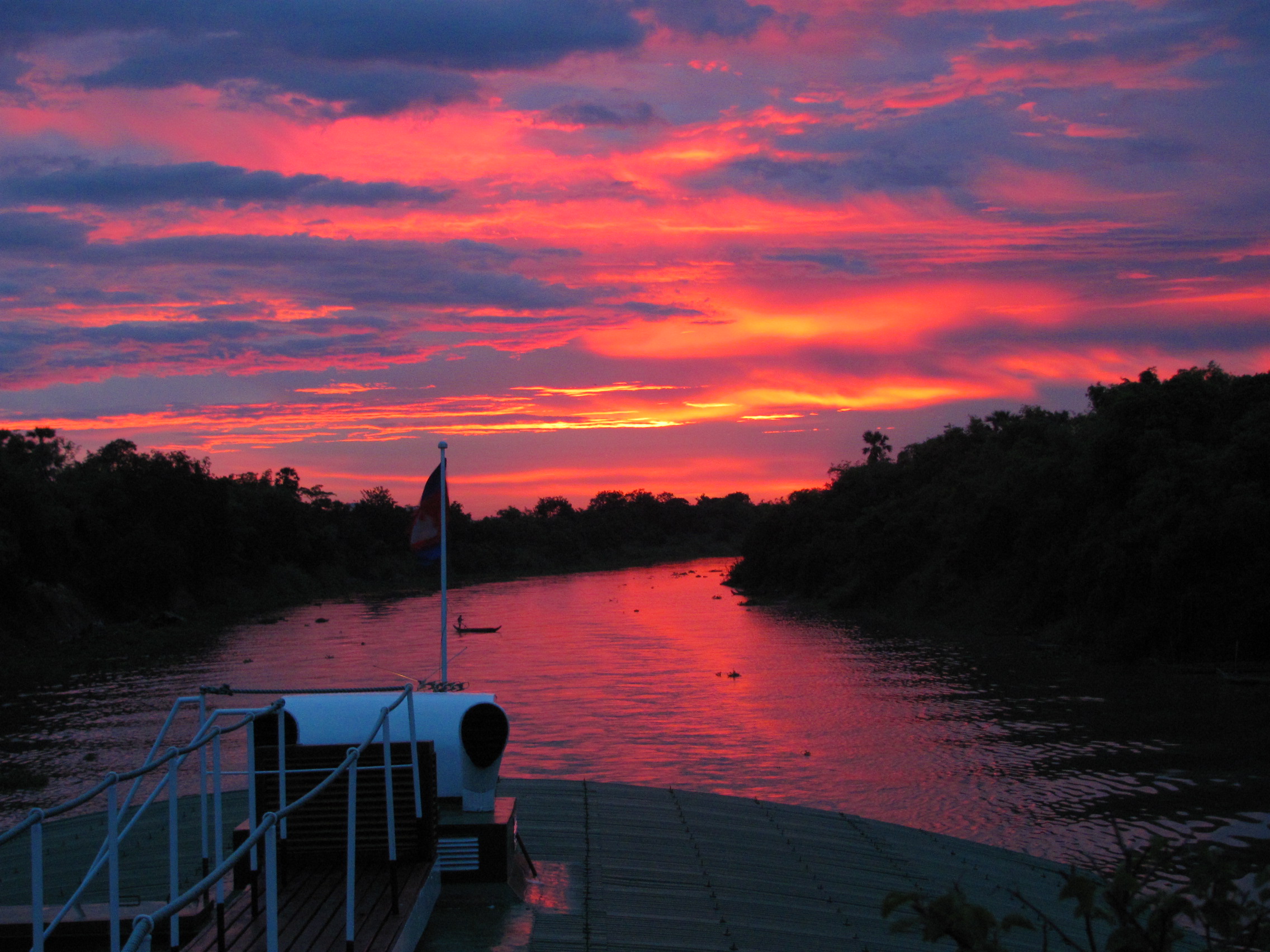 Inspirational and educational in equal measure, a leisurely rural boat ride through the heart of Cambodia on the venerable Mekong River is a voyage through both history and culture. By Petra O'Neill.
Cambodia is a land of contrasts – an ancient civilisation with the majestic temples of Angkor, the loss of many of the country's cultural elite as a consequence of atrocities committed by Pol Pot, the serenity of a Buddhist temple, the raucous din of tooting trucks and tuk tuks.
One of the most beautiful countries in Southeast Asia, it is a destination I fondly return to. This time I am here to continue my journey on the Mekong River that winds through six countries, from China, Myanmar, Laos, Thailand, Cambodia, and Vietnam before reaching the South China Sea, some 4,800 kilometres away.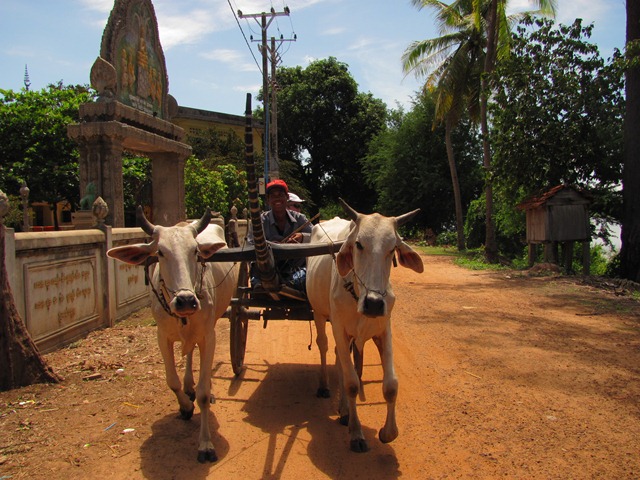 I begin in Cambodia's capital city of Phnom Penh, located at the confluence of the Bassac, Mekong, and Tonle Sap rivers and one of Southeast Asia's most charming cities. Broad tree-lined boulevards, French colonial architecture interspersed with domed Buddhist stupas, and a smattering of buildings including the Railway Station and Central Market reflecting an Art Deco style. The French influence is still evident with cafés serving baguettes, croissants, and great coffee.
Wandering along the grand halls of the National Museum provides an overview in the Khmer aesthetic with giant statues dating from the 8th century. Next door is the Royal Palace with its magnificent Throne Hall and Silver Pagoda.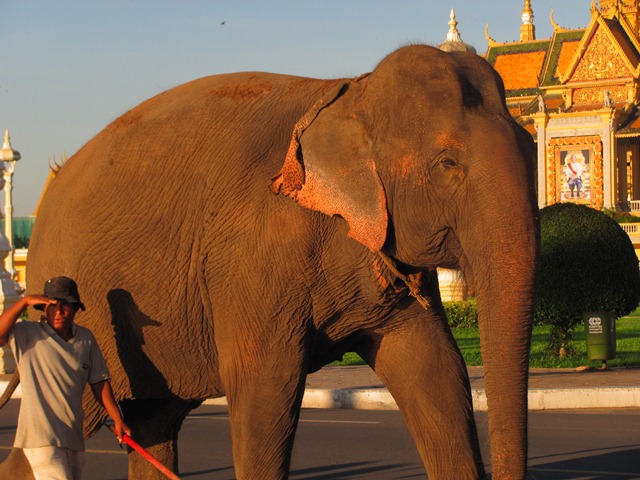 The historic Raffles Hotel Le Royal is lovely with tourists lounging poolside, some never leaving the confines of cocooned luxury to venture out. At the Pavilion Hotel, once home to a Cambodian Princess and now an exquisite boutique hotel, I spend my days exploring on foot many of the neighbourhoods close by and enjoying wonderful Khmer Amok curry at nearby restaurants including Sugar Palm.
On my final morning, I walk along the riverside promenade, past locals engaged in Tai Chi and vendors setting up their carts to sell drinks and snacks. Then along comes an elephant, which in any other context would appear quite extraordinary, but in such a city of enchantment, seems not altogether out of place.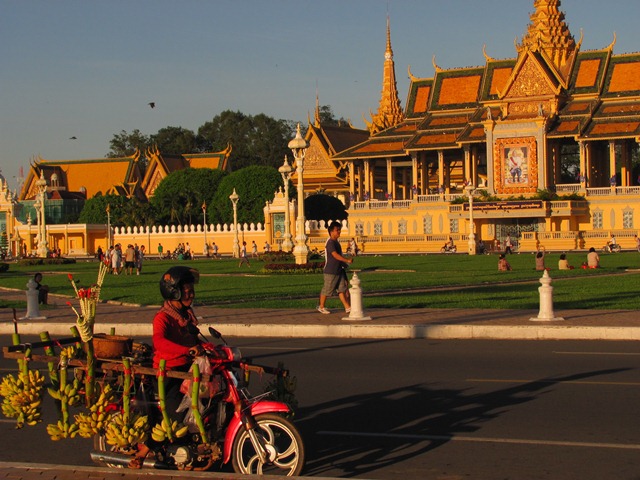 I've come to join Pandaw River Expeditions for a cruise upstream destined for Siem Riep. This is my fifth Pandaw Cruise and some of the crew recognise me. I arrive early and accompany the cruise manager, Chantal, as she goes to restock on essential provisions. At the supermarket, she asks, "Australians. Breakfast, what do they like?" I suggest vegemite and weetbix. She grabs them and further loads up the shopping trolley with 12 bottles of gin. The staff look at us curiously.
While Pandaw commenced operations on the Mekong in 2003, many other companies now also cater to the increasing number of travellers who prefer a more relaxed way of travelling between Ho Chi Minh City in Vietnam and Siem Riep in Cambodia. Pandaw ships are reminiscent of the original Burmese paddle steamers built by the Irrawaddy Flotilla Company, hand-finished in brass and teak, with rattan furnishings and an informal ambiance.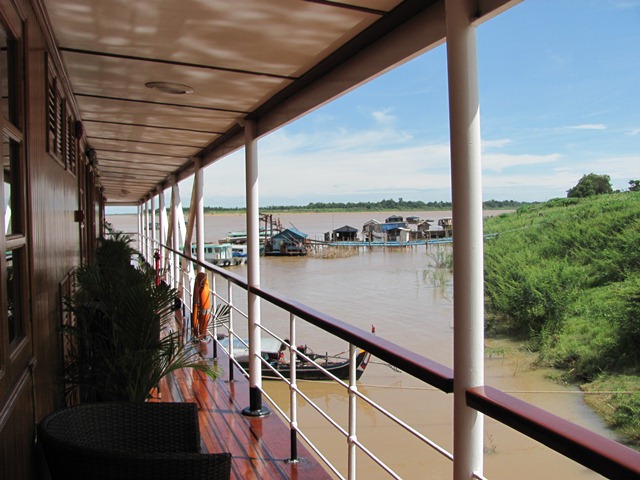 We cast off, with most of my time spent on the Observation Deck that provides an uninterrupted panoramic view of life on the river – the rice fields, pagodas, riverside towns and villages that come into view.
We take an excursion on a small boat up the Tonle Sap River to discover the vast wetlands and the many fish traps. We travel by ox cart along a bumpy dirt road to Kampong Tralach Pleu Pagoda with its outstanding mural paintings. Over the next few days, we visit floating villages, where timber houses are built on stilts, explore villages (including Chong Koh, renowned for silk weaving), monasteries, and local schools, before arriving at Kampong Cham, a charming town with a busy market. Perhaps the most memorable part of the journey was at dusk watching a tall line of clouds turn pink, then brilliant orange at sunset while enjoying the heady cocktail of the day.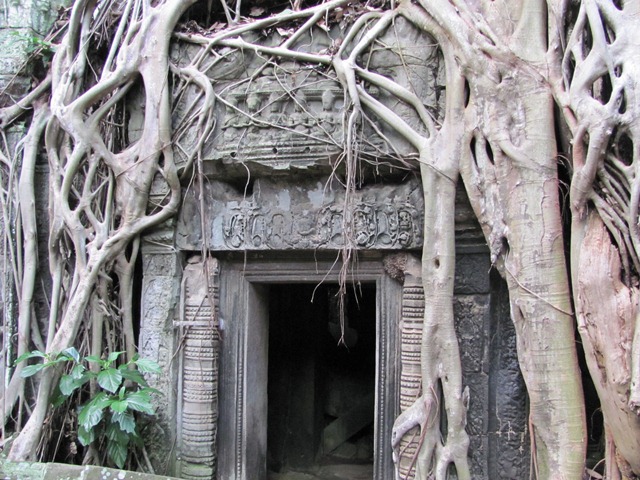 In 1859, the French explorer Henri Mouhot set out to explore Indochina. It took him a year of hacking through dense jungle and fending off leopards, leeches, and elephants before he arrived at Angkor Wat, the largest religious monument on earth, which was completed in 1145. The Buddhist temples of Angkor cover a vast area of around 200 square kilometres with more than 100 temples requiring a stay of several days to fully appreciate. The other great monuments here include the Bayon, the vine-covered Ta Prohm, and Banteay Srei, the oldest temples dating from 835.
As captivating as the temples of Angkor may be, Cambodia's sun in May is scorching, the air dry and gritty. Fortunately, Siem Reap, the town that lodges and feeds Angkor's visitors, has evolved from little more than a village into a chic haven of rest and relaxation with excellent cafés, restaurants, bars, and a vibrant contemporary art scene, providing the perfect final destination to end my journey.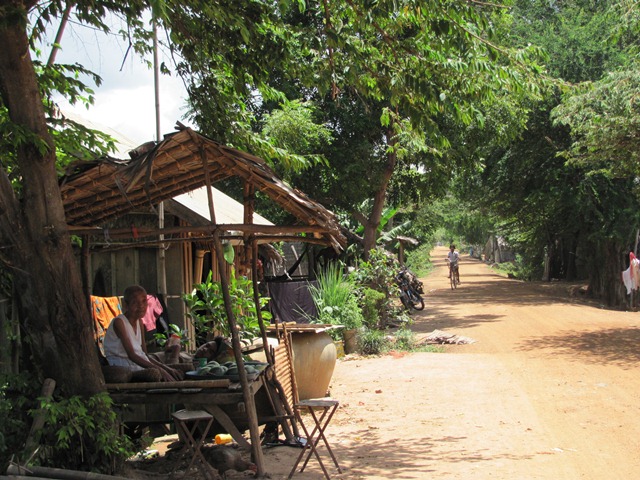 Cambodia is changing rapidly, far removed from the country I encountered when I first visited. The potholed roads have gone, and the boutiques, restaurants, and hotels are so sophisticated they are almost destinations in themselves. Many well-heeled tourists do little more than fly into Siem Riep for a chauffeur-driven tour to Angkor Wat. At the airport, I asked an American from Las Vegas what she had remembered of her stay, and her reply was, "Gorgeous hotel!" For me, there is no better way of experiencing a country than to cruise on its rivers, and in Cambodia, after a journey on the Mekong, you feel that you know just a little more of the country and her people.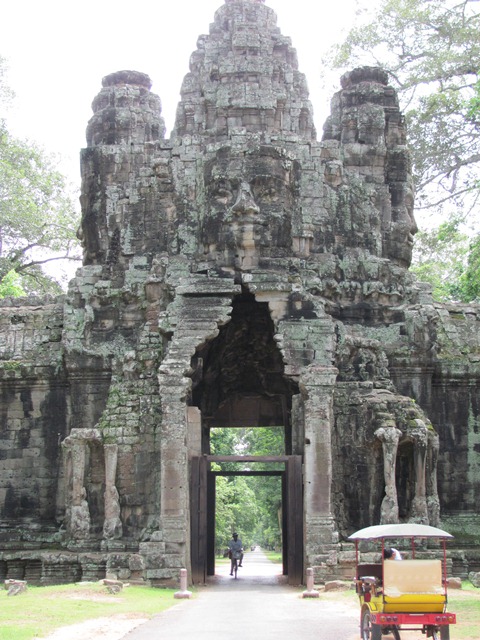 Getting There
You can fly to Cambodia with Malaysia Airlines and AirAsia.
Where to Stay
In Phnom Penh, the historic Raffles Hotel Le Royal is spacious and charming with a large swimming pool. www.raffles.com The Pavilion Hotel retains many original features of a former home to a Cambodian Princess, staff are welcoming, and the breakfast taken poolside is a treat.
www.thepavilion.asia
Siem Riep has undergone a building boom with many large hotels on the road towards the airport catering to tour groups. The hotels in the centre of town are preferable with La Residence and Raffles Grand Hotel dÁngkor at the premium end. The affordable and quirky Golden Banana Boutique Hotel offers various styles of accommodation and reminds me of Bali in the '70s. www.golden-banana.com
Getting Around
There is no better way than to cruise at a leisurely pace on the Mekong River. Pandaw River Expeditions: www.pandaw.com The most common means of transport is the tuk tuk or taxi. Hotels can arrange transport. In Siem Riep, Barang will arrange both at reasonable prices.
E: [email protected]
P: 855 092 425 959
Where to Eat and Drink
In Phnom Penh, head for Sugar Palm at 19, 240 Street for great authentic Khmer food. Many other restaurants and boutiques are found near here and have a meal at Friends that provides training to former street children at 215, 13 Street. In Siem Riep, head for Pub Street and Pub Street Alley. Chamkar has great Khmer vegetarian cuisine.
Travel Tip
Carry a wad of crisp US dollar notes in small denominations since many restaurants and hotels charge in US currency. Credit cards are not widely accepted. Canby Publications has free guides available from leading hotels with maps and information.
Homepage Highlight Photo credit: Stuck in Customs / Foter / Creative Commons Attribution-NonCommercial-ShareAlike 2.0 Generic (CC BY-NC-SA 2.0)
Source: The Expat Magazine June 2014
Read more:
What are your thoughts on this article? Let us know by commenting below.No registration needed.
---
"ExpatGo welcomes and encourages comments, input, and divergent opinions. However, we kindly request that you use suitable language in your comments, and refrain from any sort of personal attack, hate speech, or disparaging rhetoric. Comments not in line with this are subject to removal from the site. "
Comments