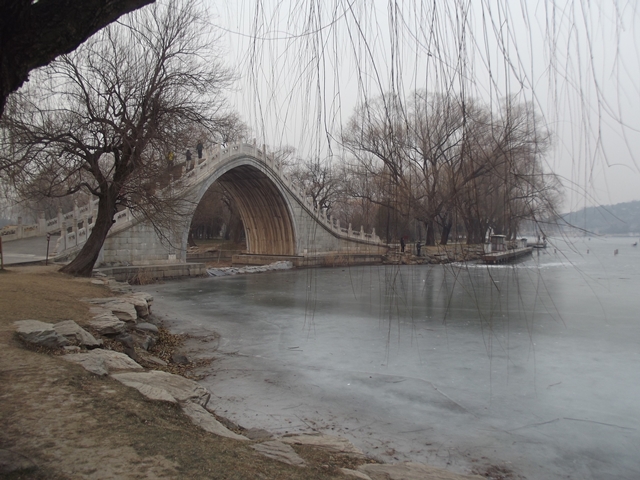 The wail of the er hu filters through the dusty glass of the small museum as I step under the lintel. In the rectangular gallery, on every wall, faded photographs capture the story of a great man. Mei Lanfang was famed for his female roles and was China's greatest opera legend. One of the country's best-known diplomats, he travelled to nations where he was greeted by presidents, film stars, and foreign dignitaries who appreciated the art of opera, perpetuated by this gentle man with the delicate hands and a dream of peace, a dream that is shared by today's China. In a nation where sci-fi inspired tower blocks loom above centuries-old hutongs, the old ways are alive and well. Beyond Mr Mei's gate, a young mother and her little boy hang out homemade sausages, or lap cheong, to dry on their wall. With a history dating back over 3,000 years, Beijing venerates its colossal official buildings that serve as reminders of the imperial state's awesome power. From the iconic CCTV tower to its Summer Palace, today's Beijing certainly boasts architectural swagger, but beyond it, much remains for tourists to enjoy.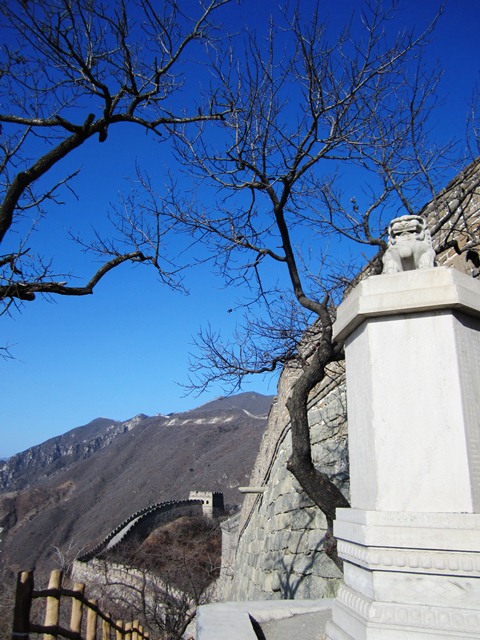 At Beijing's physical and metaphorical heart is the Forbidden City, created in the 15th century AD by the third Ming emperor, Yung-lo. One of the planet's most dazzling architectural masterpieces, this vast palace complex comprises hundreds of buildings and some 9,000 rooms. It served the emperors of China from 1421 to 1911, and is now one of the world's greatest museums. Within its rambling gardens, seek out the gnarled, lovers' tree that was reputedly a favourite of the Emperor Pu Yi and his wife. In stark contrast with the elaborate entrance to the Forbidden City, the Monument to the People's Heroes remains a silent champion of the revolution at nearby Tiananmen Square. At 109 acres, it is the world's fourthlargest city square and best remembered for its protest of 1989, a pro-democracy movement which ended in bloodshed on 4th June 1989 with the declaration of martial law in Beijing. Fronted by a massive portrait of the Chairman Mao and lit by floodlights at dusk, this iconic red structure is popular among tourists seeking a keepsake of an image synonymous with China.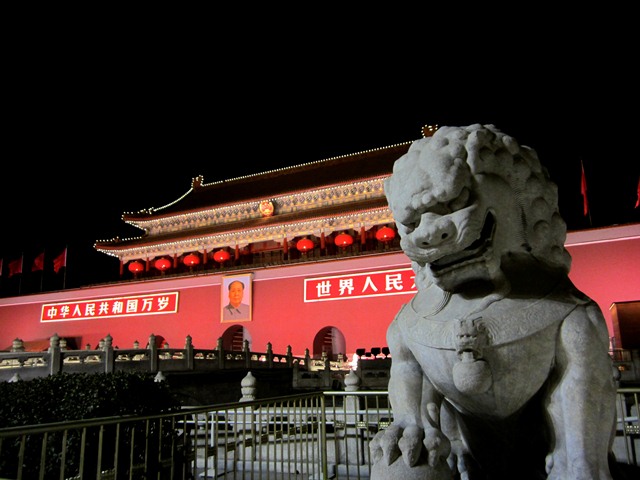 As the memory of a more frugal age fades like a Mao slogan on a cracked wall, the new catchphrase is: shop 'til you drop. Today's Beijingers are flashing the plastic at malls popping up everywhere in areas like Xidan and Chaoyang. One can still find entire districts devoted to fabrics, tea, jade, and ceramics across the city, but a word of warning: bring cash, as credit cards are not always preferred. Two blocks from the Forbidden City, Wangfujing Avenue surrendered its final vestiges of period charm when McDonalds moved in, but amidst its gleaming storefronts, provincial vendors still ply their traditional wares. Immerse yourself in local flavour along Wangfujing Snack Street with the obligatory scorpion-on-a-stick. From candied hawthorn to hand-painted opera masks, there is little you cannot find as you dodge Buddhist monks strolling past H&M. For those with more refined tastes, the shopping arcades at Beijing Yintai Center and Shin Kong Place offer over 900 designer labels and Asia's largest Gucci flagship store, but if these prove too much a strain on your wallet, the Sanlitun Yashow Market is a better bet. Go faux from Ugg boots to Dolce handbags at this hot favourite on the tour group circuit. For knick-knacks and "antiques," the sprawling Panjiayuan Market at the Third East Ring Road is a curio shopper's heaven. Touted as China's largest antique market, it is packed with rows of vendors who lay their wares on the ground, and is nothing short of mindblowing in terms of variety. Haggle furiously, as most prices can be slashed by a factor of ten, and do not be intimidated by the feisty stallholders who will harass, flirt, or even manhandle you into a sale. Between Communist-era kitsch like Mao statuettes and Little Red Books, Buddha statues, and old radios, you may not see anything worthy of Sotheby's, but you'll undoubtedly find a souvenir for your dining table. Beijing's shopping repertoire is endless, so leave no stone unturned.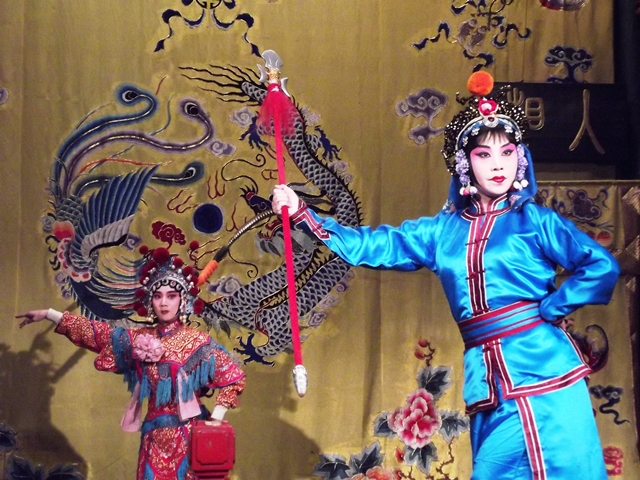 The Beijing experience would be incomplete for any self-respecting tourist without a visit to an authentic Chinese opera. The famed Liyuan Theatre and Huguang Guild Hall are popular choices for a taste of Beijing opera, and entrance fees include your own table, complete with a steaming pot of Jasmine tea and several plates of tasty munchies. Amidst dazzling costumes and the performers' ear-splitting wail, non-Mandarin speakers will be relieved to see screens by the stage featuring English translations of the dialogue. For a more universal theme, book yourself a seat at the Red Theatre kung fu show. Its buff young performers leap and twirl through a magical tale of a young monk who is left by his mother at the monastery as a child. Through the many trials of the mortal world, he finds enlightenment.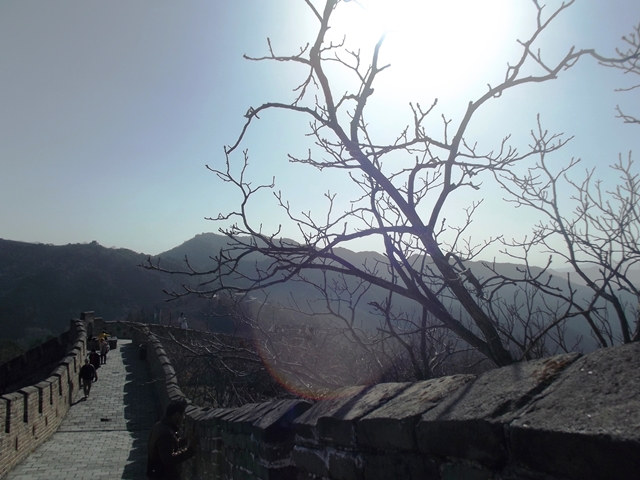 If you have time to spare, it would be worth your while to devote an entire day to the Great Wall in Badaling, only 80 kilometres from the city. From the cracked stone slabs to its weathered watchtowers, centuries of harsh history come alive beneath your feet at this wonder of the world that thousands died building. Designed to keep the enemy at bay and stretching thousands of kilometers, the Great Wall is purportedly the only manmade structure that can be seen from space. At various attractions in the city, there are hundreds of agency touts who will call out to you, offering "Badaling" packages. It is wiser, however, to sign up with a licensed travel agent that your hotel would be delighted to recommend. For the ultimate day of exploration at the Great Wall, book a private car that comes with a personal tour guide and driver. This customized tour generally also includes a sumptuous lunch cooked to suit your personal tastes, and visits to a jade factory and tea house on the way back.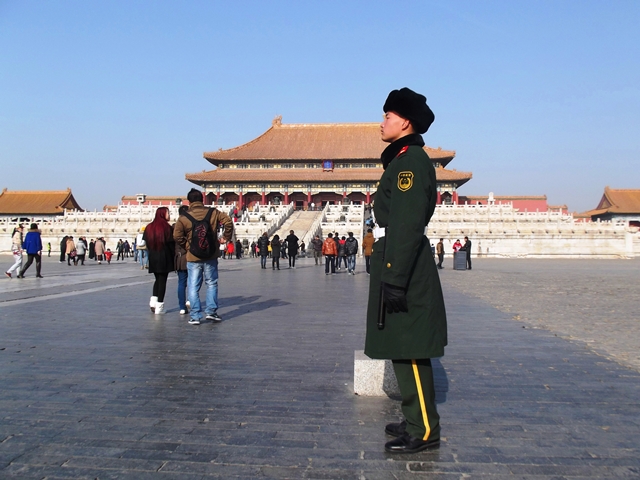 A beautiful place to conclude your vacation would be at the famed Summer Palace. As mandatory a Beijing sight as the Great Wall or the Forbidden City, this former royal garden embellished by Emperor Qianlong in the 18th century was a playground for emperors fleeing sweltering summer temperatures. The grounds, filled with temples, pavilions, gardens and bridges are a marvel of landscaping and offer a pastoral escape into the landscapes of traditional Chinese paintings. In winter, the Palace takes on glistening hues of silver, offering its huge, frozen Kunming Lake where children and adults alike enjoy sliding across the ice.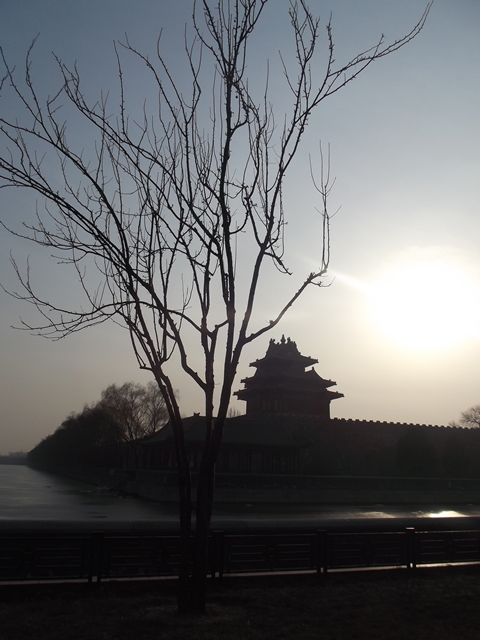 In Mei Lanfang's paved garden, the water in the bird bath is frozen solid. Yet, as the breeze skips across it, hinting of spring's return, the thawing will begin. Soon, visiting children will again plunge their chubby hands beneath its surface. Out on the street, life continues in a tireless cycle of birth and rebirth, as the past of the great city of Beijing melts into today's tide of progress. Standing in the cold, in the small courtyard that was once home to a national hero, I think Mr Mei would have been proud.
Source: The Expat Magazine June 2014
Read more:
What are your thoughts on this article? Let us know by commenting below.No registration needed.
---
"ExpatGo welcomes and encourages comments, input, and divergent opinions. However, we kindly request that you use suitable language in your comments, and refrain from any sort of personal attack, hate speech, or disparaging rhetoric. Comments not in line with this are subject to removal from the site. "
Comments