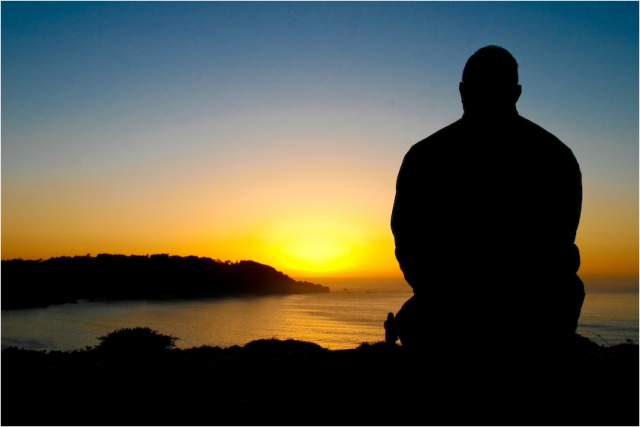 Photo credit: wanderinghome / Foter / Creative Commons Attribution-NonCommercial-NoDerivs 2.0 Generic (CC BY-NC-ND 2.0)
For the expat on a foreign posting, the experience can seem oddly familiar at times. As Jackie Wilson realised, life as an expat can be an awful lot like life as a university student.
Though Malaysia was our first expat assignment, I remember a few months in thinking there was something very familiar about it all. Now, nearly 18 months after arriving, I have identified the link. For me, in the world of the controversially named "trailing spouses," it's just like going to university.
This comparison begins with the run-up to departure day. Family and friends are both excited for you and concerned for your welfare in equal measure. Questions are asked about the safety of your future neighbourhood, how you will feed yourself, promises of letters and phone calls are requested (although technological advances have now made that Skypes and emails). Then you're sent off into the big wide world with a sob and a wave and high expectations all round.
Then, aren't condos and gated compounds really just jolly luxurious halls of residence? My husband and I, for instance, live in a communal block with central areas for community assembly and frivolity. On arrival, I tried to make it as homey as possible by means of photographic collages and collections of sentimental trinkets, just like new students do in their dorms. My children now have play dates in neighbouring condos, which is a bit like little students hanging about in each other's rooms, just with slightly more entertaining books (and less need for revision).
The biggest similarity though, I'd like to propose, is that of finding your tribe. I remember the weeks of being a "freshman" and being enticed to join various groups, teams, and clubs, whether sporting, intellectual, or simply random. My husband claims to have been a founding member of "The Indie Music Society," which was basically sitting in pubs where unheard-of bands would play whilst consuming cheap lager. (Has anyone yet found the Malaysian equivalent?) Over here on the expat circuit in KL, I was enticed by IBU, MANZA, ABWM… then there's the running clubs, book clubs, and some friends of mine have even formed a curry club. It's all here – and they want you!
On a less formal note, there is the business of making friends and establishing the circles you are going to move in for the next couple of years. I remember the opening gambit of any fellow student approaching you to assess your friendship potential: What course are you on? (Oil and Gas), what A-levels did you do (a two-year assignment in Dubai), what do you want to do when you leave (a two-year assignment in New York). Isn't it just a parallel universe, just a bit more grown up with a salary?
More similarities exist in terms of general socialising. I went to university in Bournemouth, which is a lovely seaside town in the south of England. Once the clubs were joined and the friends were made, we then began the business of finding places to go. Of course back then, the student agenda was very much driven by the need to find the coolest possible venue, ones which amassed the largest possible gathering of students, along with the availability of cheap drinks. OK, so low-priced drinks do not tend to be a necessity for the average expat, but coolness and other expats certainly are. Indeed in this very magazine, you will find a page of photos of the aforementioned cool expats at a "Mingle" event. (Our uni called it "The Bop.")
Here, where we live in Mont Kiara, we have a "go to" restaurant that regularly attracts large boozy groups, often celebrating birthdays or convening groups (see above), it's called Souled Out. I remember a very similar venue in Bournemouth. It was actually called Fatty Arbuckles, but it was pretty much a twin sister of Souled Out by dint of decor, menu, and atmosphere. Bournemouth also had its equivalent Marini's (albeit on level 1 rather than 57, Bournemouth was more low-rise), it had a sister Sky Bar genuinely called The Show Bar – it's still there, and its water feature is even more impressive – it's the English Channel! Maybe these days it has a Helipad, too, but that I cannot confirm.
The final parallel I propose is that of THE BALL. Before becoming ane, the last ball I attended was that of my graduation. That was the last in a long series of similar bashes spread across my four years of study. That was in 1995. After a ball-free period of nearly 20 years, I have notched up three in the past six months along with one more in the pipeline. I can afford better dresses (though a size or two bigger), but I'd say my drinking capacity is better, and my shape-throwing prowess and dance-off repertoire are both much more impressive.
And so, this December, Family Wilson may very well graduate from Malaysia. Our performance assessment will determine whether we go on to do a "post grad" in another location or are simply released into the real world (sent home) to find a regular day job. I guess when you add it all up, we expats are all just students in that big old university of life – we're just slightly less scruffy.
Homepage Highlight Photo credit: SaturatedEyes / Foter / Creative Commons Attribution-NonCommercial 2.0 Generic (CC BY-NC 2.0)
Source: The Expat Magazine June 2014
Read more:
What are your thoughts on this article? Let us know by commenting below.No registration needed.
---
"ExpatGo welcomes and encourages comments, input, and divergent opinions. However, we kindly request that you use suitable language in your comments, and refrain from any sort of personal attack, hate speech, or disparaging rhetoric. Comments not in line with this are subject to removal from the site. "
Comments