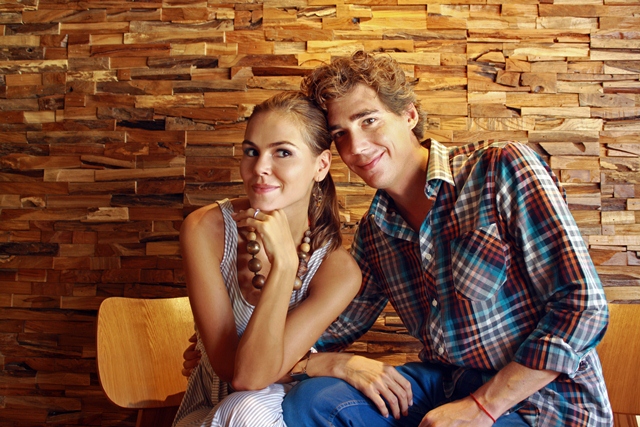 What would possess two young expats to give up their city jobs to make documentaries while sailing around Southeast Asia? Find out why Philippe Estiot and Iva Aguero decided to sail into the sunset, one frame at a time.
In an age of job uncertainty and a less-than-favourable economy, many would argue that sticking to whatever vocation you have chosen is a wise move. But French-born Philippe Estiot and Argentinian Iva Aguero did just the opposite.
See Also: Expat Interview: Iva Aguero
Having set up shop in Malaysia awhile back (Philippe first got to KL in 2005 to work, while Iva arrived in 1991 with her family), the adventurous twosome recount how they decided to leave it all behind, to sail the high seas. "I got to Asia in the year 2000 and worked for three years before I decided to take some time off to travel," says Phil. "I somehow ended up in Fiji and started to crew on sailboats for eight months. I had been racing sailboats since I was a teenager but this was my first real exposure to cruising, crossings, and life on a sailboat. That trip ended in 2004, and since then I only had one goal: to save enough money to buy my own sailboat, and live on it for a few years."
With this goal in mind, Phil then took on a regional manager position with a large French company in Kuala Lumpur. "I knew from past experience that a job as an expat in Asia was the best way to save that amount of money in a short period of time. In the beginning of 2011, I finally quit my job to live on my boat, Dali. Funnily enough, that's the time I met Iva," he says, smiling. "As I spent the first year on my boat doing a big refit (maintenance and repairs), Iva continued working in Kuala Lumpur. In early 2012, she quit her job and joined me on Dali."
For Iva, the decision to join Phil on the boat was a gradual one. "I had lived in KL for a AGUEROlong time and was quite happy at my job. But after spending some time on Dali and learning the ropes, I finally decided to take the plunge and haven't looked back since!" she declares.
Lights, Camera, Action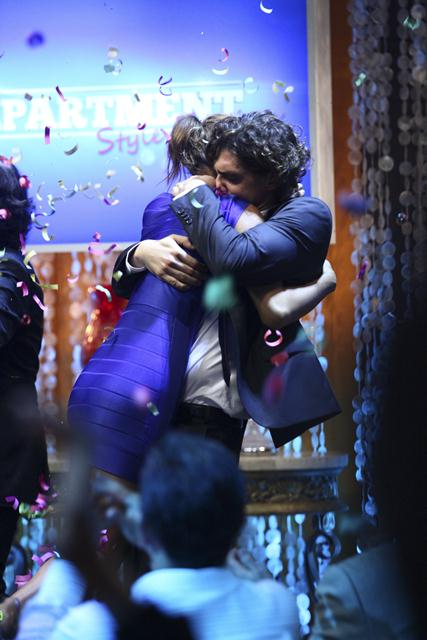 Their foray into documentary filmmaking happened rather organically. In the midst of sailing the high seas, the duo participated in an interior design reality show ("The Apartment") in 2012, which they won, heightening the interest that they already had in the filmmaking process. "That experience pushed us to be more comfortable in front of the camera. It also opened us up to an audience that was interested in our story, both on land and at sea," explains Iva.
Since then, the two adventurers have sought to share their travels and adventures with as many people as possible, in the hopes of inspiring others to pursue their own dreams. Their travels took them to the crystal-clear waters of the Andaman Islands, where they fulfilled one of their own dreams. "We wanted to share this special experience with the world, so we produced our first documentary, Andaman Dream, in 2013," said Iva.
The documentary traces their first-ever ocean crossing together, depicting their journey between Phuket and the Andaman Islands. Although proud of their hands-on approach to documentary filmmaking, Iva is quick to point out that the impressive finished product is a result of many hours of hard, gruelling work behind the scenes.
Adjusting the Sails
"There are two main obstacles we face when documenting our travels. There are only two of us on the boat, so one of us is always filming, making it difficult to capture interactions," Iva explains. "Sometimes, we lose the dynamic of being a couple on screen as a result. More importantly, if we are in dangerous or difficult conditions, it's all hands on deck and no hands on camera! Our safety takes precedence in those situations."
Despite the setbacks, the innovative twosome have come up with a solution to their problems by installing mounts and tripods around the boat, "So all the exciting and dramatic moments are caught on tape!" Iva says. "Ideally of course, we would like financing for our upcoming projects so we can hire a camera crew to join us on our travels."
Admittedly, sailing and documenting the journey isn't exactly an easy task, but the young expat couple are adamant about communicating their message: the idea that a dream is ultimately achievable through hard work and a strong will. "We want to show people that the possibility of going beyond boundaries and broadening one's horizons is always within arm's reach. We want to create documentaries that inspire others to take a fresh look at life and all its possibilities," Phil stresses.
There's also a healthy dose of authenticity in their video snippets, with the couple documenting the realities of living on a boat long-term and dealing with the sometimes harsh conditions that come with being at sea. "Maintaining the boat is a full-time job in itself and requires a lot of resources, time, and energy. On top of that, we produce all of our work ourselves – filming, editing, distribution – which leaves us with little time to really enjoy the surroundings," explains Phil. "The toughest part is having to deal with the constant breaking down of equipment and the endless repairs."
"It's by no means luxurious," interjects Iva. "You learn to live without the small comforts of modern life. Sometimes a few days or a week goes by where we don't use moisturizer, but when the time comes for us to replenish our skin, it's the most incredible feeling!"
Dreaming Big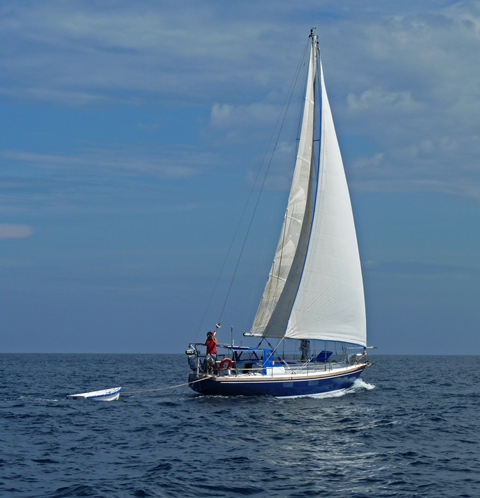 Having logged a tremendous number of weeks documenting the highs and lows of life at sea, the couple are ready to take their filmmaking to the next level. "We are trying to get a documentary mini-series off the ground, one where viewers can follow us to beautiful destinations where we discover local cultures and encounter colourful characters from all walks of life," says Phil. "I think our unique position as sailors allows us access to breathtaking and remote destinations, as well the ability to peek into alternate ways of life."
To achieve this dream however, these budding filmmakers need help in the form of sponsorship. "We are currently looking for financing," says Iva. "All our efforts now are concentrated on contacting TV networks, as well as potential sponsors, to find partners who can help our documentary dreams come true."
With so much going on at sea, surely there must be times when they miss the comforts of city life? "To be perfectly honest, we don't miss much," admits Iva. "When we find ourselves surrounded by incredible landscapes with not a soul in sight, all we think about is how privileged we are to experience these places. There are obviously times when we long for family or friends to share these special moments with, but we are lucky that they are never too far away."
To view the Andaman Dream documentary, and to follow Phil & Iva's journey at sea, visit www.philandiva.com, follow them on Twitter (@philandiva), or like their Facebook page.
Source: The Expat Magazine June 2014
Read more:
What are your thoughts on this article? Let us know by commenting below.No registration needed.
---
"ExpatGo welcomes and encourages comments, input, and divergent opinions. However, we kindly request that you use suitable language in your comments, and refrain from any sort of personal attack, hate speech, or disparaging rhetoric. Comments not in line with this are subject to removal from the site. "
Comments