Entertainment
The Battle Between KL and Penang: Which Expat City is Better?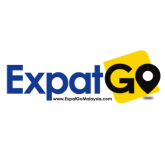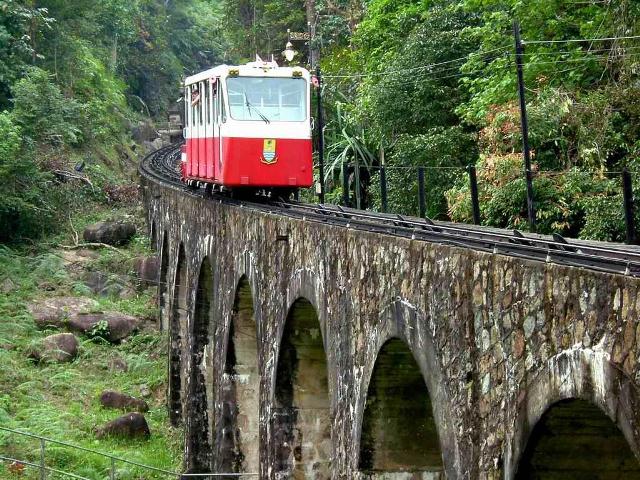 In one corner, Greater Kuala Lumpur, the capital city and economic powerhouse of the country. In the other corner, Penang, the island, the city, and the undisputed hub of northern Malaysia. Both cities are well-established with expats, and between the two, serve as the home away from home for nearly all of Malaysia's expat community. But which place is the better choice for expats? We look at several categories that are generally important to expats: culture, education, neighbourhoods, local food, international food, nightlife, shopping, transportation, and the setting of each city. We also take a look at what's on offer for visitors to each city, as well as how easy it is to travel from them if you happen to live there.
See Also: The Battle between Kota Kinabalu and Kuching
For each category, we ranked both KL and Penang on a whole-number scale of 1 to 5. The higher the number, the better the offering. So… we expect a clean fight, no hits below the belt, and may the best expat city win! Let's get started…
Education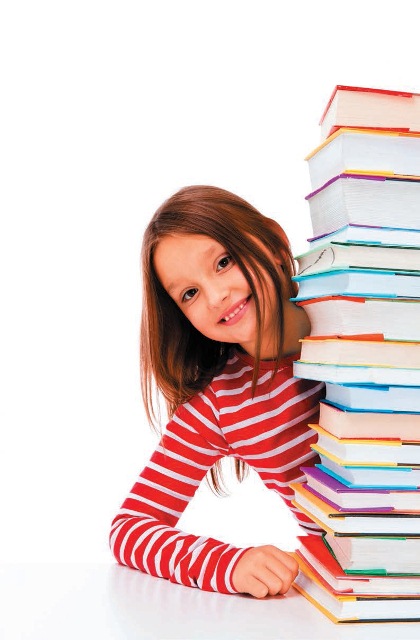 KL: There's no doubt Kuala Lumpur is an education hub. The number of higher educational institutions alone is testament to the opportunities for education here. There are plenty of highly regarded international schools within the city itself, including mainstays such as the International School of Kuala Lumpur, Alice Smith School, Mont Kiara International School, Garden International School, Fairview International School, and Sayfol International School. Amongst the newer crop of internationals are the British School of KL, Australian International School, Tenby International School, Nexus International School, and the International Islamic School. Non-English speakers need not fret as there's the French School (Lycée Français KL), and the German School (Deutsche Schule KL) that have attracted many bilingual students. In KL, it's safe to say your child's education is in good hands. Score: 5
Penang: Although not as varied as its Kuala Lumpur counterpart, Penang nevertheless boasts a number of pedigreed schools that hold their own. The two most recognised names would be Dalat International School and the International School Penang (Uplands), which consistently produce top athletes and stellar results. Relative newcomers, though, are hot on their heels with Tenby International School, Fairview International School, Prince of Wales International School and Straits International School fast gaining popularity. Penang also carries the distinction of having an international primary school, St Christopher's, based on the British education system. Score: 4
Setting and Geography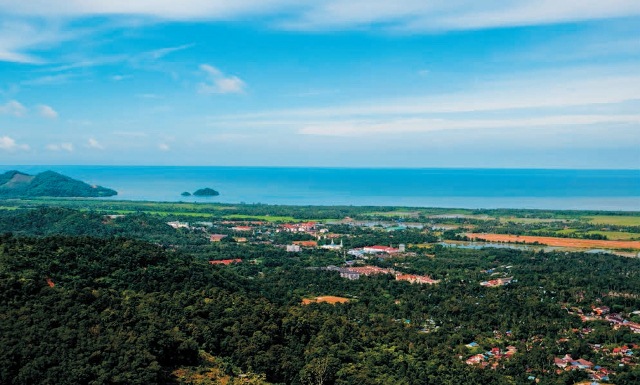 Penang. Photo credit: Toshio Khoo
KL: The sprawling reaches of Greater KL and Klang Valley certainly don't inspire many poetic thoughts, the impressive limestone cliffs of Batu Caves perhaps notwithstanding. But on a clear day, under blue skies, the city with its vast number of residential and commercial towers scattered around the valley, all surrounded by distant mountain ranges to the north and east, it really is a lovely place. Still, the otherwise nondescript valley, the muddy rivers for which the city was named, the regularly recurring haze, and the fact that even the nearest seafront (Klang) is nobody's idea of beautiful means that KL can't quite even claim a solid "average" for its setting. Score: 2
Penang: Though Penang is an island, and consequently has that certain appeal that only islands possess, decades of ill-regulated development and its resultant runoff into the sea has rendered much of the surrounding waters quite unappealing, particularly on the heavily populated east coast of the island. (The notorious jellyfish don't help, either.) However, forested hills and expansive tracts of jungle set aside in the island's northwest quadrant help keep the development somewhat at bay. But we hear from plenty of dispirited expats in Penang who feel that despite the island's "Cleaner Greener Penang" campaign, there are few green spaces left that developers haven't bulldozed under or at least eyed greedily. Penang still offers plenty of appeal in its island setting, but it seems clear that it could have been so much better. Score: 3
Neighbourhood and Community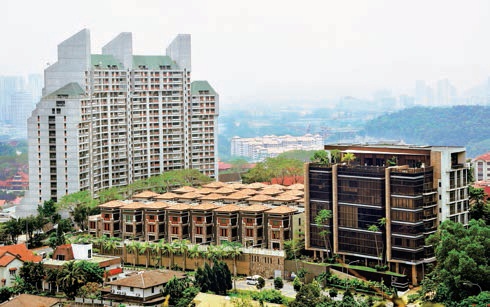 KL: KL has got urban living down pat, that's for sure. With a myriad of suburbs to pick from, you'll be spoilt for choice. Sky high city living is always a winner for the cool and trendy, with the many apartments around the Bukit Bintang/KLCC area attracting a lot of young (and young at heart) expats. For those after a quieter lifestyle, nearby Ampang is a popular area for its sprawling bungalows, abundance of greenery, good schools, and easy connectivity to the city centre. If suburban living is more your thing, long-time expat strongholds Bangsar and Damansara are still attractive choices, with new residences popping up in these well-known areas. Just a stone's throw away is another leafy expat enclave, Mont Kiara, a popular choice for families due to its proximity to international schools. With so much construction constantly going on, there's bound to be a house somewhere in Greater KL with your name on it. Score: 5
Penang: Most of Penang's most popular residential areas are located towards the northern end of the island, and for good reason, too. Tanjung Bungah has been a popular spot for expats because of its suburban feel, access to basic amenities (in nearby Tanjung Tokong), and proximity to international schools. Next door to Tanjung Tokong is home to the well-known Straits Quay area with bars and restaurants, trendy boutiques, and even a performing arts centre. Good ol' Gurney still reigns as a top choice, due to the fact that you can get everything within walking distance of your home (albeit at slightly higher prices) and you're of course right there at the George Town Heritage area. Upscale Jesselton Height still attracts a fair number of expats wanting a luxe residential environment, while affluent Pulau Tikus is a hit due to its proximity to most of the major hospitals, schools, restaurants, and pubs. Score: 4
Culture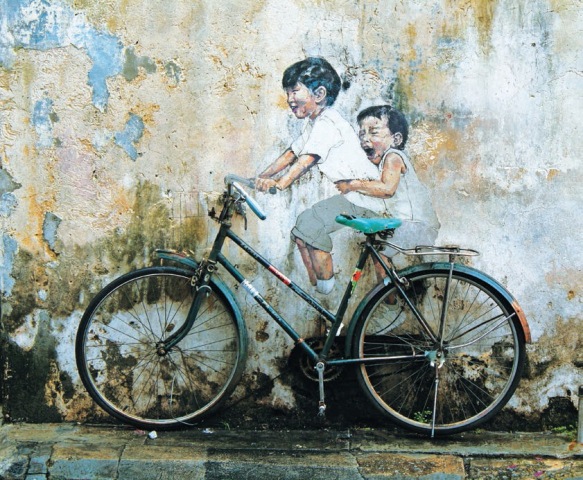 KL: With so much to do and see in KL, even a relative couch potato will be swept up by the excitement of it all. From the many museums and art galleries, to bustling Central Market which has been transformed into a tourist attraction and shopping destination, while showcasing the nation's arts, culture, handicraft, and heritage, to KLPac which is the destination for local contemporary theatre ranging from complex plays to lavish musicals, there is something for everyone. Want more? Then partake in traditional Indian dance lesson at Temple of Fine Arts where everyone is welcome to learn the basics, or celebrate theatre like it's 1904 at the old Panggung Bandaraya, one of the country's oldest theatres to still hold Chinese opera and traditional Malay productions in its grand 19th-century European-styled grandeur. Score: 4
Penang: With murals of Ernest Zacharevic and steel sculpture all over the heritage area of George Town, a walk through the streets of Penang is an education into its rich culture and heritage. If that is not enough, then marvel at one of Asia's largest reclining Buddha statues in Wat Chayamangkalaram on Lorong Burma – a golden 180-foot-long reclining Buddha. If you've had enough of street life, then catch performances and free film screenings at penangpac, which hosts theatrical performances as well as foreign films screenings throughout the whole year, or gaze at paintings in some of the new galleries which are springing up in George Town or in the Tuanku Fauziah Museum and Art Gallery on the campus of Universiti Sains Malaysia where a permanent exhibit includes Nyonya and aboriginal pieces and Malaysian traditional musical instrument. For a 180-degree view of Mount Erskine and Gurney areas, climb the 500 steps to Waterfall Hilltop Temple – the focal point of the Thaipusam celebration. Score: 4
International Dining
KL: There can be no doubt that Malaysia's capital city has surged forward in the last few years with its international and fine dining scene. Cosy bistros, European-style cafés, rooftop restaurants and bars, and eclectic dining from Japanese to French to Croatian to American. Juicy gourmet burgers, continental European cuisine, mouth-watering steaks and pork ribs, plus all the delectable mainstays from Asia and the Middle East ensure that if you have a craving for something, chances are very good you'll be able find it in KL. A dearth of Michelin stars and sketchy service standards keep the score from hitting the top spot, however. Score: 4
Penang: Penang is undoubtedly a street food legend, and so much good local fare, it's safe to say you'll never go hungry here. It's also true that the island has made some notable strides forward in recent years in the food and wine scene. A stable and passionate expat population, coupled with locals who want to expand their culinary repertoire, ensures that establishments from Italian to German to delis and wine bars stay around and thrive. More upmarket shopping centres and hotels are also giving rise to a subsequent improvement in the dining options around Penang. Not bad all in all, but certainly not a place of international repute when it comes to upscale international dining. Score: 2
Local Cuisine and Street Food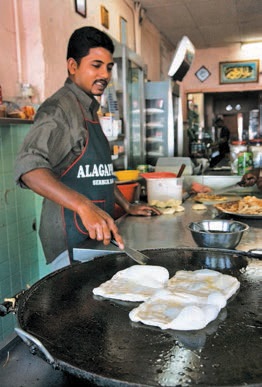 KL: Malaysia, in general, does food like no other country, and the nation's capital doesn't disappoint. There's something for every taste and budget when it comes to local fare in this great city, and the love for good grub holds a special place in every proud Malaysian's heart. Walk down the famed Jalan Alor and you'll see scores of locals and tourists digging into a smorgasbord of street food varieties, and from Ampang to Cheras to PJ to Shah Alam, a trip to most local restaurants or hawker centres almost guarantees a tasty meal. (Ask a local, they'll steer you towards the exceptional ones without fail!) You can't go wrong with the tried and tested, and though KL may not be quite as lauded and legendary as its northern counterpart, it certainly does the job. Score: 4
Penang: There's a reason why Penang is touted as the Malaysian food capital – on every street corner you're bound to find tantalising treats, and lanes filled with everything from roving vendors to humble food courts with hawker fare that will blow your mind. This gastronomic kingdom boasts stellar versions of Malaysian favourites – char kuey teow, asam laksa, hor fun, nasi kandar, Hokkien mee, and a veritable army of Nyonya dishes to rival Melaka's. Penangites visiting KL are known to scoff and compare food to their own, often resulting in a definitive "It's better in Penang, lah" declaration. For good reason, too – this UNESCO heritage city has topped numerous "Must Eat" lists from around the world. Grab a local as your guide, and prepare to be amazed. Score: 5
Shopping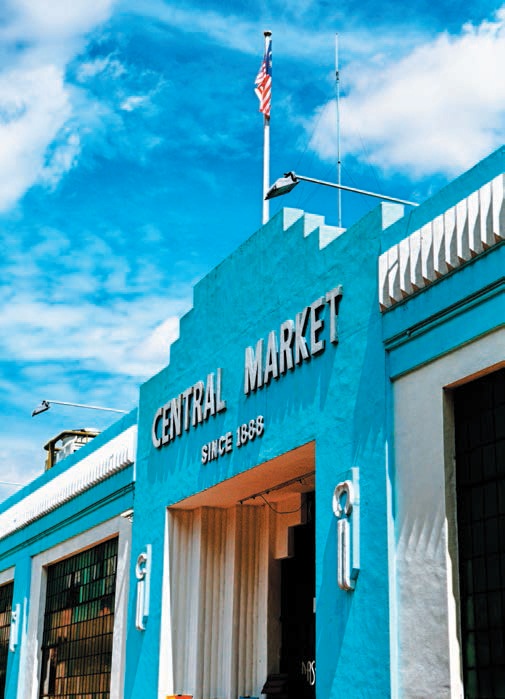 KL: From bazaars and stalls at Central Market and a dizzying range of branded goods knock-offs (in qualities ranging from dubious to excellent) at Jalan Petaling to authentic luxury brands, with the price tags to match, and world-class shopping at some of the finest high-end boutiques to be found anywhere, the Malaysian capital is a regional heavyweight when it comes to sensational shopping. KL has scored impressively high in both Asian and worldwide shopping rankings. For a blizzard of electronics from second-hand mobile phones to the latest tablets, head to Low Yat Plaza or its suburban version, Digital Mall, in PJ Section 14. Score: 5
Penang: There's Queensbay Mall in Bayan Lepas and the relatively new First Avenue Mall in George Town for the general mix of local and midrange international brands, and Gurney Plaza for a more high-end lifestyle shopping experience, with a smattering of luxury brands. Recently opened Gurney Paragon boasts some prestigious international brands and a sophisticated ambiance. Local markets abound, and weekend shopping festivals crop up regularly in Penang. There are even a couple of "megamalls" over on the Penang mainland of Seberang Perai. For their bargain consumer electronics fix in Penang, locals head to the Bukit Jambul Complex. Score: 3
Nightlife and Entertainment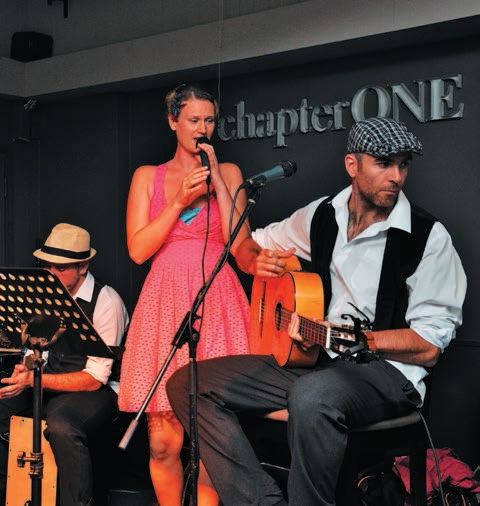 KL: Definitely a city that never sleeps. Whether you're after a quiet drink or a night on the town, this is the place to be. Boozy libations can be pricey in KL, but nevertheless, the sheer number of bars in the city area will leave you giddy with delight, so whether you feel like a sky-high drink (Marini's on 57, Heli Lounge, SkyBar, or The View at G Tower), a relaxing cocktail in a speakeasy (Tate, Whisky Tango Foxtrot, Mr Brooks), a workout on the dance floor (Vertigo, Rootz), or a big night out in the hub of the city's nightlife centre (Changkat Bukit Bintang), Kuala Lumpur's bars and clubs cater to all tastes and budgets. Don't expect things to shut early either, KL-ites have been known to boogie down until the wee hours of the morning, any day of the week. Best to get your stamina up beforehand! Score: 5
Penang: Having progressed from its sleepy beach town days, Penang has seen a revival of sorts in its nightlife scene. From the hip and happening George Town area (Slippery Señoritas, F.A.M.E, Soho pub), to the tourist-filled streets of Batu Feringghi (Bora Bora, Hard Rock Café), Penang is not one that suffers from a lack of after-dark spots. While the younger crowd tend to head to Precinct 10 for late night fun, Gurney Drive, traditionally associated with hawker centres and shopping, has seen a surge of trendy watering holes (G Spot, Three Sixty Sky Bar), while a budding wine bar scene has crept over the town. Although not as mature and well-developed as its KL counterpart, Penang's nightlife puts up quite the competition. Score: 3
Tourism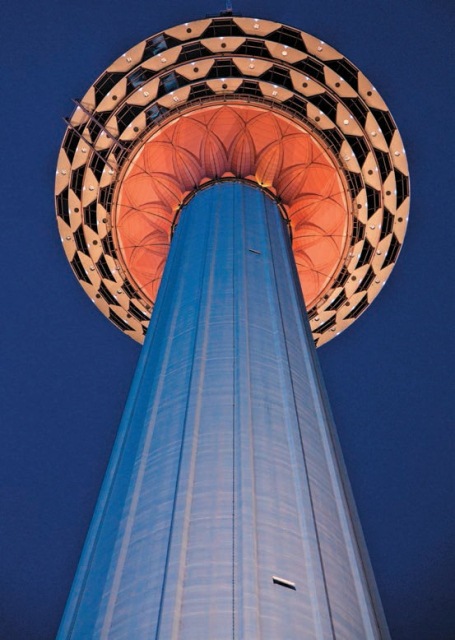 KL: As the country's economic, political, and cultural capital, Kuala Lumpur naturally offers much to the visiting tourist, but also offers loads of options for those who live there and wish to travel elsewhere. Plenty of connectivity ensures a world full of options, and of course nowhere in Malaysia offers more direct arriving and departing flights than KL. For visitors, there's plenty to take in, from the Twin Towers and KLCC Park to lively Bukit Bintang, as well as parks, caves, waterfalls, and even protected urban forests. The tourism infrastructure in KL isn't as well-developed as that of many global cities, but visitors still have options such as a hop-on/hop-off bus tour, horse-drawn carriage rides, walking tours, world-class shopping, and the ever-popular Petaling Street in Chinatown. The city's monorail line hits most of the tourist high points, and plenty of accommodation from hostels to sumptuous 5-star suites combined with loads of restaurants and plenty to do ensures a stay in KL is comfortable and enjoyable. Score: 4
Penang: It's probably safe to say that overall, Penang rivals KL when it comes to appeal for visitors, it's just a different sort of destination. As a UNESCO World Heritage site, George Town offers plenty of history and things for tourists to see and do. Outside of George Town, Penang Hill with its funicular railway and cool, Colonial charms and Batu Ferringhi, home to seaside resorts and Penang's best beaches, are both justifiably popular with visitors, as is the well-known Kek Lok Si temple. If you're looking for a place to sleep, the island's offering of boutique heritage hotels is matched only by its supply of midrange to high-end "traditional" hotel rooms. Penang doesn't enjoy the breadth of international air connectively that KL offers, of course, but its newly refurbished airport at Bayan Lepas offers plenty of flights around Malaysia and the region, and there are regular ferry runs to nearby places such as Langkawi and Koh Lipe. Suffice it say that Penang's tourism appeal is just as strong as KL's, it just offers something different. Score: 4
Transportation
KL: Although Kuala Lumpur's transportation system is modern and enhanced by a sometimes baffling web of highways, the public transit infrastructure is not particularly well-integrated (and not always reliable), all combining to make travelling on KL roads and public conveyance somewhat of a challenge, especially during peak hours and during. Driving in KL is probably the top complaint of expats, who blast everything from the confusing signage to the curious driving habits of locals. Serious traffic congestion is a daily fixture throughout the city, and you'll be lucky if you are not caught in a jam that can turn a short drive into an hours-long slog. For air travel, KLIA is a beauty and is considered a world-class airport. Early reviews of the brand-new KLIA2 budget terminal are decidedly mixed, with some saying it's clear it was rushed, and others commenting on the terminal's vast size, resulting in an awful lot of walking. Score: 2
Penang: The island's traffic congestion is locally famous but, like European weather, if it annoys you, just wait half an hour, and it will probably change as the flow sorts itself out. The recent one-way systems have taken quite a lot of stress out of the north-south driving experience, but there are still bottlenecks, often caused by inconsiderate parking rather than density of vehicles. Public transport, courtesy of Rapid Penang, is making headway in gaining customer loyalty. Taxis are still unmetered, so you have to rely on local knowledge to negotiate a fare. George Town's narrow streets, though, are tough to drive in so it's better to take a trishaw, hire a bicycle, or just walk within the heritage zone. Getting off the island can be notoriously difficult at peak times, though the recent opening of the much-anticipated Second Penang Bridge should alleviate the usual crush of traffic heading to the mainland on weekends and holidays. Score: 3
And the Winner is: Kuala Lumpur!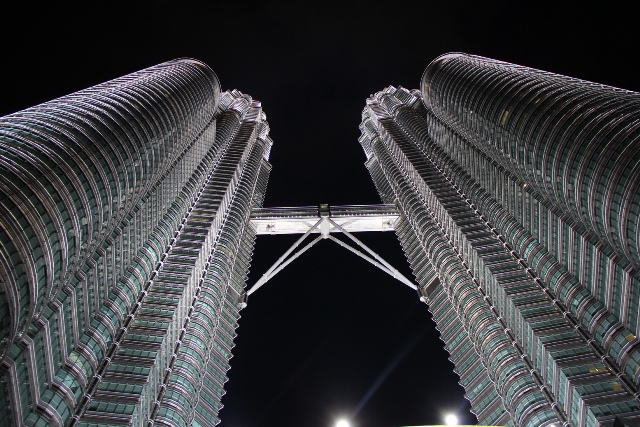 It was by no means a knock-out, but overall, KL edges Penang by a slim margin of 40 to 35 total points, adjusted over 10 categories to a whisker's edge 4-to-3.5 margin. While Penang bested the nation's capital in a few categories, in the end, KL's size gave it too many advantages to be overcome for the final tally. However, the close margin of victory seems to suggest that both KL and Penang offer plenty to the expat in Malaysia, and depending on what you are looking for in life, chances are good that one of these cities will be just to your liking. Though KL can breathe easy and claim bragging rights for now, Penang is definitely up to the task and who knows… the next time we pit these two contenders against each other, we may see some very different results!
Source: The Expat Magazine July 2014
Read more:
What are your thoughts on this article? Let us know by commenting below.No registration needed.
---
"ExpatGo welcomes and encourages comments, input, and divergent opinions. However, we kindly request that you use suitable language in your comments, and refrain from any sort of personal attack, hate speech, or disparaging rhetoric. Comments not in line with this are subject to removal from the site. "
Comments