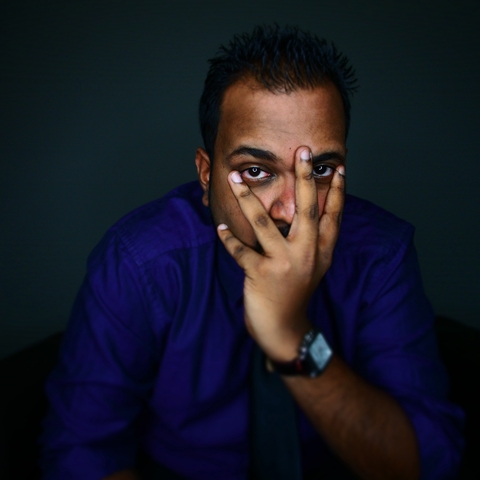 Ever the class clown during his days in school, Andrew Netto has come a long way from entertaining his classmates and earning the ire of his teachers. Today, the funny man has a list of achievements that include opening for his longtime idol, Russell Peters, in 2012. Vatsala Devi finds out what tickles his funny bone.
When Andrew was in high school, he almost got suspended from school for turning the national flag into a costume – one involving underwear to be more specific – as part of a challenge. Today, Andrew has reined in his mischievousness and has grown into a fine young man who uses his natural talent, humour, to make the people around him laugh. Known as Malaysia's youngest stand-up comedian, Andrew takes his funny business seriously.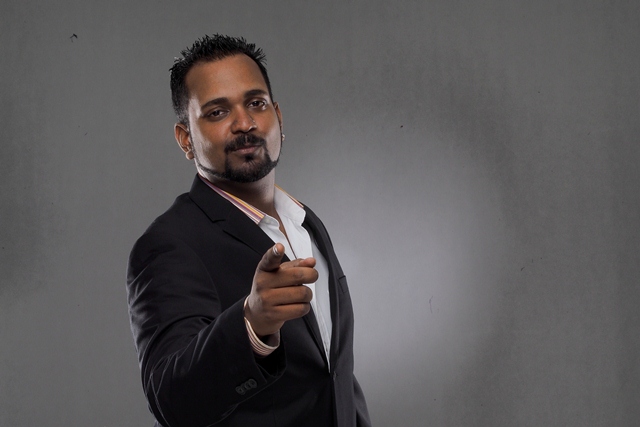 "When I started out as a stand-up comedian, many people including my parents thought it was a hobby that would fade in time, and that I would be moving on to pursue a career that wouldn't raise eyebrows. It took some time, but slowly, when my parents started seeing and hearing my interviews in the media, they accepted that stand-up comedy is here to stay. And they were completely sold when they realized the paycheck was comfortable," he joked. Although Andrew has been going strong as a stand-up comedian for eight years now, he isn't one to rest on his laurels, and has recently joined LOL Events as a business development manager. "Doing stand-up comedy is fun, but my performances are usually at night, and I had time on my hands, so when my managers, Rizal Kamal and Jack Jeganesan, asked me to join them at LOL Events, I took the offer," said the 27-year-old.
Born and bred in Petaling Jaya, it is easy to see why Andrew excels as a stand-up comedian: not only is he blessed with an appealing, approachable look – always helpful when it comes to holding the audience's attention – but he's also a spontaneous and a fun-loving individual who embraces life as it comes, including the hard parts. His strength is his ability to adapt to and carry a conversation with people from all walks of life, regardless of their age. "I can carry a conversation with anyone, from a four-year-old to a 70-year-old. This is partly because I am an extrovert, and partly because I read a lot. I know I don't look like the type who reads, but I do," he said with a wink. "Not so much storybooks, but every day I read the local newspapers, two foreign publications – Daily Mail UK, and Australian Reserve – at least four times daily, and magazines, too. Human interest features usually grab my attention," added Andrew.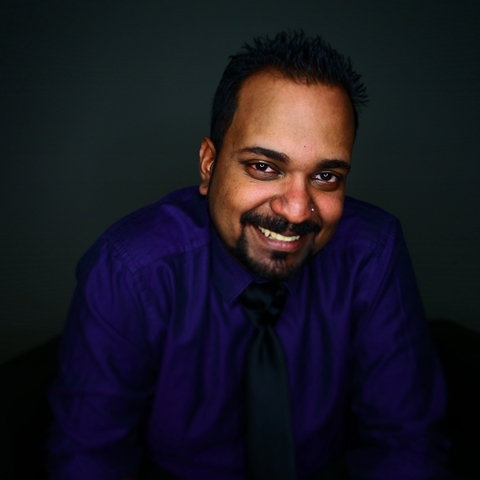 Talking about his journey to becoming a stand-up comedian, Andrew said that funnily enough it was his cousin Kavin Jayaram who introduced him to it. "It happened when one of my cousins passed away at the age of 29, which was a huge blow to our family. In a way, it served aswake-up call for us because we realized life is short and unpredictable, so we each created a bucket list and on Kavin's list, stand-up comedy was one of them and I had no idea what stand-up was at that time," Andrew recalled. "The first time I watched stand-up was when my dad brought home a Russell Peters DVD and asked me to watch it. I thought it was a cool job to crack jokes on stage so when Kavin asked me to join him for a performance, I said yes, and together we performed in front of about a hundred of our friends and relatives," Andrew recalled. The rest, as they say, is history and eight years on, Andrew's brand of comedy is still going strong with no signs of slowing down.
Andrew said that while there are many advantages that come with being a stand-up comedian, there is also the flip side to it. "Being a comedian, I have sort of an immunity to say anything I want and get away with it.This normally works because most times people would discount it as a joke. The flip side though is that people believe that comedians are a happy lot all the time, but I think Robin Williams's recent death has debunked this myth," pointed out Andrew. "People need to understand that comedians are humans, too, and are prone to experiencing emotions like everyone else. So when there are days I want to be on my own, it can get tiresome when people want me put on my comedian mask and pretend like everything is okay," he added.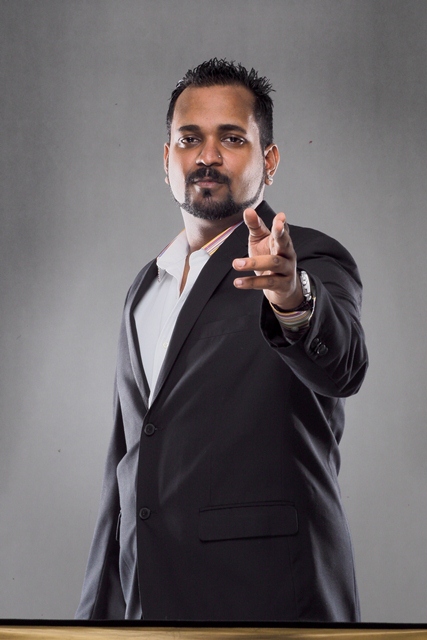 Andrew has a string of achievements to seal his reputation as one of Malaysia's youngest and successful stand-up comedian. Having opened for international stand-up comedians Ahmed Ahmed and Maz Jobrani in Kuala Lumpur, his stand-up routine has taken him to Singapore, Indonesia, Brunei, India, and Australia, where he has won over audiences. According to Andrew, the defining moments of his career were when he became the first and only stand-up comedian to perform on-board a Malaysia Airlines flight and when he opened for a show in Malaysia two years ago that was headlines by none other than Russell Peters, the Canadian comedian whose DVD was instrumental in setting Andrew on his path, and also a comedian who has set records for sales and attendance in Canada, Australia, and the UK.
Andrew explained that the opportunity to perform on-board a flight came when Malaysia Airlines and MasterCard joined forces to host 140 of their highest-spending customers, which included a good mix of corporate jet-setters and well-heeled, well-travelled individuals. Andrew was chosen out of all the comedians because of his confident nature and was tasked with keeping the luminaries entertained during the chartered flight. "Oh, yeah, the nervousness built up as the plane took off," he admitted. "This is one of the most outrageous shows I've done in my eight years as a comedian. Live comedy in an airplane is much more complicated than you think." But even that was just the tip of the iceberg.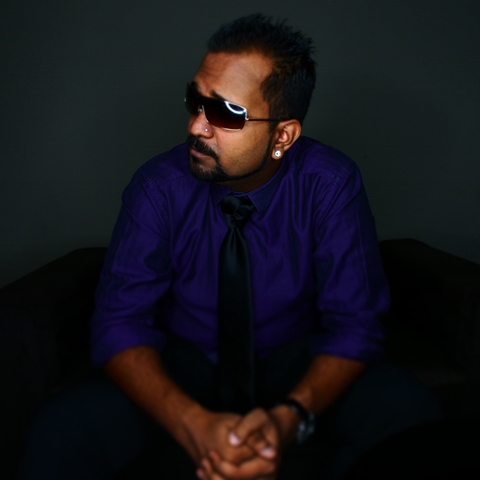 "Nothing could have prepared me for the time I opened for Russell Peters in front of 8,000 people," Andrew said. "Russell Peters is the reason I started doing stand-up comedy. He is someone who I looked up to and wanted to be like, and he was asking me to open for him. I just couldn't believe it." Andrew – much like his idol, Russell Peters – has built a following with his routine that pokes fun at growing up in an Indian family. "I would say I am an observational comedian, so my material comes from observing everything that happens around me. Much of my materials come from newspapers, too," he exclaimed cheekily.
For a man who has found both his footing and his fame from an inherent talent, Andrew is very much grounded and modest about his successes. "My family is an integral part of me, and without their support, I don't think my achievements would have amounted to much. It took a long time for my parents to understand that stand-up comedy is my profession, but once they finally got it, their support has been unfailing. They attend all my shows and are proud of who and what I've become in life, especially considering how mischievous I was growing up," he said with a hearty laugh and wink.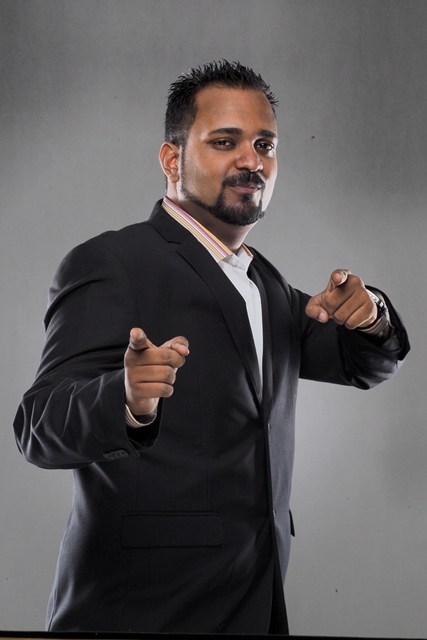 Andrew believes that with passion and determination, anyone can be successful in life. "I have been lucky that I've found a job which I not only enjoy, but that also suits my exuberant character. And being a stand-up comedian brings me many joys; one of the greatest pleasures that I have is the gift of making people laugh and seeing them forget their worries, even for a short while. That kind of joy is priceless."
Source: Senses of Malaysia September/October 2014
Read more:
What are your thoughts on this article? Let us know by commenting below. No registration needed.
---
"ExpatGo welcomes and encourages comments, input, and divergent opinions. However, we kindly request that you use suitable language in your comments, and refrain from any sort of personal attack, hate speech, or disparaging rhetoric. Comments not in line with this are subject to removal from the site. "
Comments