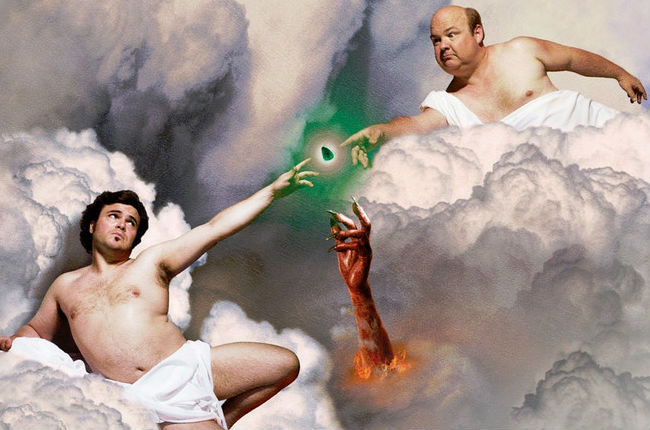 If you are a fan of Jack Black, then you are in for a treat! Jack Black and Kyle Glass, better known as Tenacious D, will be performing at this year's Urbanscapes Satellite show on December 1. Scottish trio Chvrches will also be performing in a separate Satellite Show on November 19.
Tenacious D is an American comedy rock duo with three released albums; Tenacious D, The Pick of Destiny and Rize of the Fenix. According to Wikipedia, this comedy rock duo has received mixed reactions from critics, mostly because of their style of fusing "vulgar absurdist comedy with rock music".
Tenacious D's first single, "Tribute", is considered as the band's most successful single to date. The song, according to the duo, is a tribute to the "greatest song in the world."
You can purchase early bird tickets for the Satellite Show featuring Tenacious D. Tickets go on sale on October 7 and are priced at RM167. Pre-sale tickets are priced at RM187. Regular tickets are priced at RM207.
P/S: Each ticket will only allow you to attend ONE Satellite Show, so make sure you get your dates right. Also, tickets purchased for the Satellite Show will not gain you entry to the Urbanscapes Festival at the Resorts World Genting on December 6.
For more information on tickets, visit Ticket Pro.
Watch the video for Tribute here:
Story from: The Star
Read more: Urbanscapes 2014 to be Held at Genting Highlands
Comments