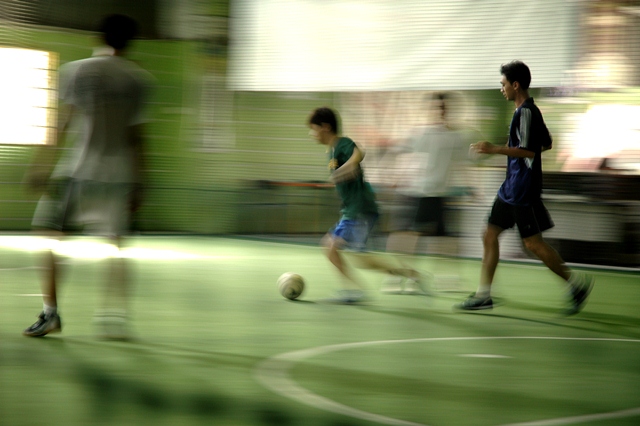 Hitting the gym after work is a common practice for most to keep in shape and stay healthy. Then there are some who can't stand the idea of running on a treadmill. In fact, more people are looking at other activities to burn calories, lose weight and to keep fit. These activities include rock climbing, hiking, swimming and playing futsal.
Although futsal was born in Montevideo, Uruguay, in 1930 when Juan Carlos Ceriani created a version of football for competition in YMCAs, it was only in 1971 that a governing body was formed under the name of FIFUSA (Federación Internacional de Fútbol de Salón). Due to a dispute between FIFA and FIFUSA over the administration of fútbol, FIFUSA coined the word fut-sal in 1985, and the sport was picked up by nations across the globe, with its popularity growing rampantly.
Many of today's world stars such as Pele, Zico, Socrates, Ronaldo, Kaka, and Ronaldinho claim that they began their youth soccer by playing futsal and credit futsal for developing their footballing skills.
Futsal is a quickpaced, exciting form of indoor soccer, often played on an indoor field 27 to 46 m long and 15 to 25 m wide, with a four-foot long and three-foot wide goal on either end. It is played by two teams consisting of five players to a side, and the team with the most goals after two 20-minute halves wins. It is a game where plays get set up instantaneously, with quick, controlled passes, and closerange shots.
It is usually played with a special lowbounce ball that is smaller than a soccer ball, where it forces a player to use skill rather than the ball's bounce to propel it. It is a complete skill game as futsal develops the overall fundamentals of soccer more effectively. It has been proven that youth players develop quicker reflexes, faster thinking, and pinpoint passing. It is a superior game in terms of establishing players' touch and technique.
Playing futsal is a great way to get fit; in fact, in comparison to jogging and even the full 11-a-side game, futsal comes out above both of these in terms of the benefits it offers. Whatever level you are playing, it's almost certain that you could raise your game by improving your fitness a bit more, because fitness is a key component of being an effective performer on the court, and is every bit as important as your skills with the ball.
Below are few essential secrets to getting fit for Futsal:
1. The best way to get fit for 5-a-side is to play it!
Studies have shown that playing futsal does more for your physical health and fitness than simply jogging. The fact is that small sided soccer can require a different intensity and more specific muscle requirements than other sports.
2. Warm up and down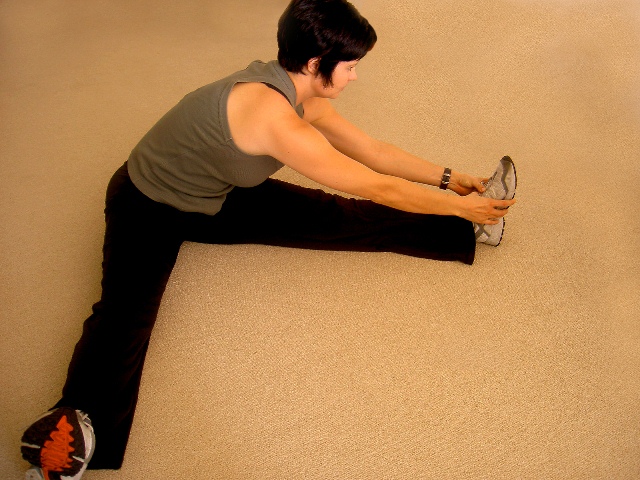 The warm-up is a frequently neglected part of futsal routine but it is key to making sure that you stay injury free. The warm-down is also an underrated concept – 10 minutes is all it takes after a game to do some gentle exercise, and stretching that can be a big help in staying injury free and developing flexibility.
3. Training is best when it is specific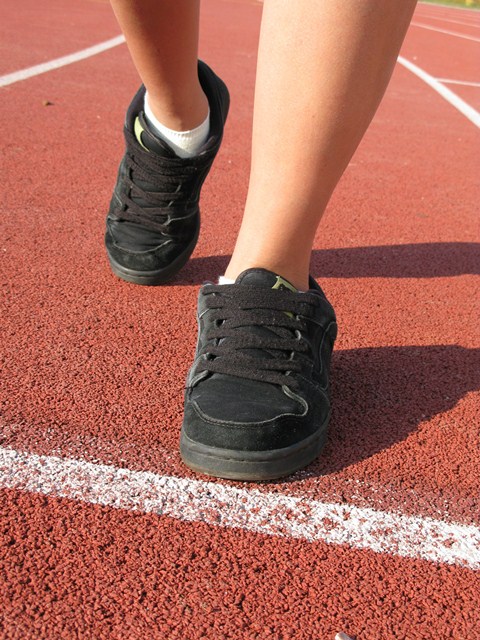 If getting fit for futsal is your goal then try to work out the specific muscle groups that you need to play it, and try to make your fitness work mirror the requirements of a game such as short, intense bursts of speed in your high heart-rate zones, with brief rests in-between.
4. Eliminate things that hold you back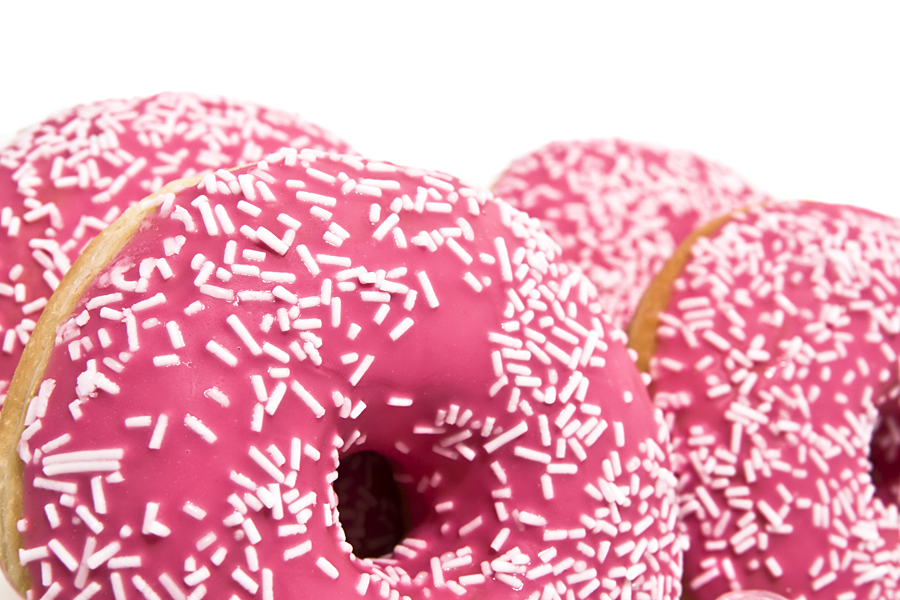 In order to enhance focus on our goals, there is a need to eliminate those things holding us back and make sure that failure isn't an option. If you are bound to succumb to perennial snacking relieve your pantry of food that will tempt you – make it difficult to fail!
5. Eat well, drink sensibly, don't smoke and get enough sleep
It might sound obvious but if you are doing an hour of exercise and following this up with several pints of lager and a kebab, then you are more than likely undoing all of your hard work.
Homepage Highlight Photo credit: UnB Agência / Foter / CC BY
Source: The Expat Magazine September 2014
Read more:
What are your thoughts on this article? Let us know by commenting below. No registration needed.
---
"ExpatGo welcomes and encourages comments, input, and divergent opinions. However, we kindly request that you use suitable language in your comments, and refrain from any sort of personal attack, hate speech, or disparaging rhetoric. Comments not in line with this are subject to removal from the site. "
Comments