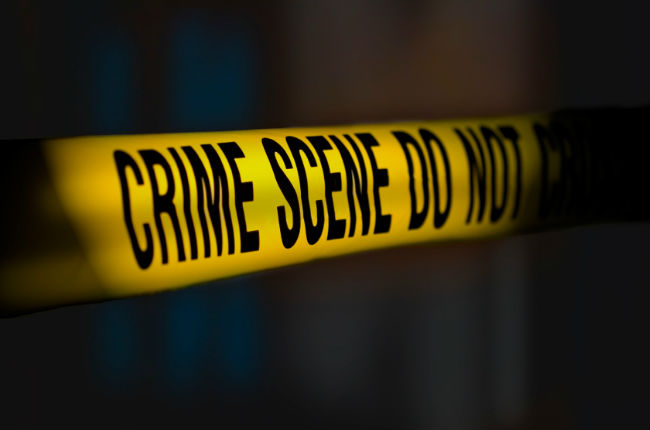 Photo credit: Null Value / Foter / CC BY-NC-ND
Crime is a problem which never seems to go away. It exists in every country and seems impossible to eradicate, although some countries have managed to keep it to a minimum. But vigilance is still necessary: even Singapore, which has very low crime rates, makes a point of placing posters all over the city reminding people that "Low Crime Does Not Mean No Crime".
See Also: Provide Feedback about Crime in Malaysia
In Malaysia, crime is a frequent topic of discussion and receives plenty of media coverage. Not surprisingly, it was one of the seven National Key Results Areas under the Government Transformation Programme (GTP). Beginning in 2010, a broad-ranging number of initiatives were implemented to try and reduce the amount of crime. Part of the plan was to increase the number of police on the streets, as well as provide them with more equipment. Longer-term expats have probably noticed more police cars and bikes on the road. I was recently gratified when one of the police cars came up our road just after someone had jumped over my neighbour's fence, torn the necklace off her neck and jumped back in his car, only to be chased and later apprehended by the police.
Another early step was to identify and increase police presence in crime hotspots. This certainly reduced crimes in those areas but inevitably the crime shifted to other locations. There was also some shift in the modus operandi of some crooks.
The result of the increased focus on crime is a 30% drop in overall violent crime and property theft. However, many Malaysians do not believe the crime rate is actually falling and suspect the numbers are inaccurate. This view was echoed by expats when we sought their views in a survey we conducted earlier this year. Interestingly, this phenomenon is not unique to Malaysia. In 2009, a survey of 46,000 people in the UK revealed 84% of them thought crime was rising, despite it having fallen to a 27-year low.
A closer examination of Malaysia's crime statistics reveals that not all categories are showing the same result. The number of murders each year, though relatively low, has not dropped, and car theft was actually increasing until 2013, although this year is showing a significant improvement. Conversely, snatch thefts were declining after efforts were made to reduce highly publicised crime, such as placing signs in high-risk areas, installing barriers along the side of pavements, and plenty of media publicity and warnings. However, this year there has been an uptick, and the year-to-date numbers show a 22% increase in this type of crime over last year. The increase in KL and Penang is even greater. Another factor to note is that there has apparently been a shift in the location of crimes as criminals are moving into more affluent areas seeking richer pickings.
A key concern for the government is that a little over 50% of Malaysians say they have a fear of crime. Given the improving overall results, officials would like this number to go down. I was invited to a roundtable discussion organised by PEMANDU (the Performance Management and Delivery Unit), which monitors the implementation of the various GTP initiatives. They specifically wanted to find ways to address this perception and fear of crime. They are planning a crowd sourcing survey in which they will use multiple channels to reach as many people as possible and gather their views on crime. We have agreed to assist, and those subscribers who gave us their e-mail addresses will have already received a request to participate in this survey.
The survey we sent out earlier this year asked expats how safe they felt living in Malaysia. Only 7% said they did not feel safe living here, while 40% felt you had to be careful to remain safe, and the remaining 53% did not feel personal safety was an issue for them. The fact remains that crime in Malaysia is still lower than many other countries. For those living in any large city, it's always prudent to exercise caution and common sense. That's why Singapore places warning posters all over the city.
So, no reason to worry unduly, and don't let it stop you enjoying this wonderful country.
Have a great month.
Read more:
What are your thoughts on this article? Let us know by commenting below. No registration needed.
Source: The Expat Magazine October 2014
---
"ExpatGo welcomes and encourages comments, input, and divergent opinions. However, we kindly request that you use suitable language in your comments, and refrain from any sort of personal attack, hate speech, or disparaging rhetoric. Comments not in line with this are subject to removal from the site. "
Comments