Malacca, or Melaka in Malay, has an interesting heritage and history. It has been one of Malaysia's most important port cities throughout history, hosting the Portuguese, Dutch and the British, as well as having a strong Chinese population. These European cultures have shaped the city to create an interesting fusion of East and West.
This UNESCO World Heritage Site is also a popular tourist destination for both foreigners and Malaysians. Most Malaysians love dropping by this historical city for a weekend visit. So, what are some of the popular activities you can partake in, in Malacca? Here are 14.
1. Wander around Jonker Walk Night Market
Photo credit: Stephen CWH / Foter / Creative Commons Attribution-NoDerivs 2.0 Generic (CC BY-ND 2.0)
Jalan Hang Jebat, or Jonker Walk This is located in the heart of Chinatown starting just across the river from the Dutch Square. On The market opens every Friday and Saturday nights from 6pm, the road is closed off for traffic and turns into a lively night market. It The night market sells everything from clothes and souvenirs to tasty street food. Spot the smiling statue of Mr Malaysia as you wander through the busy streets or walk to the centre of the market where there is a stage for you to sit and enjoy some performances in Chinese.
See Also: Melaka's Jonker Street is the Place to Go
2. See the Sumatran Rhinoceros, Malayan Guar and the Indochinese tiger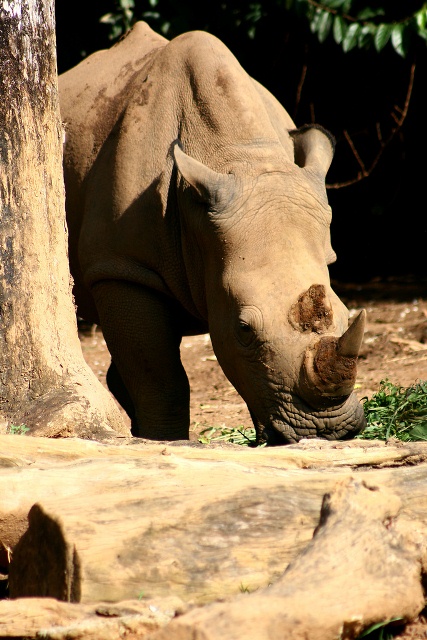 Photo credit: Phalinn Ooi, Flickr
This 54-acre zoological park is See these animals at the Melaka Zoo, the second biggest zoo in the country. The zoo is home to animals which have been confiscated from poachers, or those that are too injured or dangerous to be re-released into the wild. There are also a variety of exotic birds and rare species to be discovered. Some other attractions are the Mini Safari, Big Cats Complex, Reptile House, Night Zoo and Night Fishing. For more information, see here.
3. Visit the Baba and Nyonya Heritage Museum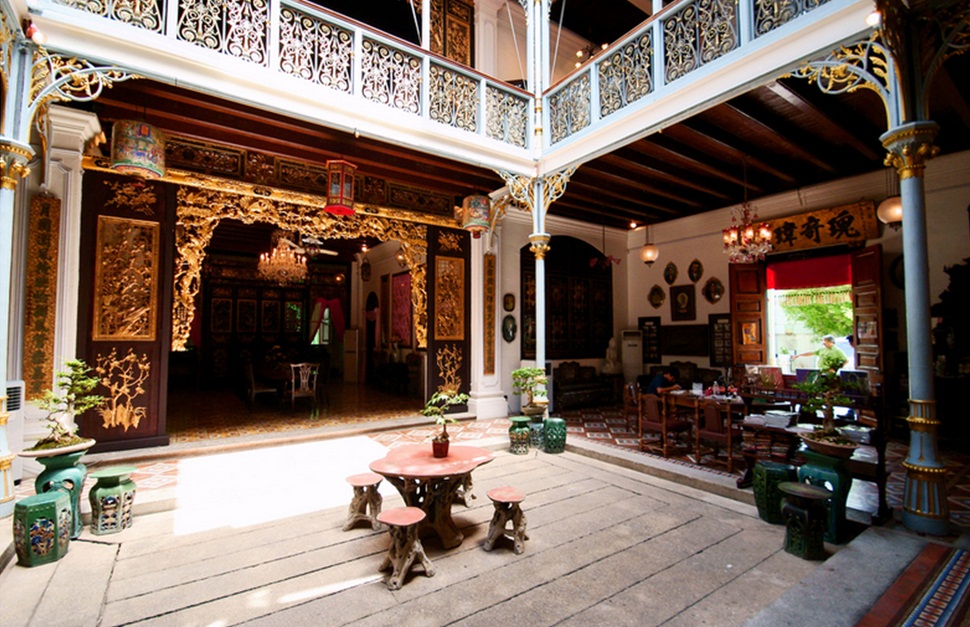 Photo credit: Lexe-I / Foter / Creative Commons Attribution 2.0 Generic (CC BY 2.0)
Located adjacent to Jonker Walk, the Baba and Nonya Heritage Museum  is a living museum on Jalan Tun Tan Cheng Lock, also known as the Millionaire's Row in Malacca.Four generations of the Chan family lived in the house before it was open as a museum in March 1985. Baba, is an honorific manner of addressing a Straits-born gentleman and Nonya addresses a Straits-born lady.Wander through the home of Baba Chan Cheng Siew (1865-1910) and catch a glimpse of the rich culture and opulence that was fashionable in many pre-World War II peranakan homes.To book a guided tour of the museum, see here.

See Also: Have You Heard of the Peranakan Culture in Malaysia?
4. Splash around at the Melaka Wonderland Theme Park
Photo Credit: Melaka Wonderland, Facebook
The park is surrounded by 360 hectares of natural recreational forest and consists of 13 rides and attractions. Enjoy the thrill of the high-speed water slides, ride the waves in the Big Wave Pool and take on the Anaconda Twist! The Tornado Chaser simulates whirlpools and reluctant kitchen sinks before tossing riders into waiting pools, while the six-land Kamikaze racers offer steep plunges and higher splashes. Those below 90cm enters for free.
5. Step back in time at Taman Mini Malaysia and ASEAN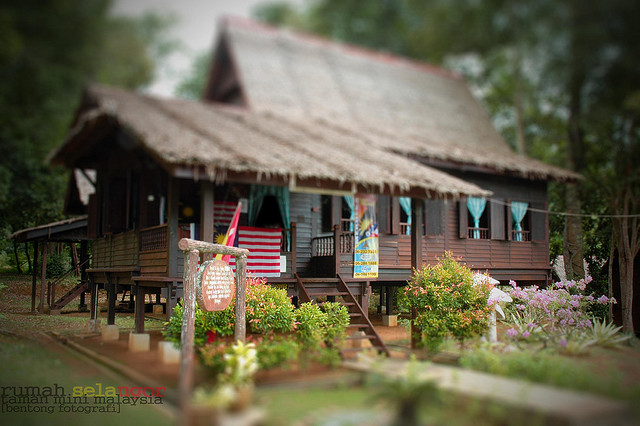 Photo credit: [bentong] / Foter / CC BY-NC
This is where you can walk around the impressive replicas of traditional Malaysian homes from all 13 states and ASEAN homesas well as homes from ASEAN. Each life-sized house contains furnishings, fixtures and works of art depicting the culture of each state or country, as well as life-sized wax statues of men and women in traditional clothing. Cultural shows are held during the weekends.
6. See Dutch Square and Christ Church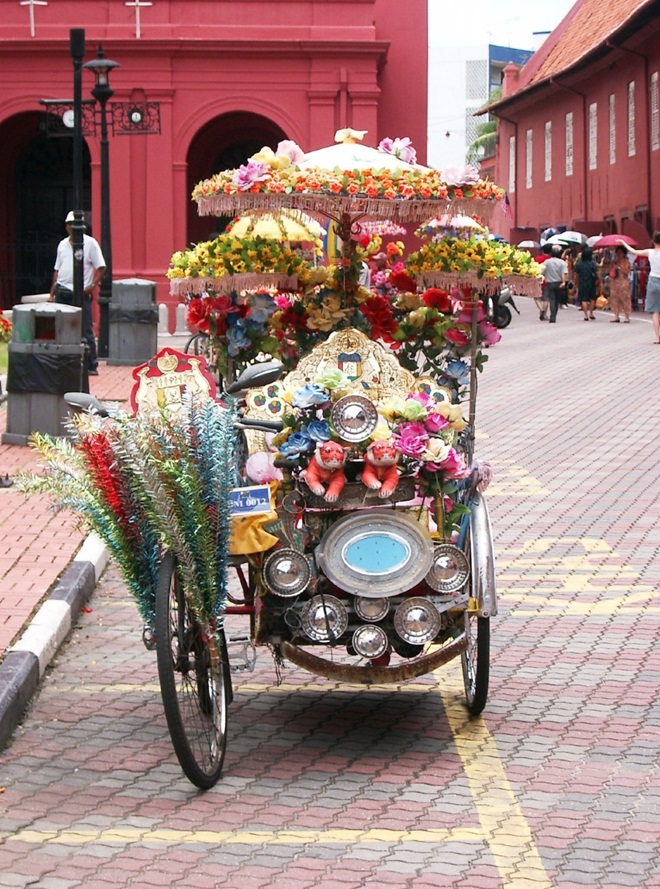 Photo credit: Dave Lonsdale / Foter / Creative Commons Attribution 2.0 Generic (CC BY 2.0)
The small church was built by the Dutch in 1973 and makes for a great photo-op! The Tan Beng Swee Clock tower is a relatively new addition to the square, gifted to Malacca by a wealthy Malacca Straits Chinese businessman. Around the square's Queen Victoria Fountain, you will find a cluster of brightly colored, touristy rick-shaws blasting cheery music if you fancy an animated trip around town.
7. Visit Bukit Cina (Chinese Hill)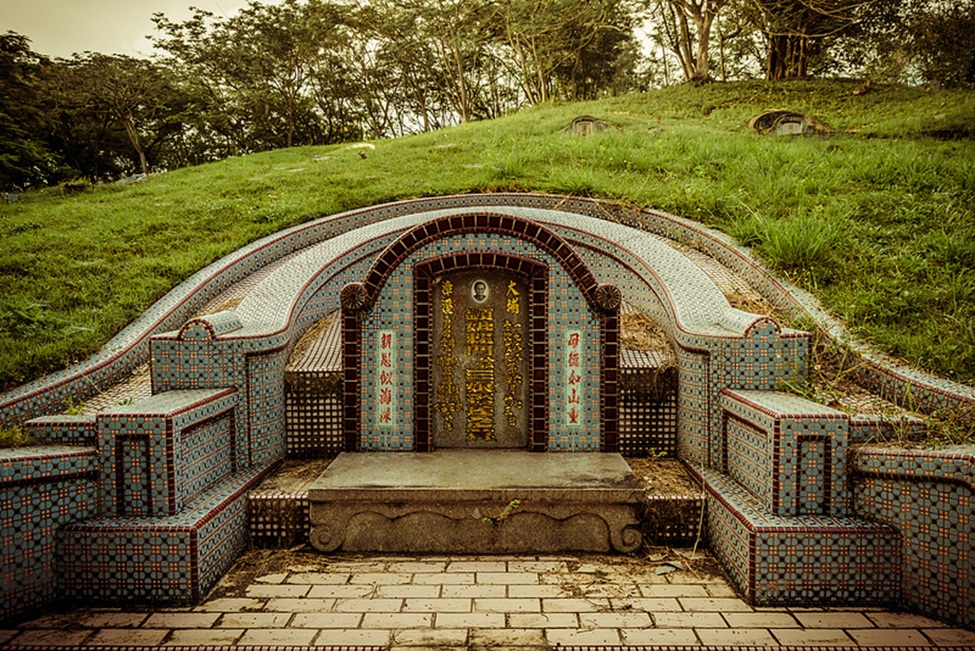 Photo credit: Alexander Synaptic / Foter / Creative Commons Attribution-ShareAlike 2.0 Generic (CC BY-SA 2.0)
Bukit Cina is a cemetery located on a serene hillside of Maelacca, with more than 12,500 graves, including 20 Muslim tombs. At the foot of the hills lie the beautiful 'Seven Wells', also known as the 'Dragon's Wells', of Admiral Cheng Ho and the Sam Poh Teng Temple.
8. Check out St. Paul's Church Ruins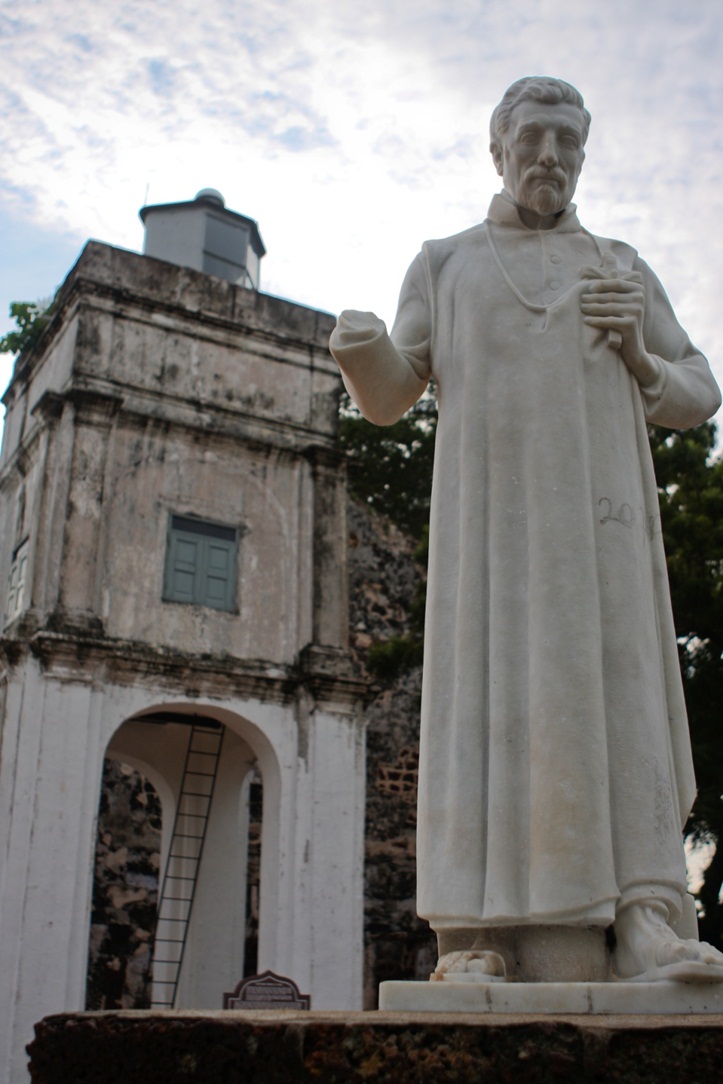 Photo credit: beggs / Foter / Creative Commons Attribution 2.0 Generic (CC BY 2.0)
At the summit of St. Paul's Hills, formerly called Mary's Hill stand the beautiful and breezy roofless ruins of St. Paul's Church. Built on the site of the last Malaccan sultan's palace, the church was commissioned by Portuguese captain Duarte Coelho to show his gratitude to the Virgin Mary who saved his life during a storm at sea.
9. Eat Satay Celup and Chicken Rice Balls and Ice-Cold Cendol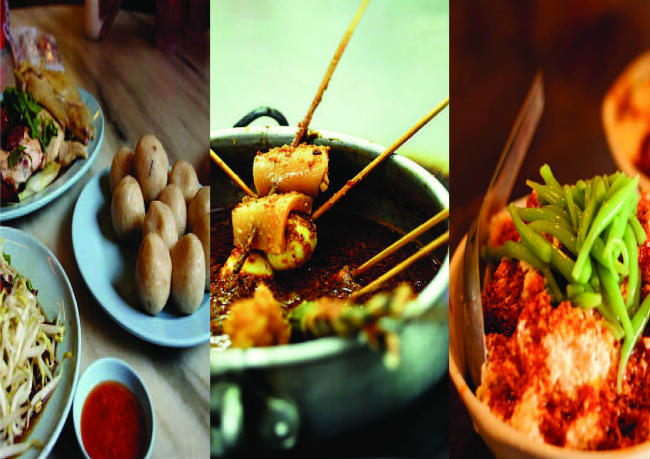 Photo credit: Diff Lim, Flickr / ~Nisa, Flickr / LCYEE, Flickr

A visit to Malacca will never be complete until you take a taste of the popular satay celup, chicken rice ball and cendol.At a satay celup restaurant,choose from over 80 types of seafood and vegetables on skewers to dunk into a boiling pot of satay gravy.  Malacca is the origin of the golf ball sized chicken flavoured riceballs, best taken with pounded chilli sauce.The refreshing ice-cold cendol is a simple dessert that combines shaved ice, green colour pieces of cendol, red bean, coconut milk and gula Melaka (palm sugar).
See Also: 8 Famous Dishes in Malaysia and Where to Find Them
10. Visit A'Famosa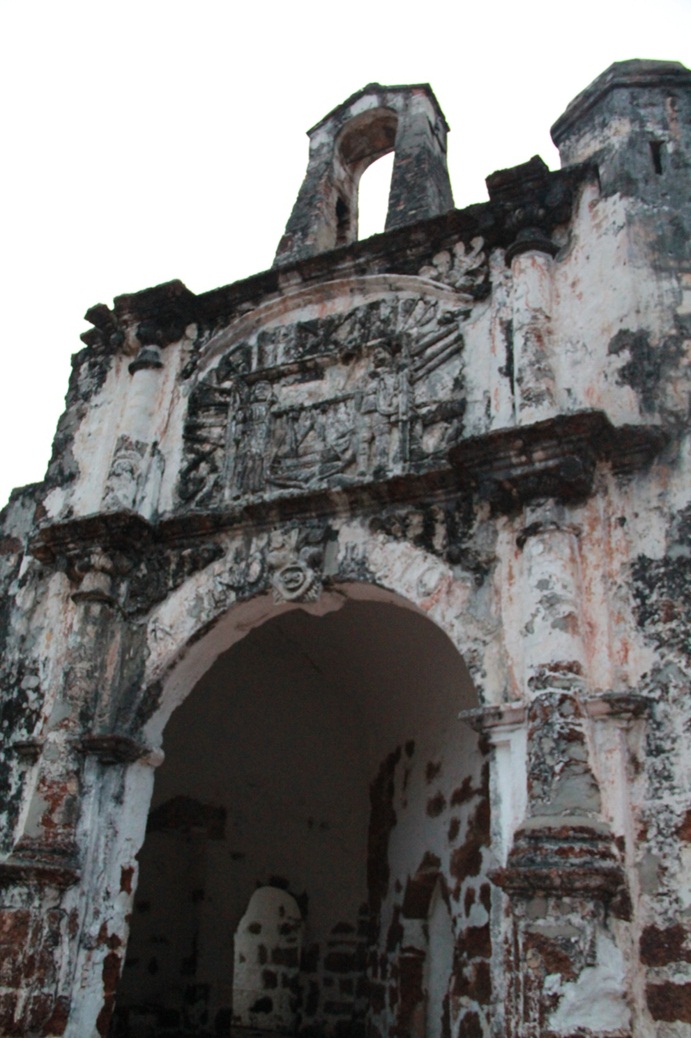 Photo credit: Sham Hardy / Foter / Creative Commons Attribution-ShareAlike 2.0 Generic (CC BY-SA 2.0)
This is a Portuguese fortress that is the oldest surviving European architectural remains in Asia. Built in 1511, the settlement used to spread along the whole hillside, but now only a lone and crumbling white-washed gatehouse, Porta de Santiago, remains.
11. Get Cultured at This Palace Built Without Nails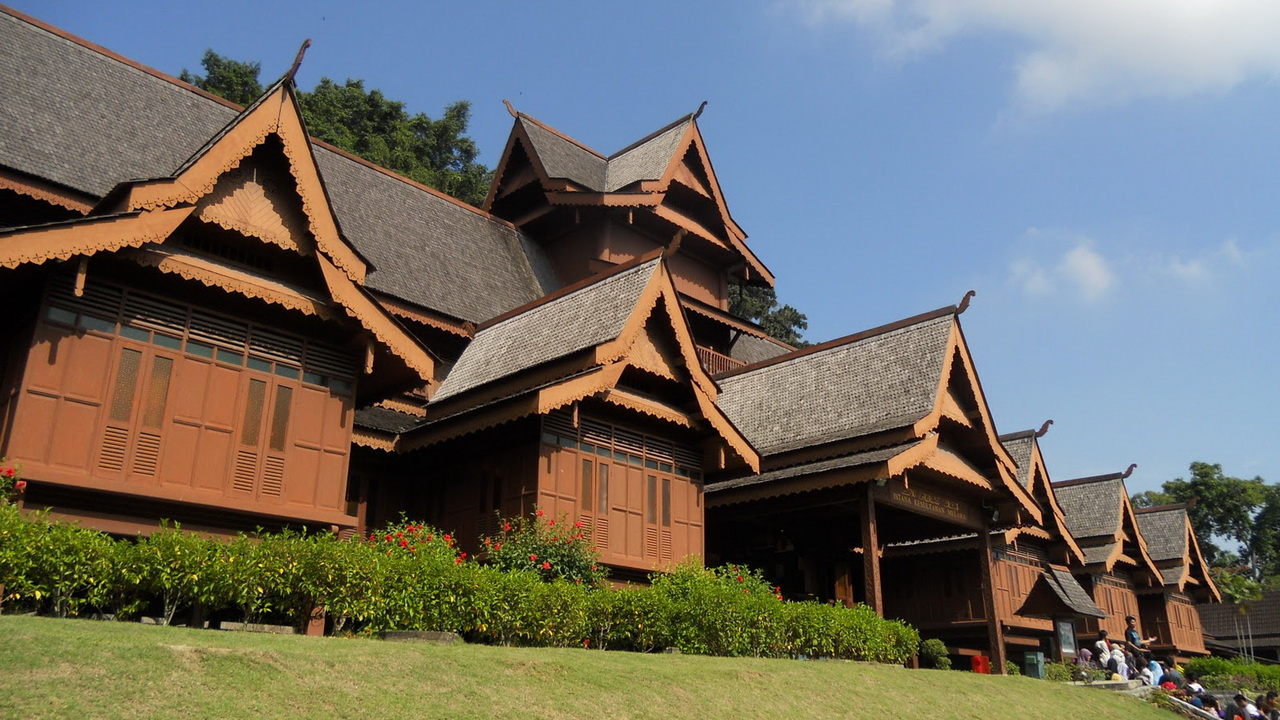 Photo credit: UTEM Library
This three-storey museum is a wooden replica of Sultan Mansur Shah's 15th-century palace at the base of St.Paul's Hill. Constructed using traditional techniques and materials, this palace was built entirely without nails and is supported with carved, wooden pillars. Go into the eight chambers to see a variety of weaponry, decorative arts, traditional costumes, brassware, jewellery and more.
12. Get a Panoramic View of Malacca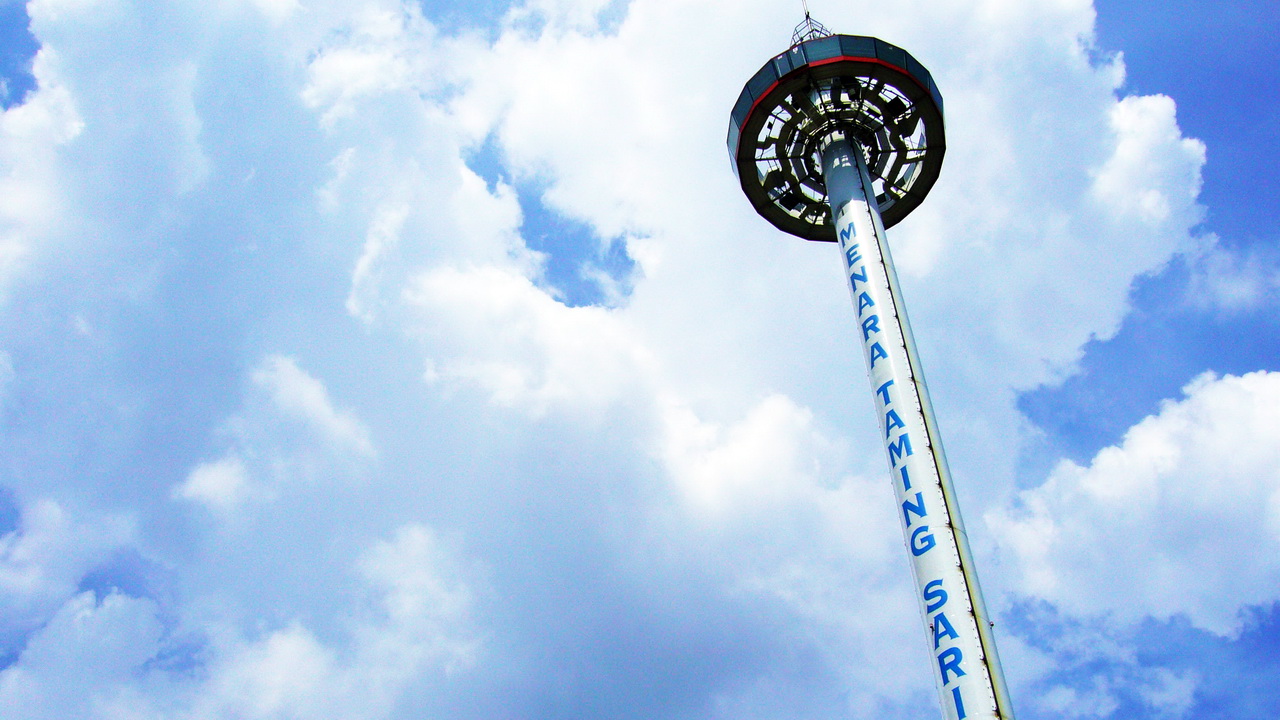 Photo credit: UTEM Library
Take a 7 minute ride up the 110-metre Menara Taming Sari Melaka for spectacular and panoramic 360 degree views of the UNESCO World Heritage City and spot the city's interesting sites. The one and only gyro tower in the country's structure design follows the shape of the Keris, a traditional Malay weapon.
13. See Malacca's Backstreets on the River Cruise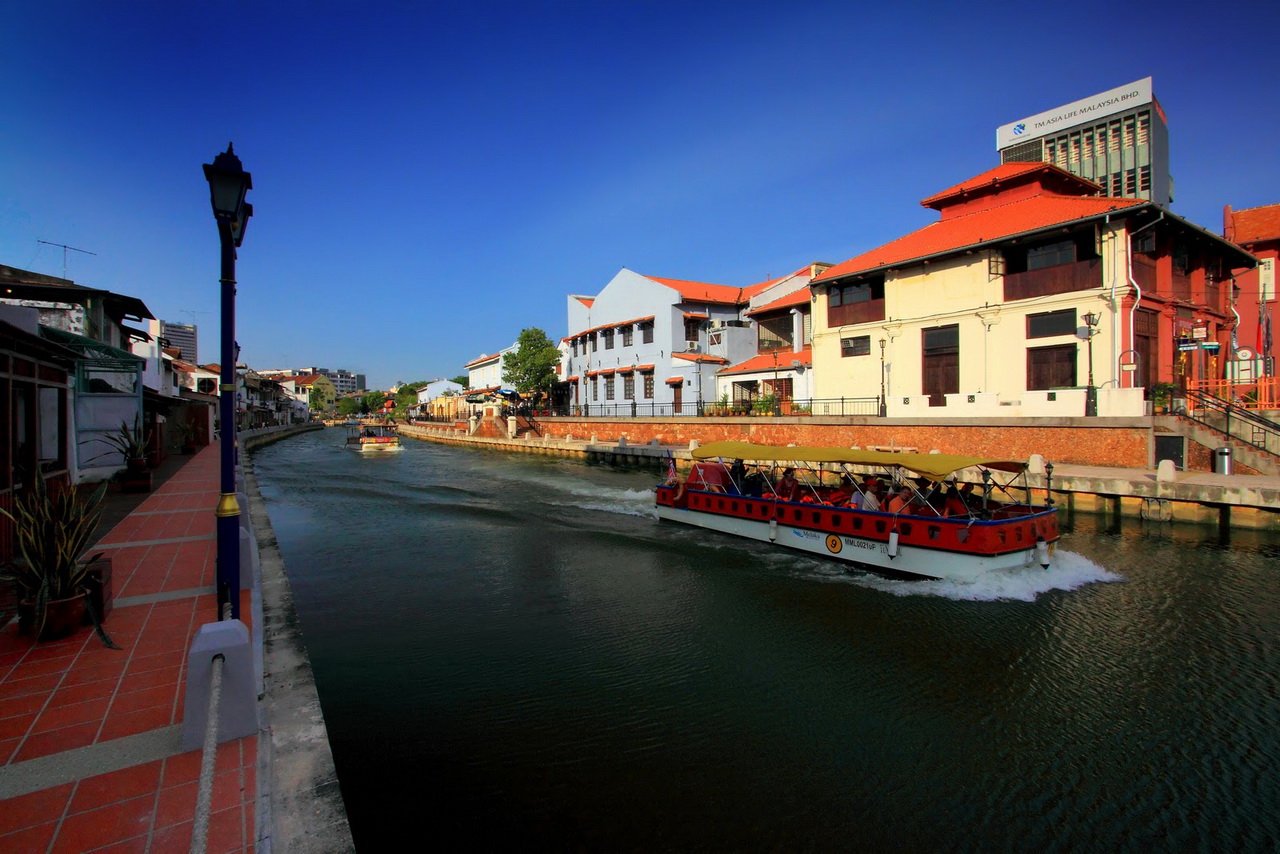 Photo credit: UTEM Library
The 45-minute cruise is a great way to see the sights of Malacca at a leisurely pace, in comfort and without breaking the bank. Cruising along the Melaka River, the main artery of trade for the city in its heyday, one will see some buildings from that era standing majestically by the river that is also lined by kampungs and modern day city buildings.
14. Watch the Sunset Before Dinner at the Portuguese Square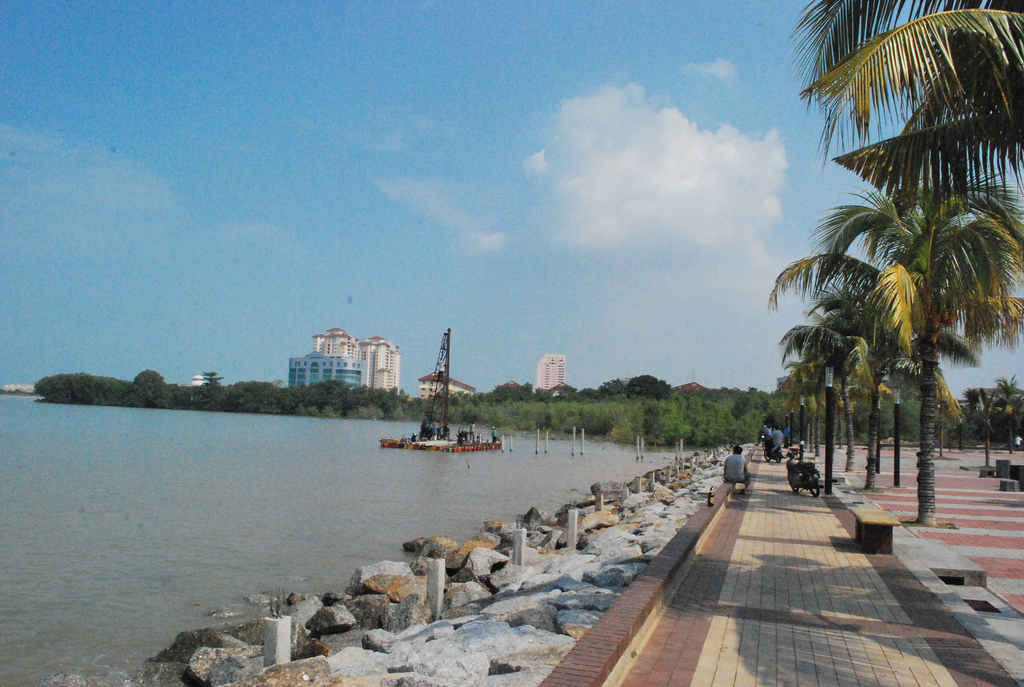 Photo credit: Tian Yoke, Flickr
The Portuguese Settlement is a Kristang (Portuguese-Eurasians) community about five kilometres from Malacca City. At its heart is the Portuguese Square which comprises of a courtyard with a number of seafood restaurants, a couple of bars and a small museum. Cultural shows are staged during the weekend evenings and every year on 29th June, the Feast of Saint Pedro is celebrated with dancing, music and banquets.
Homepage Highlight Photo credit: phalinn / Foter / CC BY
Read more:
---
"ExpatGo welcomes and encourages comments, input, and divergent opinions. However, we kindly request that you use suitable language in your comments, and refrain from any sort of personal attack, hate speech, or disparaging rhetoric. Comments not in line with this are subject to removal from the site. "
Comments