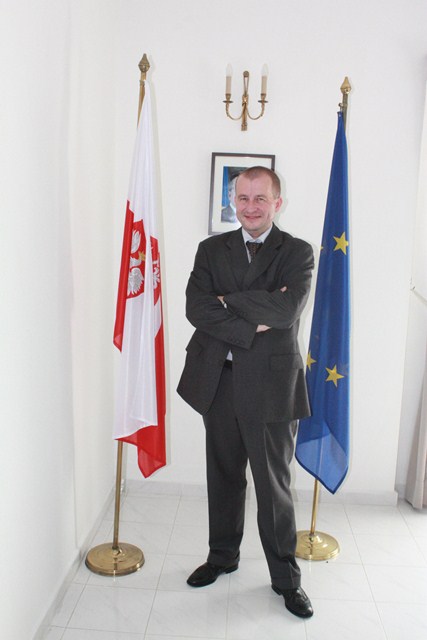 Poland may not seem like it would have a close partnership with Malaysia, but that's the exact myth that the Polish ambassador set out to thwart when he was first posted here four years ago. "We have a lot more in common than you would think," says His Excellency, Adam W.Jelonek. "Despite the distance between us, we've managed to forge quite strong ties, something that I very much appreciate."
Perhaps his close affiliation with the region has helped him with the cause. Originally a native of Krakow, Jelonek has always had an interest in Asia and became somewhat of an honorary citizen after first venturing to China in the late '80s, before returning to work in Cambodia and Malaysia. "I'm actually an academic by profession," he explains. "My interest is in the politics and sociology of Southeast Asia, so I was lucky enough to have work take me to this part of the world."
Having first landed in Beijing in 1988 as a medical student, it wasn't long before Jelonek decided the life of a doctor wasn't for him. "You can imagine how pleased my father was when I returned to Poland and said I was going to study political science," he says, laughing at the memory of his medical doctor father's reaction. After graduating from the Faculty of Journalism and Political Science from the University of Warsaw, Jelonek made his way to the United States to undergo his MBA at the University of Illinois. With that under his belt, he set off to Cambodia on a scholarship, and thus began his love affair with Asia. "I spent one year working for the United Nations Development Program, and for the Documentation Centre of S21 (Tuol Sleng Prison), otherwise known as the Asian Auschwitz," he recalls. "From the moment I set foot in the country, I was hooked. I kept returning to discover more and eventually made my way to other countries in the area."
Jelonek's travels and experiences through Thailand, Malaysia, Singapore, and Indonesia (to name a few) made him somewhat of an expert on the region so it didn't come as a huge surprise when he was nominated to be Poland's representative here. "I specialised in the political anthropology of Asia and the social dynamics of Southeast Asia, and wrote several books about the region," he states. "I never thought I'd be an ambassador, but the opportunity came up due to the work I was involved in, and I wouldn't have it any other way."
Besides being the ambassador to Malaysia, Jelonek is also Poland's representative to Brunei and the Philippines. "There aren't a huge number of Poles living and working here, but there are many more that travel extensively in this part of the world," he explains. "In fact, I'm always running into my former students at some point or another. Just the other day I was jogging through Lake Gardens and heard someone call out my name. He turned out to be an ex-student of mine!"
Jelonek's affable nature has clearly played a pivotal role in the successful relations between his home nation and Malaysia. "We get a lot of palm oil from you, but I don't think Malaysians are aware that they consume a lot of Polish products," he laughs. "For example, with furniture from IKEA, even though the company is registered in Denmark, the majority of the factories that produce the goods are located in Poland. So if you're about to assemble a desk or a cabinet and you open up the instruction booklet, you'll see a Polish paragraph in there!"
Despite Malaysia producing its fair share of electronic goods, Jelonek is quick to point out a similar industry that Poland has managed to conquer. "We are the number one producer of video and LCD screens in the world!" he exclaims. "It's mostly through companies from Japan or Korea, but you can be sure that if you're buying one of their TV screens, it's made in Poland."
The links between Poland and Malaysia go even deeper, with Jelonek employing his academic background research to explain the ties. "As part of my fieldwork here, we conducted social experiments and found out that the values system in Eastern Europe and Asia is similar," he states.
"So for me, moving to Malaysia was no big deal as our countries operate in very similar ways."
In fact, Jelonek has enjoyed his four-year tenure here so much, he's wanting to come back for more. "I finish up as ambassador soon but I hope to be back – this time as a Malaysian under the MM2H programme," he says. "This is a beautiful country, with lots of opportunities and warm people. My heart really does belong here."
Read more:
What are your thoughts on this article? Let us know by commenting below. No registration needed.
Source: The Expat Magazine September 2014
---
"ExpatGo welcomes and encourages comments, input, and divergent opinions. However, we kindly request that you use suitable language in your comments, and refrain from any sort of personal attack, hate speech, or disparaging rhetoric. Comments not in line with this are subject to removal from the site. "
Comments