1. Minuet #1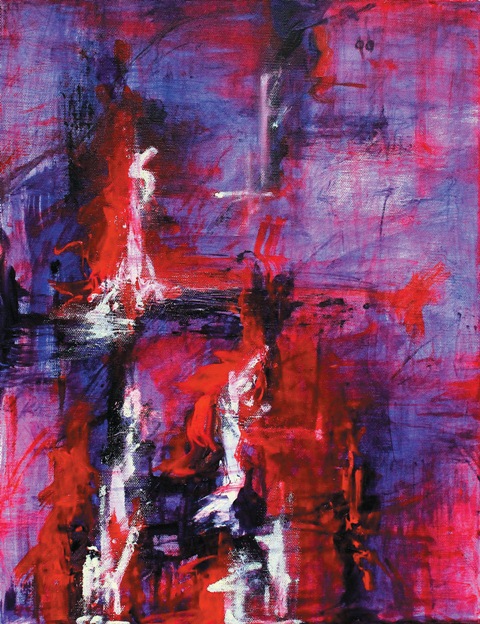 2. Minuet #2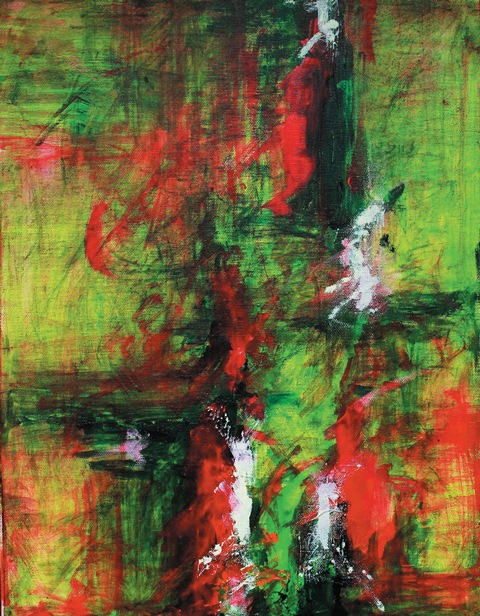 3. Scherzo #1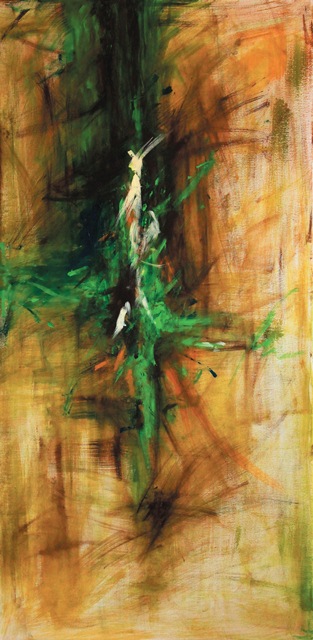 4. Chain Reaction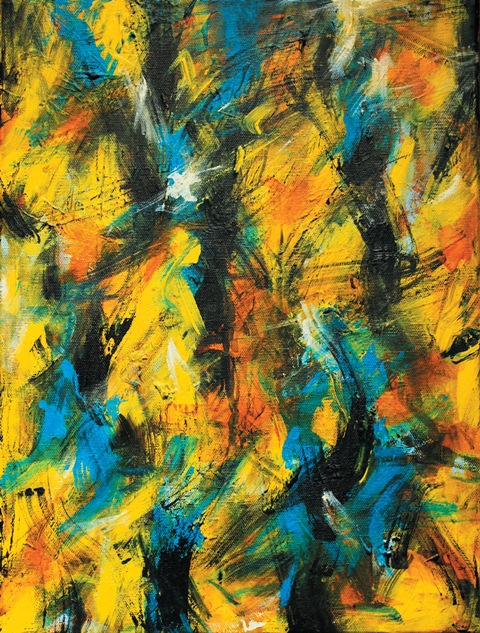 5. Spillage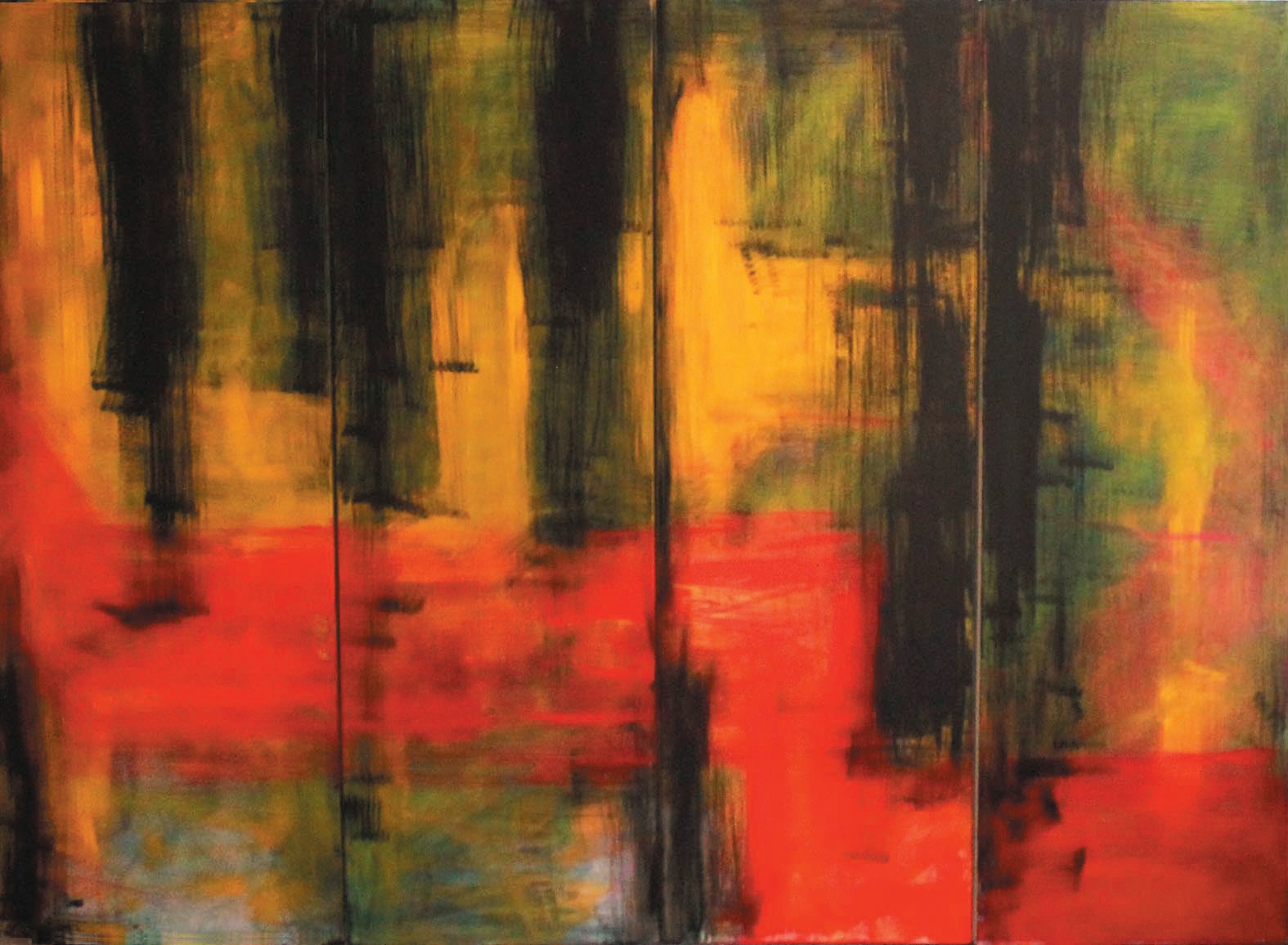 6. Yellow Connection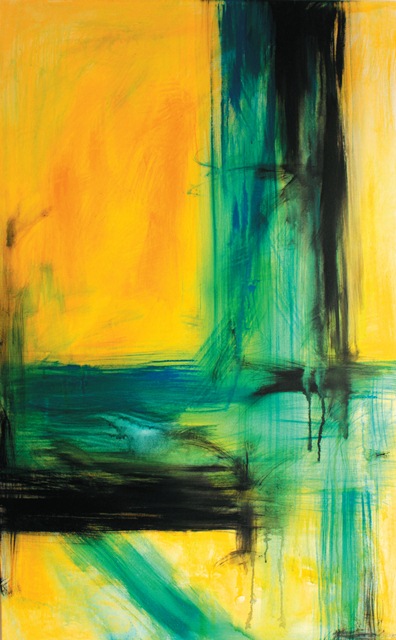 7. Scaffold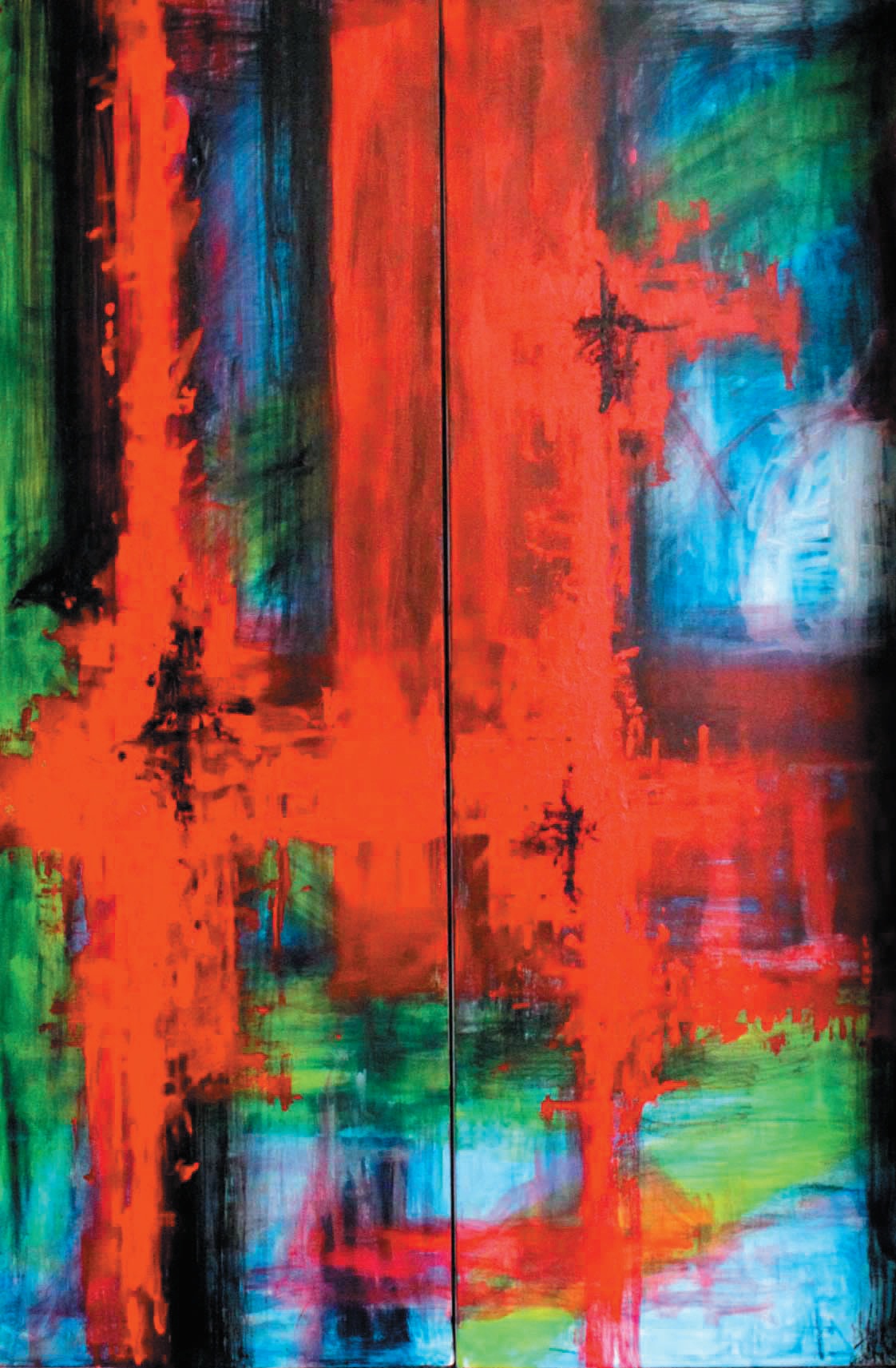 About the Artist
We don't often profile artists who are self-described abstract painters, mostly because few of their works are of superior enough quality to sufficiently qualify as an abstract work, nor do we find many readers who truly understand or appreciate the concept of abstract art. However, I was recently introduced to Tan Shen Ru, or Shen. Looking at some of the images of her recent solo exhibition, "Colours in Motion", it was clear that she is a genuinely talented abstract artist. The images showed paintings replete with bottomless depths of bright colours all seeming to be bursting off the canvas.
I sat down with a contagiously vivacious and clearly passionate Shen for a wide-ranging discussion on her art, her philosophies and her unusual big picture view of a new form of artistic expression, called Abstract Expressionist Art which she finds "therapeutic".
"I paint 'in the moment' and my works are experiential. Before, I used to paint to escape from situations, people, stress, problems. Painting was my get-away from the hustle and bustle of daily life, but today I am almost completely changed as an artist and I paint to escape from myself. I want to lose the self and to mentally escape from the rigours of everyday stressful problems," Shen earnestly explained to me. "Every artist is unique, and I realize I am not your typical Malaysian artist, so I want to try to carefully explain to your readers perhaps what some of the differences are between my visions and techniques and those of most other artists."
I asked her why she chose to paint in this manner and the message she would like to convey to the viewer. Shen replies, "I choose to paint in this manner, experiential, and 'in the moment' because I continually ask myself, 'what does art do for me?' as opposed to 'what is art?'"
She goes on to explain, "With this question uppermost in my mind, painting helps me investigate myself and what might be happening in my inner depths, in knowing what I might be seeking to soothe or redeem as it were. There isn't a specific message to be conveyed actually, but rather providing a sensory experience; that of feeling and an intuitive response from the viewer."
I asked her to elaborate on the process she goes through to produce her vivid paintings: "The process is to allow for my subconscious mind to override the conscious mind. I view my subconscious mind as a large storage place, if you will, and the collection of experiences found in it hopefully gets channelled onto the canvas. In this instance, the subject would therefore be a fusion of my life experiences from the past, present, or both. This is when I try to let my hand take charge, with the impulsive act of colour and markmaking. This often results in something representational which eventually comes into view."
She continues, "Sources of inspiration are plentiful – everyday experiences, my work, my travels, works of other artists, and the many expressionist grandmasters by whom I have been deeply influenced. I feel what defines my artwork and makes it unique is its form, shape, texture, colours, lines, and space – elements of the visual world are all factors to the exercises I produce."
I asked Shen what is it that she ultimately wishes to achieve as an artist. "A peaceful and well-balanced state of mind is my goal. Some form of transparency and a natural flow of energy between my subconscious-self and the canvas, rather than anything forced. As T.S. Eliot put it, 'The role of art is not to express the personality but to overcome it.' This is what I am hoping to achieve as an artist through my painting."
Finally, I asked her why she prefers to paint in abstract form. "Abstract painting allows for freedom of expression. For me, this freedom of expression is what I look forward to most, each time I paint. I also grew up being exposed to works by abstract expressionist painters like Mark Rothko, Jackson Pollock, Franz Kline, Helen Frankenthaler, Joan Miro, William de Kooning, and Robert Motherwell, because my father was an art teacher and we had numerous prints and art books in our home. My uncle is also an abstract artist and we had a few of his works hanging on the walls at home when I was growing up."
Tan Shen Ru was born in Penang and went to Graceland University in the USA, graduating with a BA in Art and a minor in Music.
If you would like further information on Shen and her paintings on this page, please contact us. Shen has put deeply discounted prices on each so as to show her appreciation to the expat community for being willing to try and understand her different modes of artistic philosophies.
Read more:
What are your thoughts on this article? Let us know by commenting below. No registration needed.
Source: The Expat Magazine November 2014
---
"ExpatGo welcomes and encourages comments, input, and divergent opinions. However, we kindly request that you use suitable language in your comments, and refrain from any sort of personal attack, hate speech, or disparaging rhetoric. Comments not in line with this are subject to removal from the site. "
Comments