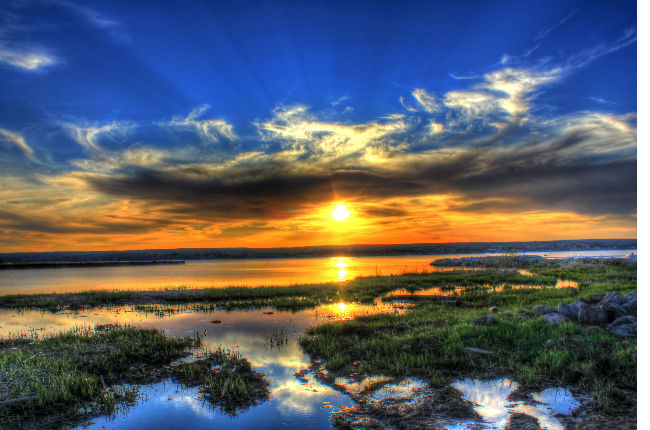 We start another year and no doubt all have expectations of some kind that we hope will be fulfilled in the coming months. Some of us may even have made New Year resolutions, although like many of my friends, I stopped making them after realizing that they rarely lasted to the end of January. I find it's best to make plans when you're in the right frame of mind as then you will have the right motivation, which will significantly increase your chances of fulfilling those plans.
Most of my resolutions related to exercising more frequently. After I stopped playing squash on a regular basis, I decided the gym was the best place for exercise. Indeed it was an excellent place, but my ability to get there regularly was the problem. It is only in recent years, as my age advances, that the compelling reality of the benefits of regular exercise encourage me to make a sustained effort to work out several times a week. There are many expats who belong to exercise groups and I would like to remind them we are happy to give these groups free publicity if they want to raise awareness of their activities.
The worst plans are often those made without enough thought. The one I have witnessed the most frequently is people leaving a job before they have another lined up. In several cases, colleagues or friends of mine have resigned from well-paid jobs, confident they would soon find a more enjoyable, better paying job only to realize later that it was the wrong decision. In fact finding the perfect job is, for most people, a pipe dream. My advice is to be very cautious about thinking you are being underappreciated, underpaid, or that your skills are not being properly utilised. By all means discuss these issues with your manager, but do not let it cause you to jump ship without careful thought. The belief that the grass is greener on the other side is usually a myth.
Of course the younger you are, the better the chances of finding another job which will meet your expectations, but this probability declines once you get much past 35. Despite many people staying active well into their 70s and 80s it seems increasingly true that multinationals still put great emphasis on age. They want young well qualified people and only rarely look to employ people past 50. The exceptions are the few people who have risen very high in their organisation and of course the various billionaires in their 70s and 80s who happily keep on working.
When I left American Express to start my own business, I had to accept a much lower income and zero benefits, but I was able to chart my own course and, most importantly, I did not have to answer to anyone. I also didn't have to worry about mandatory retirement. Of course there is no such thing as complete freedom, even when you own the business, because there are plenty of people who make demands of you or have expectations which need to be met.
We are seeing an increasing number of expats here who have decided not to leave when their assignment with a multinational ends, while yet others have come here specifically to find a job. Most of these people now work on purely local terms without the traditional expat benefit packages. For the most part, these expats have taken considerably smaller compensation packages in return for the lifestyle they enjoy in Malaysia.
Marybeth Ramey is one such expat who loved Malaysia and has worked for us for the last 14 years. During that period, she made a strong contribution to the company, the last several years doing so while fighting a variety of medical issues relating to a debilitating back problem. Sadly, those medical issues became worse over the last year, to the point where she was sometimes struggling to perform her work duties. In November, she resigned from the company and has made the decision to return to the States for further medical treatment. We thank her for her past contribution and wish her the very best for the future.
Let me take this opportunity to wish all of you a very happy and successful 2015.
Read more:
What are your thoughts on this article? Let us know by commenting below. No registration needed.
Source: The Expat Magazine January 2015
---
"ExpatGo welcomes and encourages comments, input, and divergent opinions. However, we kindly request that you use suitable language in your comments, and refrain from any sort of personal attack, hate speech, or disparaging rhetoric. Comments not in line with this are subject to removal from the site. "
Comments