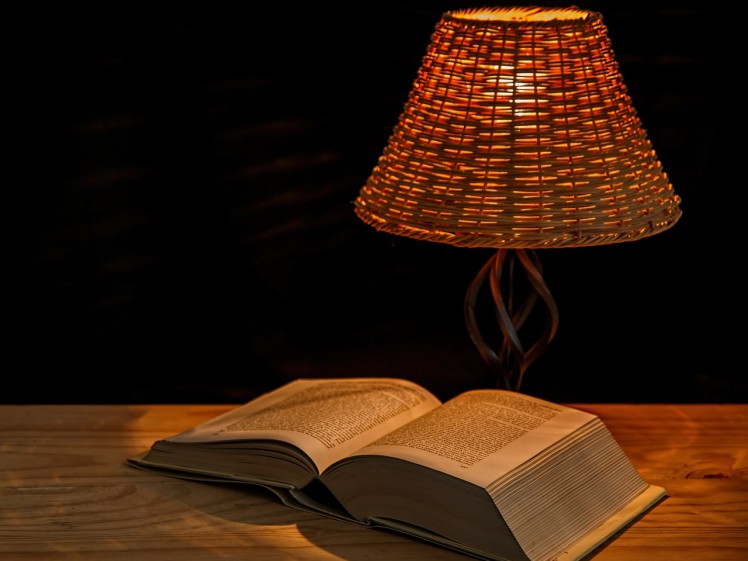 Check out these three books in your local bookstores for an interesting read.
1. Iversen: Architect of Ipoh and Modern Malaya by Ruth Iversen Rollitt
Born in Copenhagen at the turn of the twentieth century, Danish architect Berthel Michael Iversen (1906–76) grew to become one of the most important names in architecture in Malaya. Although known in his earlier years for his Art Deco-styled buildings, it was his later modernist aesthetic that gave him his international reputation as one of the fathers of modern architecture in Malaya. His eloquently designed buildings inspired generations of architects to follow in his footsteps and helped to usher in an era of International Style architecture in Kuala Lumpur and other Southeast Asian cities.
Iversen's career began in Ipoh in 1928, where he moved while working for Singapore's leading architectural firm Keys & Dowdeswell. Here, he designed some of the city's most iconic buildings including the Ipoh Swimming Club, the Ipoh Turf Club, Jubilee Park, and several cinemas. As his firm Iversen, Van Sitteren and Partners branched out from Ipoh to the cities of Penang, Kuala Lumpur and Singapore, his oeuvre grew to include more and more landmark buildings, including Penang's Chinese Swimming Club and Kuala Lumpur's Loke Yew Building and no fewer than 38 cinemas. Iversen designed the Federal House in Kuala Lumpur in 1954 after winning a $5,000 prize for his design. As Iversen's popularity grew, his expertise became highly sought after by affluent individuals – 'Iversen homes' outfitted with Scandanavian-style furniture came to be viewed as a symbol of status and wealth.
B.M. Iversen died of cancer 1976, but his legacy remains in the buildings he designed and in the minds of the many architects he inspired. To preserve this legacy for future generations and to ensure his rightful place in Malayan architectural history, his daughter Ruth Iversen Rollitt has written his biography. By utilizing primary resources which will surely be of great interest to any history buff, including Iversen's letters to his mother back in Denmark during his early years in Malaya, pages of material he gave to his wife for a book he called "The Unfi nished", and his wife's memoirs, Ruth gives readers a unique insight into her father's life, times and work.
2. Gayatri Rajapatni by Earl Drake
The Majapahit Kingdom of Java was once one of the most powerful empires in all of Southeast Asia. After defeating both the mighty warriors of Kublai Khan of Mongolia in battle as well as the neighbouring kingdom of Kediri in one fell swoop in 1293, the small city grew larger and larger under wise leadership until its borders incorporated all of Java, Bali, portions of Borneo, and even portions of the Malayan peninsula. Indeed, the Majapahit Empire is often said to have set the precedent for the borders of modern-day Indonesia.
Ostensibly, it was the Kings of Majapahit who could take credit for their kingdoms' unprecedented growth and status in the region. Many of their reputations stand firm as being leaders who advocated for growth through peaceful talks rather than through war. But Majapahit's preeminent ruler was not a king but a commoner, who rose through his own wit and ambition to become the nation's most powerful Prime Minister. It was Gajah Mada who brought much of the archipelago under Majapahit's reign, including Bali. But how could a commoner be so widely praised when it was the kings who were worshipped as gods? Might there have been someone working with Gajah Mada, guiding his every move towards greatness?
The Indonesian epic poem, Nagarakrtagama, which is one of the only known historical accounts of the Majapahit empire states "It was the disposition of the great Gayatri Rajapatni that these should be the great leaders of the world, distinguished from others… it was she who made them rulers and watched over all their affairs". Was it possible that Gayatri, the first Queen of Majapahit, and later its Queen Mother, was the woman behind Gajah Mada's great reputation?
Author Earl Drake posits just that in Areca's first work of historical fiction. Drake weaves a wealth of historical information into a gripping narrative of Gayatri, offering readers a chance to learn more about this little-known kingdom. Throughout his fascinating tale, he explains Java's early religious beliefs, its myths and fairy tales, and its fantastic cultural legacies, including puppet plays, traditional dances and architecture. The book is both an entertaining read and a great introduction to early Java.
3. Redoubtable Reformer: The life and times of Cheah Cheang Lim by Francis Cooray Khoo Salma Nasution
In the early 1820s, when Penang fl ourished as a British trading post, immigrants from India, China and elsewhere immigrated to the island to take advantage of its many opportunities. Cheah Teah, a native of the Hokkien village of Chooi Thau, China, was one of these migrants. After saving some money, he bought a junk boat and sailed between his homeland and Penang. Slowly he became more and more successful as a trader in pepper, rattan, and other goods. Impressed by his success, his relatives from Chooi Thau followed in chain migration from China to Penang. Upon moving to Penang, this early Cheah diaspora joined what is now one of the most well-known clan associations in Penang: the Cheah Kongsi.
In 1934 a journalist named Francis Cooray wrote a biography of one of Cheah Teah's descendants: Mr Cheah Cheang Lim. Within the biography, Cooray explores the history of Cheah's great lineage, as well as the impressive story of Cheah Cheang Lim himself. Like his ancestors before him, Cheah made a name for himself through his admirable work ethic, and became a notable figured in Penang society. His experiences provide an interesting insight into the era of 'British Malaya', when the country was rich with tin and rubber and struggling to find its identity as a nation. Cooray documents Cheah's success as a tin miner, his great influence in important Chinese reforms of his day – including his participation in making opium and gambling illegal in the Chinese community – and his strong ties to the Cheah clan and its Kongsi. Indeed, it was Cheah Cheang Lim who revised and modernized the Rules and Regulations of the Kongsi.
In the latter portion of the book, Khoo Salma Nasution delves deeper into the times of Cheah Cheang Lim, shedding light on the fascinating subject of Straits Chinese identity. As members of a Chinese diaspora living in a British colony, the Straits Chinese had to find a way to reconcile their Chinese heritage with their British subject status. In the process, personalities like Wu Lien-Teh and Lim Boon Keng, as well as Cheah himself, became prominent voices by creating societies, magazines and associations to discuss how best to combine these cultures. Cheah Cheang Lim was acquainted with many of the big names of his day, and Khoo Salma offers readers a rare insight into what they fought for, advocated for and debated, as well as what their lives were like in this time of national growth.
Source: Penang International October 2014-March 2015



" ExpatGo welcomes and encourages comments, input, and divergent opinions. However, we kindly request that you use suitable language in your comments, and refrain from any sort of personal attack, hate speech, or disparaging rhetoric. Comments not in line with this are subject to removal from the site. "



Comments