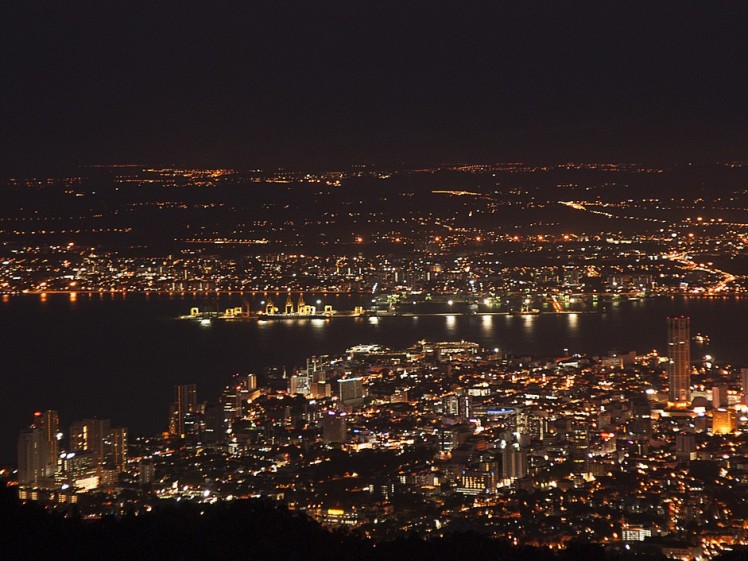 Penang
As travel photojournalist David Bowden shares, Malaysia's Heritage Cities of the Straits of Malacca are filled with interesting glimpses into a fascinating past. Join him for a tour of UNESCO heritage gems George Town and Melaka.
Most of us have consulted books such as places to see before you die, meals to eat before your dentures fail you, wines to drink before your taste buds are numbed, and any other number of topics. In the busy lives we lead, it's easy to make reference to such lists in order to save time. Of course, I have been guided by these lists but when it comes to tourist sites around the globe, the best collation for me is that of UNESCO's World Heritage Sites (www.whc.unesco.org). UNESCO has cornered the market on all the best sites and one click onto their website and the world's best is one's oyster. These sites range from transboundary (across two or more national borders), to cultural (the built world), natural (national parks and natural features) and mixed sites (natural and cultural). To date, there are 1,007 sites around the world and the process to get listed is lengthy, detailed, and normally takes years of preparation by experts writing reports and management plans. Strict controls are put in place once a site is accepted and they can be delisted if the management plan isn't adhered to.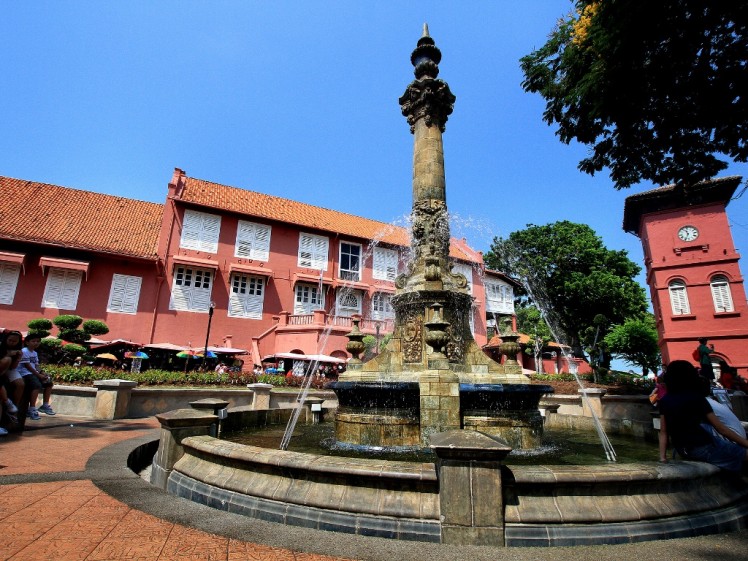 Melaka. Photo Credit: Phalinn Ooi, Flickr
Malaysia has four heritage sites – two natural (Kinabalu Park and Mount Mulu) and two cultural (Melaka plus George Town and Lenggong Valley). The official name for the one site which includes Melaka and George Town is the Historic Cities of the Straits of Malacca. (Confusingly for tourists, Melaka the city is spelt that way, while the waterway is Malacca.)
Melaka and George Town are two of Malaysia's most-visited cities because both of them have historic centres that date back hundreds of years with old buildings lining narrow streets which are mostly stuck in a time warp. UNESCO preservation ensures that the historic façades of these buildings must be retained and contemporary intrusions have to be sympathetic to the historic streets-capes. While there are many similarities between Melaka and George Town, there are also many differences and to develop an informed understanding, you will need to visit both. Historic Melaka has a mix of Chinese and colonial Dutch buildings while in George Town, colonial British and Chinese shop lots dominate.
Street Art and Street Food
Street art by Ernest Zacharevic in George Town, Penang. Photo credit: Nabeel Syed, Flickr
While the island of Penang offers a comprehensive range of tourist attractions, it is George Town's heritage which makes this former spice island so unique. George Town's streets and old buildings offer Asia's best assemblage of pre-war buildings. While protected, creative refurbishments to the interiors have seen a blossoming in recent years of lifestyle cafés, iconic boutique hotels, galleries and retail shops.
There is a wealth of literature and maps for negotiating the maze of streets but George Town is a great place to walk or cycle with bicycle hire shops being only of the liveliest new businesses in town. Old time artisans like wooden sign or stone carvers, goldsmiths and joss-stick makers plus traditional Chinese medicine shops can still be found but increasingly these are being converted into smart cafés and shops. Armenian Street is one of the happening streets offering old houses, shop lots, galleries, temples, clan houses, cafés, boutique hotels and museums.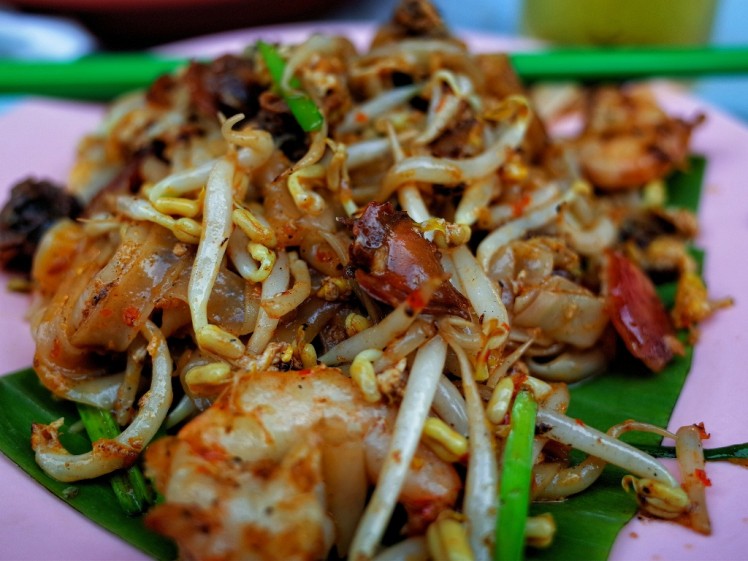 Penang food. Photo credit: Basil Strahm, Flickr
Street art has injected new life into the old streets and building and while some of it is rather conspicuous, it doesn't detract from the heritage values of the old buildings. It is a formula that visitors love with each piece of art attracting hundreds of tourists per day. The authorities love it as every 'selfie' helps promote the island. This didn't happen by accident as a conscious effort was made to liven up the urbanscape. Some of this has been commissioned by the authorities to communicate historic information about the sites while Lithuanian artist Ernest Zacharevic has also done his bit to introduce interactive, mixed media street art.
Speak to any Malaysian and the first thing they will associate with Penang is food. When both the New York Times and Lonely Planet recognised Penang's street food as some of the world's finest, the locals sighed, "Finally!" Street food or hawker food offers a extensive list of very affordable dishes with many of them having the status of 'famous' with the locals who will travel halfway across the island to savour a specific dish. Visitors can choose from Chinese, Malay, Indian, and Nyonya styles but even within these broad categories, there are many variations on the theme – for example, Chinese options range from Cantonese to Hong Kong, Hokkien, and Szechuan, to name but a few.
Portuguese Port, Moorish Mosques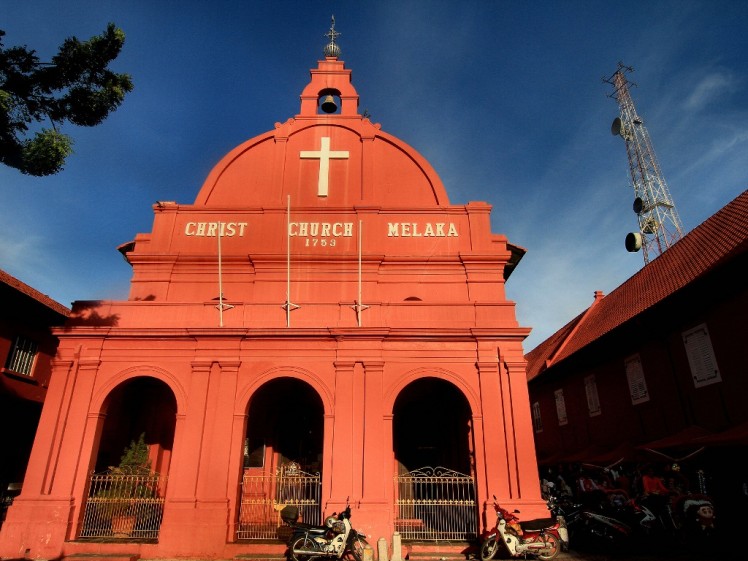 Melaka. Photo Credit: Phalinn Ooi, Flickr
Melaka's history dates back to the 14th century and, in the following centuries the locals were influenced by Chinese merchants, Indian traders, Portuguese mariners, Dutch entrepreneurs and British colonialists. Its strategic location beside the Straits of Malacca and its proximity to sources of spices ensured Melaka became one of Asia's leading trading ports. The best place to begin exploring is the old town centre, near where the Portuguese captured the town several centuries ago. Located on the banks of the Melaka River it's now possible to take a cruise to gain an insight into the lifestyle of the people currently living here and to learn about the past.
The arrival of the Portuguese was the first of many colonial incursions fuelled by Europe's demand for spices which were then worth their weight in gold. Melaka remained under the Portuguese for more than a century and then the Dutch took control. After 150 years the Dutch ceded the port to the British. Each wave of colonialism left its mark and the eclectic architectural styles have resulted in an urban landscape that's uniquely Melaka but, some would argue, perhaps not as authentic as Penang.
Chinese buildings adjacent to Dutch-built churches and close to Moorish-inspired mosques make for a fascinating street-scape. Colonial influences are best reflected in the architecture around Dutch Square. Visitors could well be forgiven for thinking they were in a Dutch village while in the square which includes Christ Church and the Stadthuys. The Dutch Square was inspired by one in the Dutch village of Groot Lindt. The striking red-coloured Christ Church is Malaysia's oldest Protestant Church and one of its most photographed buildings.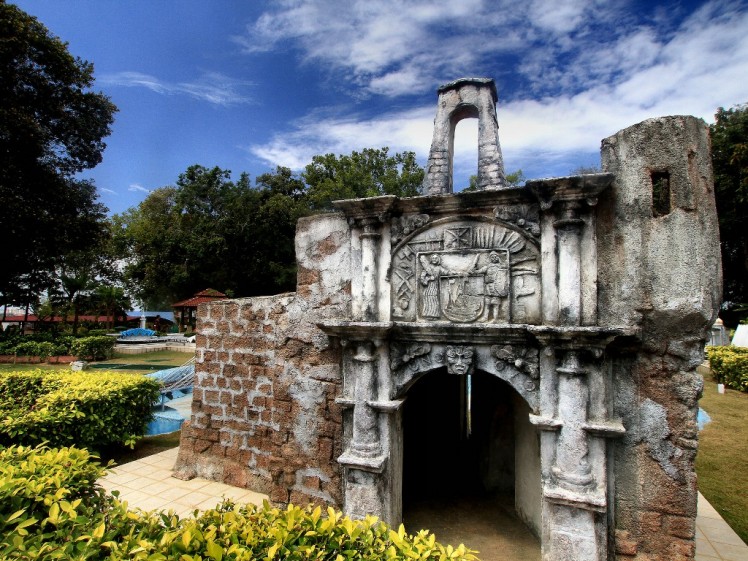 Melaka. Photo credit: Phalinn Ooi, Flickr
Just beside the church is the ruin of the 1512-built St Paul's Church. It's worth climbing the steep stairs to admire the remains of St. Paul's and the coastal views. At the foot of St Paul's Hill is the Porta de Santiago which is all that remains of A'Famosa, once an imposing fortress. In the early 19th century, the British East India Company wanted to demolish the fort but fortunately Sir Stamford Raffles intervened to save the Porta de Santiago gateway.
Just across the Melaka River, the city's historic commercial centre is dominated by ancient two-storey shop lots. Shops such as Abdul's, Jacob Antiques and Malaqa House located along either Jalan Hang Jebat (better known as Jonker Street) or Jalan Tun Cheng Lock, are packed with pieces of Malaysian, Chinese, and colonial antiquity. Jalan Tun Tan Cheng Lock was once known as Melaka's Millionaire's Row and several fine examples of ornate Baba Nyonya-styled houses remain. Nearby, Temple Street has been dubbed the street of harmony as it houses three different religious structures on the one street.
A visit to Malaysia's UNESCO Straits Cities is an effort well worth undertaking. For a fascinating insight into the country's diverse heritage – and some pretty good food on top of the history lesson – George Town and Melaka are unquestionably the places to be.
Source: The Expat Magazine March 2015
---
"ExpatGo welcomes and encourages comments, input, and divergent opinions. However, we kindly request that you use suitable language in your comments, and refrain from any sort of personal attack, hate speech, or disparaging rhetoric. Comments not in line with this are subject to removal from the site. "
Comments