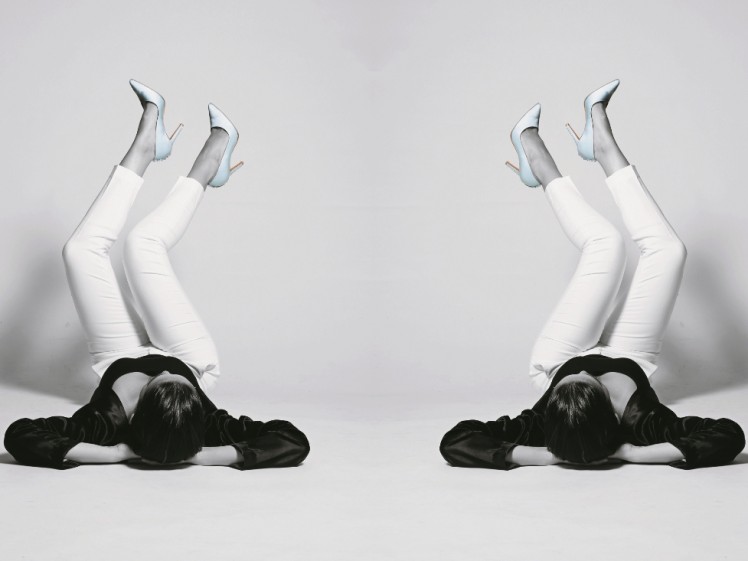 When discussing Malaysian shoe designers, Jimmy Choo naturally comes immediately to mind. While he has since moved on from his namesake label, his tireless work ethic and impeccable design sense are continuing to influence others. Desmond Lim Zhengs talks to Nawal Jes, an up and coming Malaysian shoe designer who has drawn many entrepreneurial references from the venerable shoe design icon.
How It Started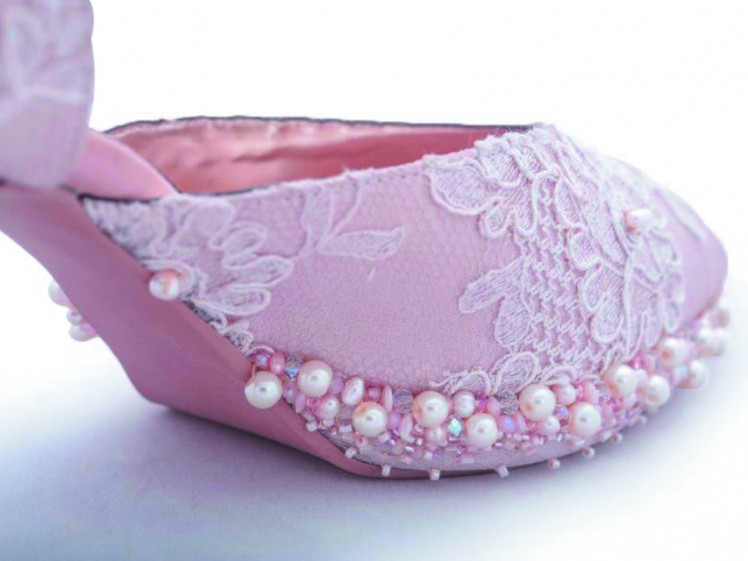 It all started when I was working with Cosry, a Malaysian wedding designer," said Nawal Jes, the founder of her eponymous shoe label NAWAL JES. "One of my jobs was to help with designing and liaising with the shoe factory. And one day, while waiting to pick up a shoe for a client, I had some time to spare and decided to design a shoe for myself. When I received the final product, I experienced a light bulb moment. I knew that this is what I wanted to do for the rest of my life."
She officially launched her brand in March 2011 and has never looked back since. Early on, as with any new venture, challenges abound. "The biggest challenge I would say is selfdoubt. There were moments, usually when things didn't go as planned, I felt that maybe this was not what I should be doing, but the biggest challenge can also be the best motivation. It reminds me of why I started this and where I see my brand going. So with the biggest challenge came the best reminder and that is to never give up on your dreams and goals, to keep on pushing even when you doubt yourself."
The mantra of never giving up and believing in oneself are lessons taken right from Jimmy Choo's playbook, a Malaysian shoe designer who has set the bar high indeed. Unsurprisingly, Jes is keen to emulate the ideals (and success) of this local shoe design hero. And with the support from her family who are her biggest influencers, she has so far managed to conquer all adversities. "Growing up,my parents taught us that we could be anything we wanted and have always been very supportive," she reflected. "So I took the advice to heart, just go for it and with every opportunity that comes your way, grab it because you never know what doors it would be able to lead you to."
Collaboration with an American TV Star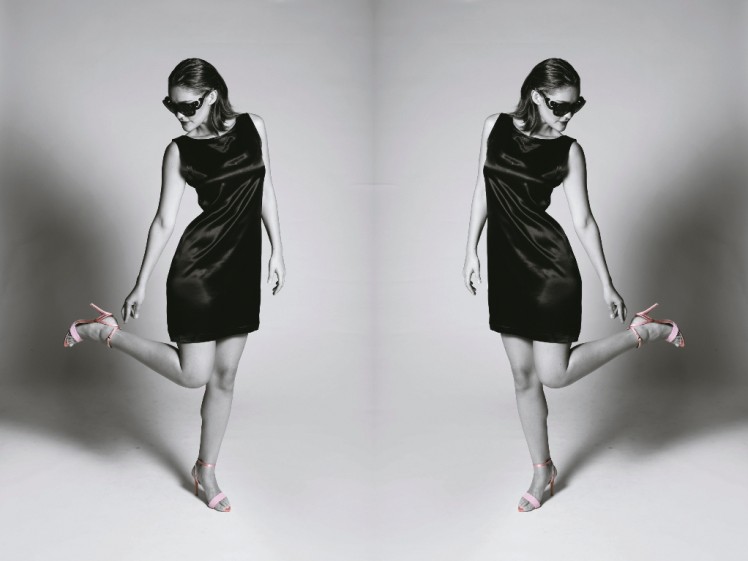 And that go-getter spirit led to a collaboration with American TV star Anna Lynn McCord from the hit TV show 90210 a few years ago was one of the high points of her career. It all came about because of a connection to actor Dominic Purcell, who was shooting in KL for the feature film Vikingdom. Working as a production assistant on set, she seized the opportunity to try to expose her brand to the Hollywood actors. "To be honest, approaching Anna Lynn McCord was a risk that I took," she said. "I did a little research and found out that Dominic Purcell was dating her at that time. So without any confirmation if I would even be able to meet her, I took the risk, hoping I could approach him while we were filming. And as we were shooting, I found out that she would be coming to visit him.
Ah lucky me!" she smiled. "So when she visited Malaysia, I approached her, told her about my brand and wondered if we could design a shoe together and she said yes! I was extremely nervous, but it was worth it."
Jes's Designs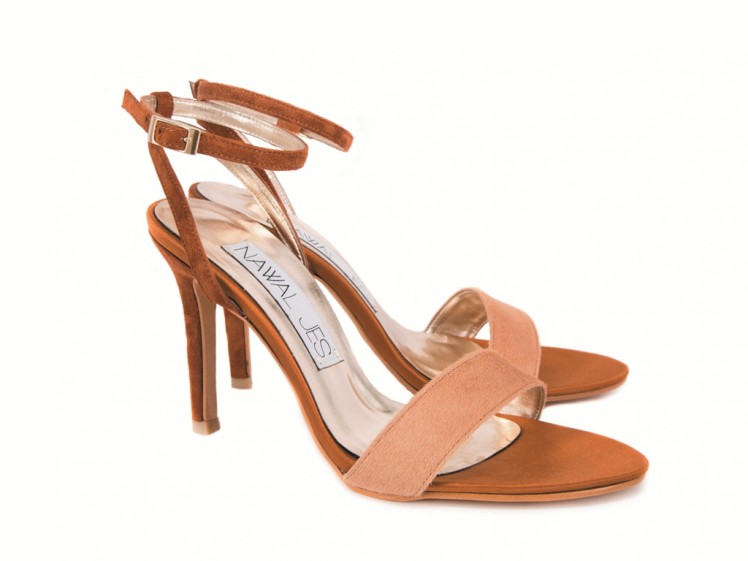 Jes's designs are unburdened by weighty links to the past. Don't expect dramatic flairs or flights of fashion fancy here; a refreshing color palette and sensible use of beadwork is what sets it apart. The bead-embellished back of a heel or the elegant arch of the sole portrays an enduring style eschewing seasonal novelties.
With inspiration from traditional Malay outfits, beading plays a pivotal role in her shoes, which is rather unconventional for footwear. "Well, from the start when I decided that I wanted to be involved with fashion I knew that I want to incorporate beading as a part of my designs," Jes explained. "Growing up, when we would get our Baju Raya tailor-made for us, the beading was always the main focus and it was what I was excited to see. So from early on, I knew that it was something that I must have as part of my design. Figuring out how to bead the shoes was a bit of a challenge, but we made it happen."
Although inspiration came from traditional quarters, her designs have also matured and evolved independently over time. "In the beginning, I think I played it safe. But now, I'm inspired by more things, especially where I am physically and mentally during the design process." Appropriately, her newborn niece inspired her last collection of pretty pastel shoes. "I was helping my sister take care of her at the time I was designing the collection, and I was surrounded by baby pink and baby blue, hence the heavy use of those colors in the collection."
Endurance and Timelessness
In contrast to the commercial landscape of fast fashion, every pair of NAWAL JES shoes is built to last and endure the test of time. Its timelessness resonates in its production. Depending on the beadwork, a pair of shoes can take up to two weeks to produce. Each pair is beaded by hand, sometimes using up to 10,000 beads. Although simpler designs usually take just a few days to complete, it is still considered an eternity by today's shoe production standards.
After a few misfortunes with local shoe factories – disputes over intellectual property and high costs of production among others – Jes is now in preparation for the opening of her own shoe factory. Acknowledging that it is an exciting yet scary moment, she maintains that it is essential for her company to grow. "The main reason is because I do want to start making more comfortable shoes. And the only way at the moment is to own the factory so that I have full control on how it's really being made, as well as to exercise different ways of making the shoes."
Additionally, two bead centers are also in the works: one in KL which would employ women of less fortunate backgrounds and another in an Orang Asli [indigenous people] village. "Well the idea of working with the Orang Asli started when I visited a few of their native villages back in 2010, before I started my shoe brand. I didn't know then what exactly I wanted to do in fashion, whether it was clothing, accessories, or shoes, but I knew that I wanted to help them in any way I can, because I realize that they are a bunch of creative people. So when I started my brand, I made a promise to myself that if I am able to expand my business I would include the Orang Asli, and what better way then have them help with the bead-work." These bead centers will not only provide beadwork for her shoes, it will also create job opportunities for the native, indigenous people nearby, single mothers, or women in need. "Besides, Orang Asli are very creative, especially when it comes to things that are handmade," she added with a laugh.
Although bead-work plays a pivotal role in her collections, she has never designed a fully beaded shoe collection until now. "I usually have designs where it's all leather, but for this collection you would see a mix of material and texture and of course elements of beading in each of the shoe," said Jes. Although her design influences are fluid and ever evolving, Jes has her eyes set on expanding her brand to retailers locally and internationally. "Right now I'm networking with retailers internationally so that we can start seeing NAWAL JES worn around the world."
Source: Senses of Malaysia May-June 2015



" ExpatGo welcomes and encourages comments, input, and divergent opinions. However, we kindly request that you use suitable language in your comments, and refrain from any sort of personal attack, hate speech, or disparaging rhetoric. Comments not in line with this are subject to removal from the site. "



Comments