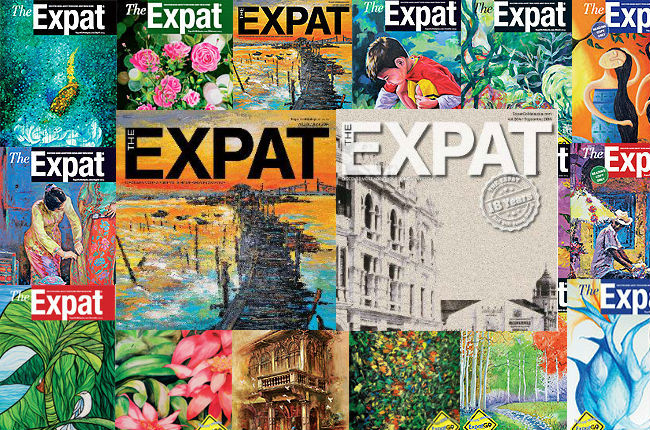 As those who are involved in print media can attest, an often-asked question is, "How much longer will print media survive?" This is a much-debated topic and opinions vary widely. My own concern about print media was one of the reasons I decided to launch some websites at The Expat Group.
However, reports of print media's imminent demise seem to have been rather exaggerated – or at least things appear to be moving much more slowly than the more pessimistic outlooks projected. The collapse of the Borders bookstore chain in the United States was seen as a clear indication that the days of paper books were all but over, but since then, smaller independent bookstores have been flourishing.
A key factor, naturally, for both magazines and newspapers is whether they can continue to attract advertising revenue. As long as a sufficient number of companies are willing to advertise in magazines and newspapers, then media companies are likely to keep on printing them. Of course, many magazines and newspapers around the world have had to shut down because advertising revenues fell below economically viable levels, but many others are still doing well.
Our business model is unique in that we offer all expats a free subscription for as long they live here. No other publication in Malaysia does this, so we obviously reach more resident expats than any other publication. We used to use a telemarketer to locate expats to send them the magazine, but we stopped that many years ago. As The Expat has become much better known, people hear about the free subscription by word of mouth and we get a steady flow of new subscribers every month. This is better for both us and our advertisers, because it means only people who genuinely want to read the magazine each month receive a copy. It is a very expensive exercise mailing out thousands of copies every month, and our annual verification to ensure subscriber are still in the country is also a major undertaking, but it helps us effectively reach our target audience, and ensures our readers are still in Malaysia! Additionally, it has always been our objective to promote the country by highlighting its attractions for expats, but of course we also occasionally mention the negatives so people don't think we have our heads stuck in the sand.
Fortunately, Malaysian advertisers are still very much into print advertising. The fact that over 50% of subscribers to The Expat tell us they do not read any other expat publications clearly gives us an edge when we talk to potential advertisers. However, our distribution cost is understandably a lot higher than competitors who do not offer the free subscription and reach as many expats.
In recent years, we have seen an increasing number of expats who are content to receive most or all their news and other information online. They prefer to visit our website www.ExpatGoMalaysia.com and many also sign up for our weekly e-newsletter. There are also many like-minded Malaysians who show a similar interest in our online news.
Malaysia has seen quite a few magazines close down in the last few years, so while it's probably not a business that a fledgling entrepreneur should enter, we believe specialized publications such as ours still have many good years to go.
Well… let's hope so! Have a good month.
Source: The Expat magazine June 2015
---
"ExpatGo welcomes and encourages comments, input, and divergent opinions. However, we kindly request that you use suitable language in your comments, and refrain from any sort of personal attack, hate speech, or disparaging rhetoric. Comments not in line with this are subject to removal from the site. "
Comments