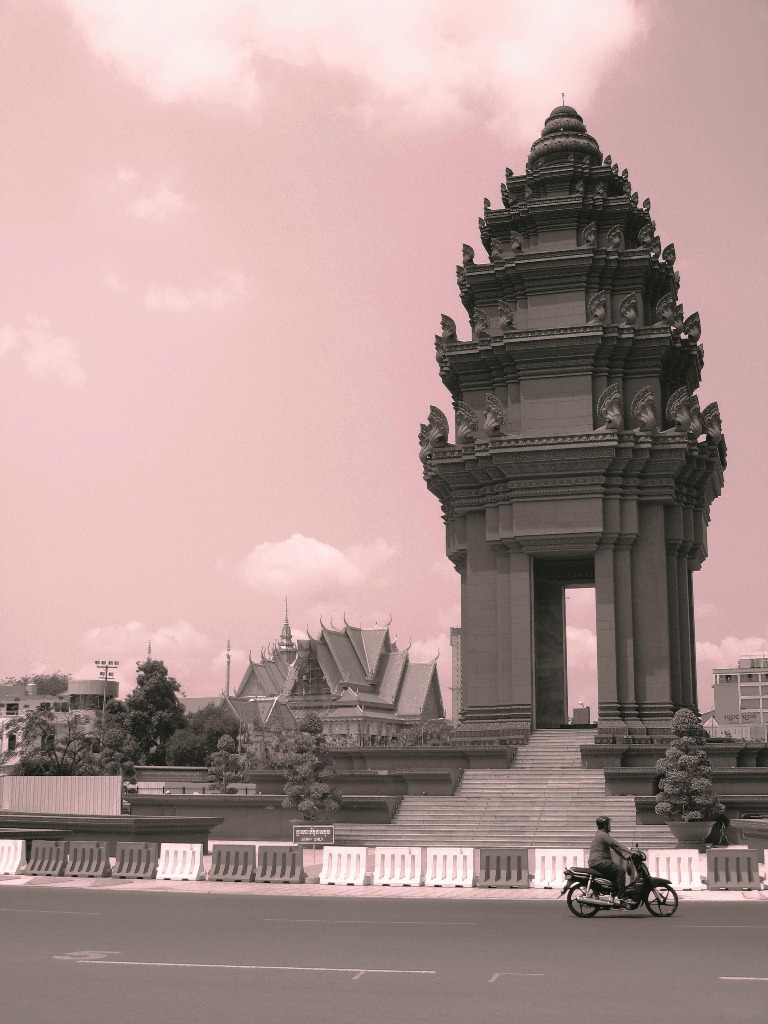 Only a generation removed from a time of horror and despair, the people of Phnom Penh are forging a new chapter in their history. Paula Tan visited and found a resilient and forward-looking city, and a people, though saddened by echoes of a recent past, determined to embrace a brighter future.
The little girl and her brother, a mere toddler, seem determined to be our onboard entertainment as their father steers his boat along the Tonle Sap, towards the great Mekong River. Shy, yet charming, the two do a little dance, twirling around, to my parents' delight. Throughout the days to come, I am to see their joie de vivre reflected in the youth of today's Cambodia, unflinchingly determined to construct a better life than those who came before.
The Legend of Phnom Penh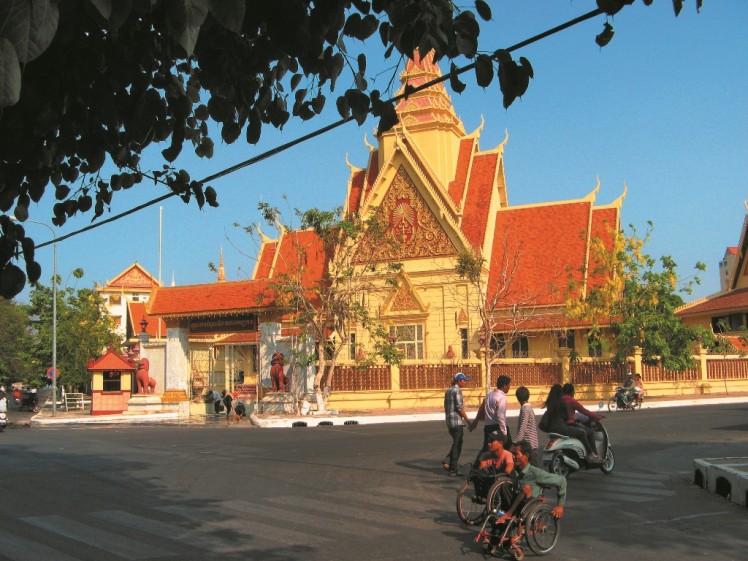 The legend of Phnom Penh states that, in 1373, a landowner known as Madame Penh came across four Buddha statues, washed up on the banks of the Mekong river. She took this as a prophecy that she was to erect a pagoda to house them, and did so, on a knoll that would later be called Phnom Penh, or Mount Penh. Begin your Cambodian adventure at the staircase guarded by mythical naga serpents and lions, over which Madame Penh's statue presides, then have your fortune told at Wat Phnom on Street 94 after paying her a visit.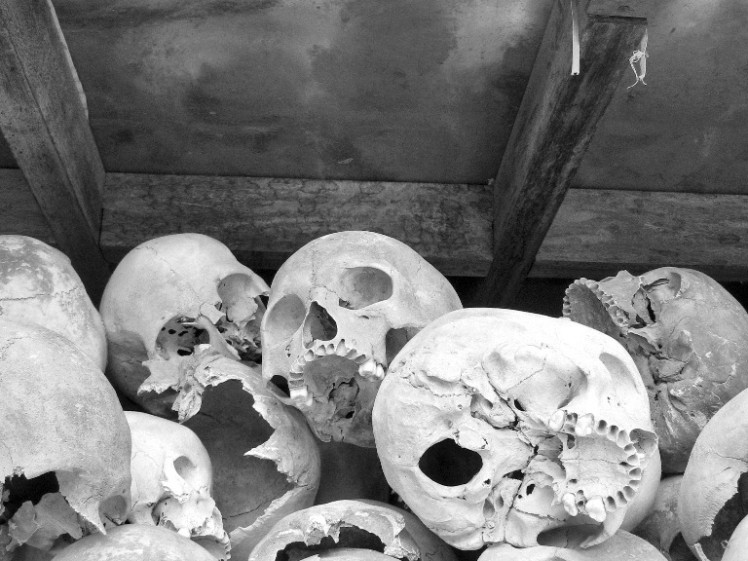 Today's Cambodia is an awakening nation of youthful dreams. Between night classes for adults, packed with attentive 20-somethings, to the American Idol International School that caters for levels from pre-school to advanced (no kidding), the desire for success is clearly evident. Yet, to truly appreciate Cambodia and its people's mindset, one needs to revisit its painful past. Disturbingly recent, this dark era stretched between 1975, when the Khmer Rouge regime enforced its reign of terror under the socialist revolutionary Pol Pot, to the Vietnamese Invasion of 1979. The memory of lives lost lingers at the Choeung Ek Killing Fields memorial, 17km south of the city. As you explore its deceptively peaceful grounds, a heart-wrenching audio tour describes the brutality once inflicted there on civilians. At the entrance, a Buddhist stupa silently acknowledges their suffering with its gallery of 8,000 human skulls, a short distance from mass graves littered with bones and clothing fragments. On your return to town, visit Toul Sleng Genocide Museum on Street 113, a former school that the Khmer Rouge transformed into the notorious Security Prison 21, or S-21, torturing over 17,000 people who were eventually sent to the Killing Fields. It is a difficult and sobering place to visit.
Cambodia Today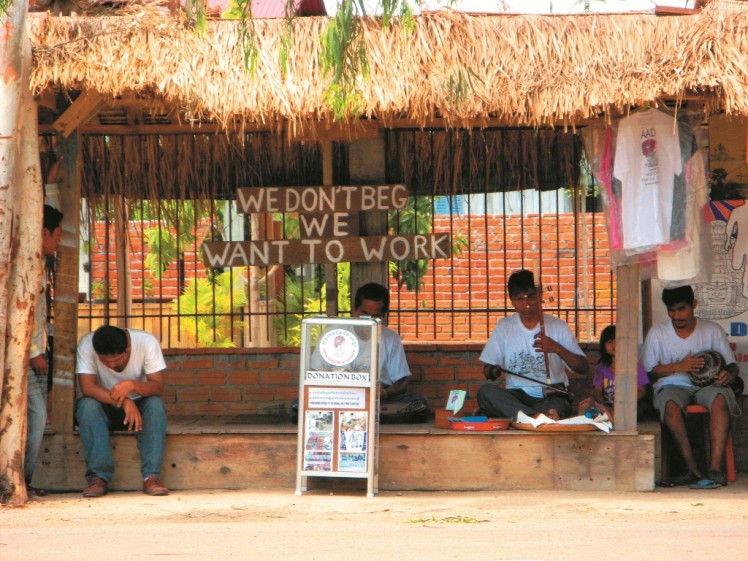 Around the corner from Toul Sleng, the National Museum of Cambodia on Street 178 & 13 resides in tranquil gardens, recapturing the history of the Khmer Empire with exquisite relics, art and sculpture from archaeological sites across Cambodia. Behind it, the Royal Palace on Samdech Sothearos Boulevard is a complex of splendid regal buildings dating back to 1666. It includes the gilded Chan Chaya Pavilion and the Silver Pagoda, covered in 5,000 silver tiles with a diamond-encrusted gold Buddha and magnificent mural depicting a scene from the Reamker, a Cambodian take on on the epic Hindu poem Ramayana. Afterwards, stroll across to the lively waterfront promenade, Sisowath Quay, for Phnom Penh's best people-watching experience, on a diverse canvas studded with balloon sellers, street food vendors, saffron-robed monks, and mass dancercise classes. Being a bite-sized town, the key to connecting the dots that make up Phnom Penh is Sisowath, which runs along the west bank of the Tonle Sap River and allows one to combine the best of attractions in a single walk. This 3-km strip is filled with vendors, locals, tourists and expats, and lined with hotels, restaurants, bars, cafes and shops. Each morning takes off with an invigorating exercise session to some interesting music, and post-cha cha, do treat yourself to some excellent coffee and a crusty French baguette for your efforts.
From releasing birds in cages for good karma, to line-dancing with locals on the esplanade, Sisowath Quay's dining repertoire encompasses authentic Khmer, Mexican, French, Indian and Italian, to name a handful. When in the area, enjoy a green tea latte & croissant at Brown Coffee & Bakery, or go a little more exotic at Metro Hassakan with a plump avocado Benedict and expertly-mixed cocktail. Intrepid adventurers can swap tales over a cold beer at the Foreign Correspondents' Club [ FCC ] and for what's in scene, capture the moment at Chow and The Roof at The Quay – a combination of a cool lobby café-restaurant with an Asian fusion menu, and a breezy rooftop bar, the perfect spot for sunset river views and inventive cocktails. If you're feeling adventurous, an interesting option would be the Chenla Floating Restaurant opposite the Paragon Hotel. It offers dinner cruises that depart every evening at 5:30, steering you along the Tonle Sap towards the Mekong River.
Shopping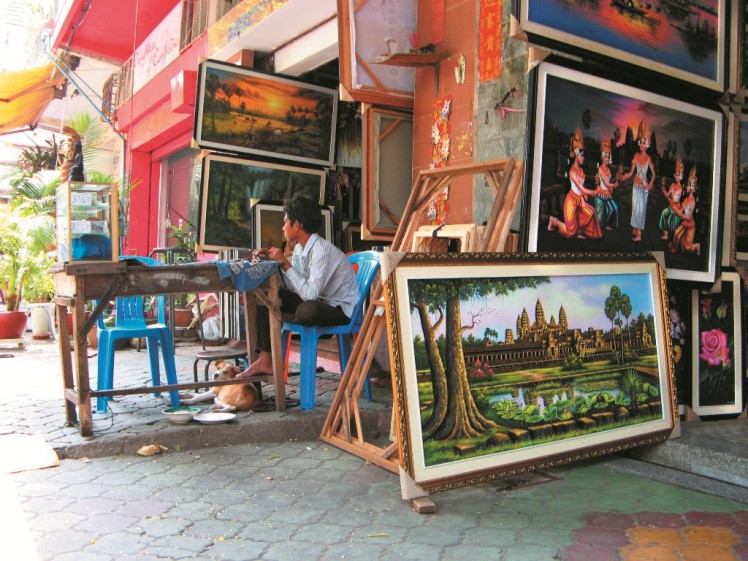 Shopping is an extraordinary experience in Phnom Penh, as you can purchase just about anything – from a stylish tote bag made of recycled rice sacks, to a live pig that will help a less fortunate family start a self-sustaining business. For knickknacks and souvenirs for your pals at work, the go-to destination would be the famed Phsa Thmei, or Central Market. Constructed between 1935-37 and voted best for browsing, this custard-yellow, art deco building is shaped in the form of a cross with a central dome. Its four wings are filled with little booths specializing in gold and silver jewelry, antique coins, clothing and souvenirs. Photo ops are plentiful in the fresh food section, an area packed with local fare facing Monivong Boulevard.
Sihanouk Boulevard is the place for regional brand outlets like Axara and Mango, but Cambodian specialties are a more novel option to take home with you. NGO retail stores such as Caring for Young Khmer Handicrafts offers traditional and custom designs made from silks, hand-loomed in the Takeo and Kandal provinces using natural dyes and the traditional ikat method. Daughters of Cambodia and Tabitha Cambodia provide training and jobs to disadvantaged Cambodian women in their fair trade businesses. Tabitha has a range of vibrantlycoloured handmade Cambodian silk products, from homeware to shawls, handbags and toys, while Daughters of Cambodia's new store on Street 178 offers environmentally-friendly cotton products, including originally-designed clothing, home furnishings, accessories and gifts. With a more urban slant, [email protected] is a fashion boutique that employs skilled people from vulnerable backgrounds, and sells clothing and accessories for both adults and children. Aside from their ready-to-wear collections, [email protected] also offers a personalized tailoring service. Watthan Artisans – Cambodia (WAC) is a workerrun cooperative of Cambodian artisans with disabilities. Its shop on Norodom Boulevard features a fine collection of handcrafted bags, home and office accessories, scarves and silk fabrics, kitchen items and Christmas cards, made from Cambodian silk, cotton, straw and wood. Back at Sisowath Quay, after Street 118, Camory Cookie Boutique, a cafe-cum-development project, trains chefs and gives back money to humanitarian causes. Their Sreh T'nout cookie, made from a rich blend of chocolate, nuts, and palm sugar, is a little taste of heaven.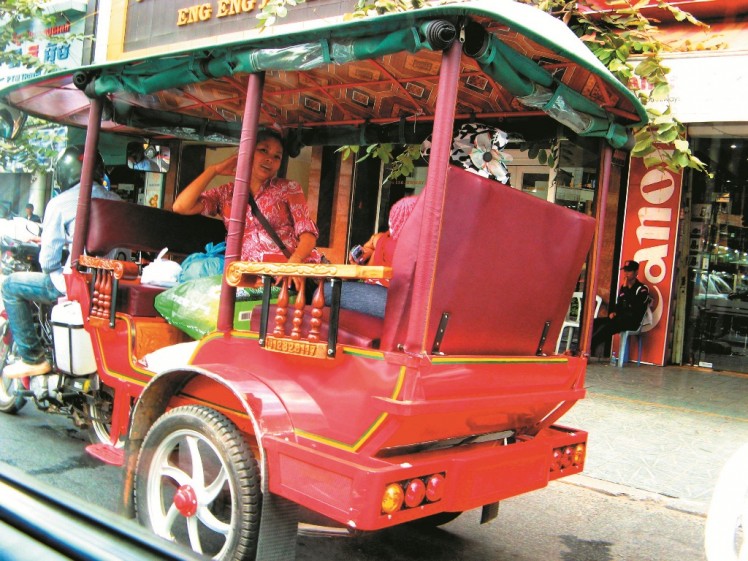 Speaking of heaven, the people of Phnom Penh have built their own on foundations that were nothing short of a living hell. While the past still echoes occasionally, as it did in a chest that stridently raised itself off the floor in my parents' heritage hotel room, the windows are open to the sunlight of a new day. Now, those who once suffered are stepping out of the darkness into the dawn, focused only on what lies ahead.
Source: The Expat Magazine May 2015
---
"ExpatGo welcomes and encourages comments, input, and divergent opinions. However, we kindly request that you use suitable language in your comments, and refrain from any sort of personal attack, hate speech, or disparaging rhetoric. Comments not in line with this are subject to removal from the site. "
Comments