Community
A Visit to the Penang Colonial Museum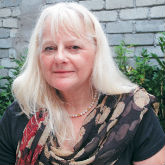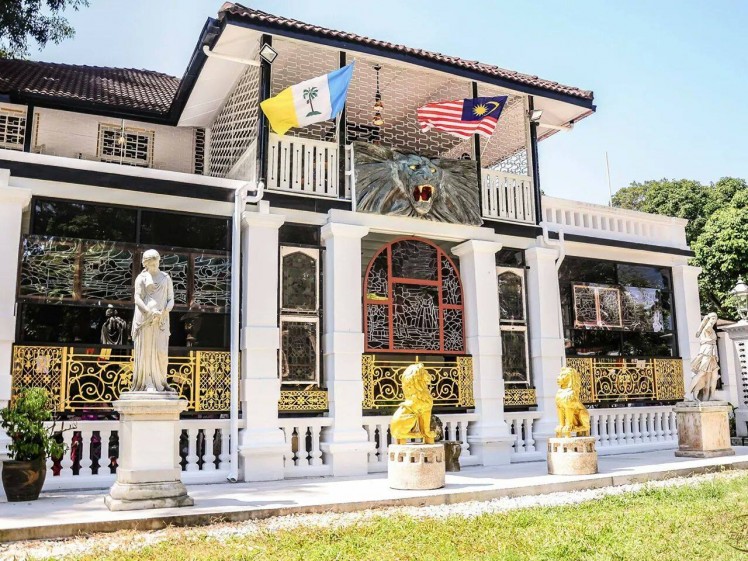 Photo credit: Colonial Penang Museum, Facebook
There are few things more annoying than an intermittent fault in your car. You take it to the garage and complain – and the wretched thing works perfectly under the mechanic's beady eye. I am afraid that if you happen to be a woman, it's even worse as it's judged that you're pretty ignorant about your car's inner workings, which, in my case, happens to be perfectly true. Anyway, to curtail a tediously long story, the air-conditioning wasn't working properly. It would make a brave start and gush out some cool air only to fade away leaving me hot and sweating a mile or two from home. In a way, it reminded me of my childhood. Strange to say that, in those far off days, air conditioning for cars hadn't been invented although we had them in our houses. Mind you, they made a horrible racket and often dripped oil and needed the supporting efforts of a ceiling fan in order to reduce the room to a tolerable level of coolness. I suppose we must have driven with the windows down and relied on fresh air to ventilate our vehicles. Actually there weren't that many of them – cars that is – in those days and almost no traffic lights so you rarely had to stop. Nowadays in our start-stop traffic being without air-con is a foretaste of hell.
So I arrived at Penang's latest museum – the Penang Colonial Museum – in a somewhat hot and bothered state. But once through the gates, I was in a different world. You are greeted by huge trees and shaded lawns and the temperature is at least five degrees cooler. I was puzzled to see a strange circle of classical pillars (which I later learnt is from an iron foundry in Glasgow). There is even a tree house, though that must be of more modern origin. The house itself with its generous carriage porch, built-in through drafts, and deep verandas is classical colonial architecture. Always cool, despite the lack of air-conditioning. The museum's collection itself surprised me. I was expecting – well I don't know what I was expecting but whatever it was, the museum wasn't. So to speak. I was greeted with a number of rooms stuffed full of the most mind-blowingly amazing treasures. There was a rare piano by the French furniture maker, Francois Linke, of which only two are extant. The other is in the Victoria and Albert Museum in London. Regrettably they couldn't lend it to the producers of "Indian Summers" as a prop. It was just too valuable. There were chairs decorated with intricate carvings in the shape of the tree of life and in truth there was enough white carrara marble to induce snow blindness.
There were even stained glass panels signed by William Morris himself. The Italianate love scenes of shepherd and shepherdesses plighting their troths looked almost surreal with the view of swaying palms under a tropical sky outside. But the full force of their magenta, carmine, and vermillion was unsettling. Those Victorian acid-based dyes were powerful indeed. William Morris, interestingly, was both a fantasist and socialist as well as being a leading light in the Arts and Crafts Movement. One of his dictums was that you should "have nothing in your house that you do not know to be useful, or believe to be beautiful." Something that the museum's creators have taken to heart as almost everything here is beautiful. Or useful. I enviously eyed up a kerosene-powered fan (important in pre-electric days) for the journey home.
Eric Ma, whose family collected the treasures on display here over many generations, gave me an insight into the museum's ethos. "We wanted to show Penang people something of their past." I replied that most of these things were of European origin. "Yes, but look at these German piano babies," he replied pointing to an elaborate cabinet containing many examples of them. "They may be German and rather white but they were given by baba nyonya families as wedding presents to wish the couple many children. The tiger with hypnotic gold eyes you were just admiring is from Japan." Like so many people I had rather lazily put local Penang collectors in the Peranakan box. I hadn't realised their tastes extended to such refined international treasures. In a way, the museum is less about the colonial era than it is a commentary on the culture of collecting. Penang's prosperity and thus its wealth citizens' ability to collect derived mostly from its position in the east west trade. It was pivotal in the China trade of tea and opium. The British were (some of us still are) addicted to tea and the Home and Colonial Stores, of which there used to be one on every English town, started out as a tea emporium.
Well, going home for a cuppa, I decided to give the air-con one last try. The mechanic hooked it up to his diagnostic machine and declared that it was working perfectly. Neurotic woman, I thought to myself. But then he had an epiphany. "I think I know what's wrong with your car," he said, plying a hose ferociously over the engine. "Your radiator's almost run dry." What a relief to know the cause. Finally. "Is it my fault?" I asked somewhat redundantly. "No, Miss Frances," he replied with quintessential Penang humour, "It's the car's fault."
Penang Colonial Museum
7, Jalan DS Ramanathan (Scott Road),
Taman Pulau Pinang, Penang.
Tel: 04-228 8561
---
"ExpatGo welcomes and encourages comments, input, and divergent opinions. However, we kindly request that you use suitable language in your comments, and refrain from any sort of personal attack, hate speech, or disparaging rhetoric. Comments not in line with this are subject to removal from the site. "
Comments