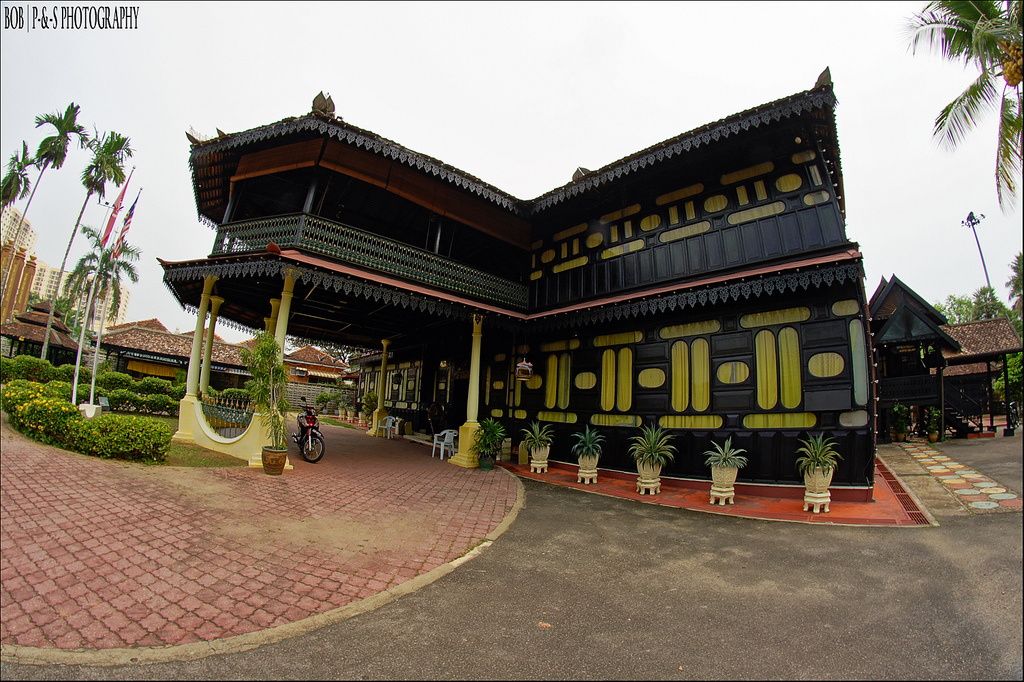 Photo credit: bob|P-&-S / Foter / CC BY-ND
Istana Jahar– The Significance:
Istana Jahar, or the Museum of Royal Traditions and Customs, was built during the reign of Sultan Muhammad (1837-1886). The structure was gifted to his grandson, Long Kundur Bendahara, and served as his residence,before being declared a museum. It now showcases important highlights of the Kelantanese royal traditions and customs with beautiful pieces of intricate wooden carvings and art.
What's In the Museum?
The brilliant layout of the museum is divided into a number of sections across two floors. There is also a veranda overlooking the courtyard offering a view of the Malaysian and state flag.
Begin your Tour: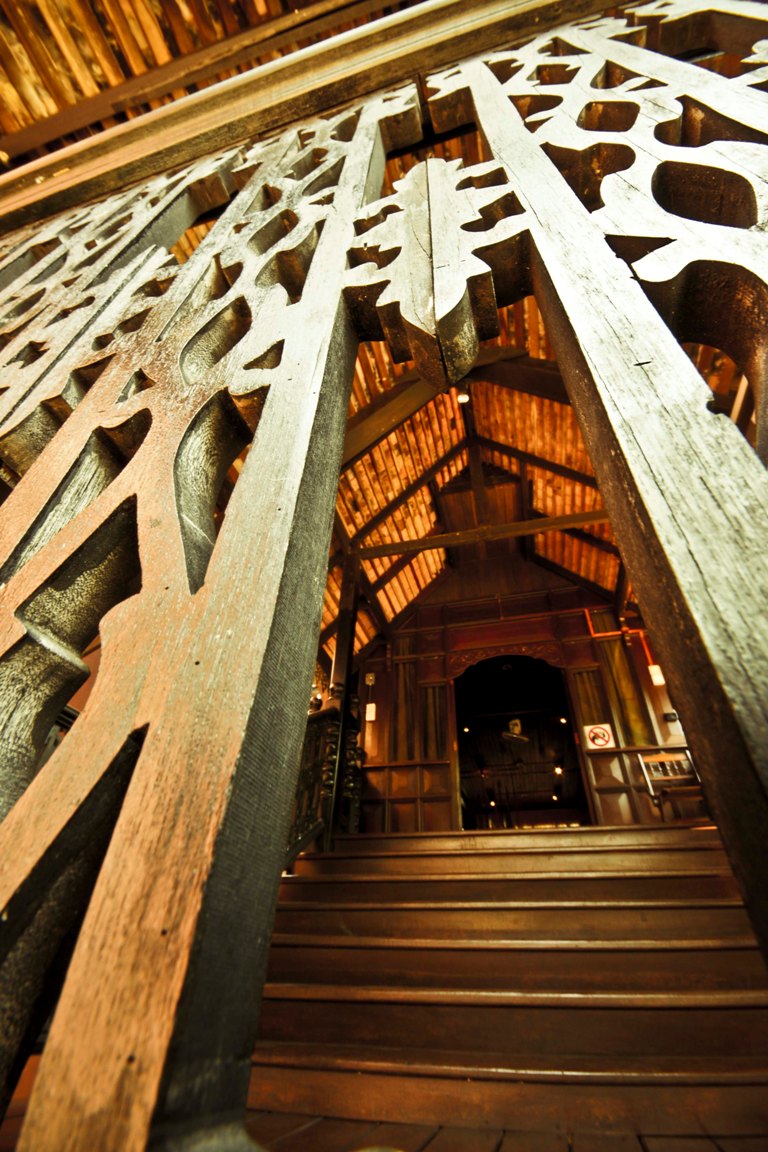 Photo credit: kymioflario / Foter / CC BY-NC-SA
Entrance: The architecture of Istana Jahar is a showcase of some brilliant craftsmanship by the Kelantanese people. As soon as you step in, you have a ticket counter on the left hand side. Next to it is a small colourful shop selling trinkets.
Theme: Yellow; depicting the Royals of Kelantan.
Ground floor: Two magnificent chariots greet you as you enter the ground level. This level displays the following items:
Royal robes and head gear
Anklets made of gold and waist bands made of silver
Gold comb and miniature birds
Betel leaf pans
Songket, batik and tie dye fabrics
Wood carvings
Bride's room
Groom's room
First floor: Take the spiral staircase to the first floor. This floor has different rooms and sections, each showcasing a specific occasion or ceremonies of the royal's life. Some of the ceremonies showcased in these rooms/sections include:
Shower of blessings: This is a special ceremony for a woman during her 7th month of pregnancy. It calls for celebration and the items and favours required during the ceremony are displayed in a separate section or room.
Laying the cot: When the baby is born, he/she is placed in a cot with special attention paid to them and the mother. This cot is then placed next to the mother's bed.
Head shaving and touching the earth: The first time a mother and baby actually touch the earth after recouping from birth, and the first time a baby's head is shaved, are also of special significance. Tools and items used for these are displayed in a separate room.
Bathing ceremony: The mother is made to bathe in special oils, milk and fresh flowers after a good massage. For this, specific tumblers are lined up in copper and other metals in which special bath mixes are kept. These are displayed in one section.
Circumcision ceremony: This room has a royal yellow curtain held in place by 2 gold birds to cover the cardboard cut-out of a man, with the essential tools laid on the floor, depicting the circumcision that was carried out at the royal palace a long time ago.
Eating ceremony: This is a room representing feasts. Lavish food spreads were laid out after every ritual and ceremony.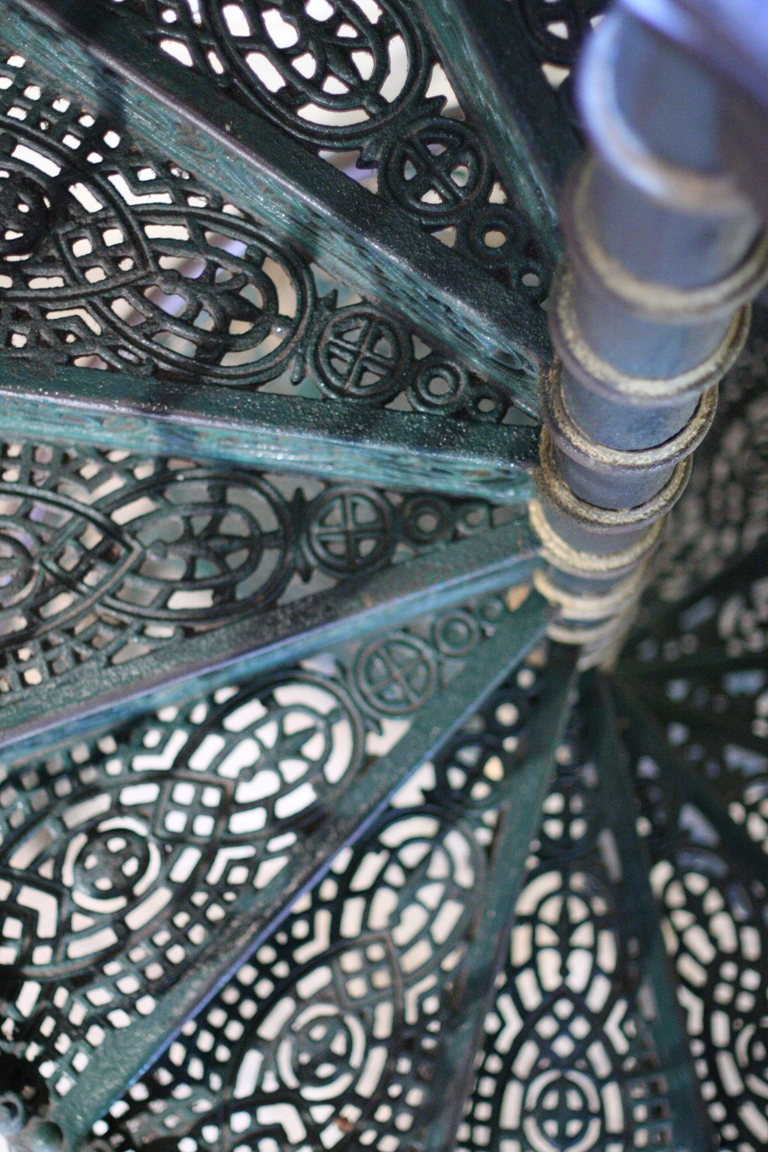 Photo credit: yeowatzup / Foter / CC BY
Weapon gallery: This is also located on the first floor, behind the main museum. The weapons gallery showcases weaponry used in the ancient times, ranging from daggers, arrows and quivers, and even canons, swords, spears, sickle, knives and more. The pieces are displayed in glass cases with a summary of description for visitors to read.
Race boats: Race boats, long and wide ones, used during inter-state races lie suspended from strings in an open space. Check out the fine carvings and bird-head like structures on these boats. A wooden model of the museum encased in glass and a wooden miniature of the structures from those days are also present in the compound.
Location:
The museum is located at the culture zone, in the museum hub, near Istana Balai Besar. The museum is within walking distance to the Royal Museum and Craft Museum.
Visiting hours and admission:
There is a minimal entry fee (RM3 for Malaysians and RM4 for Non-Malaysians). The museum is open from Monday-Sunday: 08:30-04:45pm and closed on Fridays.
Read more:



" ExpatGo welcomes and encourages comments, input, and divergent opinions. However, we kindly request that you use suitable language in your comments, and refrain from any sort of personal attack, hate speech, or disparaging rhetoric. Comments not in line with this are subject to removal from the site. "



Comments