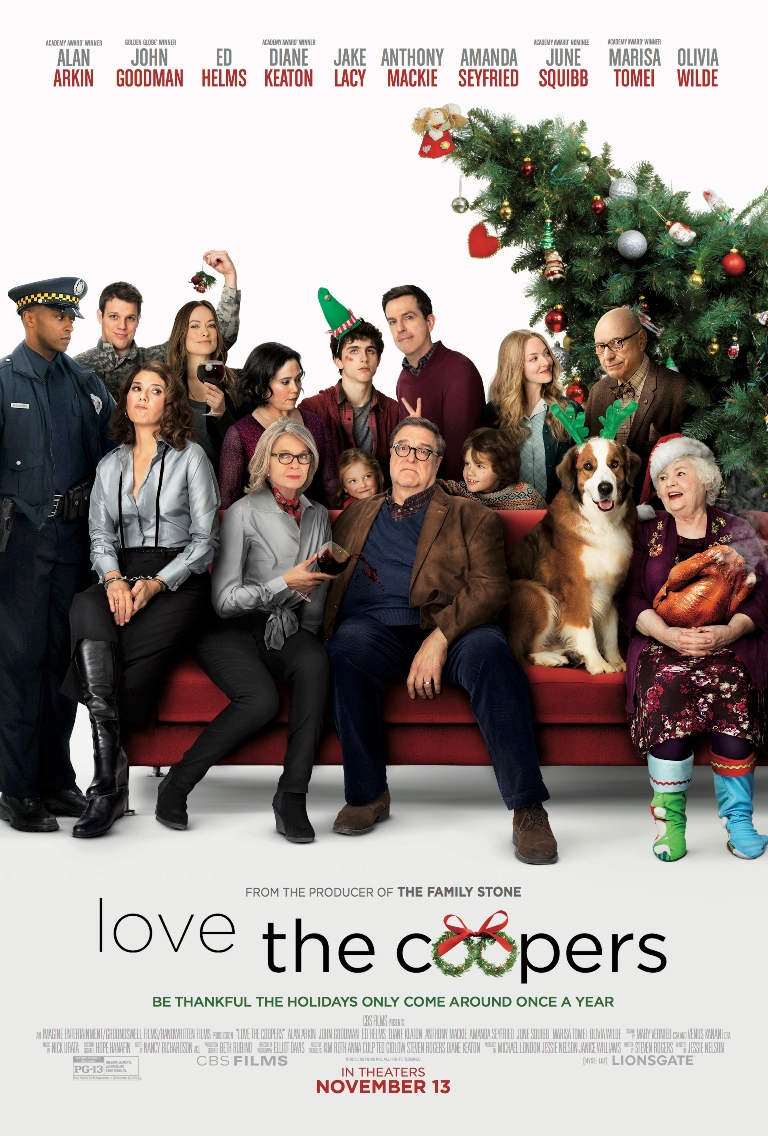 Four generations of the Cooper family gather together for their annual Christmas Eve celebration, but when a series of unexpected events happen and unlikely visitors show up at the celebration, everything turns upside down and becomes a total mess. However, the event eventually leads them toward a surprising rediscovery of family bonds and Christmas magic.
Malaysian Release Date: 10 December 2015
Cast:
John Goodman
Diane Keaton
Amanda Seyfried
Olivia Wilde
Alan Arkin
Marisa Tomei
Director: Jessie Nelson
Trailer for Love The Coopers:
Check out our Hollywood Movie List of recently released and upcoming movies in Malaysia.
Comments