Community
A Brief Look at Penang's Golden Age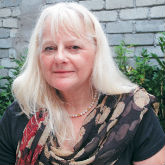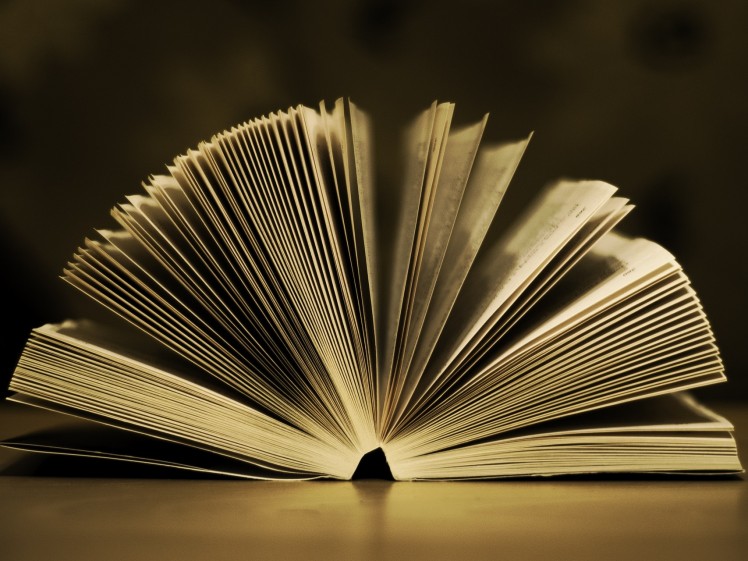 Marcus Langdon has just published the second volume of his magnum opus on the early history of Penang. Part of a quartet under the banner of Penang: The Fourth Presidency of India 1805-1803, it's subtitled "Fire, Spice, and Edifice" – all references to the great fires of George Town, the development of the spice trade, and the creation of some fine civic buildings. It's an immaculate piece of scholarship and, with the inclusion of so many original documents and images from the period, forms a vital research guide. Marcus's interest in the history of Penang is more than merely academic, however. As he says, "My fifth great-grandfather, George Porter, was the headmaster of Penang Free School during the time that this book covers and he later moved from education to commerce before emigrating to Australia where he became a pioneer of Melbourne." Marcus has completed the circle by returning to Penang to live with his partner Catherine Lee, and recently set up a specialist publishing and distribution company, Entrepot Books, with fellow writer Keith Hockton.
One of the reasons why Penang is so special is the richness of its heritage and the fact that so much of it has been preserved (although it's a neverending fight for respectful and sensitive development rather than rampant over-commercialisation). This series of books is an important contribution to understanding the island's unique heritage order to preserve it even better. So it's very fitting that George Town World Heritage Incorporated, who do so much to protect George Town's UNESCSO status and its heritage, both tangible and intangible, has stepped up to the role of publisher and sponsor of this volume.
In the early 19th century, Penang was considered as part of India and was one of the four "presidencies", or administrative centres, of the East India Company. The others were Bombay, Madras, and Calcutta. Penang, as the fourth presidency, had an elevated status in the region during those years, higher even than Singapore. As the Chief Minister of Penang, YAB Lim Guan Eng, remarked at the book launch, the presidency was "a testament to how important the island was to the British at the time." From this short-lived "golden age", which lasted only 25 years, sprang many of Penang's iconic historical buildings and institutions, such as the Penang Free School, the Public Library, and St George's Church, as well as important mosques and temples. Increased mercantile trade and a well-off administrative class, brought about a generation-spanning boom time for George Town.
The story begins with Fort Cornwallis. The original fort, made of palm trunks, was begun in time of Francis Light some 20 years earlier and so by the early years of the 19th century it was in serious need of an upgrade. Robert Townsend Farquahar, who was Governor of Penang 1804-05, ordered it to be redesigned with a moat and built in brick and stone using Indian convict labourers. The entire undertaking cost 80 thousand straits dollars, a huge sum of money in those days. The work was carried out by military engineer Captain Robert Smith who also oversaw the building of St George's Church. It was based on a similar plan to St George's Church in Madras (now Chennai) which perhaps underscores how close Penang and India were in those days. Farquahar also ordered some important public works to be carried such as the digging of the Prangin Canal. At around this time George Town, like many old cities constructed largely of wood, was very prone to fires which raged fiercely through the crowded streets. If you've ever wondered why Pitt Street (Jalan Kapitan Keling) was so wide, the book provides an answer – its hundred-foot width was designed to be a fire break. Subsequent building in brick and tile also helped to reduce the fire risk.
Visitors to Penang nowadays rarely miss the tranquil Botannic Gardens nestling under the lee of Penang Hill in Waterfall Road. But the earlier gardens were in Ayer Itam and Western Road. Penang's geographical position and climate made it pivotal in the lucrative spice trade. The location of the spice trees in the South Moluccan islands of Indonesia were closely guarded secret until the British managed to get some specimens which were transported to Kew Gardens and distributed through the Empire to be grown. Spice began to be cultivated in Penang under the guidance of botanist Christopher Smith and brought in much revenue. However, with the loss of Penang's Presidential status in 1830, the golden age came to a close though there have been several small renaissances since then – the tin boom in the late nineteenth century, the rubber boom a bit later, and then the rise of the semiconductor industries in the 1980s.
Speaking of presidencies, another presidency in Penang has just ended – albeit admittedly on a far smaller scale – that of the Penang International Women's Association. What can I say? It's a bit like letting your property out for a couple of years and then returning to find the place in something of a disarray with leaking roofs, clogged drains, rat infestations, and the menacing hint of dry rot. But with the determination of some very committed ladies, the Penang IWA is pressing on, and rising, phoenix-like, from the ashes.
Marcus Langdon, Penang: The Fourth Presidency of India 1805-1830 Volume 2: Fire, Spice, and Edifice. Published by the George Town World Heritage Trust.
IWA 28 Lebuh Lembah Permai 4, Tanjung Bungah 11200, Penang. Telephone 604 898 2540. Open between 9-30 and 12-30. Membership is open to all women living in Penang and costs RM150 p.a. plus a joining fee of RM30. For a limited time, if you have let your membership lapse, you may rejoin without paying the joining fee.
Read more:
Source: The Expat magazine December 2015
---
"ExpatGo welcomes and encourages comments, input, and divergent opinions. However, we kindly request that you use suitable language in your comments, and refrain from any sort of personal attack, hate speech, or disparaging rhetoric. Comments not in line with this are subject to removal from the site. "
Comments