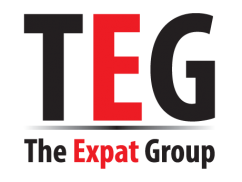 Photo credit: AFS-USA Intercultural Programs / Foter.com / CC BY
Three countries in Southeast Asia now boast well over 100 English-medium international schools each. Malaysia is one of them, along with Indonesia and Thailand. Vietnam and Singapore also offer an extensive choice for parents.
Malaysia is becoming a major hot-spot for international education. With 159 English-medium international schools (encompassing pre-school, primary and/or secondary education), the country currently has 20% of the total number of international schools in Southeast Asia and more are set to follow.
The changing face of Malaysia's schools
Malaysia's international schools market is going through a transformation. As part of its aim to become a high-income nation by 2020, the Malaysian government is actively encouraging new investment and enthusiastically welcoming skilled expatriates. The provision of good quality international schools, which respond to the varying needs of a wide range of families from around the world, plays an important part towards achieving this aim.
Another factor affecting Malaysia's international schools today is the increasing enrolment of local children. International schools, with their English-medium, Western-oriented education that prepares students well for western university, are proving attractive to an increasing number of local middle class families. Particularly so, due to the current requirement within the Malaysian curriculum, for national schools to teach all subjects in the medium of Bahasa Malaysia (the Malay language). For students wanting to prepare well for a place at a university in the UK or the US, the lack of English-medium learning is a significant hurdle.
The reason for the increasing enrolment of local children came about in 2012 as a result of a lifting of restrictions by the government affecting the number of Malaysian citizens who are able to attend international schools. A 40% cap was removed and no new limitations put in its place. As a result, international schools are legally entitled to enrol up to 100% Malaysian nationals if they choose.
A number of leading schools in the country are aiming for a 50:50 ratio of local and expatriate children; several have already achieved that. This represents in their student body an increasingly popular overarching international school ethos; one that combines both local cultures with English-medium, internationally oriented, globally recognised learning. Many mid-tier schools already have closer to 70% local children enrolled.
All combined, these factors have resulted in a distinct change in the size and demographic of Malaysia's international schools market. According to The International School Consultancy (ISC), which has been tracking and analysing data and intelligence on the international schools market for over 20 years, the total number of English-medium international schools in the country has increased by 39% from 2011 to 2015, and student enrolment has increased by 49%.
ISC's Market Intelligence Report for Malaysia indicates that the most popular curriculum offered by schools is a UK curriculum which is offered by 57% of all international schools. Several international options are offered such as the International Baccalaureate, the International Primary Curriculum and the Cambridge Primary and Secondary.
Montessori method is also offered by some schools, as is a US-oriented curriculum. Kuala Lumpur, which currently has 23% of all Malaysia's international schools, is home to the vast majority of Malaysia's premium international schools including the British-oriented Garden International School and the US-oriented International School of Kuala Lumpur.
The city is also the base for one of Malaysia's two distinctive education hubs; Education City. The second hub, EduCity is located in Iskandar. Both hubs will provide high quality internationally oriented education for all ages, including a selection of universities. EduCity, for example, will be the home to Newcastle University Medical Malaysia, University of Southampton Malaysia, University of Reading Malaysia, Marlborough College Malaysia, Netherlands Maritime Institute of Technology, Raffles University Iskandar, and Raffles American School, all of which are due to be accepting students within the next two years.
Kuala Lumpur's Education City includes Epsom College in Malaysia and Universiti Sains Malaysia Global Campus. These two education hubs have been established not only to attract more skilled expatriates to the country, but to also increase options for local citizens. The intention is to reduce emigration of Malaysians who, until recently, have been moving overseas for an improved standard of education.
The Wider Region
As for the wider region, ISC data indicates that Southeast Asia currently has 850 English-medium international schools which, combined, are teaching over 328,000 students. The vast majority of these schools offer the National Curriculum of England, a US-oriented curriculum, or the International Baccalaureate. Most Southeast Asian countries today are experiencing significant demand for international school places. So much so that the International School Consultancy added over 40 new schools or school campuses to its Southeast Asia data within the past year.
Much of this demand is coming from local families who want a high quality, English medium education for their children. Singapore is a notable exception where local children are not allowed to attend the international schools.
If the international schools throughout the region continue to deliver high quality, English-medium learning and internationally recognised curricula and examinations, then demand for places from many local families looks set to continue.
Text by Anne Keeling of The International School Consultancy Group ISC | [email protected] | Tel: 02920 712265 | Mobile: 07906 353 863
---
"ExpatGo welcomes and encourages comments, input, and divergent opinions. However, we kindly request that you use suitable language in your comments, and refrain from any sort of personal attack, hate speech, or disparaging rhetoric. Comments not in line with this are subject to removal from the site. "
Comments