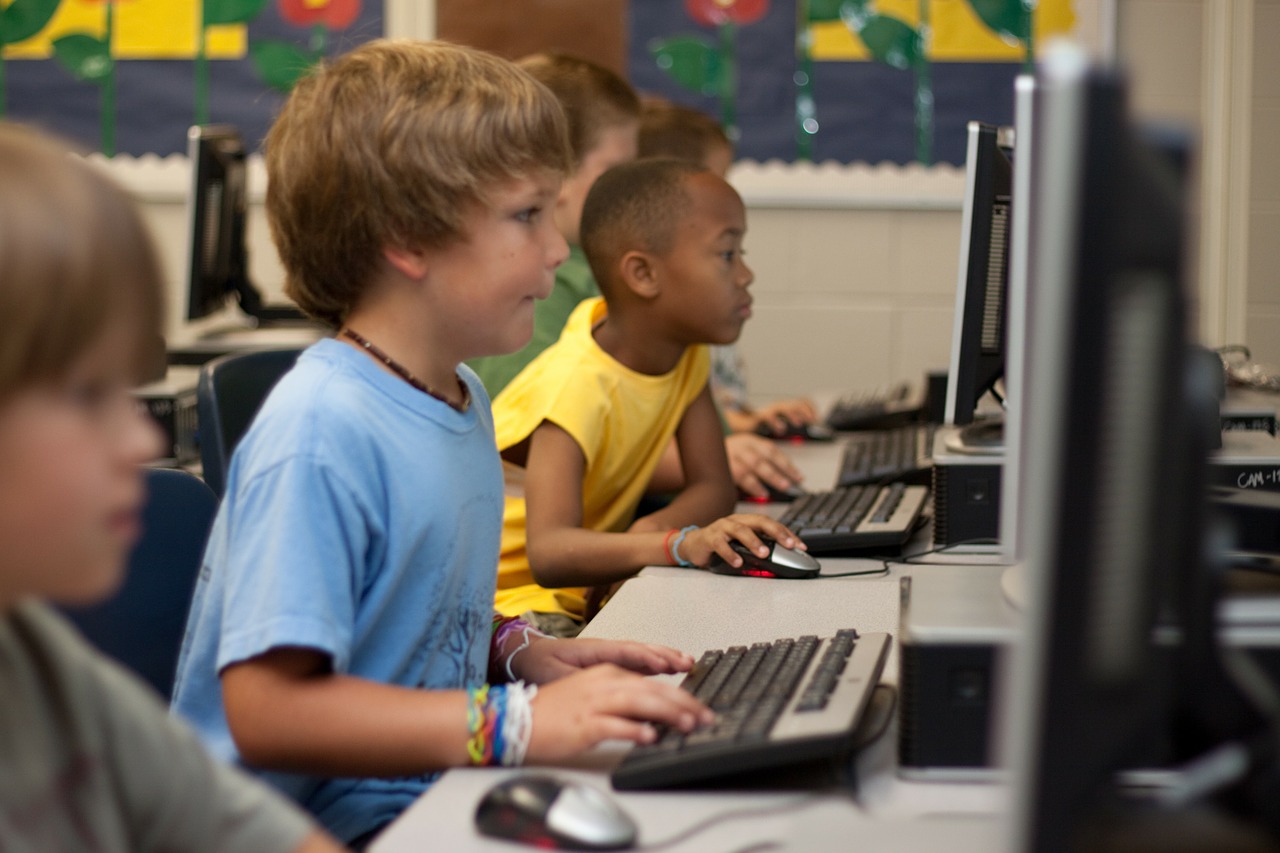 Studying a subject online – with an online teacher and online classmates – provides the opportunity for young people to learn with their peers from around the world. What impact does this experience have on them and the way they learn?
The International Baccalaureate has been offering secondary students the option to study a selection of its Diploma Programme (IBDP) subjects online for the past five years. Today, students can choose to study Mathematics, Philosophy, Economics, Psychology, Business Management, Information Technology in a Global Society, Spanish, Mandarin, French, and Film this way.
All IBDP online courses have been created and are delivered by specialist online learning provider – and currently the only IB-approved provider – UK-based Pamoja Education. Pamoja Education uses some of the most innovative educational and communication tools available to ensure that students are able to actively connect with their global teachers and classmates.
The online students are based in schools all around the world, and learn in virtual groups (mostly taught asynchronously). Their teacher – an experienced, qualifi ed IB subject teacher who is also fully trained in teaching online – facilitates the learning through a range of online communication methods. This includes live online lessons which allow students synchronous time with their teacher and classmates; weekly assignments including online class discussions and blog entries; and learning activities that students work on either alone, with their classmates or with their teachers.
The Impact Of The Global Classroom On Students
In Japan, students at Yokohama International School have been learning online for four years. Head of Academics at the school, Dennis Stanworth says "It gives our students an opportunity to study outside the classroom, where the classroom walls are non-existent and the context is truly global. This chance to learn together with other students across the world gives them global awareness and connectivity that are perhaps less common in the traditional classroom."
The experience helps students to prepare for university too. In recent research by the Institute of Education University of London (IOE), online teachers who were interviewed identifi ed a number of ways in which studying online with a group and teachers from unfamiliar cultures and environments contributes to learners' readiness for university study. One teacher in the research described the impact of this on the students: "I think they become open minded. They learn about different cultures, they learn how to respect others."
What Students Think Of The Global Learning Experience
So what do the students themselves think of the experience? Here, IBDP online students past and present, talk about the impact that learning in a truly global classroom has had on them:
Rene Zou studied Spanish ab initio online while she was a student at the American International School of Guangzhou in China and scored an IB grade of 7 in her IBDP last year. "Learning online has a very cosmopolitan feel to it which matches well with the IB program as a whole," Rene says. "Technology is very much present in the course and we are often asked to create presentations, complete recordings, and participate in discussions online. Doing group work online and interviews through Skype is a very different process but also a thrilling new experience – and good memories when you look back."
Sharing Perspectives, Sharing Aspirations
Ailie Rennie, who is currently studying higher level Psychology online, says the online learning approach combined with the global cohort provides particular benefits. "You don't get chance to read other people's work in normal classes," she says. "Online, you see their views, you can see the similarities and differences to your thinking. This is really helpful. There are many different social and cultural factors that affect people's opinions. Even the people in our own school with similar backgrounds, we have different opinions, but it's very interesting hearing opinions from others in different countries. You learn a lot from other people in the online class, from their discussion and from their work. It's a different way of sharing opinions without raising your hand, everyone gets to share their point online."
Another student, Haydn Wiles who is currently studying higher level Economics online as part of his IBDP, says "You can get all different cultures in your online class. I don't have anyone who has the same standpoint as me. Their concerns about their own countries are completely different and that's really important; to see different viewpoints. I've met a couple of people from my class and we all want to do International Economics at university. If it wasn't for my online learning, I wouldn't have the chance to meet people with the same plans as me."
More advice for students and parents who might be considering studying an IBDP subject online is available at www.pamojaeducation.com.
Text by Anne Keeling of
The International School
Consultancy Group ISC
[email protected]
Tel: 02920 712265
Mobile: 07906 353 863
---
"ExpatGo welcomes and encourages comments, input, and divergent opinions. However, we kindly request that you use suitable language in your comments, and refrain from any sort of personal attack, hate speech, or disparaging rhetoric. Comments not in line with this are subject to removal from the site. "
Comments