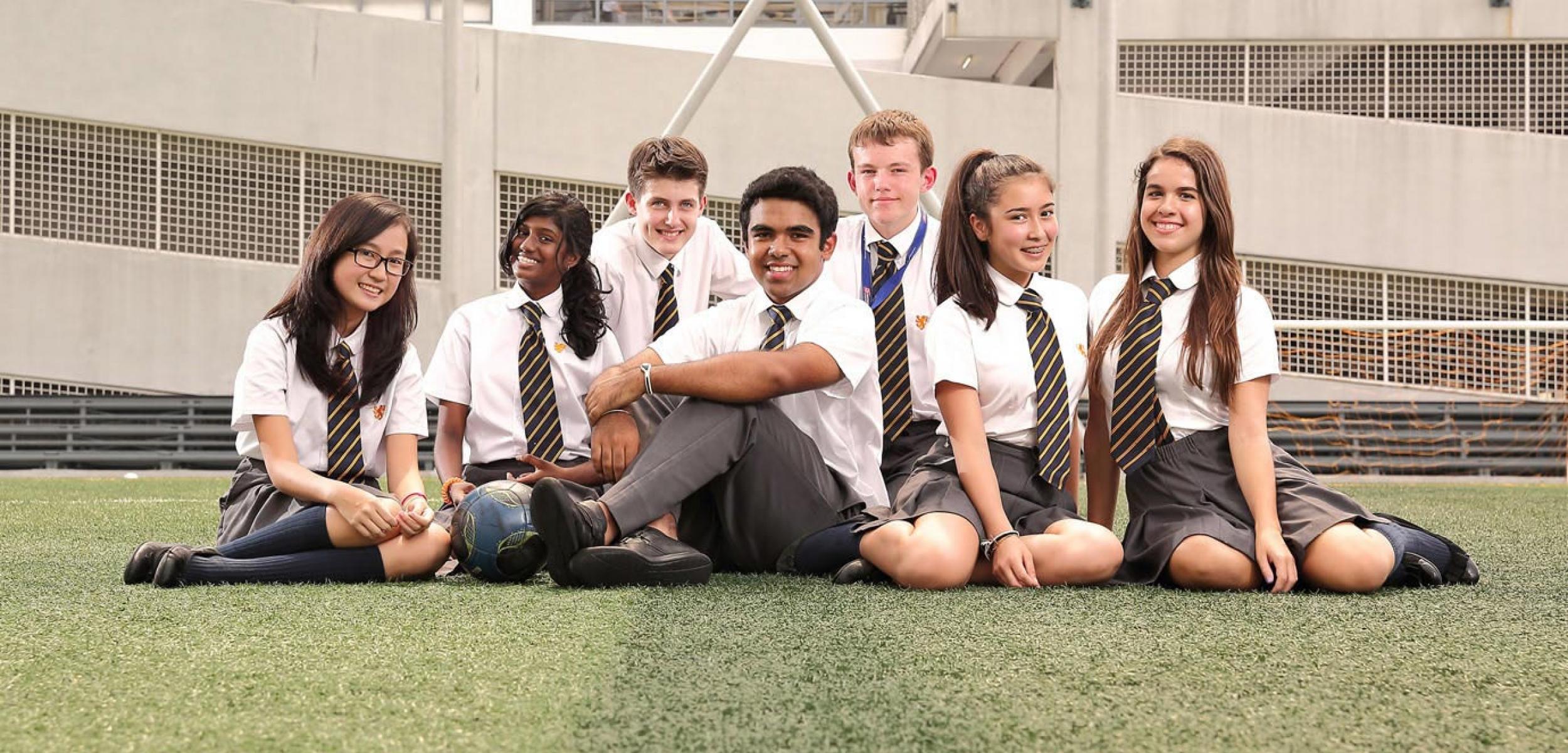 The National Curriculum of England is a standardised curriculum that is followed by hundreds of British schools around the world. By choosing a British education for your son or daughter, you can ensure continuity in their education anywhere in the world. A new curriculum is being introduced into the UK at the moment.
Also known as the UK Curriculum, the National Curriculum of England is a broad and balanced set of subjects and standards used by Primary and Secondary schools so children learn the same things. It covers what subjects are taught and the standards children should reach in each subject.
At quality international schools, such as the British International School of Kuala Lumpur (BSKL), British-qualified staff deliver the National Curriculum, supported in most instances by a qualified teacher's assistant. Teaching and learning is enquiry based with an emphasis on problem solving and aims to build up pupils' abilities as learners. Class sizes are generally small which allows for greater personal attention to each pupil's learning needs and a focus on confident speaking is a priority.
Music, sport, drama and educational trips, together with a range of other enrichment activities, form an integral part of a broad curriculum that aims to help students learn essential skills, discover a range of interests, and develop the confidence to pursue new challenges.
Overall Structure
The National Curriculum defines the programmes of study for 12 key subjects in Primary and Secondary schools in England. Fundamentally, it sets out what your child is supposed to learn and when. The new curriculum covers Primary school pupils, aged five to 11, and Secondary schools pupils up to the age of 14.
The UK Government stresses the new curriculum does not tell teachers "how to teach," but concentrates on "the essential knowledge and skills every child should have." A new curriculum for 15- and 16-year-olds will come into force from September 2015. In the British education system, year groups are divided into three distinctive areas:
• Early Years: Nursery and Reception (age 3 to 5)
• Primary: Years 1 – 6 (age 5 to 11)
• Secondary: Years 7 – 13 (age 11 to 18)
The National Curriculum is further organised into blocks of years called "key stages" (KS). KS1 runs from Year 1 to Year 2. KS2 is split between Lower KS2 (Years 3 and 4) and Upper KS2 (Years 5 and 6). KS3 runs from Year 7 through Year 9, and KS4 encompasses Years 10 and 11. At the end of each key stage, each child's teacher will formally assess his or her performance to measure progress.
For each subject, there is a "programme of study," which describes what children should learn. There are also "Attainment Targets" – usually split into eight levels for each subject.

Content Overview
Early Years
The National Curriculum aims to provide children in Early Years with educational experiences that will help them develop a positive approach to learning. Self-discipline, a sense of responsibility, and respect for others are encouraged. The classes for 3 to 5 year olds – covering core subjects such as Language and Literacy, Mathematics, as well as Physical, Social, and Creative development – enable young children to experience a wide range of activities that lead into Key Stage 1 of the National Curriculum.
Primary School
Primary School covers the National Curriculum Key Stages 1 and 2, Years 1 to 6 (for ages 5 to 11). Teachers provide stimulating activities to build up pupils' confidence and harness their natural curiosity. Children thereby achieve high levels of knowledge, skills and understanding while enjoying the learning process. During Key Stage 1, students learn to enjoy their time at school and to develop knowledge, understanding and values in order to reach their full potential in all academic and social areas of school life. Subject areas include English Language, Mathematics, Science, Geography, History, Arts and Crafts, Music, Physical Education, PSHE and ICT.
In Key Stage 2, some pupil work falls easily into identifiable subject areas, but children are also involved in a variety of cross-curricular topic-based investigations to facilitate purposeful learning and to encourage independence, while at the same time ensuring that the main requirements of the National Curriculum are covered.
Secondary School
In Key Stage 3, specialist teachers deliver a balanced programme based on the National Curriculum, but specially designed to be engaging for all students. Many units of study are set within local or international contexts, allowing for extended learning opportunities and thorough preparation for IGCSE and beyond.
In Key Stage 4 (Years 10 and 11), students usually follow the UK Cambridge International Examinations (CIE) Board or UK Edexcel Examinations Board IGCSE programmes. These two-year programmes are globally recognised as among the best and most academically rigorous for students in this age range. During the IGCSE programme, students typically take courses in the core subject groups of Mathematics, Science, English Language, English Literature and Modern Foreign Languages, but can choose other subjects from the options that their school offers.
A-Levels
In Key Stage 5 (Years 12 and 13, often referred to as Lower and Upper Sixth Form respectively), students study A-Levels, which are accredited by both the Cambridge International Examinations (CIE) Board and Edexcel Examinations Board. As students prepare for university entrance, they start choosing and specialising in subjects they have greatest interest and aptitude in, and are likely to study further at university.
By Janet Brock, Head Teacher,
British International School of Kuala Lumpur
www.britishschool.edu.my



" ExpatGo welcomes and encourages comments, input, and divergent opinions. However, we kindly request that you use suitable language in your comments, and refrain from any sort of personal attack, hate speech, or disparaging rhetoric. Comments not in line with this are subject to removal from the site. "



Comments