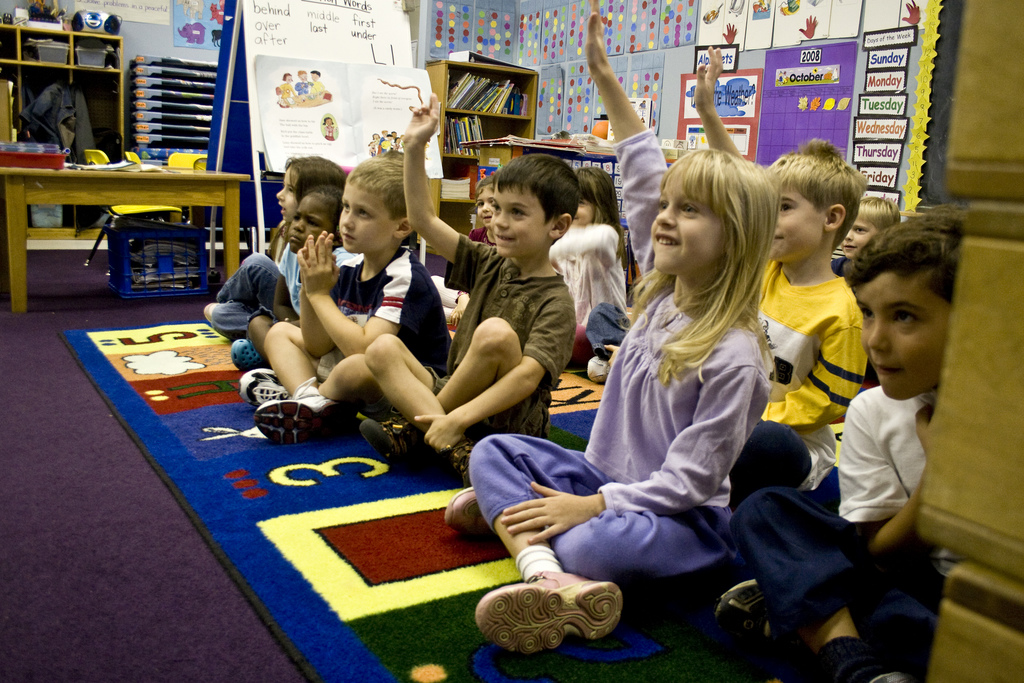 The American Curriculum, typically used as part of a broader curriculum in a small number of international schools in Malaysia, equips students with experiences and skills that challenge them to develop into successful, responsible, and contributing members of a global society.
While there is no central, national curriculum in the United States, the so-called American Curriculum is, generally speaking, a standards-based system that sets high expectations of what students should know and be able to do, and has a stated goal of equipping students with the knowledge, skills, attitudes, and understanding that will enable them to become highly successful and responsible global citizens.
Although the American Curriculum is designed to ensure that students acquire knowledge and skills in specific, defined key learning areas and are able to meet or exceed set standards. The curriculum allows for a good amount of freedom and flexibility in the way it is implemented by individual schools. However, international schools which offer the American Curriculum must be accredited in the United States by an official association.
The American Curriculum offers a student-focused learning approach that promotes peer work, collaboration, and positive relationship building, and challenges students to take responsibility for their own learning. Teachers place a strong emphasis on inquiry, creativity, and reflection to ensure that students develop a genuine understanding of their learning. Teachers use a wide range of strategies to promote active participation and to allow students to develop an understanding of their own preferred learning styles.
Though there is no one, unifying curriculum in the United States, most school systems have adopted all or part of the Common Core State Standards, and these standards will generally drive the grade-specific curriculum of an international school. Some schools, like the International School of Kuala Lumpur, may have an American-based curriculum, but in actual practice, employ a broad-ranging international curriculum that simply features American components.
The U.S. Common Core State Standards build on the best of existing state standards, and provide clear and consistent learning goals to help prepare students for college, career, and life. The standards clearly demonstrate what students are expected to learn at each grade level, so that every parent and teacher can understand and support their learning.
The standards are:
1. Research and evidence based
2. Clear, understandable, and consistent
3. Aligned with college and career expectations
4. Based on rigorous content and the application of knowledge through higher-order thinking skills
5. Built upon the strengths and lessons of current state standards
6. Informed by other top-performing countries to prepare all students for success in our global economy and society
The standards draw on the most important international models, as well as research and input from numerous sources, including educators from kindergarten through college, state departments of education, scholars, assessment developers, professional organizations, parents and students, and members of the public. Because their design and content have been refined through successive drafts and numerous rounds of state feedback, the standards represent a synthesis of the best elements of standards-related work in all states and other countries to date.
For grades K-8, grade-by-grade standards exist in English language arts/literacy and mathematics. For grades 9-12, the standards are grouped into grade bands of 9-10 grade standards and 11-12 grade standards.
The Common Core State Standards for English Language Arts & Literacy in History/Social Studies, Science, and Technical Subjects represent the next generation of K–12 standards designed to prepare all students for success in college, career, and life by the time they graduate from high school.
The standards establish guidelines for English language arts, as well as for literacy in history/social studies, science, and technical subjects. Because students must learn to read, write, speak, listen, and use language effectively in a variety of content areas, the standards promote the literacy skills and concepts required for college and career readiness in multiple disciplines. Students will learn to use cogent reasoning and evidence based collection skills that are essential for success in college, career, and life. The standards also lay out a vision of what it means to be a literate person who is prepared for success in the 21st century.
The new Common Core State Standards for Mathematics build on the best of high-quality math standards from states across the country. They also draw on the most important international models for mathematical practice, as well as research and input from numerous sources, including state departments of education, scholars, assessment developers, professional organizations, educators, parents and students, and members of the public.
The math standards provide clarity and specificity rather than broad general statements. These standards define what students should understand and be able to do in their study of mathematics. But asking a student to understand something also means asking a teacher to assess whether the student has understood it.
But what does mathematical understanding look like? One way for teachers to do that is to ask the student to justify, in a way that is appropriate to the student's mathematical maturity, why a particular mathematical statement is true or where a mathematical rule comes from. Mathematical understanding and procedural skill are equally important, and both are assessable using mathematical tasks of sufficient richness.



" ExpatGo welcomes and encourages comments, input, and divergent opinions. However, we kindly request that you use suitable language in your comments, and refrain from any sort of personal attack, hate speech, or disparaging rhetoric. Comments not in line with this are subject to removal from the site. "



Comments