Sabah has long been a place steeped in cultural heritage, being the home of over 33 indigenous tribes that speak over 80 ethnic dialects. It is also known for mesmerising visitors with its lush landscapes of farmland, seaside and mountains, featuring the highest peak in Malaysia, Mount Kinabalu.
However, Sabah also has other interesting attractions to offer apart from nature and culture; namely quirky statues, most of which are found in the middle of roundabouts.
Here's a highlight of some of the weird and wonderful statues that are found in Sabah.
1. Giant standing lettuce in Kundasang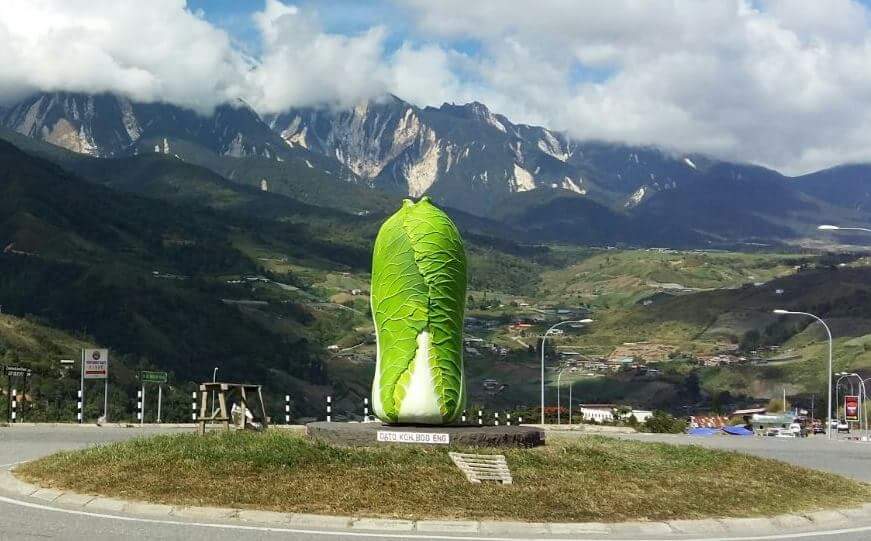 We'll start with the most recent addition to Sabah's statue collection, the giant lettuce at the Jalan Besar roundabout in Kundasang. This bright green replica represents the fresh and affordable vegetables for which Kundasang is famous.
2. The marlin called Merlin in Kota Kinabalu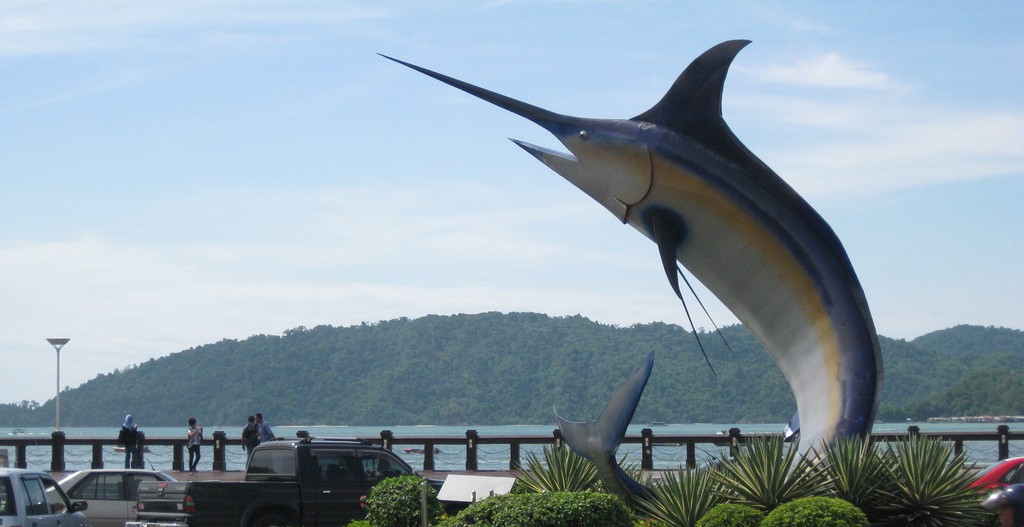 Located in the heart of town, this fishy statue was inaugurated on 2nd February 2000 when Kota Kinabalu achieved city status. It sits by a waterfront with Pulau Gaya making an appearance in the background. Fun fact: the marlin can swim up to 100m in just four seconds. Pretty fly for a fish.
3. Ginger in Tambunan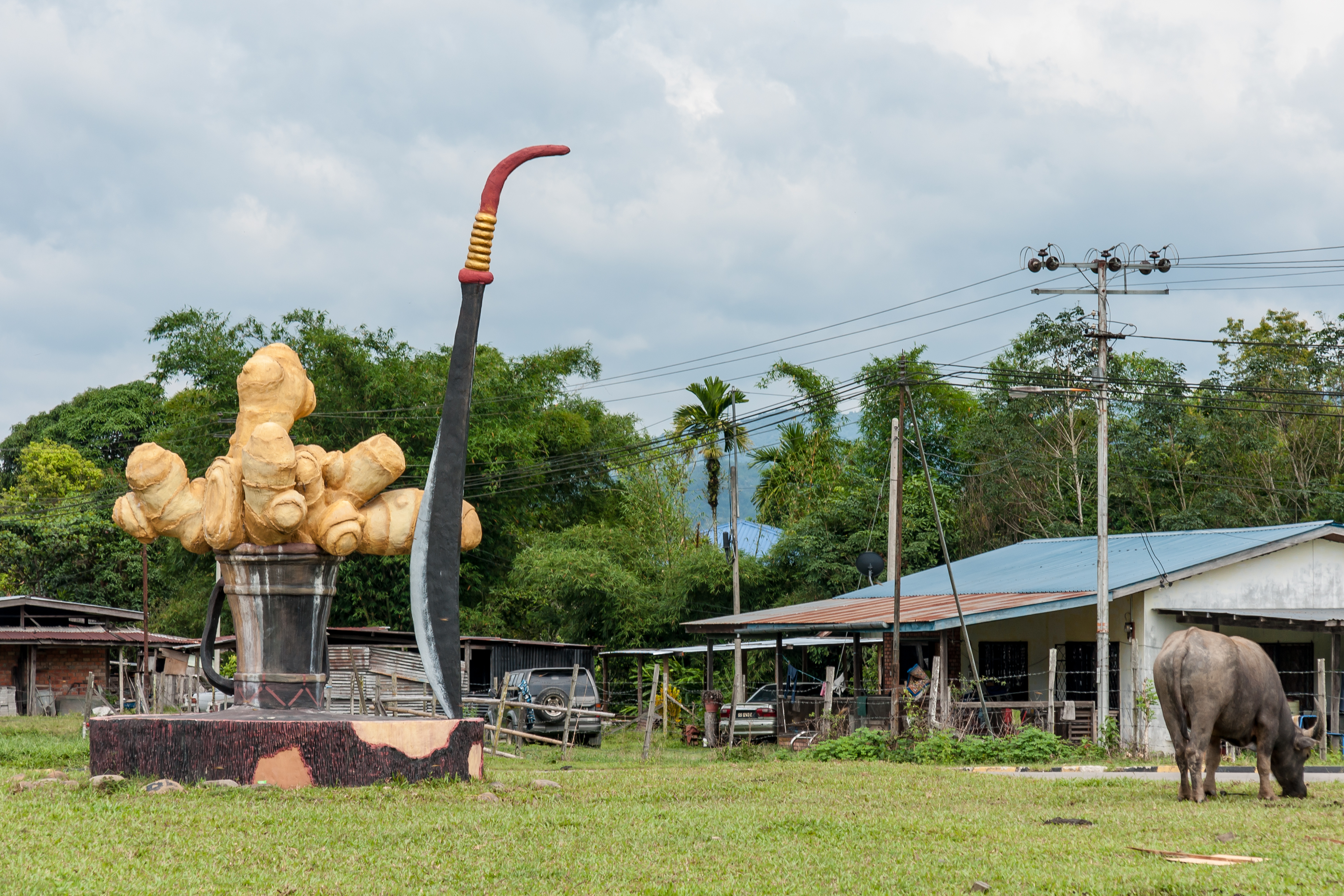 The reasoning behind this giant hand of ginger is simple; growing and harvesting ginger is a major source of income for the residents at Kampung Tikolod (Tikolod Village) in Tambunan. Ginger is such a big deal here that there was even an annual Bamboo and Ginger Fair to celebrate these crops.
4. Sompoton in Tambunan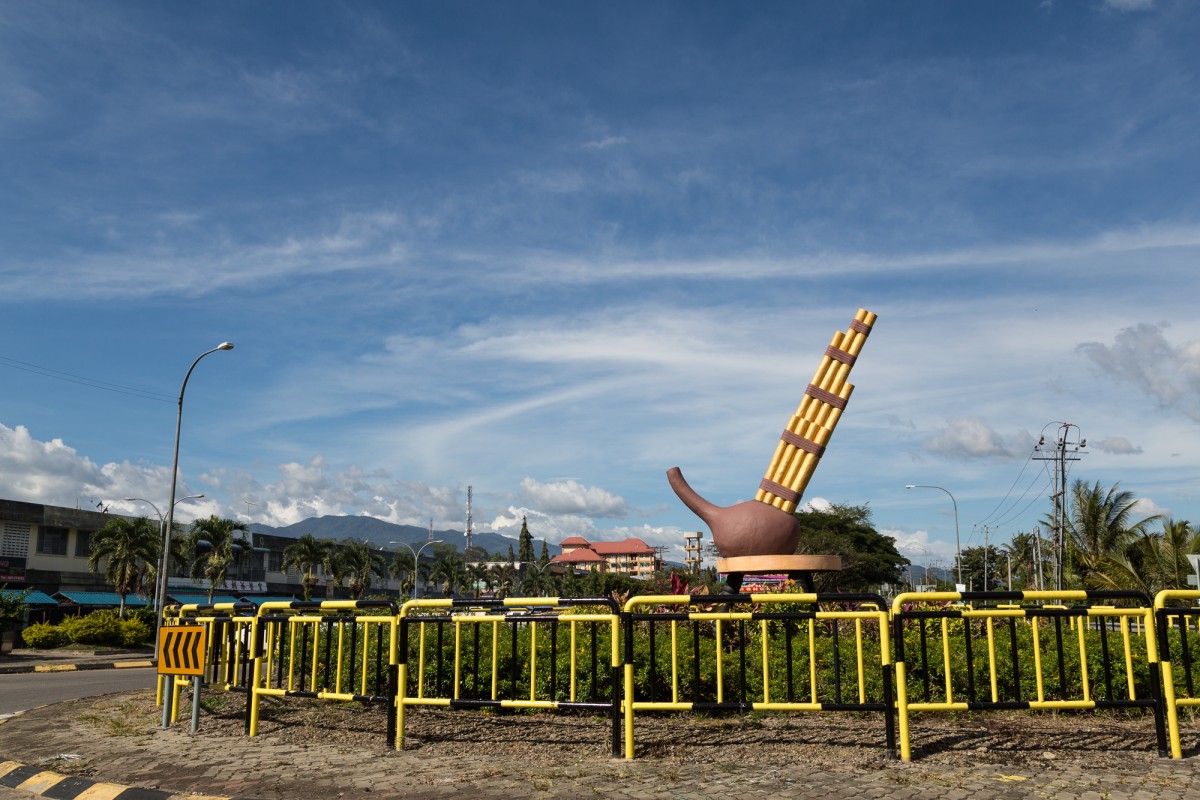 Sticking with Tambunan, this statue is was erected to highlight the other crop that Tambunan is famous for; bamboo. The sompoton is a traditional musical instrument in Sabah, played by the Kadazan-dusun and Murut people. This mouth organ is made from gourd and bamboo, which is probably why it was chosen as the subject matter for a giant statue. The sompoton accurately represents both the cultural and agricultural offerings of this small town.
5. Crocodile at Sandakan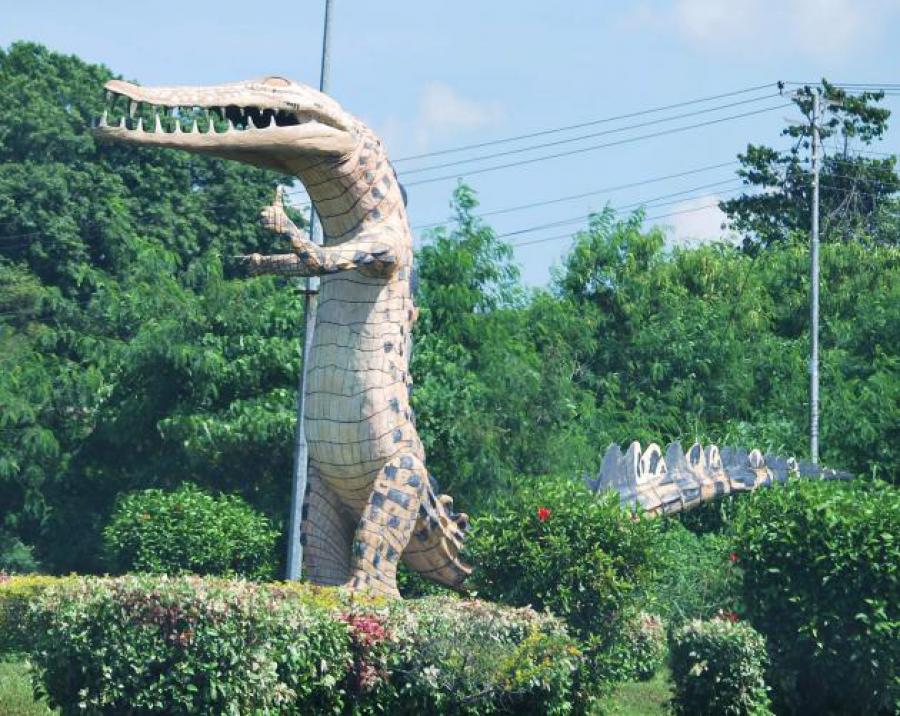 This croc's presence in Sandakan is both aesthetically pleasing and functional. The crocodile is actually pointing in the direction of the Sandakan Crocodile Farm, where visitors can learn about the different species of crocodiles that are found in Sabah as the crocodiles themselves soak in the sun at the farm.
There has been some bad air swirling around the farm though. In 2014 the farm was ordered closed by the Sabah Wildlife Department until the facilities and living conditions for the animals were improved following an outcry from animal activists who were concerned about animal abuse and neglect at the farm. However, the farm never did close down and it is still operational today.
I'm not sure if there has been an improvement of the conditions there these past two years. If you know or if you've been there recently, comment down below and let us know what you think.
6. Prawn replicas in Kunak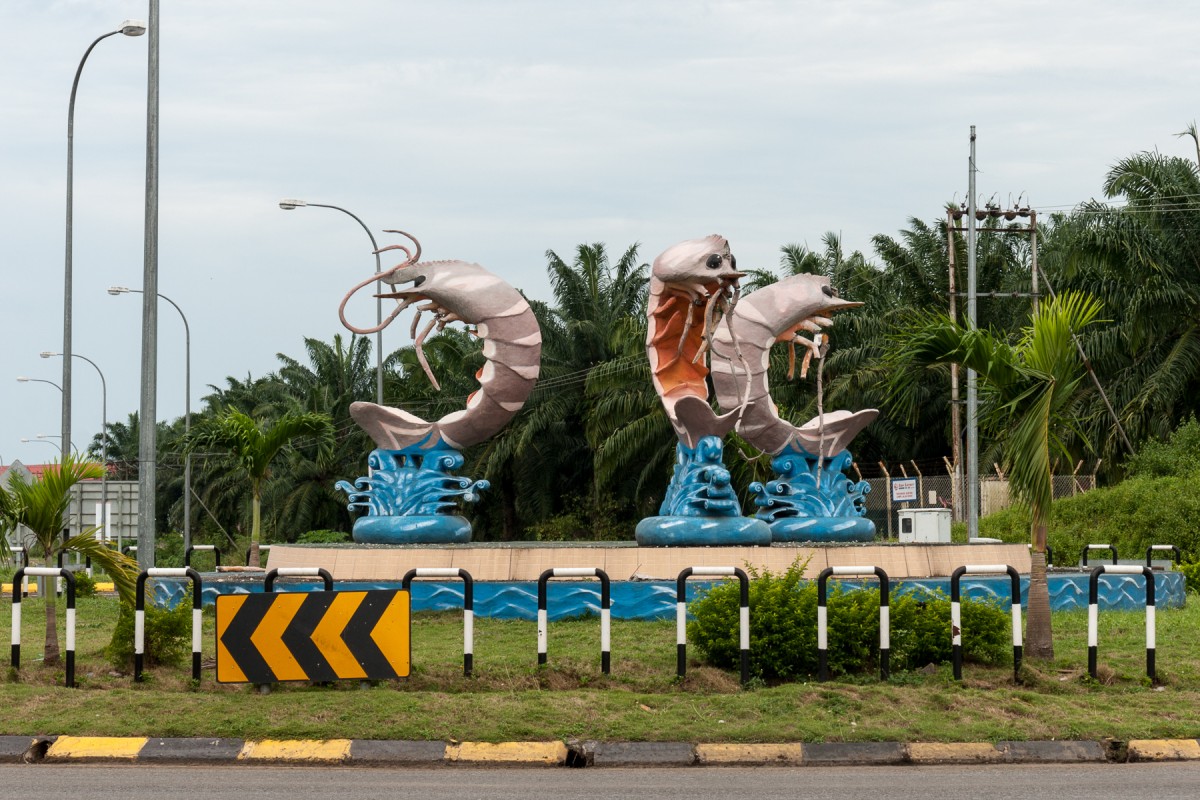 As an ode to the district's growing aquaculture industry, this three-prawn statue was built on a roundabout in Kunak town in 2009. Funnily enough, the major prawn farms in Sabah are located in Tawau, Lahad Datu, Sandakan, and Semporna; not Kunak.
7. Lobster in Pitas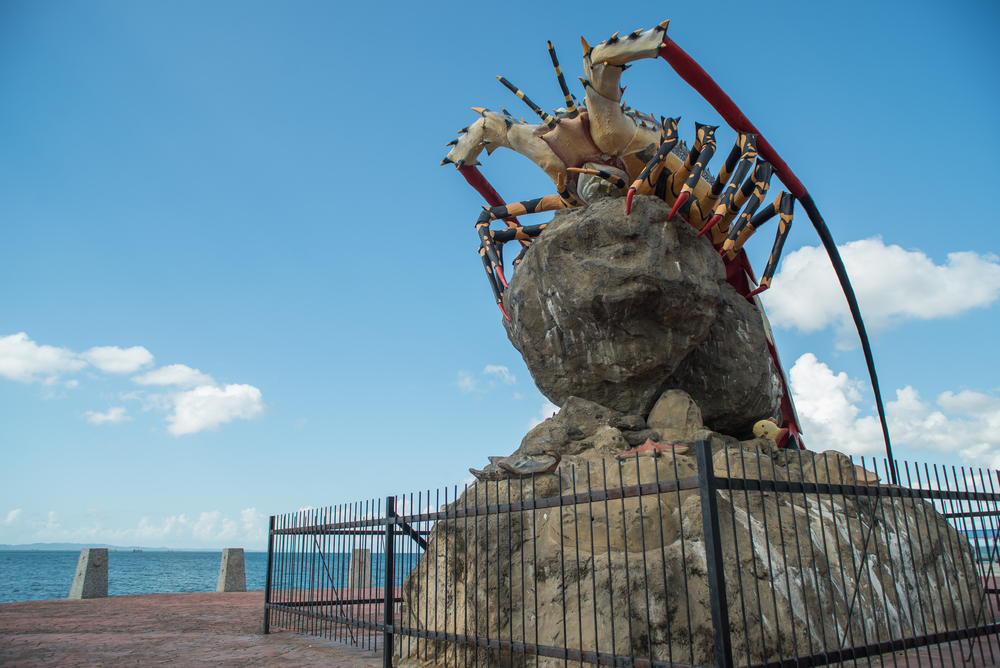 Pitas is a small town located in the Kudat district. The locals at Pitas work in the aquaculture industry since the land in Pitas is not ideal for agriculture. This giant lobster was built at the Bengkoka Square, strategically placed to greet visitors as they arrived.
In a push to promote eco-tourism in Pitas, the Sabah Tourism Board oraganises the Pitas Bengkoka Festival, which features various cultural exhibitions and competitions, including a decorative boat competition and sea sports. This year, the Pitas Bengkoka Festival 2016 will take place in May.
8. Siga in Penampang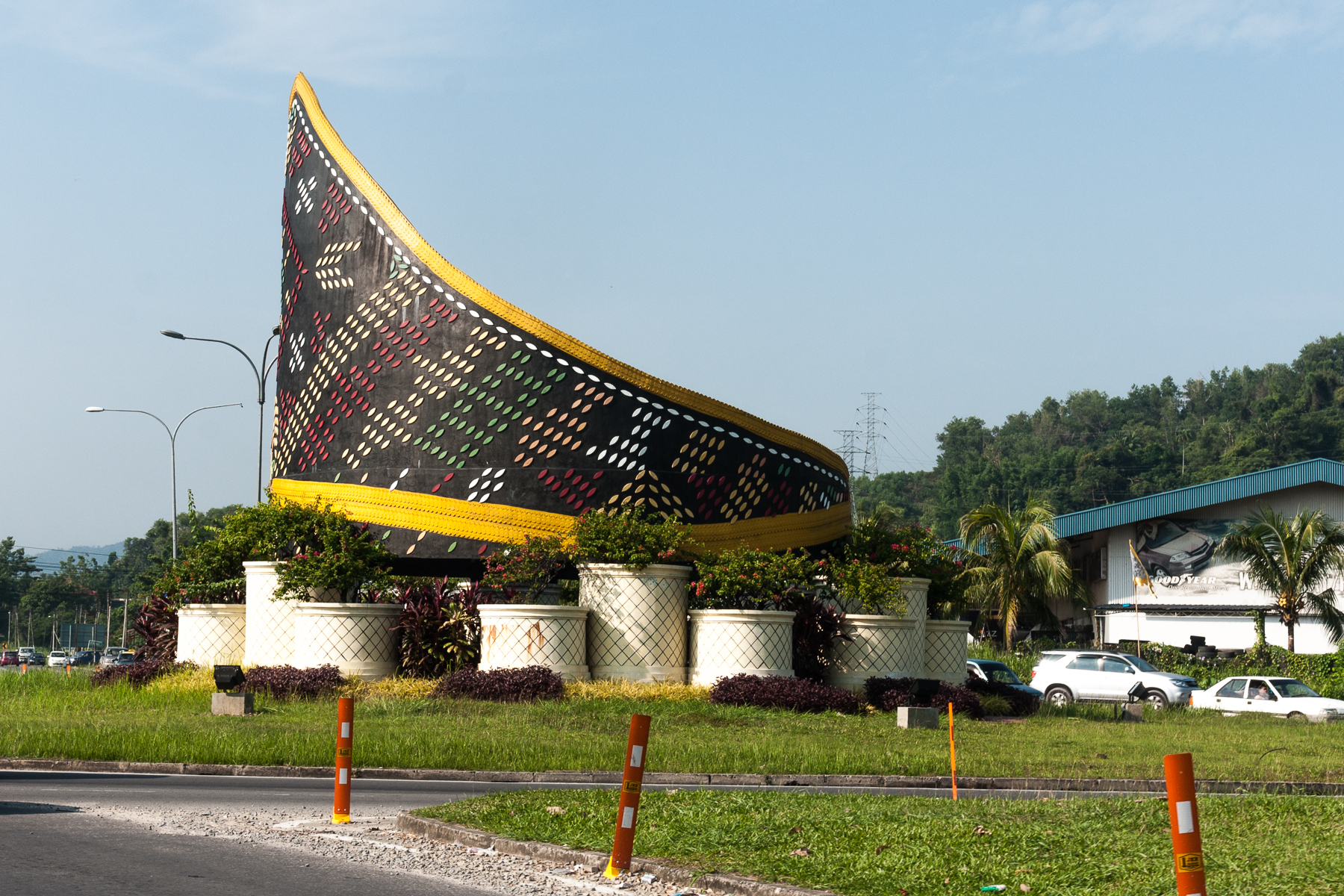 Siga is a traditional Kadazan headdress. It is usually made from kain dastar which is a traditional hand-loom textile championed by the Bajau, Irannum and Dusun tribes in Sabah. The process of making kain dastar itself is quite complicated and requires much patience and concentration. The resulting textile is soft and colourful, usually with red, yellow, green, and white patterns on a black background.
According to the Kadazandusun Cultural Association (KDCA), the Siga itself can be made by folding or twisting kain dastar in a number of ways; Hinopung (python), a twsited version called Kinahu' (potholder), or folded models, such as Sinimbitan or tinahanuk.
---
"ExpatGo welcomes and encourages comments, input, and divergent opinions. However, we kindly request that you use suitable language in your comments, and refrain from any sort of personal attack, hate speech, or disparaging rhetoric. Comments not in line with this are subject to removal from the site. "
Comments