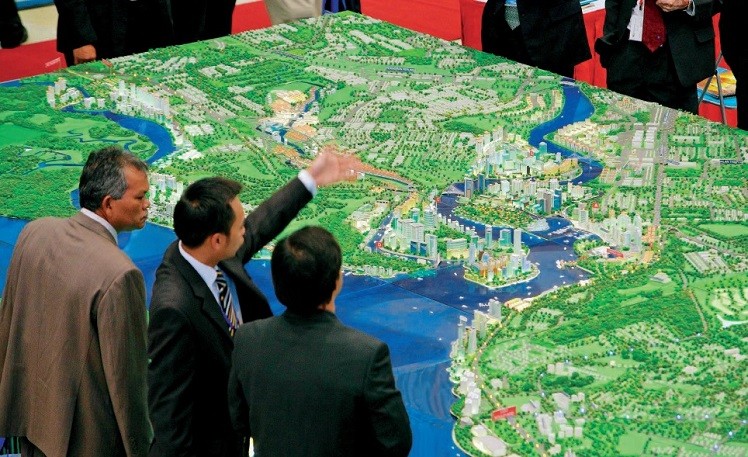 A monumental undertaking in an area three times the size of Singapore, Iskandar Malaysia will continue to transform the southern region of Peninsular Malaysia in 2016. Here, a seasoned industry observer takes a closer look at this ambitious development.
In July 2012, TIME magazine called Iskandar Malaysia (IM) "one of the most ambitious development projects in the world." Three years on, and that still holds true. Very few master plans in the world can rival IM in both scope and scale.
IM is a mixed development project in an area three times the size of Singapore, and in the words of Prime Minister Najib Tun Razak, aims at "having three million people, 1.46 million jobs, cumulative investments of RM383 billion over 20 years and a gross domestic product (GDP) of US$93.3 billion" by 2025.
It is carved out in the area of Southern Johor and encompasses five key nodes simply called:
• Flagship A – Johor Bahru
• Flagship B – Nusajaya
• Flagship C – Western Gate Development
• Flagship D – Eastern Gate Development
• Flagship E – Senai – Skudai
In these five flagships, the particularly large number of residential dwellings under construction in Johor Bahru has been a cause of concern for many property investors and industry observers. Some are predicting that IM's housing market will fail due to unfettered supply being constructed in places like Danga Bay and Princess Cove.
In April of 2015, Maybank Investment Bank's research arm painted a grim picture, stating that property prices in IM would likely decline in the medium terms. The research arm cited over-supply as a cause for concern. Despite some of this cause for concern, development in IM has been chugging away and the investments have been coming in. So is IM in troubled waters?
IM Is Not a Property Development Project
In my opinion, it is the less-talked about Western Gate Development, Eastern Gate Development, and Senai-Skudai that is the main engine driving IM's growth now and in the future. It is here where the economy of IM is being molded and where sparks are being created.
In December of 2015, the Iskandar Regional Development Authority (IRDA) released some very interesting news. It announced that between 2006 and November 2015, IM had recorded total committed investments of RM187.96 billion. 50% of this committed investment has already been realized as projects on the ground. In a span of nine years, IM has achieved about 50% of its 20-year cumulative investment target.
What is very interesting about this report is the breakdown of the investment. The sector with one of the highest cumulative committed investment is the manufacturing sector with RM52.1 billion. The manufacturing sector – together with logistics, tourism, healthcare, education, consulting services and financial advisory, the creative industry, and government spending on infrastructure and public works – account for RM76.02 billion or 40% of the total cumulative committed investment in IM.
This tells us that IM is not simply an oversized housing project. IM is an economic master plan. It is a plan to boost industry and manufacturing. It is a plan to attract foreign investment and to create jobs. This is the catalyst for IM. Most people overlook this fact.
It is a fact that the property market is shaped by the economy. A good economy equals a good property market. In IM, the economy is not only good, it is well-planned, has serious government backing (both Malaysian and Singaporean), and is sustainable in the long term.
If IM achieves its target of creating 1.46 million jobs, there will be a good supply of buyers for its housing market. Going by IM's current progress report, it will probably achieve this target. As such, there may not be much cause for concern for IM's housing market in the long term.
Government Backing
One of the main reasons why I believe IM will not fail is the strong government backing it has from Malaysia and Singapore. Beyond just lip-service, the governments of both countries have initiated sustained activity towards ensuring IM's success.
The High Speed Rail that will connect Singapore to IM and Kuala Lumpur is one such initiative that is already well into the planning stage. The cooperation between Malaysia and Singapore on IM goes all the way to the top. Prime Ministers from both countries are actively involved.
The Malaysian government has shown strong commitment towards IM in the form of investment into infrastructure, incentives for investors and strategic plans. The IRDA reports directly to the Prime Minister who is co-chairman of IRDA.
This government backing ensures strong policy-making on a national level towards IM's success and bolsters investor confidence, which is evident in the impressive cumulative committed investments to-date. Almost 41% of these committed investments are from foreign investors.
Another Shenzhen
Shenzhen is a major city in Guangdong, China. It is one of China's most successful Special Economic Zones and financial centers. In its 2013 research report, CIMB Bank described IM as "Malaysia's Shenzen."
IM does have a lot in common with Shenzhen. In a very well-written piece in The Edge (30 June 2015) titled "Iskandar Malaysia: Why Are The Chinese Here?", Ryan Khoo pointed out that Shenzen's growth was driven by spill-over from Hong Kong's economy and increased connectivity by high speed rail. The parallel he draws with IM and Singapore is very similar. Simply put, IM will enjoy economic spillover from Singapore.
Singapore's Economic Development Board (EDB) is encouraging MNCs to look into a twinning model between Iskandar and Singapore where high value-added services operate out of Singapore while manufacturing activity take place in Malaysia. This is a synergistic model that many MNCs will find very attractive.
Ryan also highlighted how the population boom in Shenzhen, driven by job creation bolstered economic prosperity. Most people living in Shenzhen today are not natives of Shenzhen. This is forecasted to happen in IM. Job creation and relatively cheaper healthcare for Singapore's ageing population will be a catalyst for population boom. This is evident from the fact that IM has one of the highest population growth rates now. The target population of 3 million people by 2025 can be easily achieved with current growth trends.
Ryan opines that Chinese developers like Country Garden and R&F, who come from Guangdong, see the resemblance between IM and Shenzhen. They witnessed the growth of Shenzhen and are aware of what sparked its growth. Similar conditions in IM are a major motivation for their heavy investment into the housing market here.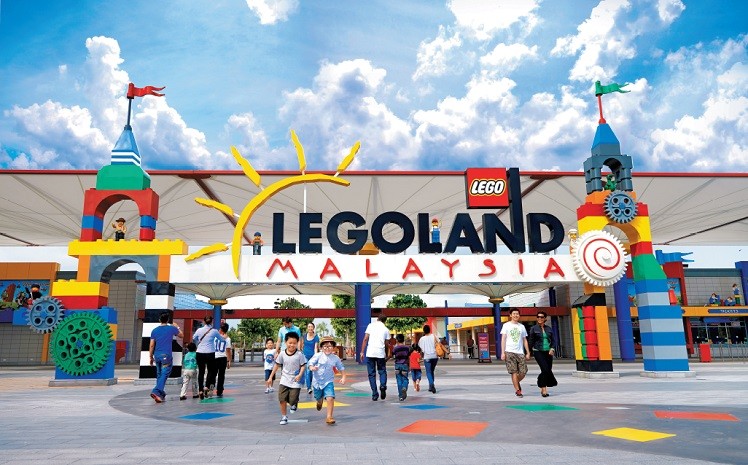 Iskandar's first theme park, Legoland Malaysia
Overlooked Areas Of IM's Housing Market
The mention of IM to people outside of Johor conjures images of luxury properties along the waterfront of Danga Bay. Those more in the know will think of the five flagships.
However, there is a vast tranche of land outside the five flagships but within the interior of IM that is often overlooked. These places present some of the best investment opportunities. Here, you will find small townships with strong growth drivers and huge potential. In Seri Austin for example, landed houses were sold for as low as RM350,000. Imagine the appreciation potential.
Many reputable developers like UM Land, SP Setia, and Eco World are changing the landscape here with wellcultivated projects that are not only appealing in design but more affordable. Areas like Bandar Dato Onn, Seri Austin, Taman Setia Indah, and Bukit Indah offer great opportunities. Commercial spaces here appear to be fully occupied. You can tell that business is good. A larger segment of the Iskandar Malaysia population would be able to afford properties in these areas.
Based on my own travels to IM and observation, there are investment gems in the interior of Iskandar Malaysia. Investors should be looking at these areas for low hanging fruit.
Grim or Bright Future?
There is a concern about the supply in IM's housing market. Coastal projects alone in Danga Bay and Princess Cove will account for 52,000 to 62,000 houses coming into the supply stream in the next few years.
However, IM is backed by good economic fundamentals. It is not a property project but rather, an economic zone with well-planned catalysts that will boost the regional economy, create jobs, and spur rapid population growth. It has got strong government backing, both in Malaysia and Singapore. No less than the Prime Ministers of both countries are spearheading policy-level efforts.
In many ways, IM parallels Shenzhen. We are able project IM's trajectory by looking at Shenzhen and as it stands, IM is well on its way towards becoming an economic success.
Current level of committed investments in Iskandar is well above the critical mass required for its success. Besides popular areas like Danga Bay, Princess Cove, and Medini, the interior of IM offers housing projects that are affordable with good investment opportunity. This is a sign of a balanced housing market and bodes will for the housing sector in IM.
Although there may be valid short-term concerns, I still am optimistic about IM in the longer term because it is a massive development plan which is built on good economic fundamentals.
---
"ExpatGo welcomes and encourages comments, input, and divergent opinions. However, we kindly request that you use suitable language in your comments, and refrain from any sort of personal attack, hate speech, or disparaging rhetoric. Comments not in line with this are subject to removal from the site. "
Comments