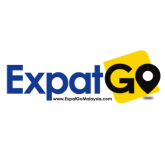 It has now been over 10 years since the Malaysia My Second Home (MM2H) programme was launched and, to date, well over 20,000 people mostly retirees, have been approved under the programme. The MM2H programme offers foreigners a 10-year, multiple entry visa that it is relatively easy to renew on expiration.
Applicants must show they receive a regular monthly income over RM10,000 (or equivalent). They must also show liquid assets of over RM350,000 (applicants aged over 50) or RM500,000 (applicants under 50). Prior to visa issuance, most applicants have to place a Fixed Deposit with a bank in Malaysia.
For those who choose to retire here, buying a property makes sense and usually, being retired, these buyers want smaller properties. Accordingly, some states have set lower limits for people holding the MM2H Visa, though not all states have done this.
However, there is no minimum age for applicants, so it also attracts foreigners who work outside Malaysia but want to have a base in this country, as well as people who wish to make extended visits or possibly relocate in the future. The minimum income requirements ensure that applicants can enjoy a very pleasant life here if they do decide to relocate.
Fixed deposits
For those staying in Malaysia using the MM2H visa, buying a property in Malaysia is an added incentive; as it allows you to withdraw part of the money you need to place in a fixed deposit account in Malaysia, which is an MM2H requirement. You can do this starting from the second year of staying in Malaysia with three options:
For MM2H participant below the age of 50, you can withdraw up to RM150,000 from your fixed deposit commitment of RM300,000 for approved expenses*.
For MM2H participant aged 50 and above, you can withdraw up to RM50,000 from your fixed deposit commitment of RM150,000 for approved expenses*.
*These expenses include those related to buying a home or a local car, paying medical bills, or to cover their children's education (in Malaysia).
Additionally, should you purchase a property in Malaysia worth RM1 million and above in Malaysia, you are allowed to reduce the amount of money you need to place in the aforementioned fixed deposit account, in the following way:
For MM2H participant below the age of 50, your fixed deposit commitment is reduced from RM300,000 to RM150,000.
For MM2H participant aged 50 and above, your fixed deposit commitment is reduced from RM150,000 to RM100,000.
Applicants receiving a government pension (paid directly by the government) over RM10,000 a month can receive an FD exemption.
All FDs must be placed with a bank in Malaysia after receiving the letter of Conditional Approval (see below). The FD must be left on deposit as long as the person remains on the programme.
Terms, Conditions and Other Benefits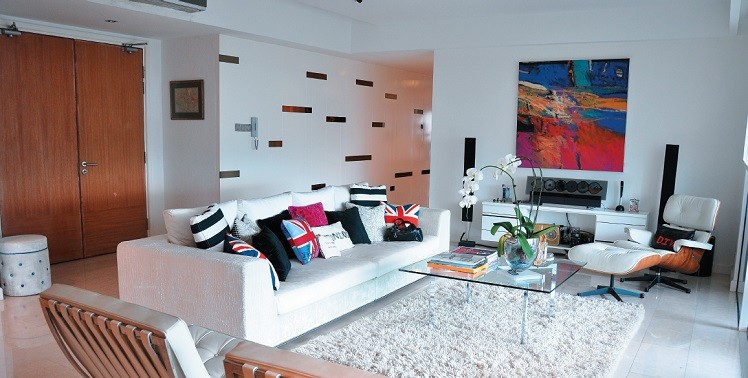 The Visa
The renewable MM2H Social Visit Pass is valid for 10 years, and this multiple re-entry visa allows holders to come and go as they like. The visa is for foreigners, and foreign spouses of Malaysians and former Malaysian citizens are also eligible to apply.
Property Purchase
All visa holders are permitted to buy most residential properties, although in most states, the price of the property must exceed RM500,000 (rising to RM1 million in 2014) and purchases must be approved by the State authorities. It is possible to get loans from local banks to buy property in Malaysia, and applying for a loan is usually easier for MM2Hers.
Tax-Free Car
MM2H visa holders are permitted to buy a locally manufactured or locally assembled car tax-free in Malaysia. Alternatively, MM2Hers can import their own car, duty-free, from their previous country of residence or their country of citizenship. There is a fixed timeframe in which the tax-free car benefit must be claimed, so the applicant must purchase or import the car within this period.
Taxable Income
Malaysia does not tax income from overseas and does not impose any inheritance taxes. Any income received from within Malaysia will be liable to Malaysian taxes.
Age and Dependents
The programme is open to all ages, and applicants are allowed to include their children (under the age of 21) on the visa, as well as any dependant disabled children (over 21) and parents (over 60). Any other dependants above 21 years old have to obtain a separate visa.
Domestic Help
Each participant is allowed to bring in one domestic helper, who must come from a country approved by the government (including the Philippines and Indonesia). In certain cases, a second foreign maid is permitted.
Medical Examination and Insurance
All applicants are required to undergo a simple medical examination in Malaysia. They must also possess medical insurance, unless they are aged over 60 and unable to obtain coverage because of their age.
Letter of Good Conduct
All applicants are required to obtain a letter of good conduct (asserting they have no criminal record) from their country of citizenship or from the country they have most recently lived in.
Employment
MM2H visa holders are not permitted to take up full time employment in Malaysia. If MM2Hers wish to work full-time, they must surrender their MM2H visa and obtain a regular work permit.
MM2Hers aged over 50 may work up to 20 hours a week for a company in Malaysia subject to the company obtaining approval. MM2Hers may invest in a Malaysian company and be on the board of Directors, but their duties must not involve day to day activities.
MM2H Agents and Fees
The visa application can be made directly to the MM2H Centre at the Ministry of Tourism office in Putrajaya or through an authorised agent (a complete list of approved agents can be found on the Ministry of Tourism's website). The government has stated that fees for the MM2H application cannot exceed RM10,000.
Aside from any agent's fees, a payment of RM90 per year per person is charged for the issuance of a visa, while other visa fees may apply to some applicants. Those who make the application directly (without an agent) are required to place a cash bond with the government for as long as they hold the MM2H visa. The amount depends on nationality but can be up to RM2,000 (for Americans) per person. This requirement is waived for those using an agent.
Approval Process
Applications that fulfil the criteria should be processed and approved within 30 to 60 days of submission to the MM2H Centre. Once approved, applicants receive a Letter of Conditional Approval which sets out the visa fees due and all the remaining conditions that must be met. Applicants then have six months to comply with the conditions and collect their visa at the Immigration Department.
Changes to Programme Rules
The terms and conditions for this programme have been changed several times since it was first launched and the above information is current at the time of going to press. Updated information can be found at www.MM2H.com or www.MM2H.gov.my.

---
"ExpatGo welcomes and encourages comments, input, and divergent opinions. However, we kindly request that you use suitable language in your comments, and refrain from any sort of personal attack, hate speech, or disparaging rhetoric. Comments not in line with this are subject to removal from the site. "
Comments