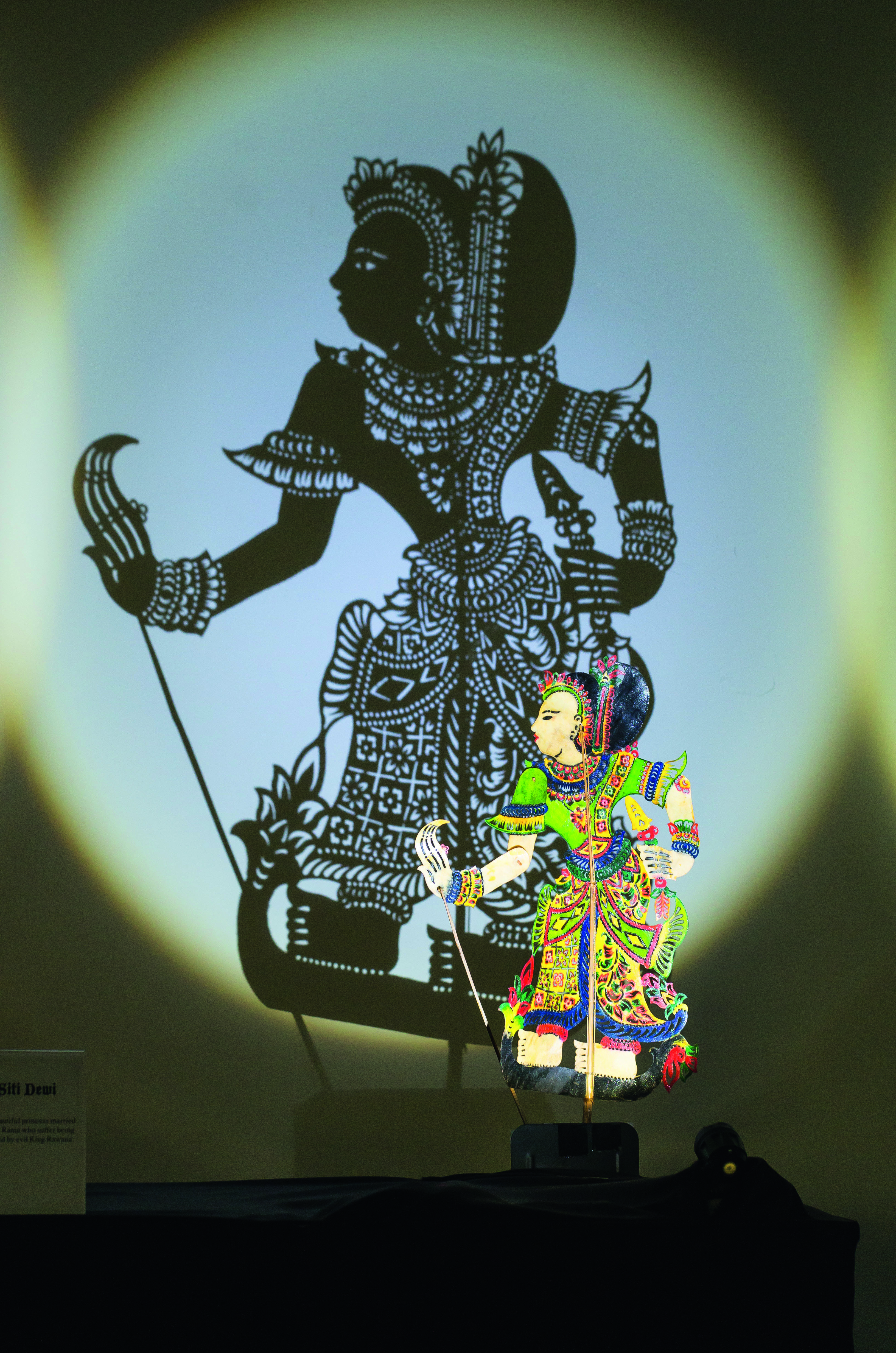 Wayang kulit is one example of traditional art coloured with influences from religions and cultures which entered the Malay Peninsula from Asia and the Middle East in the past. Vatsala Devi met up with Tintoy Chuo, the brainchild behind Fusion Wayang Kulit, and found out what led to his recent venture in revitalising this ancient art form.
Malaysia's cultural mosaic is marked by many different cultures, but several in particular have left a lasting influence on the country. Chief among these is the ancient Malay culture, and the cultures of Malaysia's two most prominent trading partners throughout history – the Chinese and the Indians.
Along with the goods, the traders also brought their arts and culture, and as a result, the Malay culture has inherited some of the Hindu-Buddhist dance and drama traditions associated with the ancient royal courts and the music and dance of the Islamic communities, along with a large quantity of Malay folk music and dance.
One such example is the wayang kulit, which is slowly fading into oblivion as the younger generations are less interested in this beautiful culture due to the advancement in technology and other entertainment options.
The art of shadows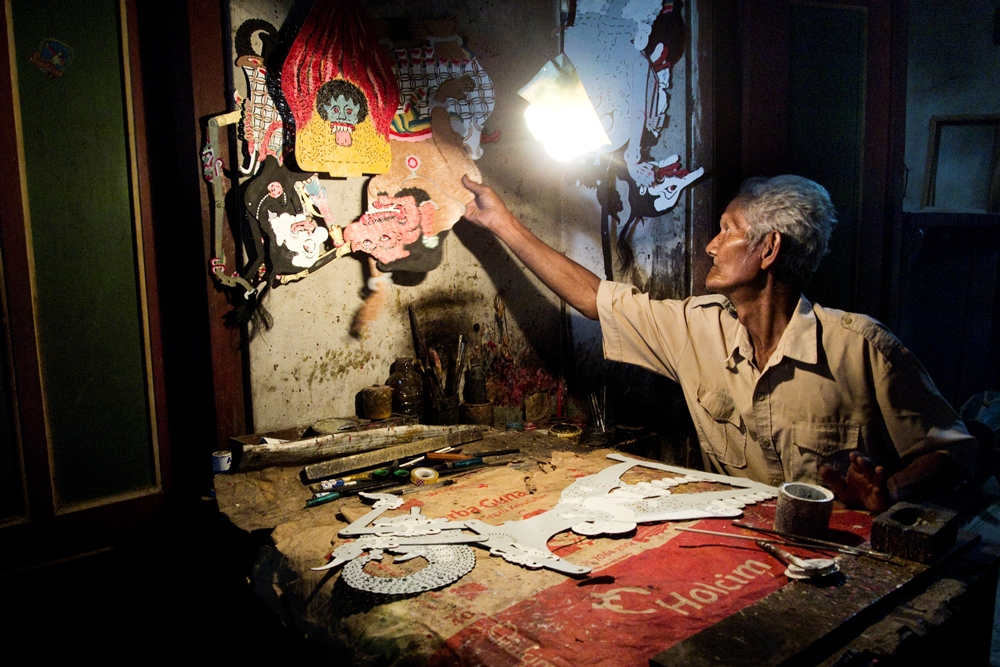 Preserving wayang kulit is important as it gives us a sense of nationality, and that's why Tintoy Chuo and Teh Take Huat are working hard to revive one of Malaysia's oldest performing arts. When I met up with him, Tintoy Chuo said that wayang kulit has been present in Malaysia for hundreds of years, and is one of the country's most identifiable cultural elements. Combining music, handcrafted puppets, and a complex story line, the wayang kulit is a unique art that is fading away from mainstream entertainment.
The Penangite further explained that the younger generation don't always get to experience this art form, therefore they are not aware of its beauty and craftsmanship. As a Malaysian, he wanted to do his part to revitalise the wayang kulit and get the younger generation to be more enthusiastic about it.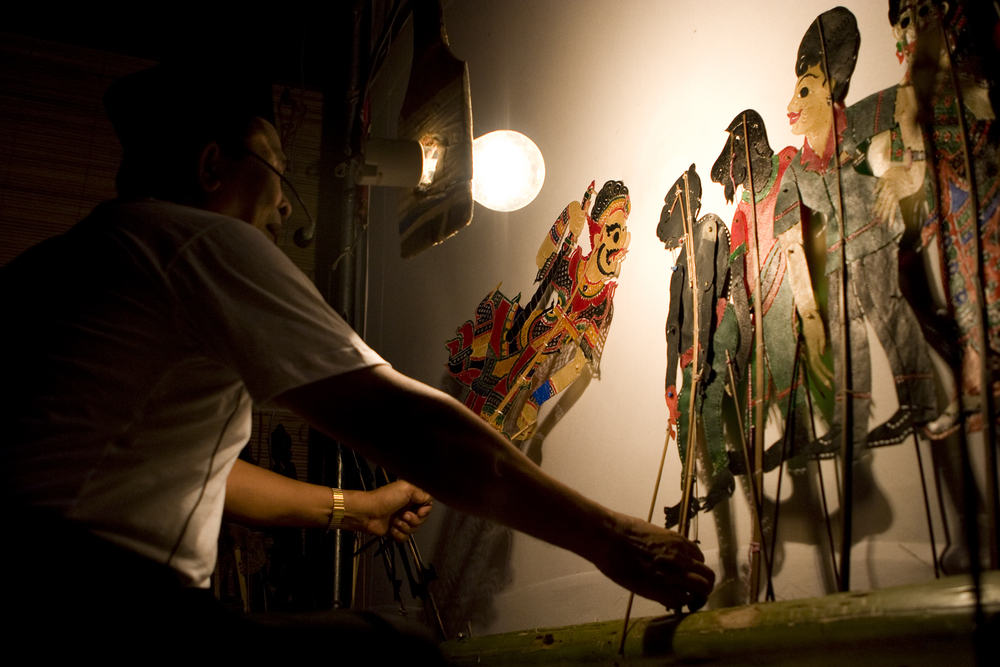 "I'll be lying if I said my interest in wayang kulit started from a young age," he said laughingly. "In fact, I have always been a fan of science fiction and back in the days when there was no Internet, the only form of entertainment we had was the television.
I grew up watching these animated cartoons, but that wasn't enough for me. I wanted to recreate them so I could look these characters whenever I wanted, so I started drawing these characters out. It then dawned on me that I wanted to be involved in the graphic industry," reminisced Tintoy.
Creative expressions
Incidentally, it was his love for graphic design that brought him to Kuala Lumpur. Like most conservative parents, Tintoy's parents wanted him to pursue a more stable career, but Tintoy stood by his dreams and was adamant on pursuing his tertiary education in graphic design.
He enrolled in the Malaysian Institute of Art in 1994 and majored in Multimedia, particularly Interactive Design. Today, Tintoy owns a studio and ekes a living from character designing, and working with clients such as KFC, Cadbury Malaysia, Astro XTY, Singapore Tourism, Nike Singapore, and Channel V – Hong Kong. So, from someone enjoying such success such as Tintoy, how did Fusion Wayang Kulit come about?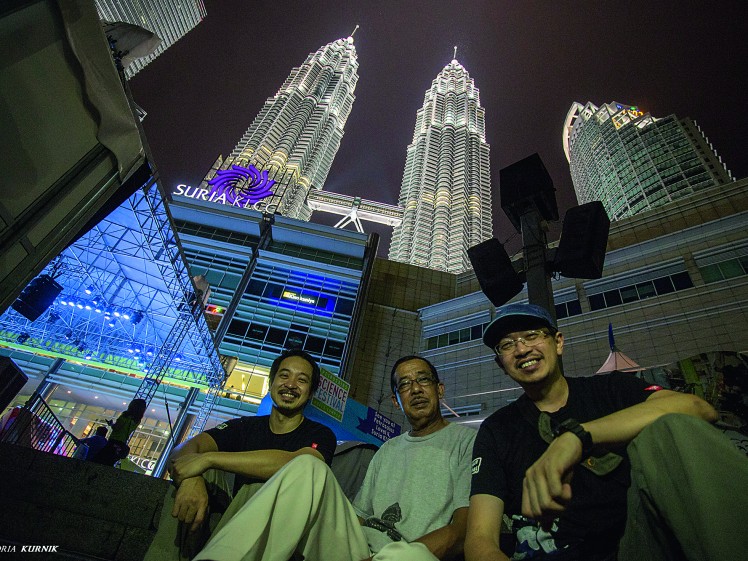 The 43-year old explained, "The birth of Fusion Wayang Kulit might have been an accidental one, but there is no denying that now Fusion Wayang Kulit has evolved from merely a pet hobby to a substantial project. It came about in 2012 when a friend who organized the Designer's Weekend at Publika asked me if I would be interested in taking part in the exhibition, as Designers Weekend was a festival featuring an unprecedented array of leading design trends and culture from the freshest colony of industry experts and established designers in graphic design.
Being a character designer, the idea appealed to me and I agreed to take part. My friend then challenged me to present something fresh, innovative, and creative. It seemed like a good idea and it spurred me to think of a way to combine my love for sci-fi and Malaysian culture," explained Tintoy.
Tintoy added that while doing research on various Malaysian cultures, he discovered the unique art form of wayang kulit. While agreeing that there are many Malaysian traditional arts that are fading into oblivion, he was most intrigued by wayang kulit because of the characters in it. Since he is a character designer, he connected with it and felt he could do an exhibition revolving this art. He ultimately decided to try something different and futuristic while merging it with passion for science fiction.
A twist on the classics: A new hope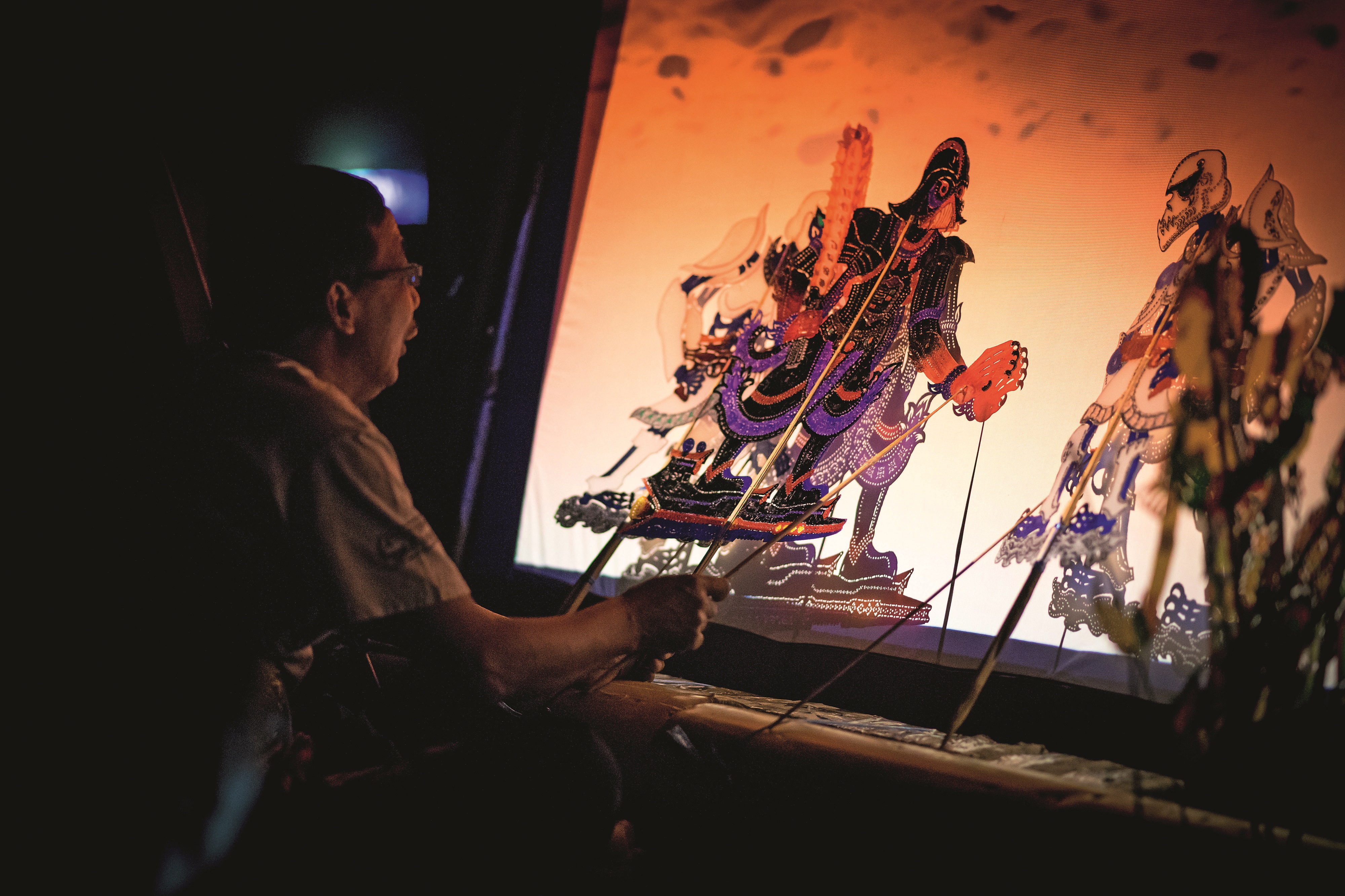 Tintoy said passionately, "I am a huge fan of Star Wars. I remember watching the first movie in 1978 when I was just five or six years old – although I can't remember much details about the movie – I was captivated by the magic of it all.
Designer's Weekend gave me the opportunity to fuse my love for Star Wars and intrigue for wayang kulit into one, and that marked the birth of Peperangan Bintang (loosely translated to War of the Stars) in 2012."
Peperangan Bintang, explained Tintoy, is a Star Wars-inspired wayang kulit that combines traditional elements with the epic space opera. This brilliant idea turned out to be a success for the Fusion Wayang kulit team at the Designer's Weekend, where they exhibited two big shadow puppets depicting Star Wars characters.
During the exhibition, word about two Chinese lads showcasing wayang kulit with a twist reached the ears of Pak Daim, the 13th accredited Tok Dalang of traditional Kelantan Malay shadow play and the author of "The Kelantan Malay Traditional Shadow Play". Consequently, Pak Daim visited Tintoy and Take Huat, and was impressed by the duo's interest in bringing wayang kulit to the urban crowd.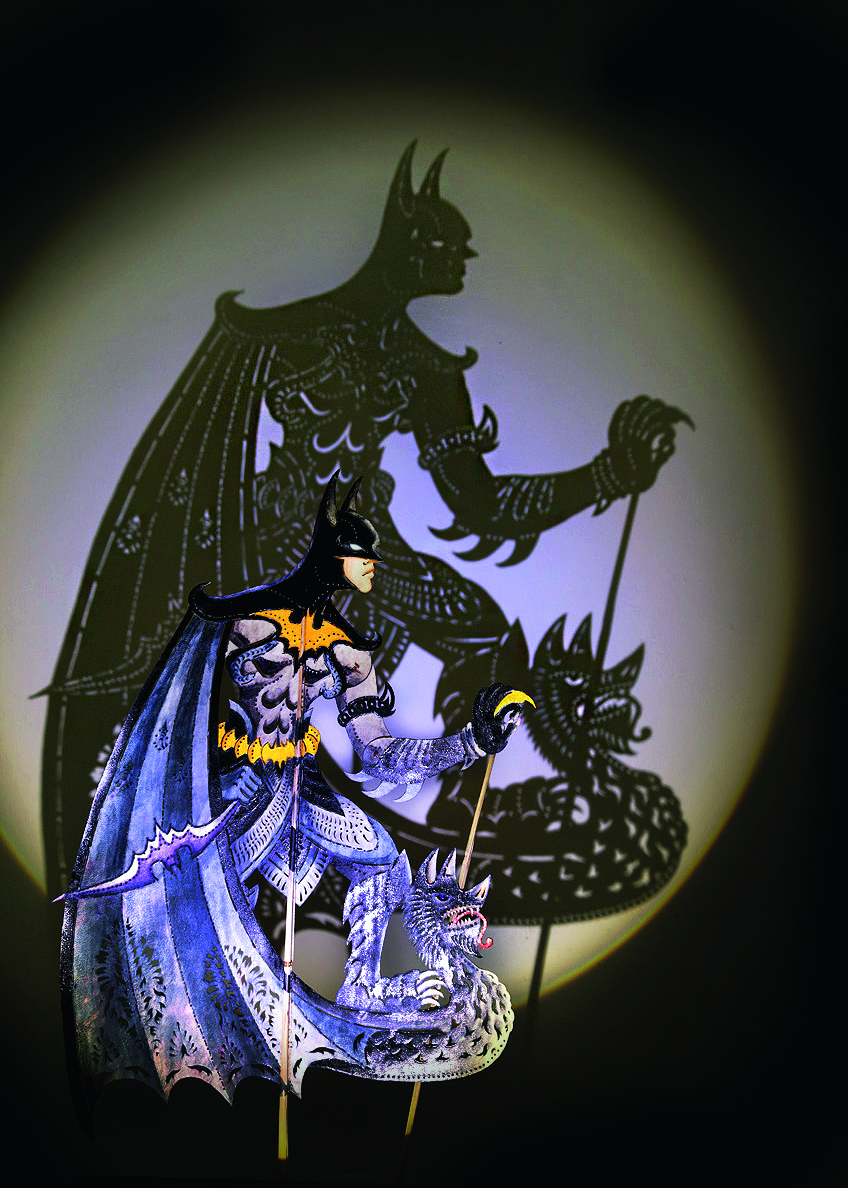 Upon receiving input and support from the master puppeteer, the trio became the masterminds behind Fusion Wayang Kulit, working towards creating a full production that was completed and staged in October 2013 at one of the satellite events during the Asia Entrepreneurship Summit.
Tintoy said that Peperangan Bintang is a modified and simplified version of Star Wars' fourth installation, A New Hope. Some of the reviews cited Peperangan Bintang as not only a brilliant and unique take on George Lucas' space opera, but also a remarkable attempt at reviving the traditional art of wayang kulit. Involving a full contingent of musicians, computer generated visual effects, and 12 shadow puppets, it was a successful result of a year's hard work.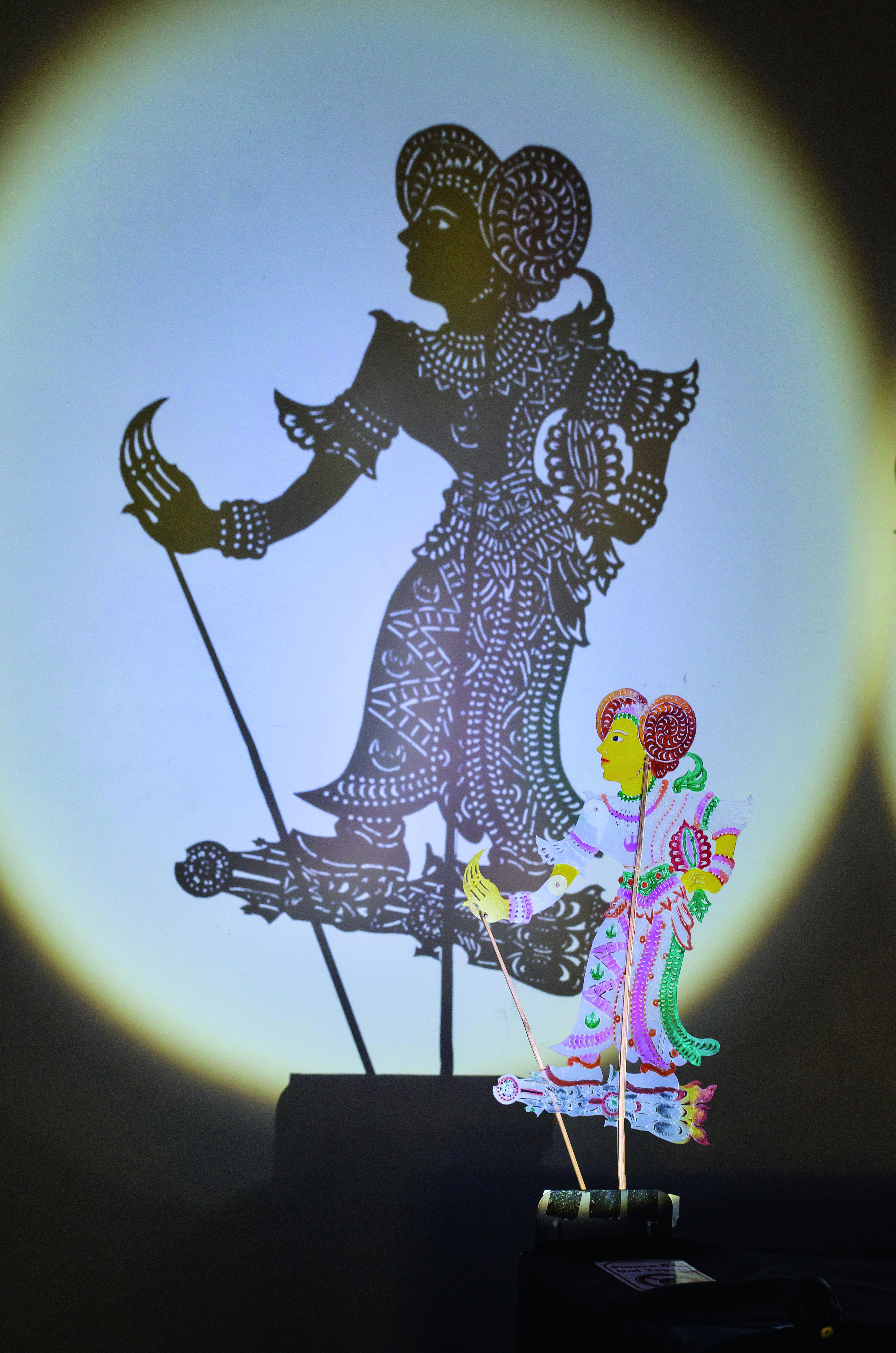 "Preparing for Peperangan Bintang was challenging because we needed to step out of our comfort zone. For me, it was learning the intricacies involved in the making of wayang kulit and for the Tok Dalang, it was getting used to performing a modern interpretation of wayang kulit.
He was initially baffled as to how to express laser guns through traditional medium, but we managed to overcome these challenges to put up a successful performance. Our collaboration is a very successful one because they each have understanding and respect for the traditional art and modern interpretation," explained Tintoy.
The Fusion Wayang Kulit Team is currently working on a new project, which they hope to complete and stage in June 2016. Classic art forms such as wayang kulit are feared to be fading into extinction, but with renewed interest and revivals from the younger generation such as Tintoy, there may be hope after all.
For more information, please visit: www.facebook.com/fusionwayangkulit
This article was originally published in The Expat Magazine (March 2016) which is available online or in print via  a free subscription.



" ExpatGo welcomes and encourages comments, input, and divergent opinions. However, we kindly request that you use suitable language in your comments, and refrain from any sort of personal attack, hate speech, or disparaging rhetoric. Comments not in line with this are subject to removal from the site. "



Comments