Punitha Kumar delves into some of the many markets around the Klang Valley.
Having mismatched chairs, cutlery and the occasional signpost from the past is a common feature in cafes across greater KL. The older and more chipped the furniture is, the better it ranks on the level of 'hipsterness'. But, where does one actually find these types of furniture? The answer – flea markets.
Flea markets are basically a place to sell second-hand usable and even broken items that may be of use to someone else. It's a treasure trove for creative minds. Here are 10 such markets in the Klang Valley for your perusal. Who knows? You might just find that rickety grandfather chair you've been searching for.
1. Amcorp Mall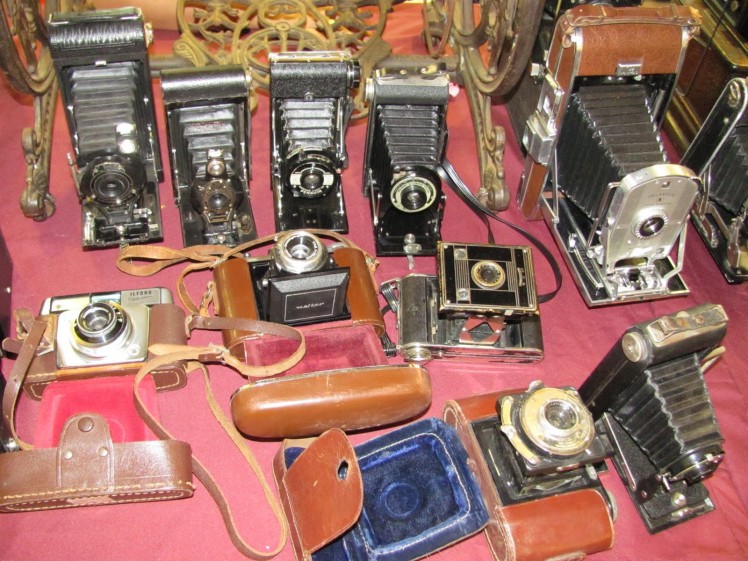 When it comes the flea market at Amcorp Mall, it is touted to be a 'tale as old as time'. The market has been around, reportedly, since 1998 and is as old as the establishment. Three hundred traders set up stalls from the lower ground floor up till the top floor. The weekly event has not only become a place to sell oddities and collectibles, but an outlet for visitors to just enjoy the vibe, share interests and learn about new things.
Where: Amcorp Mall, Jalan Persiaran Barat off Jalan Timur, Petaling Jaya.
When: 10am till 6pm every weekend
2. The Pop-Up Haven Bazaar
This bazaar does give off a heavenly presence especially if you visit the place with an empty stomach. Sneak off during Friday lunches if you're one of those lucky employees that get longer lunch hours or drop by the place on a weekend and grab some fusion sushi from food trucks or some classic roasted chicken. Stalls also sell vintage homewares, clothing and jewellery, artisan crafts, fresh juices and random knick-knacks.
Where: Plaza Damas, Fountain courtyard, Jalan Sri Hartamas, Kuala Lumpur.
When: Noon till 9pm between Friday and Sunday
3. Tricube Container Market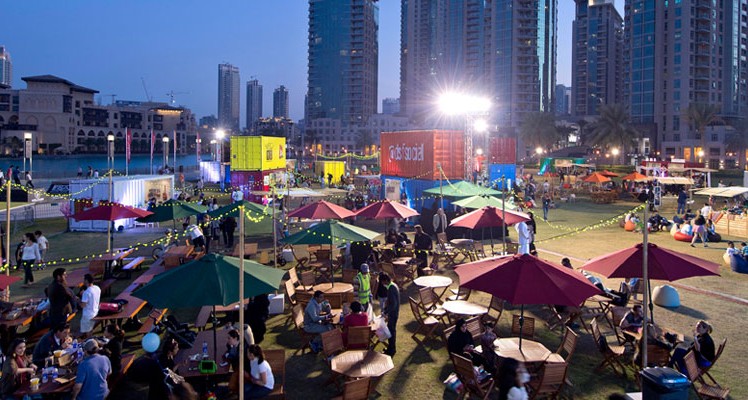 Ever shopped inside a shipping container? Hold on. Have you even stepped into a shipping container? Well, check out the Tricube Container Market if you wish to kill two birds with one stone. Fairly new to the Malaysian shopping scene, the market held its first event in January this year. Aside from housing containers that will be selling bags, handmade items, accessories, clothes and food there will also be a host of exciting performances and gigs on site.
Where: Sunway Nexis, Jalan PJU 5/10, Dataran Sunway, Kota Damansara
When: Check TricubeKL's Facebook or Instagram page for upcoming dates, 10am till 11pm between Friday and Sunday
4. Seek & Keep Bazaar
This once a month Seek & Keep bazaar comes with a theme. Since Easter is not too far off, you might want to drop by this artisan market with home-grown retailers catering to your specific needs. As the market tends to have a kids zone, there are high chances of egg-painting and hunting activities. Do check BSC's Facebook page for more details.
Where: Bangsar Shopping Centre (BSC), Jalan Maarof, Bukit Bandaraya, Kuala Lumpur
When: 10am till 9pm during the weekends. Once a month.
5. The Curve

A flea market is meant to have the oddest and most random objects. At The Curve, you will be pleased to find out there is a market for biscuit keychains and plastic sticker earrings. With that being said, the amount of stalls during the market will not disappoint either. Rare vintage collectibles to upscale designer hijabs, there is something for just about anyone.
Where: The Curve Shopping Mall, Jalan PJU7/3, Mutiara Damansara, Petaling Jaya
When: 10am till 10pm every weekend
6. ABC Market
So, the ABC Market does not stand for 'Ais Batu Campur' which is a popular local dessert of ice shavings doused in red bean and syrup. I digress. In this instance, it stands for Arts, Bric-a-brac and Crafts. Car accessories and retro hand-me-downs, apart from locally-made handicrafts, are popular items that are sold here.
Where: Plaza Mont Kiara, Fountain courtyard, Jalan Kiara, Kuala Lumpur
When: Every Thursday and Sunday
7. Subang Parade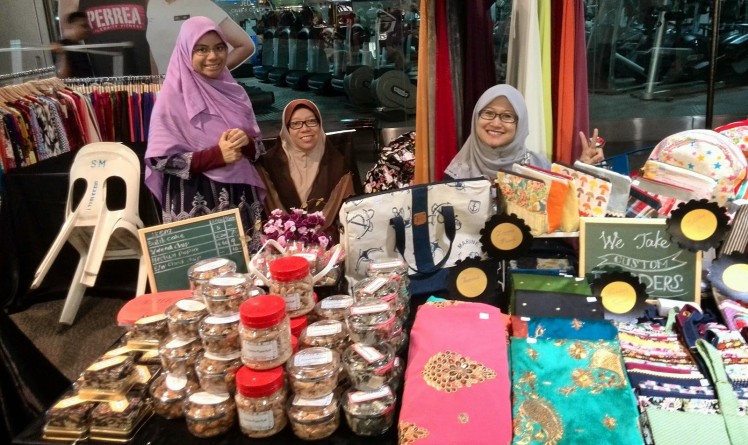 If you are looking to avoid the crowd and have a much more relaxed stroll while perusing the stalls, head on over to the bazaar at Subang Parade. However, the price you pay for a quieter environment comes in the form of lesser variety. Despite that, it is still worth a visit if jewellery, homemade desserts and quirky trinkets are up your alley.
Where: Subang Parade, Jalan SS 16/1, Subang Jaya
When: 10am till 10pm between first and last weekend of every month.
8. Fuyoh Art Bazaar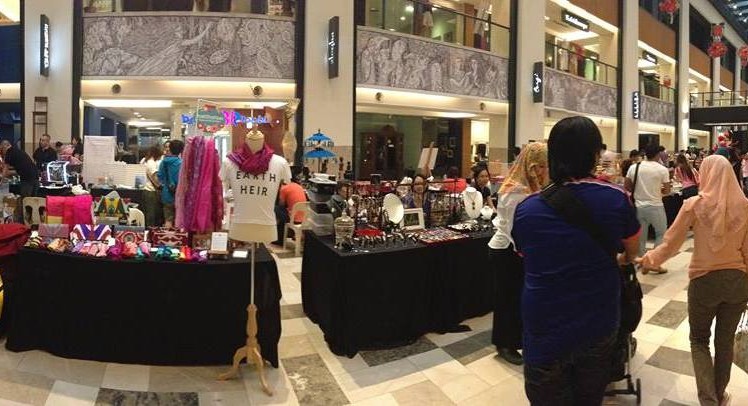 Another monthly event, the Fuyoh Art bazaar predominantly focuses on one thing – art. But that does not mean other random items are nowhere to be found. It is after all housed in Publika, a generally artsy-fartsy establishment with strange lopsided, less-friendly-on-your-gluteus-maximus chairs and floors lined with sculptures made from recyclable items. Handmade decorations and accessories come highly-recommended by visitors but they do not come cheap. Check the bazaar's FB page for upcoming dates.
Where: Publika, Jalan Dutamas 1, Solaris Dutamas, Kuala Lumpur
When: Once a month on Sundays.
9. The Urban Yard
This bazaar is held every second weekend of the month and features apparels, accessories, shoes, bags, handmade crafts, desserts, local food and many more trinkets and knick knacks you do not need but merely want. However, if you live slightly away from the city, this could be an ideal location to spend your weekend without having to wade through traffic entering city centre on weekends.
Where: Setia Walk, Persiaran Wawasan, Pusat Bandar Puchong
When: Noon till 10pm, every second weekend of the month
10. Kasturi Walk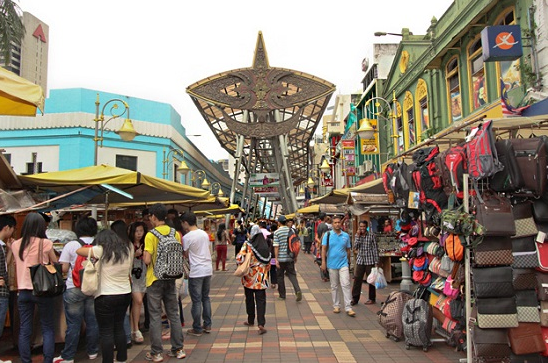 Malaysia's Chinatown is infamously-known for its pirated designer handbags, roasted chestnuts, beach wear and slightly-cheaper alcohol. However, Kasturi Walk is a covered, open-air flea market that stretches to an entire strip of road selling an extensive range of items, even used smoking pipes. If you're in the mood for some good people-in-your-face moments and you're an expert at haggling for your desired price, this is the place to be.
Where: Petaling Street, Kuala Lumpur
When: Every day. Best to go during the day as it gets crowded on weekends or in the evenings.
Comments