Entertainment
19 books to enhance your experience of Southeast Asia
This article is part of a regular ExpatGo editorial series on books, authors and reading in Malaysia and around Southeast Asia. To see more articles in the same series go to the reading series section.
If you're looking to diving deep into Southeast Asia's fascinating culture, look no further as we have rounded up 19 books that will definitely draw your attention to the beauty and chaos of these countries.
1. Holiday in Cambodia

Author: Laura Jean Mckay
Laura Jean McKay explores Cambodia as the country with a genocidal past and a wide, open smile. A land of endless possibilities for the tourists, she draws readers where local and foreign lives intersect.
Each vividly presented, readers can find themselves in tender, funny moments of tentative understanding, revisit the devastating and troubled history of Cambodia.
Read review on GoodReads
Get a copy from Amazon
2. Stranger in the Forest: On Foot Across Borneo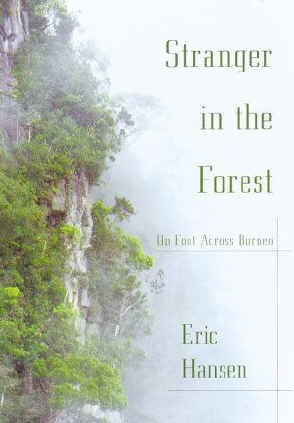 Author: Eric Hansen
A look at the first westerner to ever traverse the unscathed land of Borneo, Eric Hansen's journey is a travel literature with an adventurous note. Completely cut off from the outside world, travelling 1,500 miles with the nomadic hunters known as the Penans and coming face to face with the beauty of nature.
A rare and intimate look at the vanishing way of life of one of the last surviving groups of rain forest dwellers and the secrets they hold.
Read review on GoodReads
Get a copy from Amazon
3. The Gods Drink Whiskey: Stumbling Toward Enlightenment in the Land of the Tattered Buddha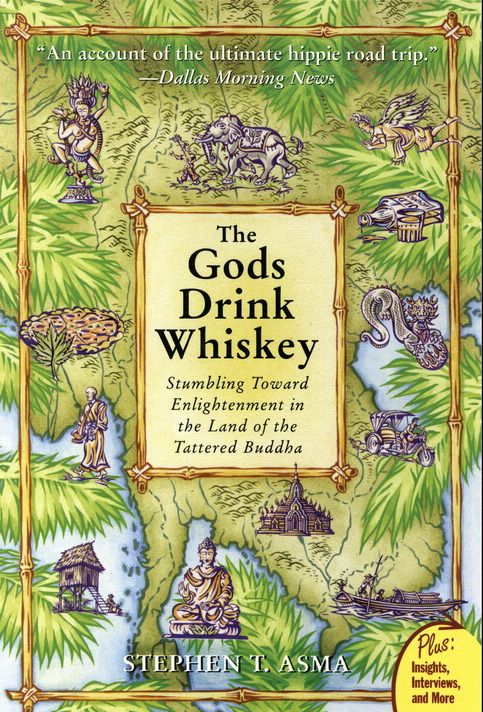 Author: Stephen T. Asma
An accomplished teacher, Asma depicts wonderful, exciting stories about his time teaching Buddhist philosophy in Phnom Penh years after that area (and its religion) was decimated in the early 70s by the Communist Khmer Rouge and the invasion by US and Vietnamese troops.
An observation on the cultural clash between the East and the West, this book focuses on the history of Buddhism within the context of a lively travelogue.
Read review on GoodReads
Get a copy from Amazon
4. A Dangerous Friend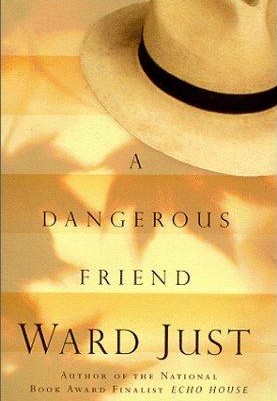 Author: Ward Just
The story revolves around Sydney Parade, a political scientist who has left home and family to become a part of a foregin-aid operation in Saigon. Travel back to 1965 with Indochina as the backdrop, readers will experience the journey of an innocent American caught up in a political and spiritual crossfire.
A stunning story of civilians who want to reform Vietnam- but the Vietnam they see isn't the Vietnam that is.
Read review on GoodReads
Get a copy from Amazon
5. The Long Day Wanes: A Malayan Trilogy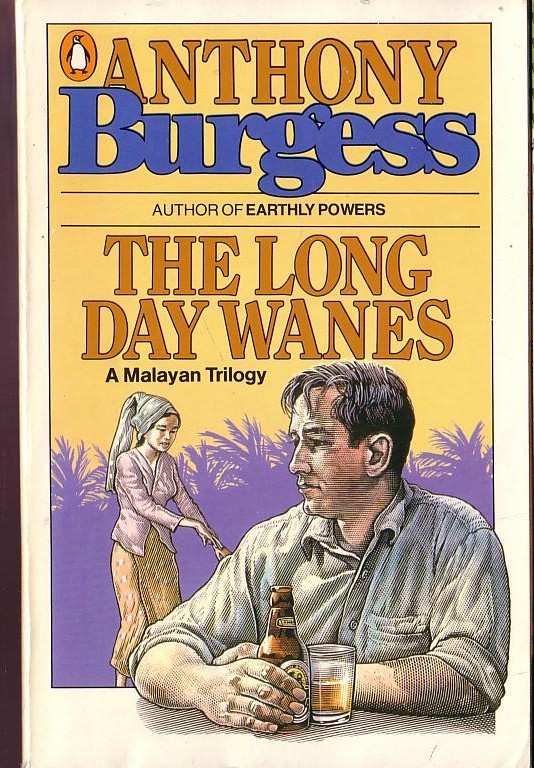 Author: Anthony Burgess
A three-part novel that is filled with hilarious comedy and razor-sharp in observation, go on a journey with Victor Crabbe, a teacher in a multicultural school in a postwar filthy village.
Set in Malaya when the people and the government are bewildered and astounded by the turmoil of independence. With all that's going on, the protagonist Mr Crabbe and his wife maintain a steady decadent progress backward.
Read review on GoodReads
Get a copy from Amazon
6. Letters from Burma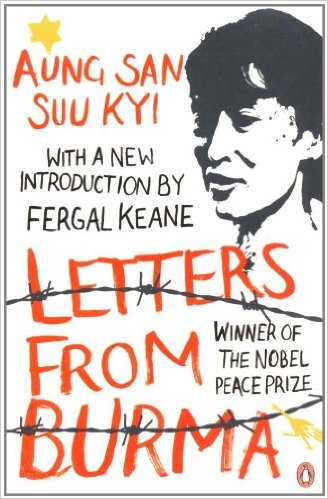 Author: Aung San Suu Kyi, Fergal Keane (Introduction)
Aung San Suu Kyi, who has been an inspirational leader of attempts to restore democracy in her country, paints a vivid, poignant yet deeply optimistic picture of her native land through these fifty-two pieces, originally written for a Japanese newspaper that begun soon after her release from house arrest.
The 1991 Nobel Peace Prize winner evokes the country's seasons and scenery, customs and festivities and describes the epic pilgrimage to the Buddhist home of Thamanya.
Read review on GoodReads
Get a copy from Amazon
7. Bangkok Days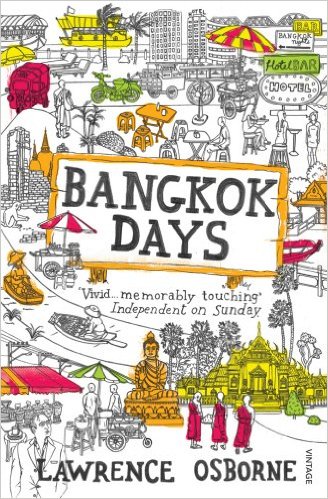 Author: Lawrence Osborne
A thorough look at the back ends of Bangkok, Osborne takes his readers through his wanderings; dining at the No Hands Restaurant where his waitress feeds him like a baby or launching his own highly unsuccessful career as a gigolo.
A raw experience, readers are catapulted into Osborne's journey to strange places where there is a blend of ancient Buddhist practice and new sexual mores that created a version of modernity only superficially indebted to the West.
Read review on GoodReads
Get a copy from Amazon
8. I Have Seen The World Begin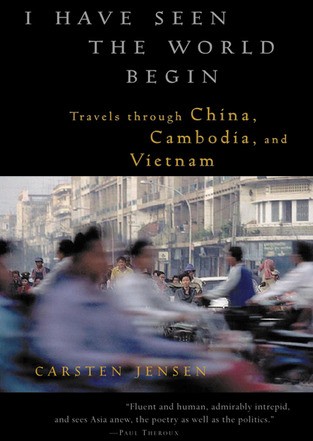 Author: Carsten Jensen, Barbara Haveland (Translator)
Carsten Jensen journeys to the East from Denmark by train to explore a land rich in history, culture and people. But what he finds instead is much more than the radical change at the end of the twentieth century.
A charmingly narrated travelogue, this book takes the readers to China, Cambodia and Vietnam with vibrant descriptions of people and places and brilliantly arouses the senses of sights, sounds and smells of these revered cities.
Read review on GoodReads
Get a copy from Amazon
9. Eating Smoke: One Man's Descent Into Crystal Meth Psychosis in Hong Kong's Triad Heartland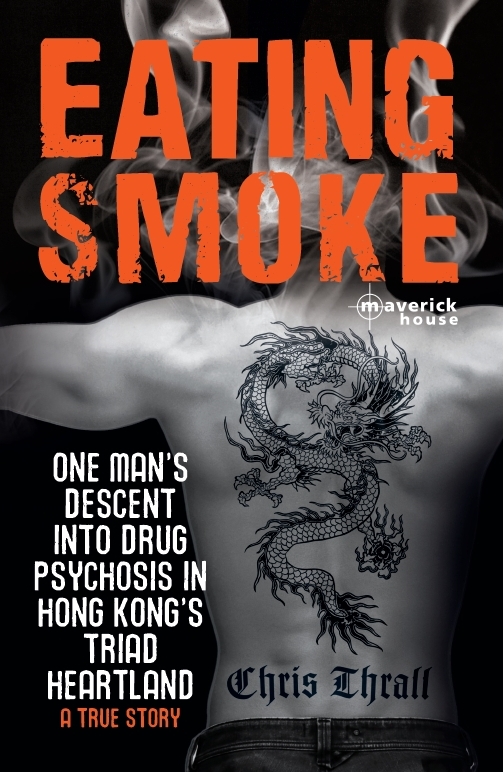 Author: Chris Thrall
Chris Thrall leaves the Royal Marines to find a better gold in Hong Kong, but finds himself fallen into the depths of bizarre series of jobs, ended up homeless and in psychosis from crystal meth.
A truthful and engaging memoir, Chris' gripping storytelling of loneliness, confusion and being forced to survive in the most unforgiving city gives a refreshing feel to a psychotic urban nightmare.
Read review on GoodReads
Get a copy from Amazon
10. When the Rainbow Goddess Wept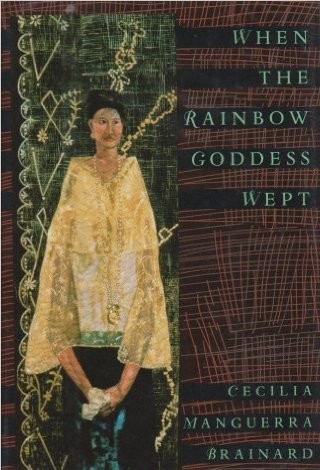 Author: Cecilia Manguerra Brainard
Travel through the Philippines in 1941 during the Japanese invasion and you will find a nine-year-old Yvonne who fled into the jungle with the family to join the resistance effort. Facing harrowing deaths and destruction on an almost unimaginable scale, the story of Yvonne is an exploration of the collective wounding of the Filipino people and their heroic response.
Cecilia brilliantly weaves myth and legend together with suffering and tragedies of the Filipino people.
Read review on GoodReads
Get a copy from Amazon
11. The Fan Tan Players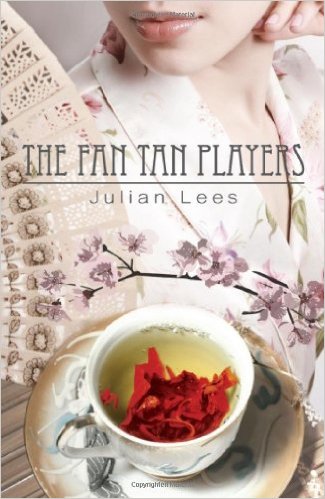 Author: Julian Lees
Julian Lees brings you through the decades of 1920s, 1930s and 1940s revolving an affluent family saga that travels through Macao, Russia, the Scottish Highlands and Hong Kong. The story focuses on Nadia Shashkova, who in her late twenties is facing the decrement of marital prospects.
Upon meeting Iain, they discover each other's histories, travel to Russia and courageously rescue something that has been lost and held captive in a Japanese prisoner-of-war camp. The Fan Tan Players is a story about love, history, adversity and adventure.
Read review on GoodReads
Get a copy from Amazon
12. The Glass Palace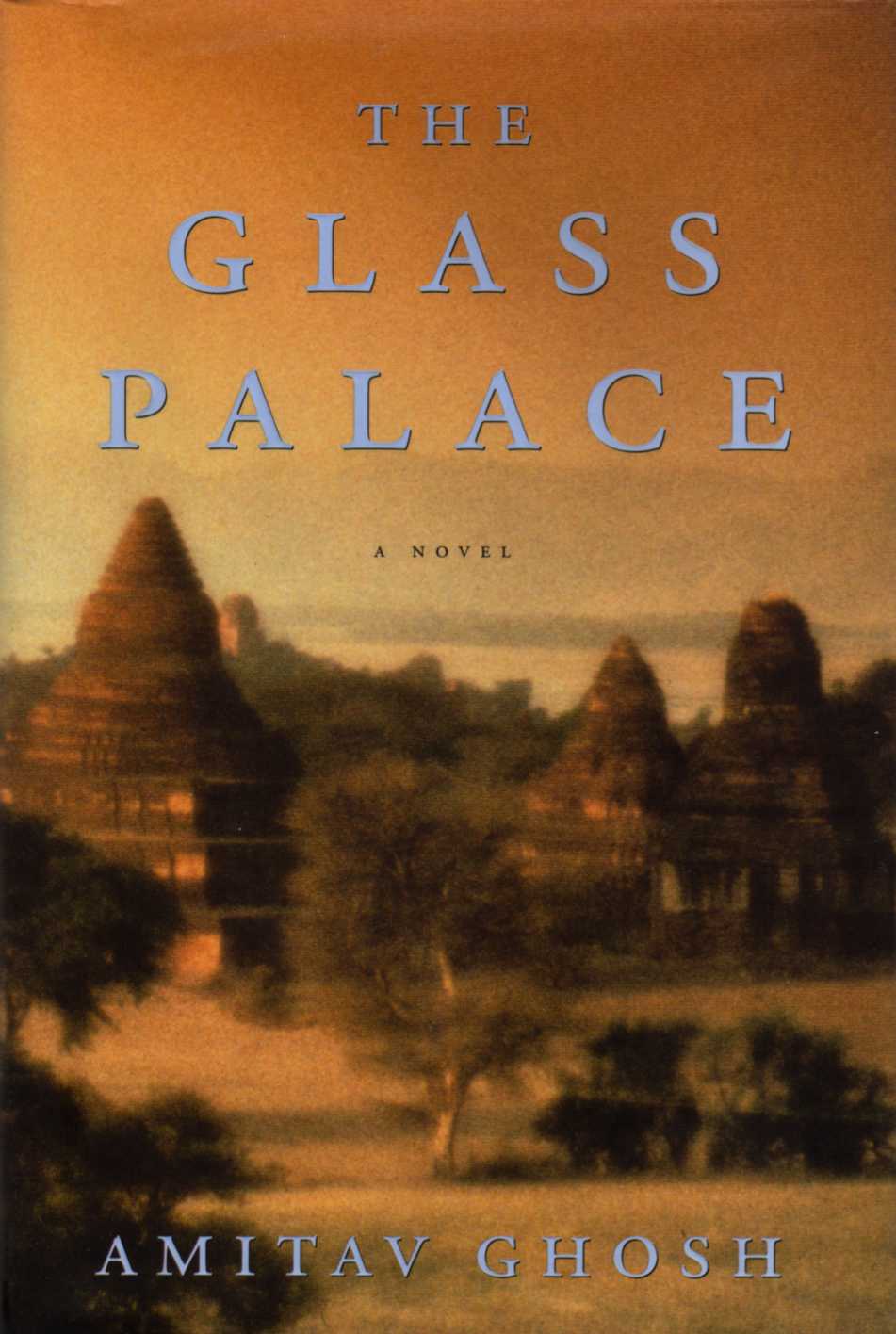 Author: Amitav Ghosh
Amitav Ghosh tells the story of a poor boy named Rajkumar who was lifted from the tides of political and social chaos during the British invasion in Burma in 1985. He goes on to create an empire in the teak forest only to be forced out and exiled from the Glass Palace.
The journey unfolds as he befriends Dolly, and her love shapes his life. The strong currents of love lead Rajkumar in search of her, years later when he becomes a rich man. The novel takes you through the struggles that has molded Burma, India and Malaya as it is today.
Read review on GoodReads
Get a copy from Amazon
13. Cambodia's Curse: The Modern History of a Troubled Land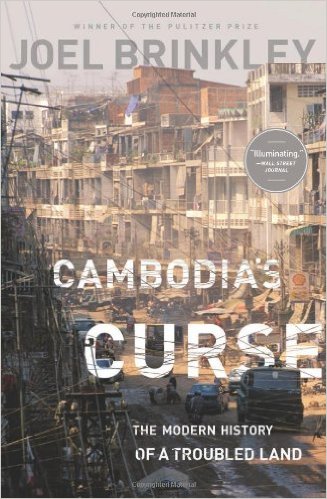 Author: Joel Brinkley
Follow Joel Brinkley's intense journey to Cambodia during the fall of the Khmer Rouge regime that killed one quarter of the nation's population. With his Pulitzer Prize achievement, Cambodia got its attention through The United Nations.
The reporting continues when he returns to Cambodia only to find that people are suffering from P.T.S.D and it is transcending to the next generation. His extensive close-up reporting in Cambodia's Curse shines light on the country, its people, and the deep historical roots of its modern-day behaviour.
Read review on GoodReads
Get a copy from Amazon
14. Temples & Tuk Tuks: Travels in Cambodia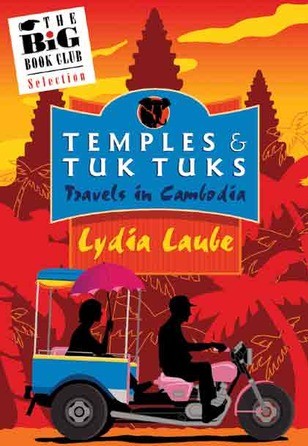 Author: Lydia Laube
An adventurous yet hilarious account of Lydia's journey through the streets of Cambodia, explore her vivid descriptions of all the aspects that makes Cambodia beautiful. From deciphering menus to being squashed into a taxi with nine others, Lydia had a memorable adventure in Asia.
Despite its distressing history, Lydia charmingly shows that the country is populated by friendly, generous people who like to ride motorbikes very fast around the corners.
Read review on GoodReads
Get a copy from Amazon
15. Anarchy and Old Dogs
Author: Colin Cotterill
An investigative story about a seventy-four year old Dr. Siri, the official coroner of Laos receiving his next case- a blind retired dentist who had been run down by a logging truck on the street in Vientiane just opposite the post office. Identifying the corpse was easy but the story behind of it all was found in the man's pocket.
To know the truth, he must first decipher the codes written in an invisible ink. He soon finds himself in a game of chess and with the help of other interesting characters, he sets out to solve and stop the plot to overthrow the government of Laos.
Read review on GoodReads
Get a copy from Amazon
16. The House of Trembling Leaves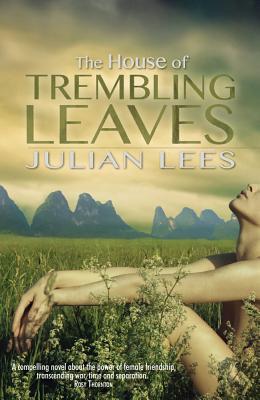 Author: Julian Lees
Set in 1936 Malaysia, Lu See is ordered to marry a fat, one-eyed banker whom she loathes. But just like Julian Lees' other strong female characters, she flees to Cambridge from the Juru River. When she finds her dream of becoming her country's first female undergraduate being tragically crushed, her long-time friend, a Tibetan maid Sum Sum saves her.
Lu See returns to Malaya to find Sum Sum who had disappeared but finds out a riveting truth. The House of Trembling Leaves is a story of survival and reconciliation during the Japanese occupation and Communist insurgency.
Read review on GoodReads
Get a copy from Amazon
17. Last Night I Dreamed of Peace: The Diary of Dang Thuy Tram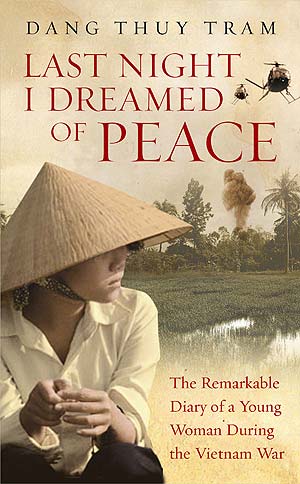 Author: Đặng Thùy Trâm
A posthumously published diary of a twenty-seven-year-old Vietcong woman doctor who is saved from destruction by an American soldier, tells the story of struggle for ideals during the chaos and grief of the Vietnam War. An American officer, who was ordered to destroy all documents deemed worthless to the military, decided to break protocol and keep this diary, which he preserved for 35 years before it was published.
Last Night I Dreamed of Peace is painfully honest and rich in detail, a story of hope in a frightful world.
Read review on GoodReads
Get a copy from Amazon
18. Up Country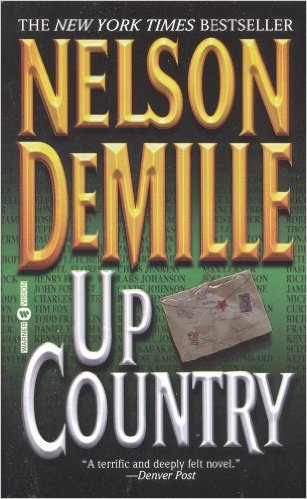 Author: Nelson DeMille
The very last thing anyone would want is to return to the work that righteously forced one out into early retirement and that is exactly what Paul Brenner got from the Army's Criminal Investigative Division. This time, he finds himself investigating a 30-year old murder case that took place in Vietnam.
Follow Brenner as he goes back to the place that still haunts him and being catapulted into a battle of his life and the struggle to achieve justice.
Read review on GoodReads
Get a copy from Amazon
19. A Good Scent from a Strange Mountain
Author: Robert Olen Butler
A beautiful and lyrical collection of fictitious stories about the aftermath of the Vietnam War and the consequences on the Vietnamese, this story was celebrated across the nation. Different Vietnamese immigrants narrate each story of the cultural difference between Vietnam and their current residence in the Louisiana, US.
Some of these stories were originally published in journals such as The Hudson Review and The Southern Review before they were compiled into one book. Robert Olen's collection of stories was acclaimed by the critics that it landed him the Pulitzer Prize in 1993.
Read review on GoodReads
Get a copy from Amazon
Update (4 April 2016) – we have removed one book from this list, which will be featured in another series at a later date
---
"ExpatGo welcomes and encourages comments, input, and divergent opinions. However, we kindly request that you use suitable language in your comments, and refrain from any sort of personal attack, hate speech, or disparaging rhetoric. Comments not in line with this are subject to removal from the site. "
Comments