Kuala Lumpur's arts scene is growing and thriving, with a recent resurgence of interest and investment in galleries and curated exhibitions. Sharuna Segaren rounds up several contemporary and public galleries where you can spend a cultured afternoon admiring art in a variety of mediums from both local and international artists.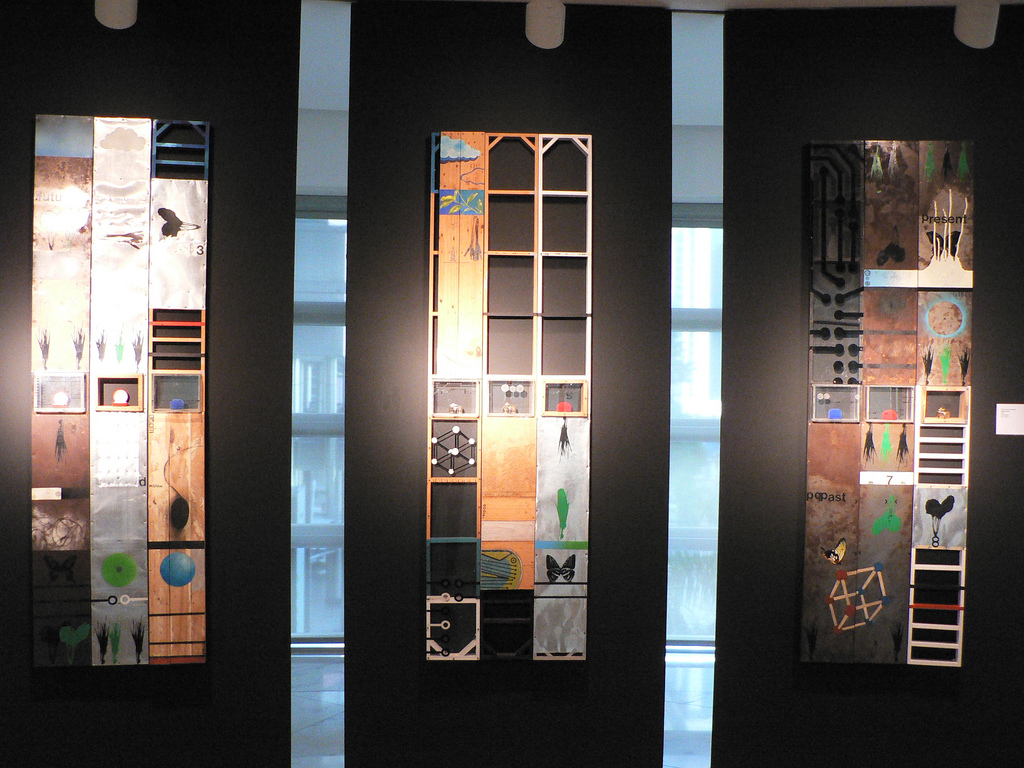 Malaysia's rich cultural history, emerging middle class, and influence from other countries has led to a vibrant and diverse artistic landscape which has grown measurably in recent years, especially in the capital city. Contemporary art is getting more popular among the youth and general public, as emerging artists use a variety of mixed mediums to express themselves.
While the interest in fine arts is growing, the circle of buyers and investors of the field is somewhat small compared to more developed countries. This means that fine artwork is more affordable here. Here are some galleries that are worth checking out, whether you're looking to adorn your halls with some quality art pieces or simply enjoy spending your free time gazing upon gorgeous and inspired artwork.
1. Wei-Ling Gallery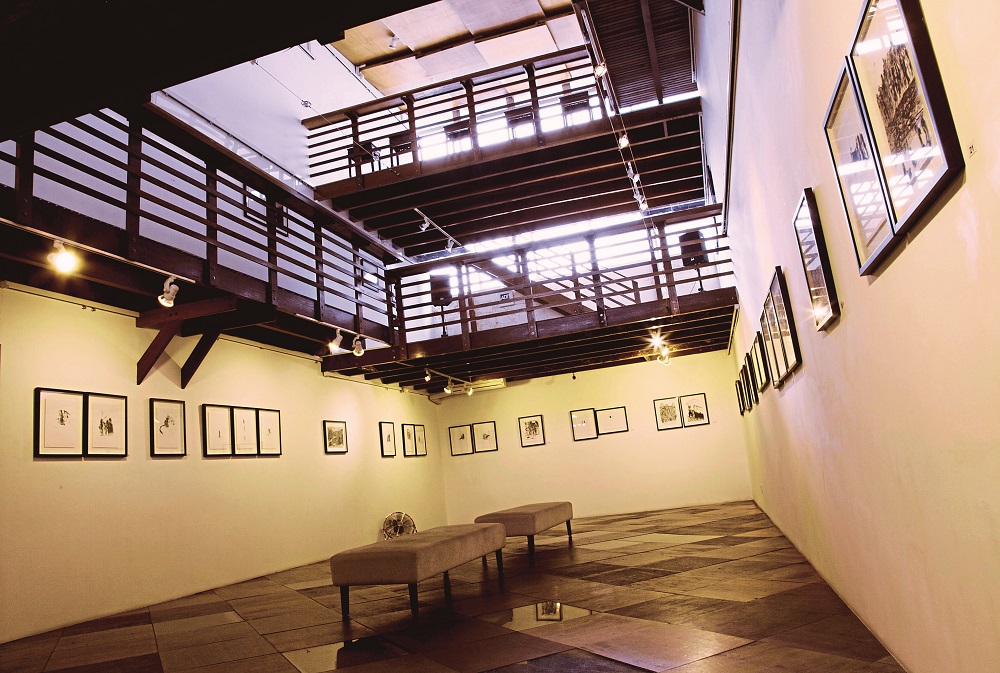 This popular gallery in Brickfields has contributed significantly to the development of Malaysia's contemporary art scene for over a decade, and has grown to include a second space in Gardens Mall Kuala Lumpur, Wei-Ling Contemporary, as well as a third space in Penang.
As the largest commercial gallery in KL, it aims to promote and cultivate the ultimate best of contemporary art in Malaysia. They represent some of the country's most prominent artists as well as several well-known foreign artists They also regularly hold diverse and interesting exhibitions and is also the largest publisher of art books and catalogues in Malaysia.
Website: weiling-gallery.com
2. Galeri Chandan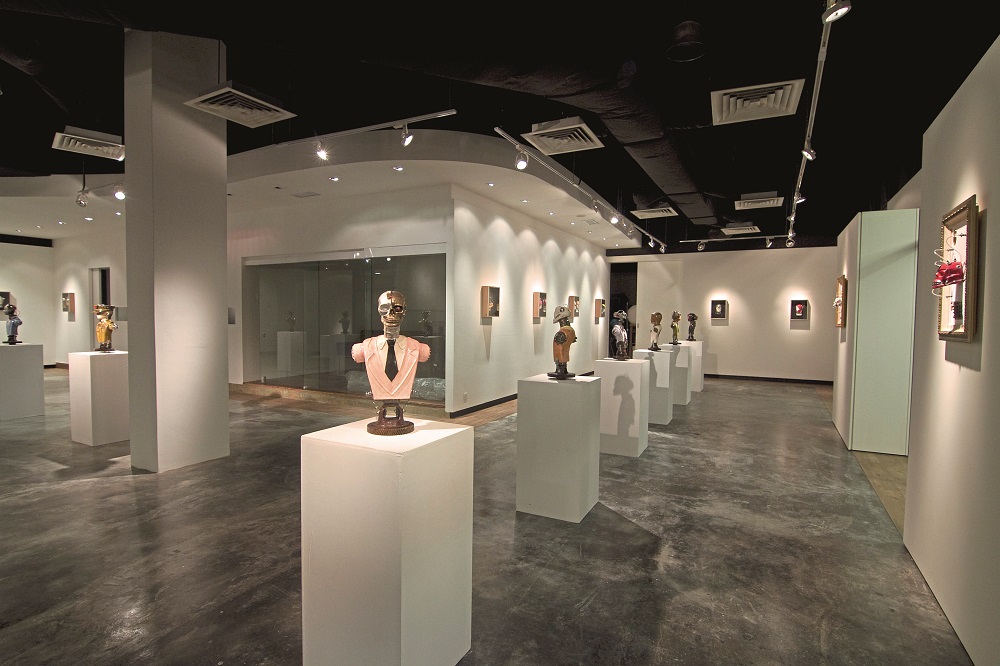 An art gallery in a shopping mall may seem odd to some, but Galeri Chandan is at the forefront of pushing contemporary art into the public sphere. With galleries in Publika and Damansara, it seeks to become a focus of excellence in culture, architecture, arts, and crafts by drawing together Malaysian artists working across a variety of media, rather than being a purely commercial gallery. Galeri Chandan aims to invest in the future of Malaysian art and support the growth of Malaysian artists, while staying committed to the advancement of innovative forms of contemporary arts.
Website: galerichandan.com
3. Ilham Gallery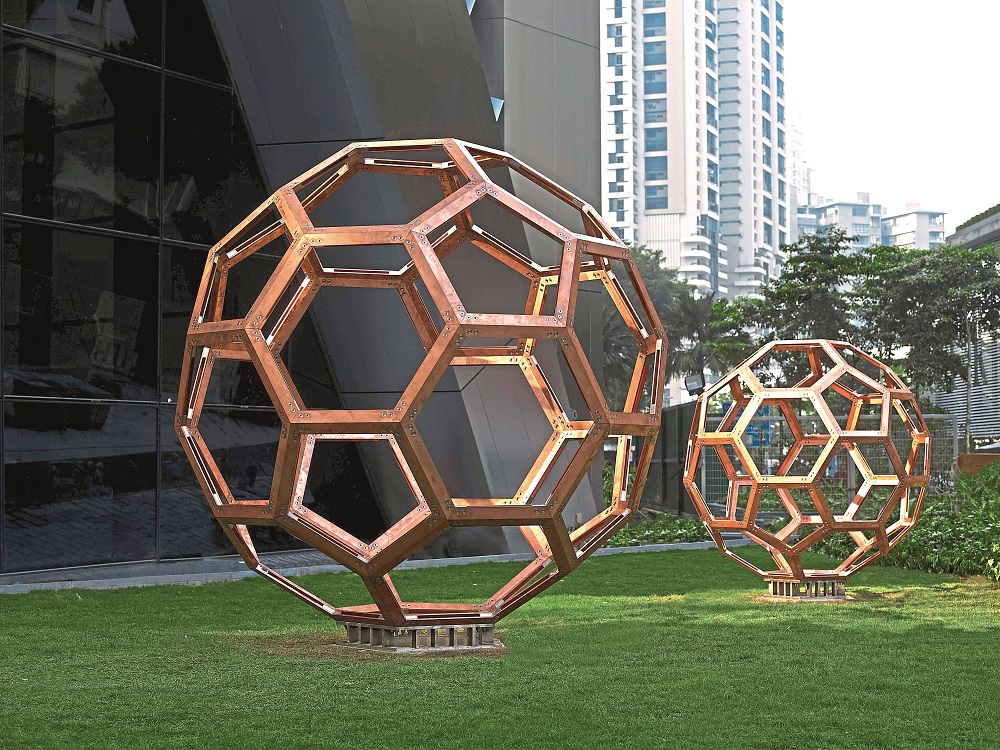 This relatively new public gallery in the state-of-the-art ILHAM Tower on Jalan Binjai is committed to supporting the development, understanding, and enjoyment of contemporary and modern Malaysian art. Through their diverse and engaging exhibitions and public programmes, they aim to make art, artists, and their ideas more accessible to visitors.
Website: ilhamgallery.com
4. Vallette Gallery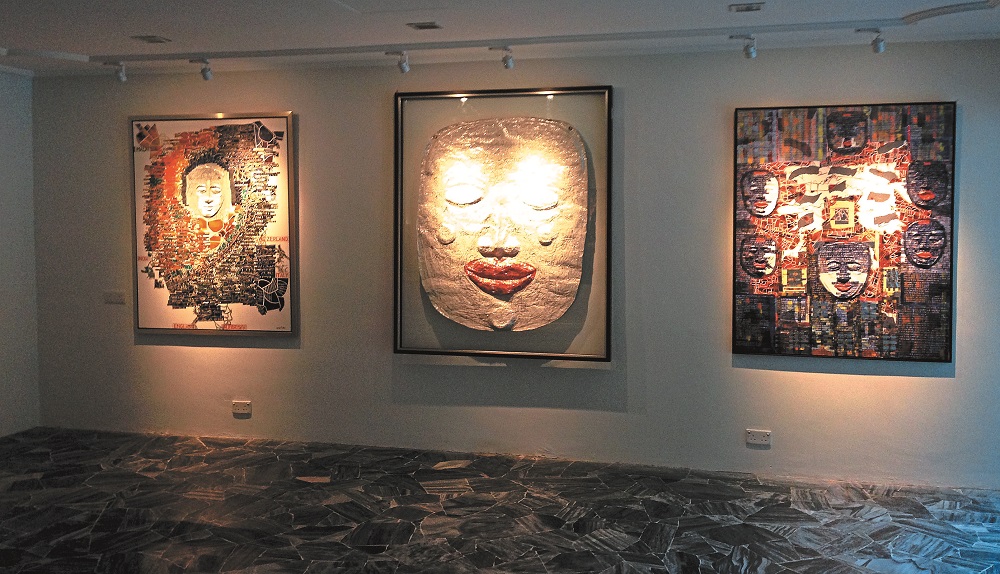 Representing Malaysian and international artists in paintings, sculptures, photography, and art installations, the owners of the Vallette Gallery aims to promote Malaysian artists as well as expose the most established ones in Europe. They encourage creative excellence by providing an environment for communication, sharing, and mentoring within the artist community.
They also regularly conduct forums and events in order to bring communities and art lovers together. Housed in a sprawling mansion in Bangsar and run by a friendly team, the gallery is definitely worth a visit for a relaxed weekend afternoon.
Website: vallettegallery.com
5. Petronas Art Gallery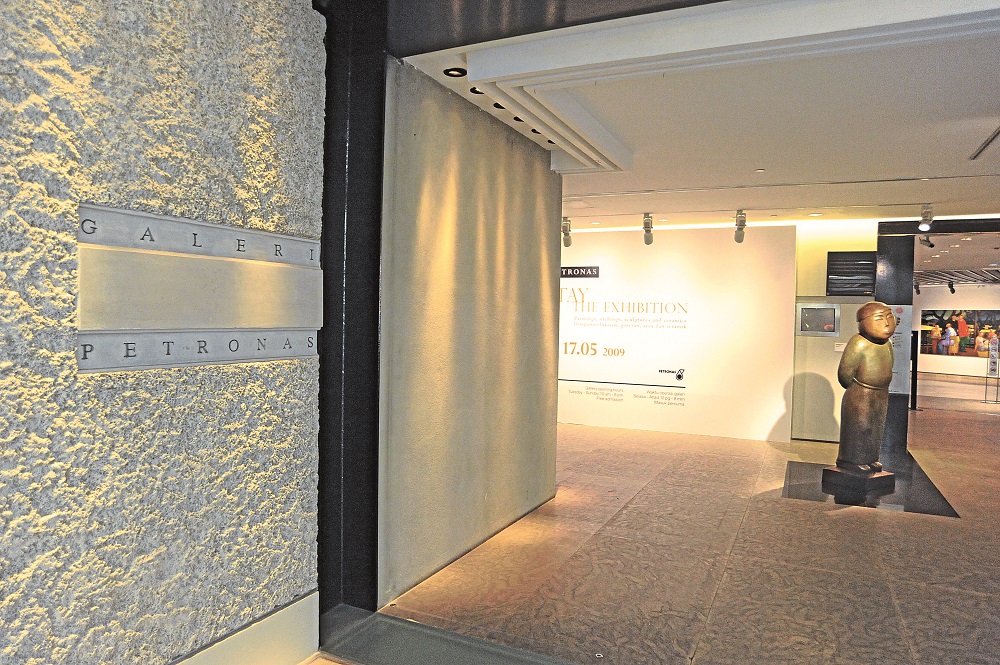 This understated yet impressive gallery, located in a quiet area in KLCC, regularly features contemporary artwork by established and emerging Malaysian and foreign artists in their exhibitions. The large space encompassing 2,000 sq feet represents the diversity of Malaysia in hopes of fostering closer relations with other countries by creating a better understanding and appreciation of one another's cultures, lifestyles, and practices through art. A great way to spend some time away from the busy shopping crowd if you happen to be in the area.
Website: galeripetronas.com.my
6. Taksu Kuala Lumpur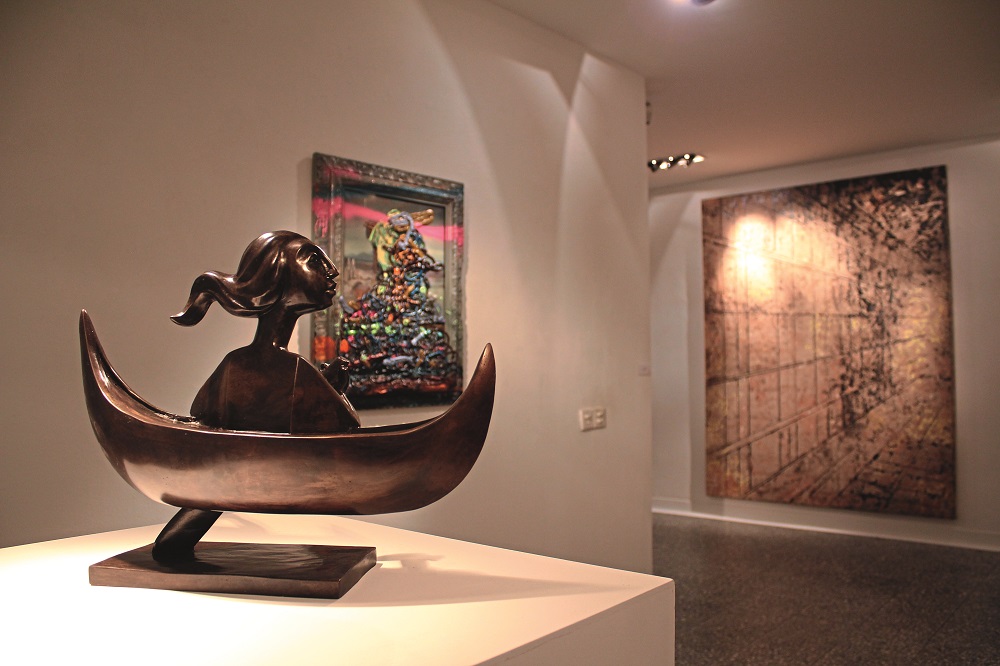 TAKSU is one of South East Asia's undisputed and leading contemporary art dealers and specialists in the Southeast Asia arts scene. Representing the crème de la crème selection of fine art with a strong distinct urban edge, TAKSU has promoted some of the most outstanding and exciting artists, from well-known to established names in the industry to young and upcoming talents. Established in 1989, TAKSU, with an intercultural focus, also provides curatorial expertise for art exhibitions across the region.
Website: taksu.com
7. National Visual Arts Gallery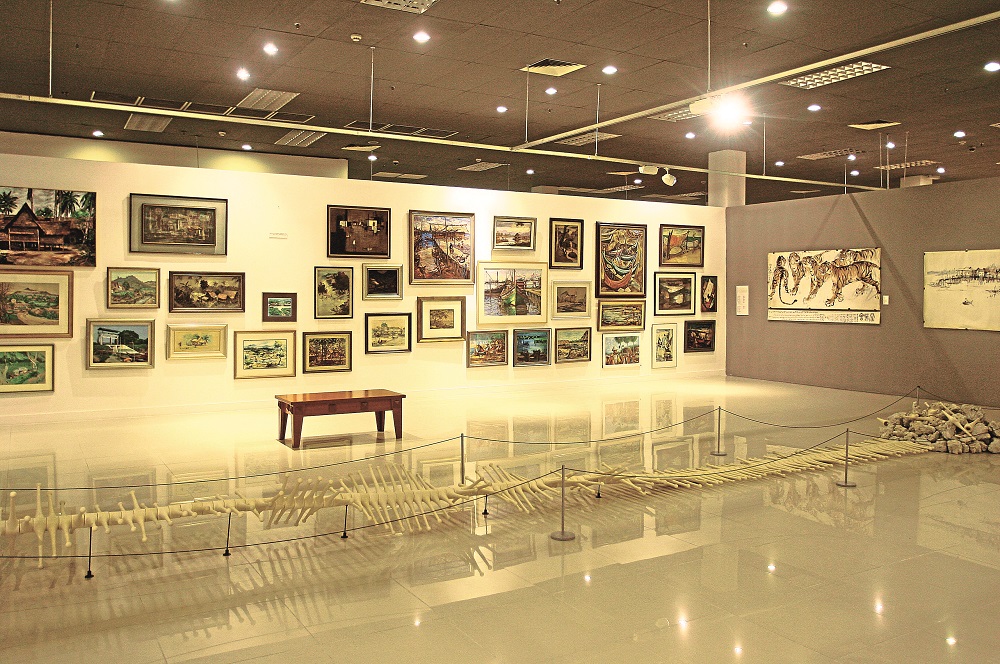 As Malaysia's official art venue for workshops and exhibitions, this huge four-storey gallery in Jalan Tun Razak houses a number of interesting works from Malaysia's leading artists as well as a number of touring local and International exhibitions as well. Featuring experimental works as well, it is a platform for some of the most notable names in the international and local art scene.
Website: artgallery.gov.my
8. Shalini Ganendra Fine Art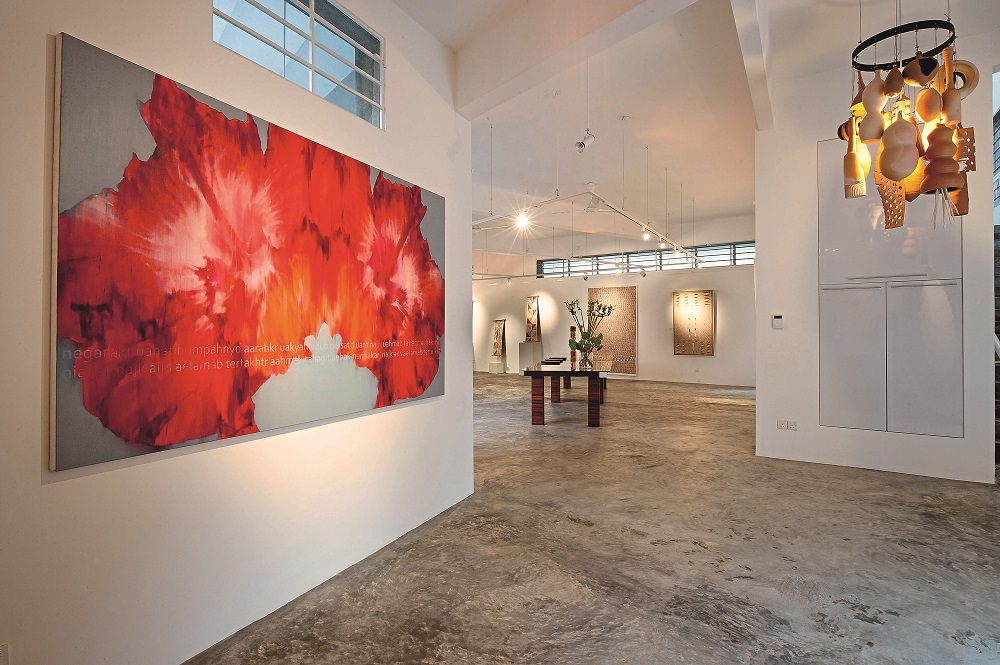 This gallery's holistic approach to art representation and expertise in Asian contemporary art makes them one of the country's most interesting galleries. Located in a beautiful airy bungalow nearby KL in a quiet neighbourhood in Petaling Jaya, the SGFA works regularly with established artists and presents an eclectic range of art and design through their exhibitions. They represent a number of talented artists such as Khalil Ibrahim, Zac Lee, Ru Yi Tan, and Eric Peris, and also offer advisory services.
Website: shaliniganendra.com
9. R A Fine Arts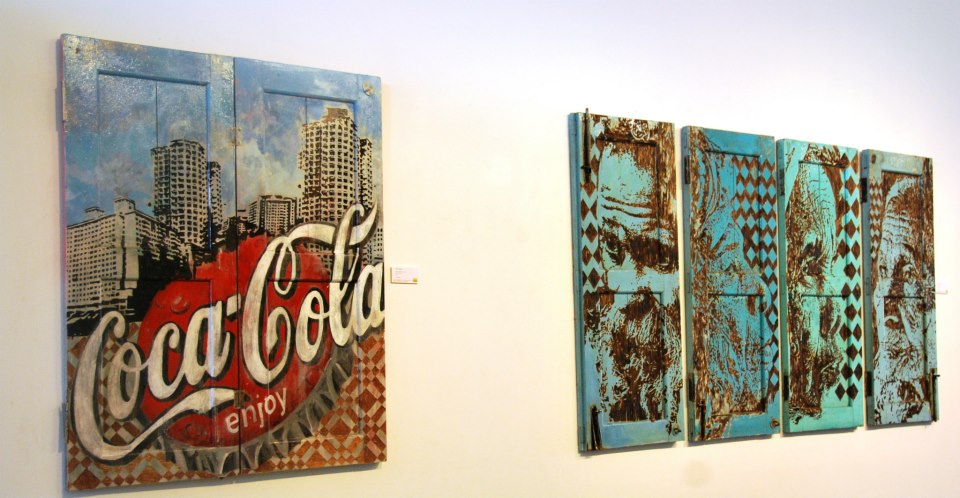 R A Fine Arts gallery was established in 2007 as a consultancy based gallery which is aimed to promote both the modern and traditional visual art forms and to create awareness of art and artists in Malaysia and within the Asian region.
Since its installation, the gallery has been working relentlessly to deliver art to the masses by offering selected works of Malaysia's distinguished modern artists as well as those from the finest traditional craftsmen from Southeast Asia. Located at Solaris Dutamas, the prestigious gallery offers an exhibition space which is unique, luxurious and upscale.
Facebook page: facebook.com/rafinearts
10. Artemis Art Gallery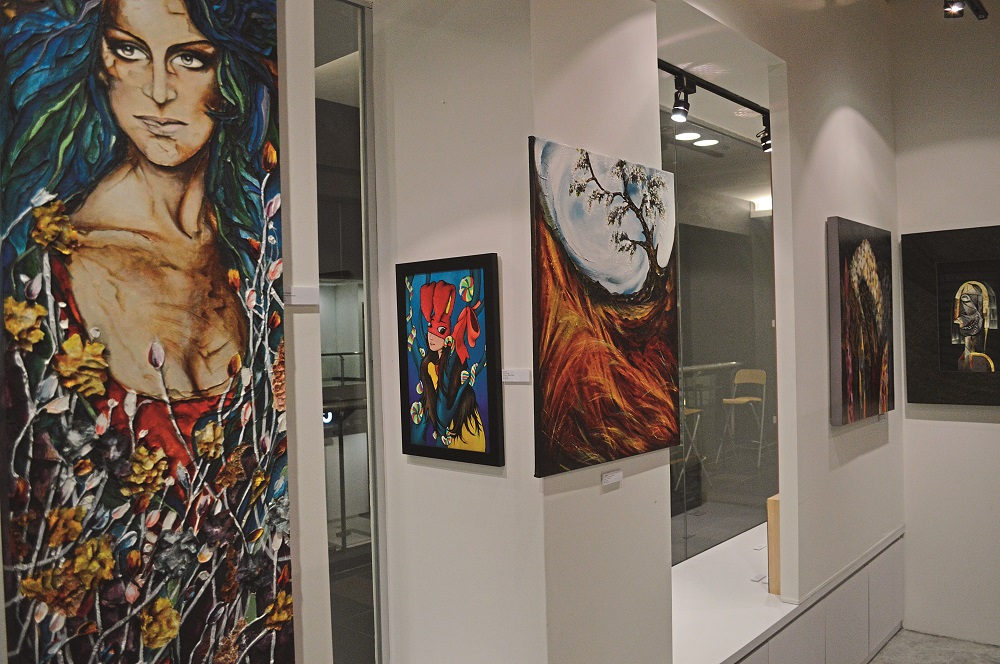 This contemporary art gallery was established with the objective of helping young and struggling artists, whose works deserve wider exposure, at the core of Artemis Art Gallery's existence. Rather than placed at the fringe, young artists are at the core of Artemis Art Gallery's vision – to help these young talents find their footing in the world of art.
Representing young and emerging artists and guiding new collectors through the Malaysian arts scene, it exhibits and promotes works by artists across Asia. A hub of cultural activity, the gallery also features solo and group exhibitions, book launches as well as art, literature and cultural workshops for the wider community.
Website: artemisartgallery.com
11. Bank Negara Malaysia Museum and Art Gallery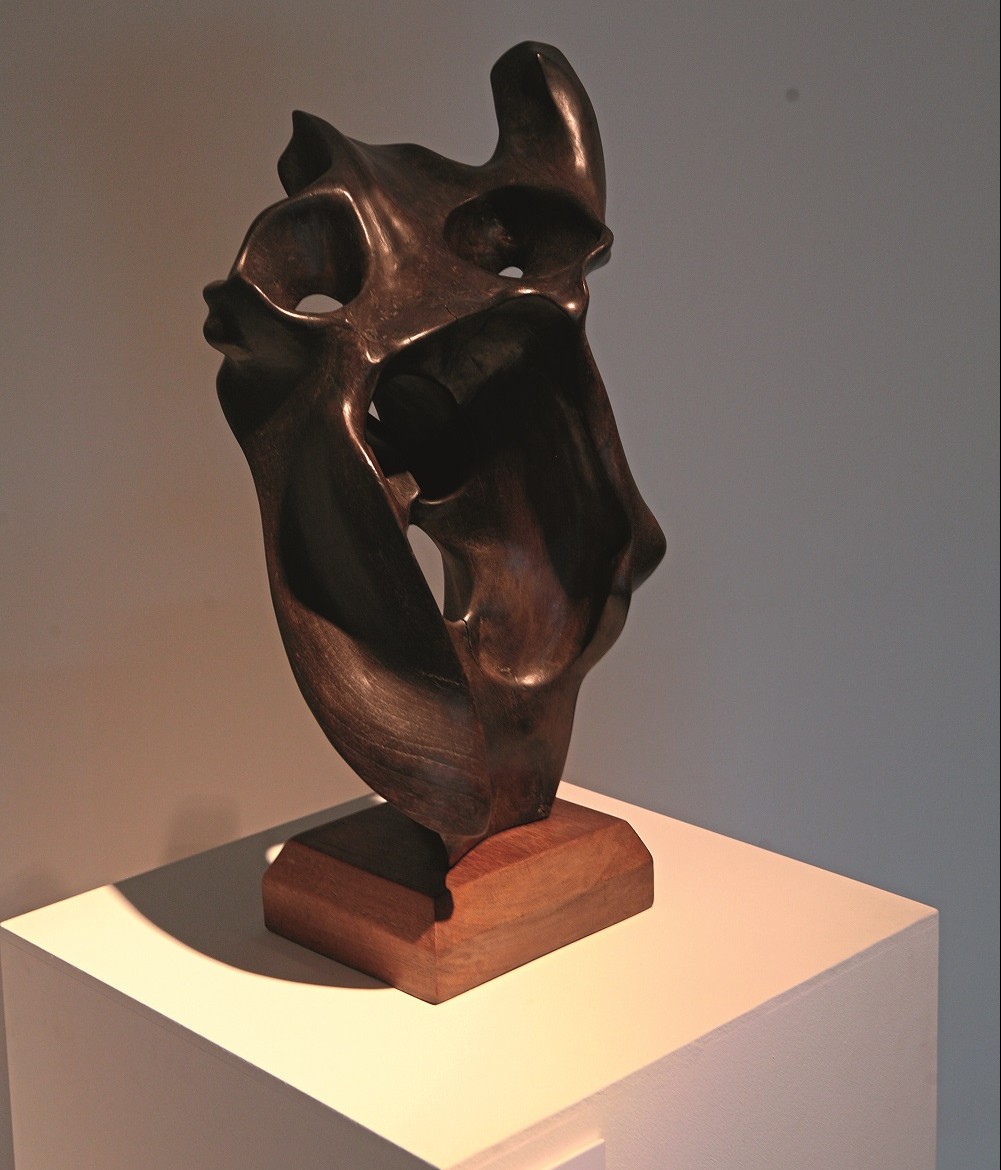 In its first incarnation, the museum was housed in an annexe by the bank's headquarters, but that was closed down. The artworks in the bank's collection lay dormant for quite a while, but are now enjoying a return to glory days at their new home called Sasana Kijang, which officially opened in 2011.
Locating this hidden gem of a gallery maybe a tad tricky, but once you find it, you may not want to leave. The huge arena in steel and glass offers a very serene and panoramic view, and their diverse and substantial art collection stands at about 1800 works. Featuring works of all the leading artists of Malaysia, this is a wonderful place for art enthusiasts of any level to visit.
Website: museumbnm.gov.my
12. Sekeping Tenggiri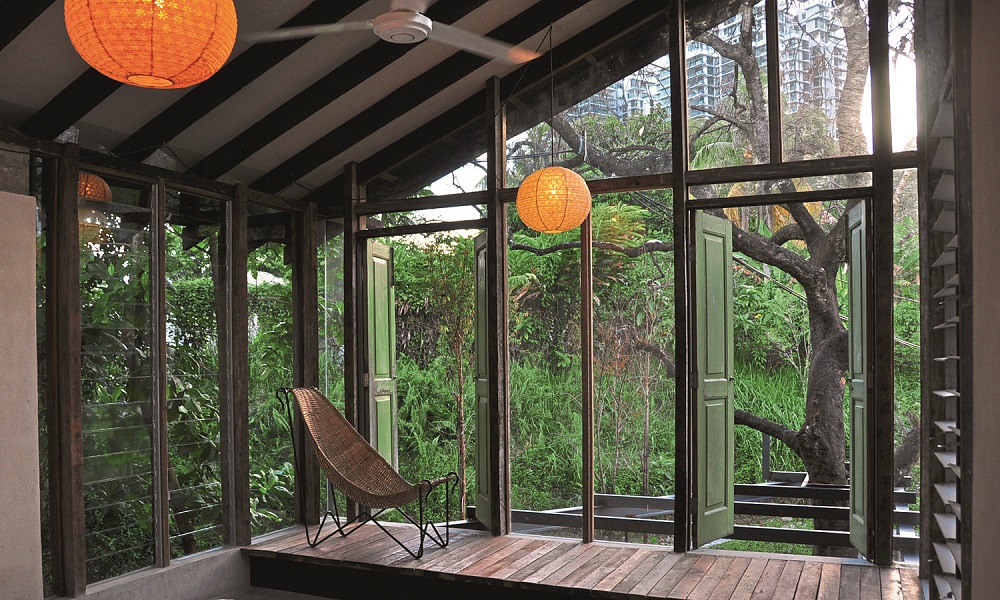 It might be better known as a guesthouse in the suburbs, but Sekeping Tenggiri actually started out as an art warehouse for Ng Seksan's collection. Sekeping Tenggiri in Bangsar houses Seksan's private collection, which is available for public viewing. This secret gallery's entrance is located between two of Sekeping Tenggiri's guestrooms.
Step inside and the vast and eclectic collection of artworks flood every spare inch of the space. Today, Seksan's art collection stands at about 400 works, of which about 250 are housed in this little hideaway – mostly daring and unique works by young artists.
Please call 017.207 5977 to make an appointment to view the gallery if you're not staying at Sekeping Tenggiri as a guest.
13. Art Square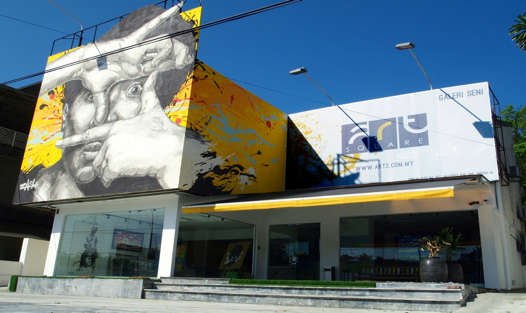 The idea behind Art Square's formation is that art collecting should be for everyone, not only the elite crowd. Featuring a collection of over 500 artworks from both local and international artists, the gallery aspires to make quality artworks more accessible and affordable while elevating the level of art appreciation among the Malaysian community.
The flagship gallery in Bangsar offers public viewing from a broad spectrum of artist expressions such as abstract, landscape, realism, surrealism, and pop art. Most of the pieces available for purchase at this gallery are affordably priced, starting from RM400, and there is also a section for high-end fine art collectibles from renowned Malaysian artists.
Website: artsquare.com.my
14. Ruang Pemula

Lawyers Pakhruddin and Fatimah Sulaiman began collecting in the early '90s – a time they call the 'golden age for prospecting art' – and their large collection of Malaysian contemporary art is mostly housed at Ruang Pemula (RuPe for short). A visit to the gallery will tell you that the husband and wife duo have utilised the space well as there are plenty of contemporary works by leading Malaysian artists, which the couple bought way back when the artists were just beginning to make a name for themselves.
RuPe came about because their house had become a 'storeroom' and it looks more like a cosy apartment above your standard row of shop lots in Ampang, where artworks are the main residents. At RuPe, there is an eclectic mix of residents where their artworks include paintings, sculptures, and photography.
Website: rupe.com.my/portal
15. Richard Koh Fine Art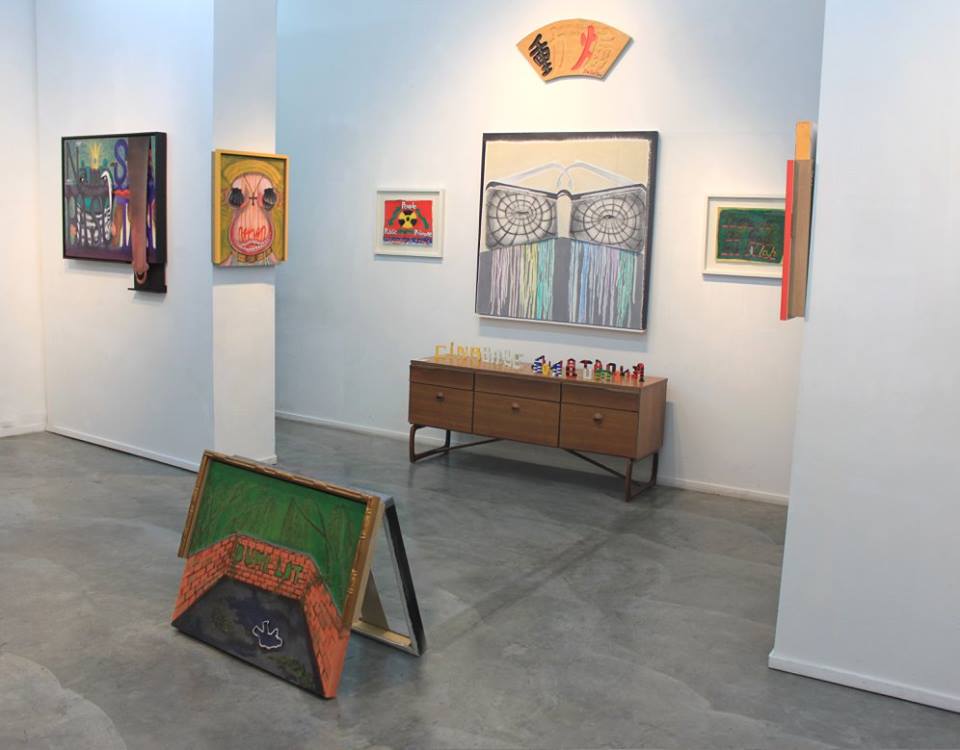 This private gallery in Bangsar Village II celebrated its 10th anniversary last year by expanding their business to a second gallery at Jalan Maarof. Featuring an eclectic mix of emerging and established Southeast Asian artists, the gallery along with its passionate founder Richard Koh is commonly regarded as the pioneer for introducing Southeast Asian contemporary artwork to Malaysia. The gallery regularly holds exhibitions locally and abroad with a commitment to emerging practices and challenging media.
Website: rkfineart.com
This article was originally published in The Expat magazine (April 2016) which is available online or in print via a free subscription.
---
"ExpatGo welcomes and encourages comments, input, and divergent opinions. However, we kindly request that you use suitable language in your comments, and refrain from any sort of personal attack, hate speech, or disparaging rhetoric. Comments not in line with this are subject to removal from the site. "
Comments