Travel
TEG's ASEAN Tour: The Golden Land of Myanmar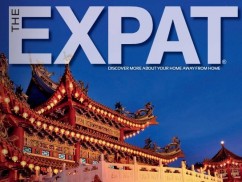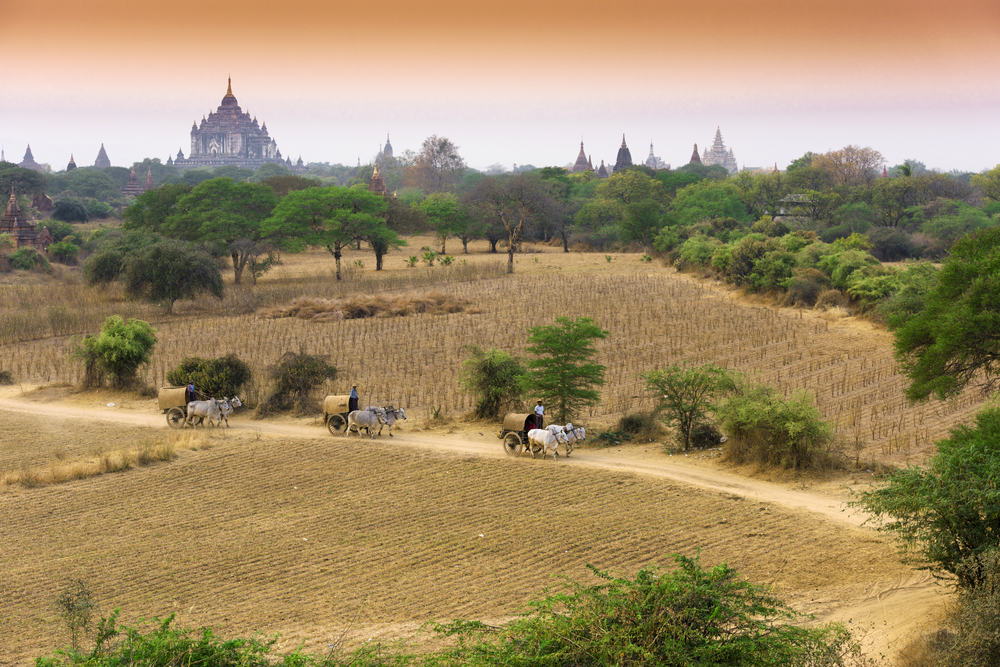 This is part of a series on ASEAN countries.
Few countries stand as a more sombre testament to the dire consequences of corruption as Myanmar. Once a great and powerful kingdom, and more recently a wealthy and resource-rich nation, Myanmar has fallen far at the hands of the greedy and power hungry. There are growing signs, however, that change is on the horizon. Welcome to Myanmar… ASEAN's emergent wonder.
Statistics aren't kind to Myanmar. In a country of over 50 million, in an area slightly smaller than Texas, over 30% of the population live in serious poverty. The average life expectancy is just 65 years, and the average wage is a pitiful RM500 per month.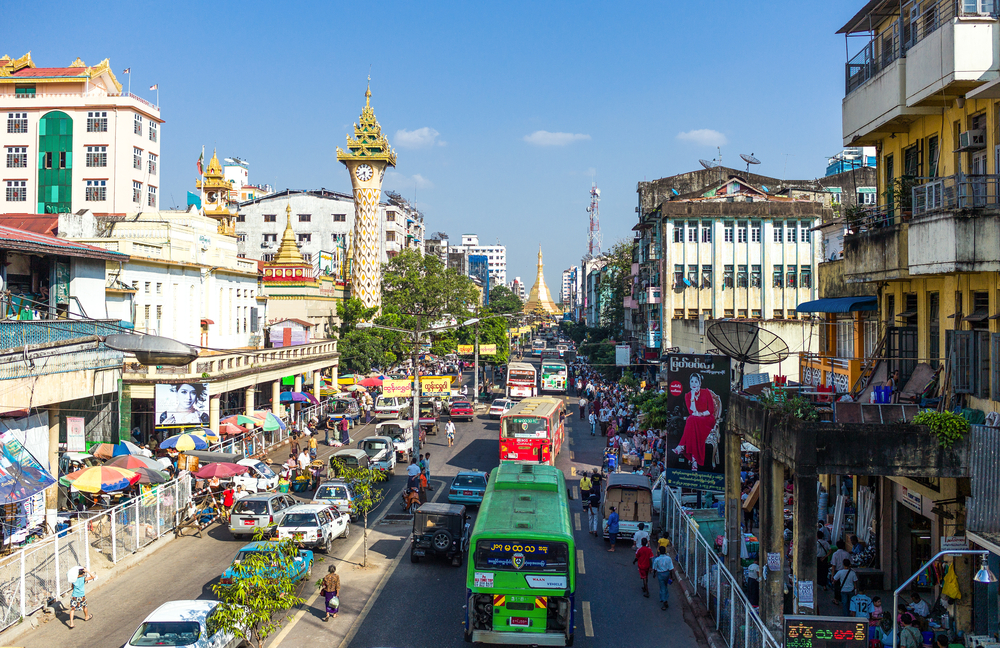 Myanmar is a country still putting itself back together after centuries of struggling factions and squabbling empires, and still reeling from the recent effects of a crushing military dictatorship that only came to end in 2011, followed by historic elections held just last year, and the inauguration of the country's first civilian president in decades in March 2016.
However, a trip to Bagan – Myanmar's historical pride and joy – can paint a very different picture: echoes of a kingdom that could afford to build 10,000 Buddhist temples and pagodas out of sheer will alone, an empire rivalled only by the Khmer in terms of power in the region, and an influence that spread as far as the upper parts of the Malay Peninsula.
Power hungry
Ironically, it was wealth that allowed the mighty Bagan Kingdom to crumble in the 13th century. Tax-free religious wealth saw members of society grow so affluent that the King struggled for control, leaving Bagan to become just another empire to come crumbling during Myanmar's complex history.
The earliest evidence of inhabitants dates the country back to 11,000BCE, and the Buddhism that remains a firm part of society to this day was brought by the Indian and Chinese who passed through on the trade route in subsequent years.
The Burmans didn't make an appearance until the 9th century, but they built their splendid Bagan before losing control to the various invaders who wanted a piece of this connecting country, the pathway between China and India.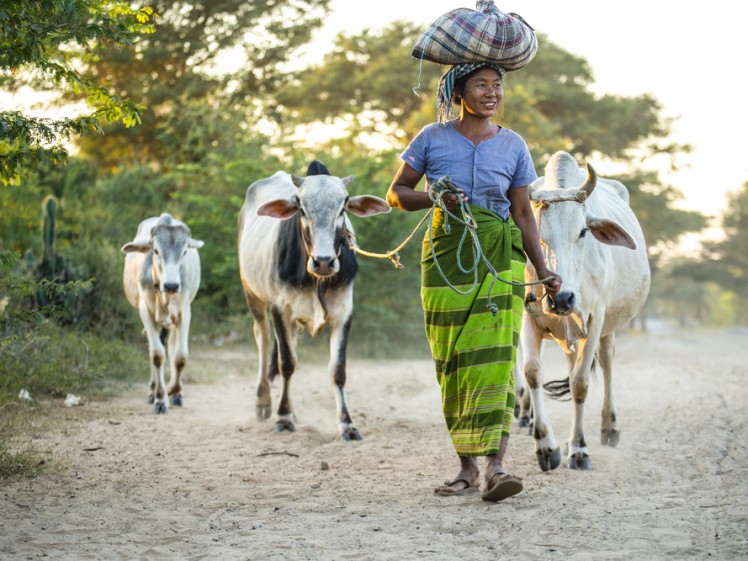 Burma, as it was then known, would have likely escaped the clutches of the British was it not for the Burmese king expanding his borders to the edge of British India, sending the Brits into a frenzy and resulting in Burma being officially part of India in 1886.
As time went by, infrastructure and cultivation arrived, bringing jobs and wealth into the open hands of the British and Indians, and the Burmese people slipped into begrudging poverty, dreaming wistfully of an independence that had just narrowly eluded them.
Japan offered assistance as World War II began to threaten the region, but this merely presented the Burmese with a different master, and it was the British to whom the Burmese directed their appeals when a guarantee of independence within a year was negotiated in January 1947 by a young and driven man from the villages by the name of Aung San, a revered leader in his own right, and one whose daughter would go on to become the most acclaimed and well-known Burmese woman in the world.
A difficult path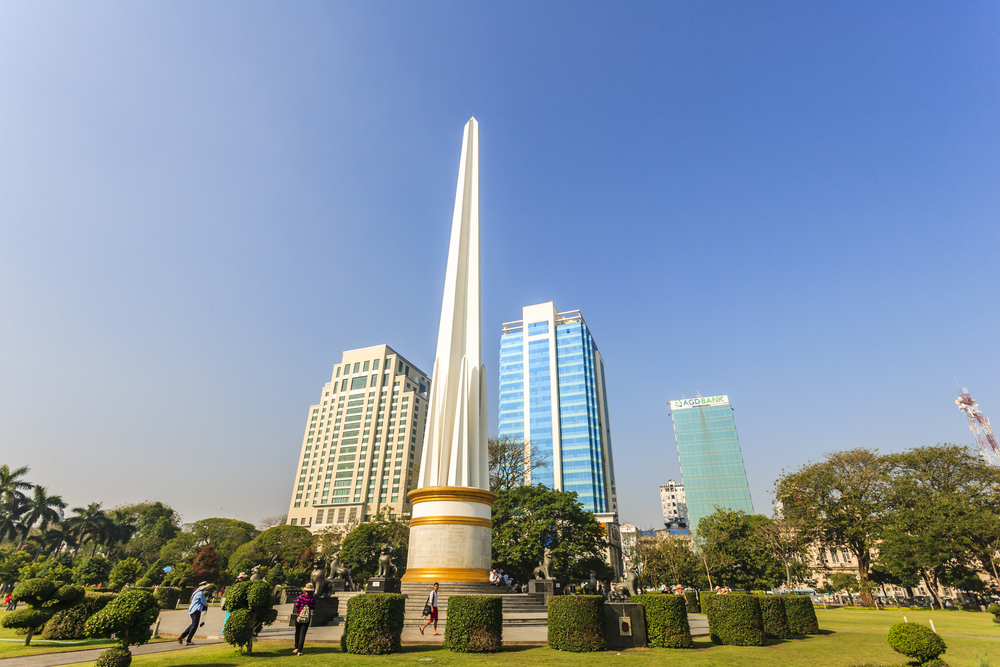 While the January 1947 independence celebrations are still remembered as the greatest day in recent Burmese history, that joy was short-lived. Aung San and most of his cabinet were assassinated in July of the same year by a paramilitary gang operating under former prime minister U Saw, who was subsequently tried and hanged.
A new leader managed to provide some stability amid rebellions and unrest, but all was thrown off kilter when a military coup placed power in the hands of the ruthless NeWin, who forced the country down a path to socialism and began to shut out the world.
Most memorable are perhaps the events that are most cruel – the four-day massacre of protestors in 1988 and the subsequent arrest of Aung San Suu Kyi (daughter of the assassinated leader) are the ones that spring to mind.
It is only in the past few years that that the country has stepped out from the tight control and insular times of military rule and made significant strides towards democracy, culminating with Suu Kyi's release from house arrest in 2010.
More recently, the National League for Democracy (NLD) which she founded overwhelmingly won the landmark 2015 elections, and a civilian president, Htin Kyaw, was inaugurated in March 2016.
Though Suu Kyi is the leader of the NLD, she cannot hold the nation's highest office due to an odd constitutional law that bars from the presidency any person with family holding foreign citizenship.
This clause is believed by many to have been added by the former military rulers specifically because of Suu Kyi, as her children hold British passports.
However, it is widely expected that Htin Kyaw, who is a close personal friend and trusted confidante of Suu Kyi, will effectively act as her proxy in his role as Myanmar's president.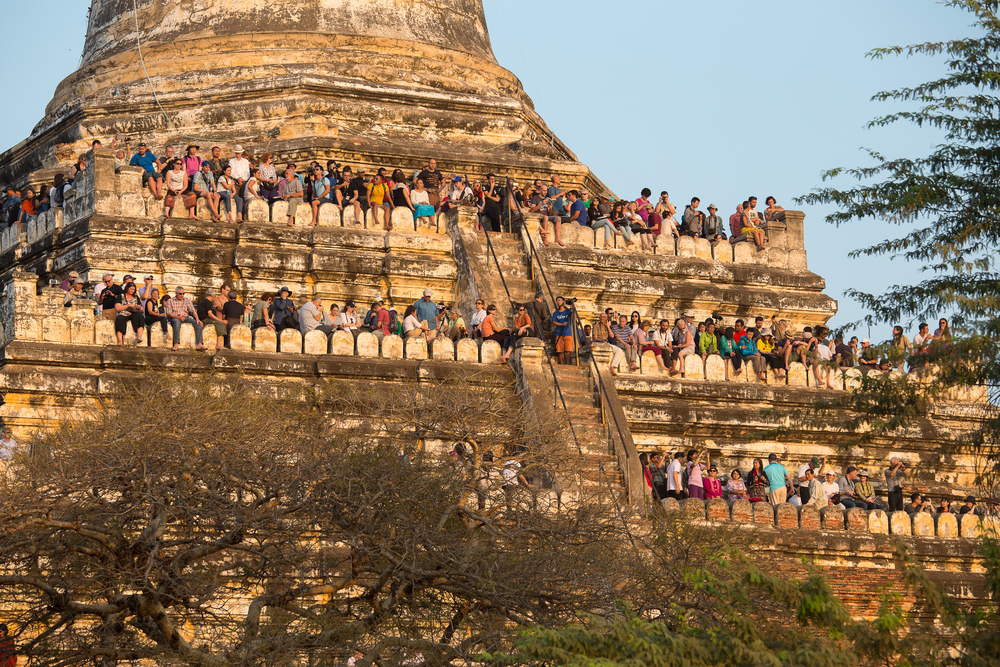 These days, the Burmese borders are open to foreigners, whether as tourists or investors, and relations with the rest of the world are steadily improving, despite a few hiccups here and there, most notably the 2015 Rohingya refugee crisis which drew criticism from leaders and media around the world.
That incident notwithstanding, however, the opening of borders and loosening of restrictions have been met with welcome, and with so many natural resources lying untapped within Myanmar's boundaries, surrounding nations have, unsurprisingly, needed little encouragement to begin their trade agreements.
Better days ahead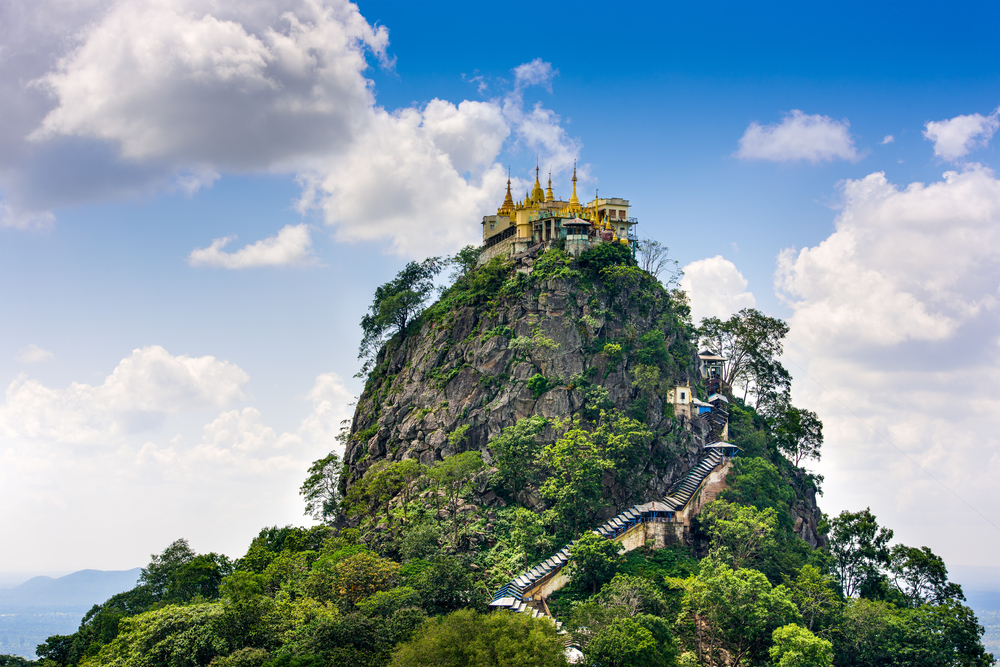 Myanmar remains a young and unsure sibling of the Southeast Asian family, somewhat underexplored and certainly underappreciated: is it any wonder it is becoming the place to go for tourists seeking the latest Southeast Asian adventure?
Being cut off from the tourist trail for so long makes Myanmar an intriguing prospect, and it currently boasts a virginal status in the brief lull before tourism and marketing catches up with the open borders. That status is increasingly tenuous, and in a few years' time, will likely be but a wistful memory.
If you plan a visit to Myanmar, sooner is almost certainly better than later. For those interested in a trip, there is much to see in this bruised but beautiful country, and what will strike the heart more than anything is the sad contrast between the poverty of the people and the jubilance of their welcome. These are people eager for tourist money and delighted to meet a range of nations after decades of insularity and isolation, swift to encourage a visit the parts of the country of which they are most proud.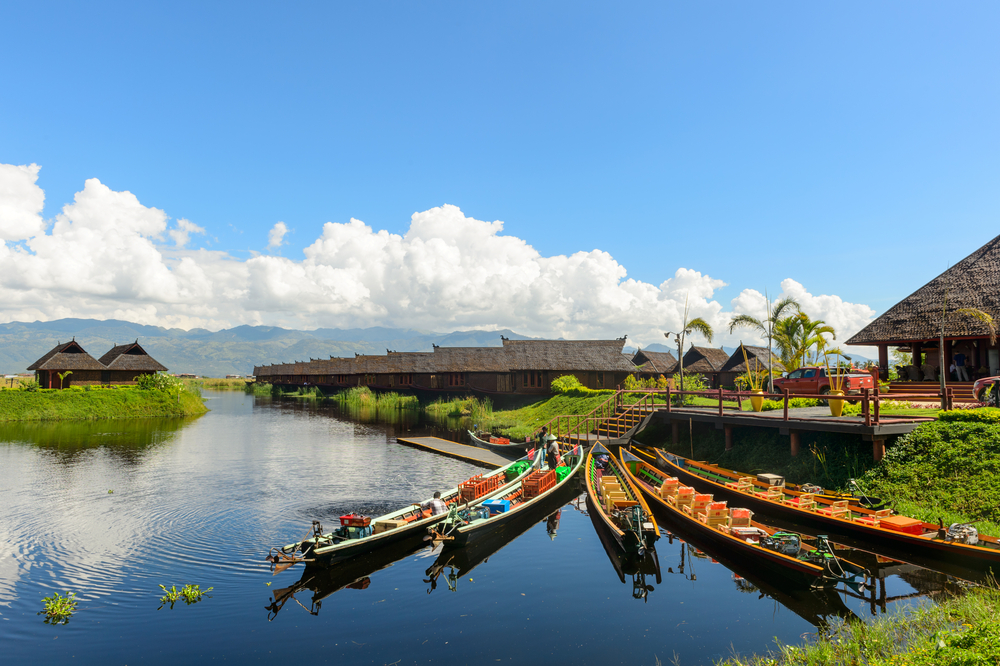 The ancient temples of Bagan can rival the splendours of Angkor Wat, Yangon whispers of colonial wealth fallen to ruin, Mandalay brims with culture, and scenic Inle Lake delights with its traditional villages and customs. The glorious trappings of Buddhism dot every village and town, while the sheer number of indigenous tribes, practices, and traditions adds richness and depth to a nation all too often viewed as simply cheap labour in neighbouring countries.
Myanmar has much to offer those willing to overlook the underdeveloped infrastructure and the messy history, and is a country that will get under your skin, and burn fondly in your memory, leaving you hopeful that its fortunes are at long last on the rise.
Myanmar fact file: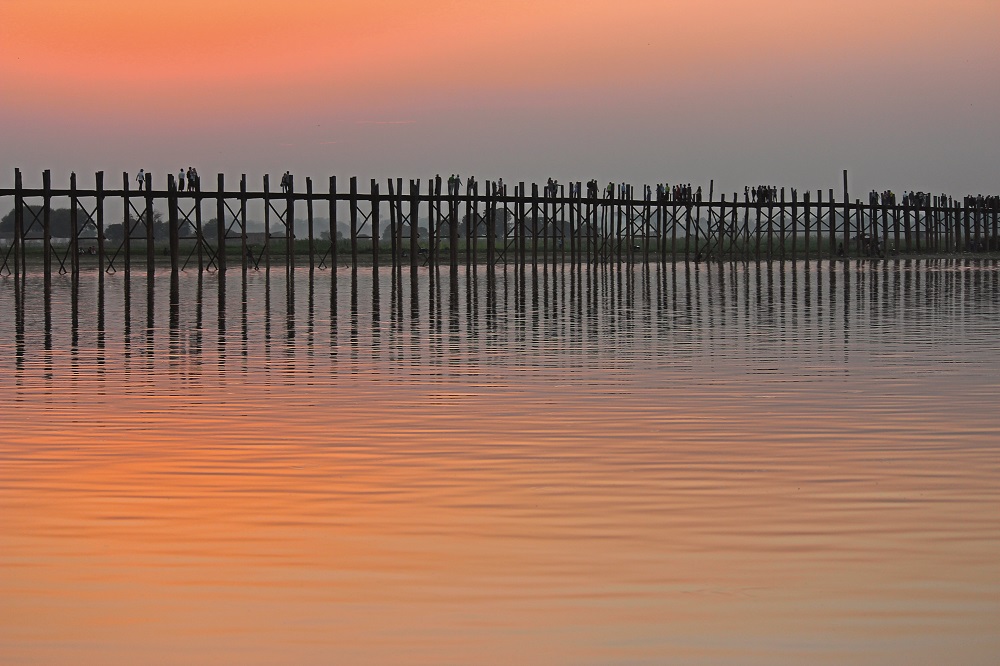 Size: 676,578 km2 (World rank: 40th)
Population: 51,486,000 (2014)
Capital city: Naypyidaw
Largest city: Yangon
Government: Unitary parliamentary republic Official language: Burmese
GDP PPP*: $5,207
HDI**: 0.536, low (World rank: 148th)
Currency: Myanmar kyat (1MYR = 310MMK)
*GDP per capita, purchasing power parity, international dollars
**Human Development Index, a comparative measure of life expectancy, literacy, education, standards of living, and quality of life for 188 countries worldwide. (For comparison, Malaysia's HDI is 0.779, high, and is ranked 62nd.)
Notable facts:
Myanmar is the largest nation in mainland Southeast Asia, though not the largest country in ASEAN; Indonesia is the largest by far.
Prior to the 1962 coup d'état that saw the military junta rise to power, Myanmar (known then as Burma), under British rule until independence in 1948, was among the wealthiest nations in Asia.
Now it's one of the poorest and one of the most corrupt, with the former military government holding majority stakes in virtually all the primary industrial corporations in Myanmar.With the recent elections having put an end to formal military rule, it remains to be seen how the transition will affect entrenched interests in the country's industrial and commercial sectors.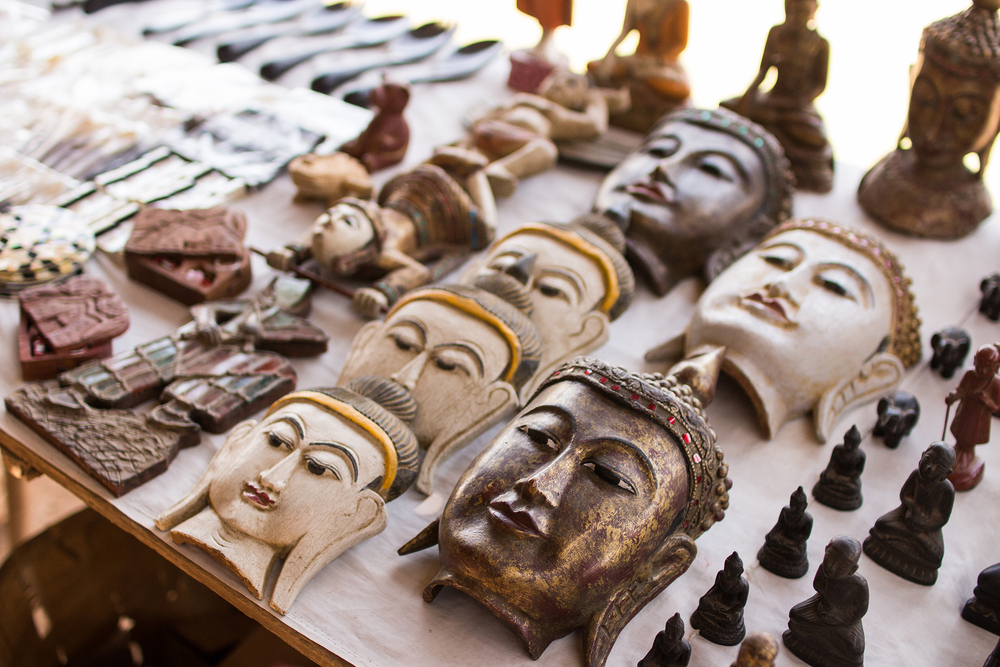 Myanmar is a major producer of precious gemstones, particularly rubies and sapphires. In fact, about 90% of the world's entire output of rubies comes from Myanmar.
The census held in 2014 actually confirmed a population significantly smaller than expected. Most estimates had pegged the country's population at well over 60 million; the census, however, showed a population of less than 52 million.
Many positive changes have occurred in Myanmar in recent times, from the encouragement of tourism to the relaxation of censorship rules to new foreign direct investment laws to the first democratically elected civilian president in decades. Moreover, economic sanctions imposed by the European Union, and other countries such as the US and Japan, have been steadily reduced, which will allow broader foreign investment.
Despite the positive developments, Myanmar also attracted plenty of negative international attention in 2015 for its systemic persecution of the minority Rohingya people, thousands of whom fled the country by land and sea, with many dying both en route and upon reaching Indonesia and Malaysia, the latter of whom initially refused to provide any refuge or assistance to the refugees, finally reversing the decision in the face of withering global criticism.
This article was originally published in The Expat magazine (May 2016), which is available online or in print via a free subscription.
---
"ExpatGo welcomes and encourages comments, input, and divergent opinions. However, we kindly request that you use suitable language in your comments, and refrain from any sort of personal attack, hate speech, or disparaging rhetoric. Comments not in line with this are subject to removal from the site. "
Comments