Steve McMahon was a midfielder for Liverpool FC between 1985–1991 and was playing at Sheffield Wednesday's stadium on the day of the Hillsborough Disaster in 1989, when 96 football fans lost their lives because of a human crush due to stadium overcrowding. The incident remains the worst stadium-related disaster in the history of English sport.
McMahon now lives in Malaysia and works as technical advisor for Frenz United Football Club in Petaling Jaya and as a TV pundit. In light of last week's ruling about the incident – the verdict stating that these people were unlawfully killed due to gross negligence – Steve, in his own words, relives the event and tells us now if perhaps justice has been done.
The Liverpool FC team in 1989. Steve McMahon is on the front row, second from the left.
ExpatGo: How did you come to be playing for Liverpool FC at the time of the disaster?
Steve McMahon: I started playing football at Everton first as a youngster; I'm Scouse born and bred. I started playing at Liverpool in 1985 and so in April 1989, I had been playing for Liverpool for a few years.
We were in the FA Cup semi-final, playing Nottingham Forest, on the day of the disaster. Alders [John Aldridge, Liverpool striker 1987–1989] and I were the only two Scousers there that day, so it meant a lot to us personally. Obviously it was important to everyone but there's a strong association for me to Merseyside.
Please could you tell us a little bit about that day at Hillsborough in 1989.
I remember waking up and it was a lovely day. We'd played Nottingham Forest in the semi-final the previous year [Liverpool won 2-1] so there was excitement in the air. Peter Robinson, our chief exec, had already said that we should have switched ends because we had the majority crowd; we had previously logged a complaint about controlling the supporters.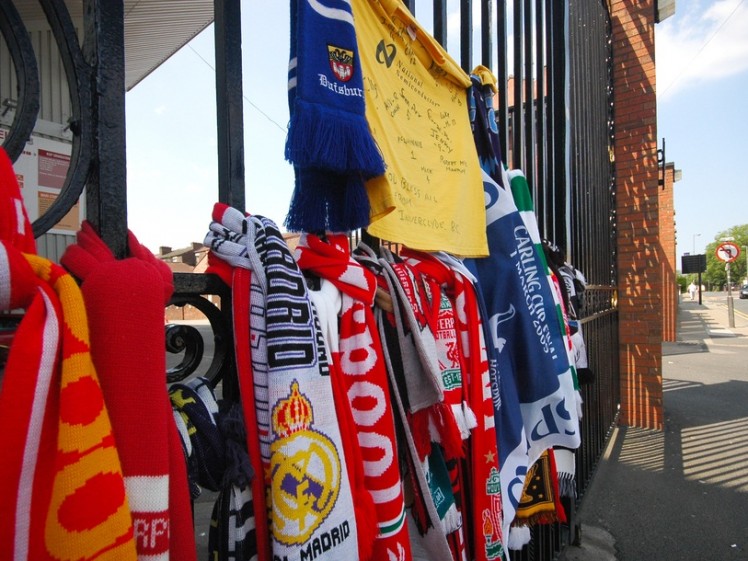 At Hillsborough as well, there is a Kop [a stand for spectators, just like that at Liverpool's home ground Anfield] and because we had 20,000 fans, it would have been far easier for us to be in that stand. I don't know why, but nobody took any notice of the complaint. It's sad that it takes this kind of event before people do listen.
There was the high level of anticipation – Wembley was at stake and Everton were in the other semi-final that year so we wanted to set up a Merseyside derby final.
What do you remember of the incident?
We didn't realise at the time the importance of it all, there were so many emotions going around. After six minutes of the game, we'd had an attack through Peter Beardsley – the next thing I knew, our fans were scrambling over the hoardings. Liverpool supporters are not like that; they are normally no trouble. We had no idea what was going on.
A supporter that I knew said to me 'Steve, they are getting killed in there'. The crowd was stampeding and we were ushered into the dressing room. We were at Hillsborough for hours. Every half an hour the death toll had gone up. We were there most of the day and evening, as the families arrived.
So what happened in the aftermath? How have the families reacted?
The wives and the families of the victims have been amazing. Peter Robinson opened the stadium as a shrine and families would come to visit; everyone just tried to make things more comfortable. They were telling us 'It's not your fault' – they were consoling us as much as we were consoling them.
There was a guy called Carl Rimmer [a 21-year-old video engineer] who was there that day, whose family I became very close with. I went to the funeral and it became a really personal relationship.
"They were telling us 'It's not your fault' – they were consoling us as much as we were consoling them."
We became friendly and I actually went to his sister's wedding five weeks later. It helped to make something this terrible a little more bearable.
We needed the support because we had to replay the semi-final a few weeks later, then went on to the cup final. By this time, the players were all emotionally drained but the passion and commitment to Liverpool mean that there was only going to be one team that would win that year.
First, we had to play Forest at Old Trafford and they didn't have a chance. We set up a Merseyside derby final at Wembley; we went on to win – for all the Liverpool families. It was a surreal couple of months. The last league game was against Arsenal but that was just one step too far.
What has happened in the years since the incident?
I always go back and often play in charity games at Anfield and the Hillsborough Disaster games. In the face of adversity, Scousers have come together – and I mean from Liverpool and Everton. To this day, it feels as it were yesterday.
Do you feel justice has finally been done with the ruling last week?
The whole drawn out affair has been a disgrace. The cover-ups, the lies, the aftermath; the way it's been dealt with has been shambolic. They were saying that the supporters were drunk, that they were urinating on their own people – this is rubbish. If you make a mistake, you hold your hands up, you say sorry.
A lot of what the papers have printed is not right and they should be ashamed. They tried to say the blame should be on their own people. The power and the strength of the Liverpool families has been unbelievable.
If not now, do you feel justice will ever be done?
I'm not sure it ever will. At least the truth is out there finally. I hope nobody gets carried away with this, for example with financial compensation. We will deal with this respectfully and every anniversary we will do the same.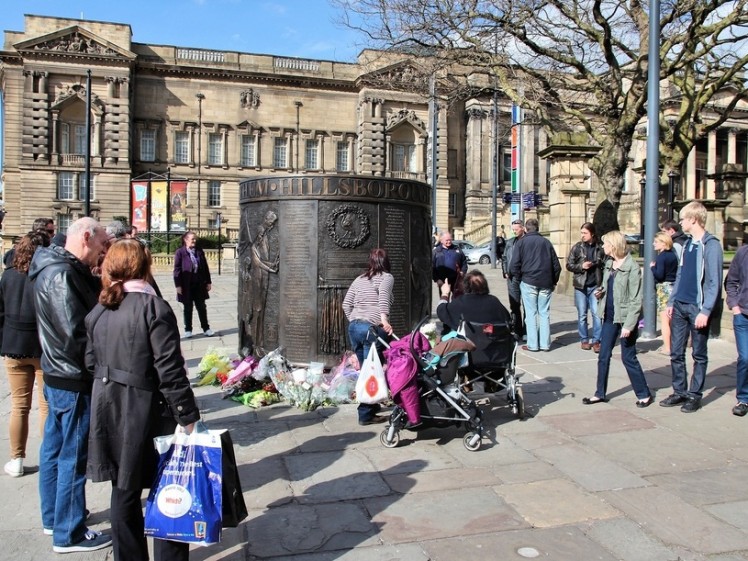 Thanks very much for your time. Any final thoughts?
There's now been 27 years of emotions. It will always be a thing I remember and it will never be forgotten. But since the truth has come out, I feel some of the families can rest a little bit easier, now that the Liverpool people there that day have been pardoned.
They've dealt with it the best way possible. It's a real testament to Liverpool FC. All credit to the families.
Our sincere thanks to Steve McMahon for talking about the incident. ExpatGo sends it condolences to all those involved. If you were affected by the Hillsborough Disaster and wanted to share your thoughts, feel free to write to us in the comments below.



" ExpatGo welcomes and encourages comments, input, and divergent opinions. However, we kindly request that you use suitable language in your comments, and refrain from any sort of personal attack, hate speech, or disparaging rhetoric. Comments not in line with this are subject to removal from the site. "



Comments