Travel
Memories of Myanmar: A reflection on the sights and sounds of Bagan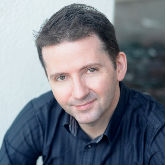 A country long closed to tourists, Myanmar has seen plenty of positive changes in recent years and is now claiming its place as one of ASEAN's most engaging travel destinations. Editor Chad Merchant reflects on his own trip there and recalls the wonder of the many sights and sounds in this beguiling land.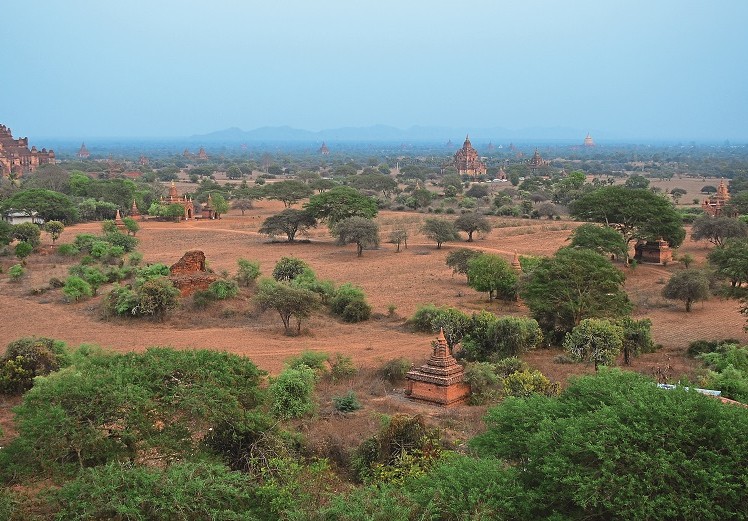 As part of my first trip to Myanmar, I was enjoying a leisurely cruise down the mighty Irrawaddy River, and like any good cruise, the "ports of call" were some of the greatest highlights of the journey.
The first shore excursion was to a small village called Myinmu, about 30 miles west of Amarapura, which itself is just south of Mandalay, nestled between the great river and a sizable lake called Taung Tha Man.
Downriver from Amarapura, the Irrawaddy flows from east to west, and Myinmu is the last settlement before the river curves back around and flows generally southward again.We took an enjoyable ride through the village, each of us getting our own trishaw and "driver" and visited a large morning market, a riot of activity, colour, and sound.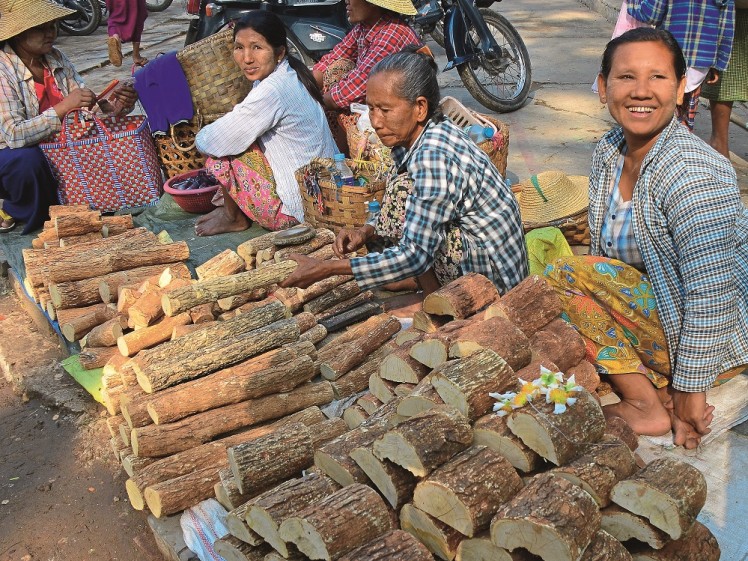 One point of interest was a pile of what looked like petite logs of firewood. In actual fact, it was Shwedo thanaka wood, and the bark is pulverized and mixed with water to form a beige-coloured paste.
The thanaka paste is a cultural cosmetic in Myanmar, and its use dates back some 2,000 years. It's used by women and men alike – mostly on the face, but also the arms – for its cooling sensation, delicate fragrance (similar to sandalwood), and sun protection characteristics. It's also believed to promote smooth skin, and it was extremely common to see this on the faces of Burmese people of all ages wherever we went.
Markets and workshops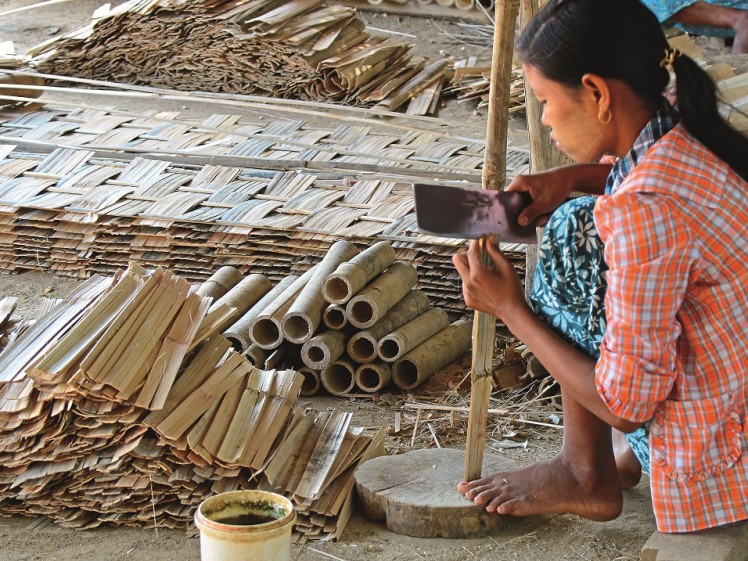 The market we visited was quite expansive and definitely fascinating. Dried chillies, mounds of powdered spices, a vast array of bewildering fruits and vegetables (some we recognized, others we definitely did not), flowers,greens, sprouts, fish, you name it.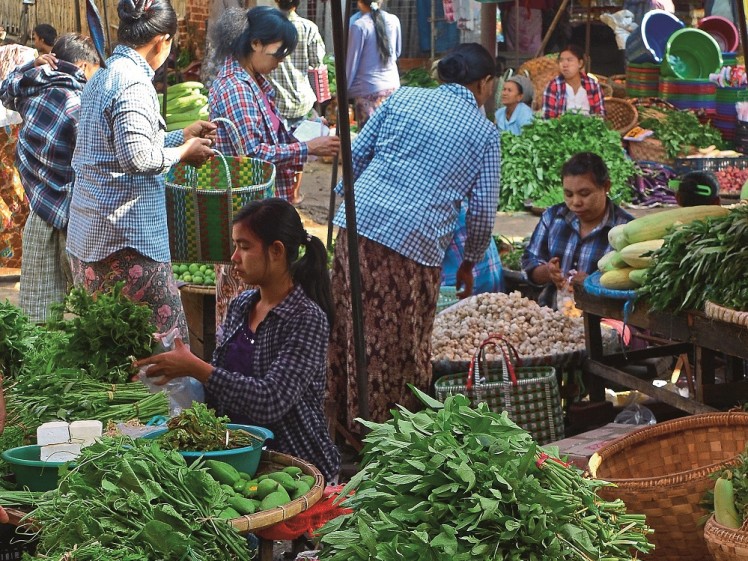 We spent probably an hour here, milling around, interacting with the locals, dodging puddles from the recent rain, and pelting our guide with a flurry of questions seemingly at every turn.
In time, we mounted our trishaws again, and were pedalled to a bamboo and teak factory, which was amazing. Much of the work was done by hand, and the nature of that work seemed quite segregated.
Men and boys had certain tasks (mostly involving moving the immense bamboo poles and teak lumber), while the women and girls had others. Watching the women work was mesmerising.
One woman would use a cleaver-type blade to strip foot-long cylinders of dried bamboo into thin pieces, working with a speed and confidence that spoke to considerable experience handing the knife.
An older woman nearby deftly wove these strips of bamboo into an octet of long guide strips, walking along the woven panel as she went, tightening, adjusting, pressing flat, never breaking her rhythm. When completed – a task she carried out at an astonishing pace – the completed rectangular panel would be set aside and the process begun again on another panel. These panels are then used as building material for fences, walls, and roofs.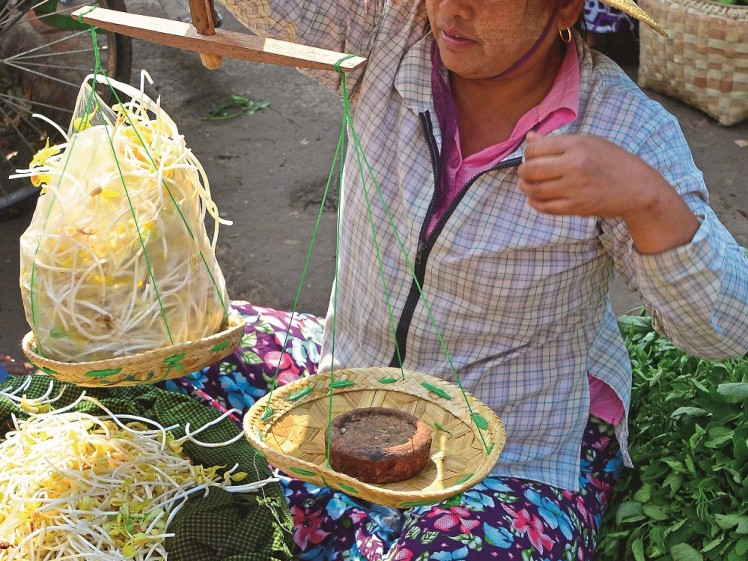 In a nearby area, a small group of men were guiding long beams of teak through a large circular table saw, cutting it into strips which were peeled away as the teak progressed along the table. Needless to say, not a hint of anything even vaguely resembling safety equipment was anywhere to be found.
We were then pedalled back to the jetty, where we saw women doing their laundry at the river, laying out the colourful longyis to dry in the sun. The longyi is a traditional garment worn by the Burmese, similar though not identical to a sarong.
For some reason, I always found these little vignettes of life along the Irrawaddy to be endearing and fascinating, scenes from a river dependent human subsistence that have doubtlessly played out much the same here for scores of generations.
The wonders of Bagan
Our time cruising down the Irrawaddy River went by quickly – always seems to when you're enjoying yourself – and before long, we had reached Bagan, where we spent a full day and night exploring.We took two separate shore excursions there, one in the morning, another in the afternoon and early evening. This is the Myanmar of postcards, the sprawling plains of Bagan littered with thousands of pagodas, temples, and monasteries, some in much the same condition they must have been during their glory days, others in decay and ruin.
For the best perspective, I had to climb four flights of steps up the side of Shwesandaw Pagoda that were incredibly steep… but the view was worth it. The impressive and imposing 12th century pagodas called Ananda, Htilominlo, and Thatbyinnyu really stood out, mostly because of their sheer size, but no less because of their stunning designs.
We also visited a small village and met several people there, including a group of friendly children. This was a nice moment for our little group, and it was a charming look into a very simple Burmese village lifestyle.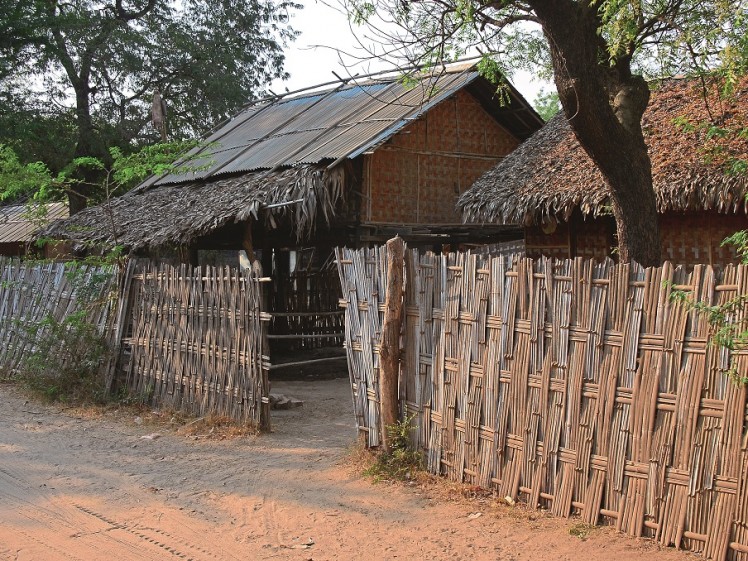 It felt like stepping back in time 200 years. Everything seemed to be made from stone, bamboo, wood, and metal. Children played in the tidy dirt roads between bamboo-thatched houses. A horse-drawn carriage plied the path to a nearby pagoda. Young men worked up a sweat splitting piles of firewood to sell to their neighbours. A boy with his hair dyed and spiked for the upcoming Thingyan water festival – the Burmese new year – hung over a bamboo fence and chatted amiably.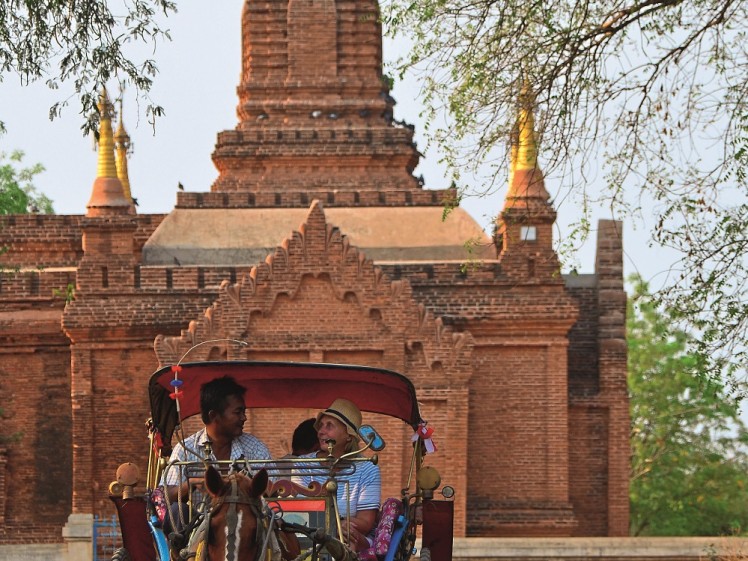 It was a particularly enjoyable visit, and for me, it's the moments like this, rather than being carted around to one tourist site after another, that really make travel special.
As the sun sank ever lower in the sky, we paid a brief visit to the grand Shwezigon Pagoda in Nyaung-U, not far from Bagan. The late afternoon sun on the gilded surfaces of the ancient temple and its surrounding structures was pretty amazing, and of course, plenty of Buddhist ceremonies were going on there, too.
Following that, we climbed back aboard our bus for a return to Shwesandaw, the same pagoda in Bagan we had visited and ascended earlier in the day. Though the pagoda was the same, the sunset encore was an entirely different experience, as we had been forewarned.
In the morning, it had been rather quiet and serene. Climbing the frightfully steep stairs to look out over the plains brought a nice moment of introspection and reflection.We were very nearly the only ones there. By late afternoon, however, driven by hopes of an impressive and photo-worthy sunset over the pagoda-dotted landscape, throngs of camera-wielding tourists had descended like locusts, and Shwesandaw, also known as the "sunset pagoda," was overrun with people.
Rather than let this ugly spectacle dissuade me, though, I took the opposite approach and clambered gleefully up the hair-raising stairs to join in the party.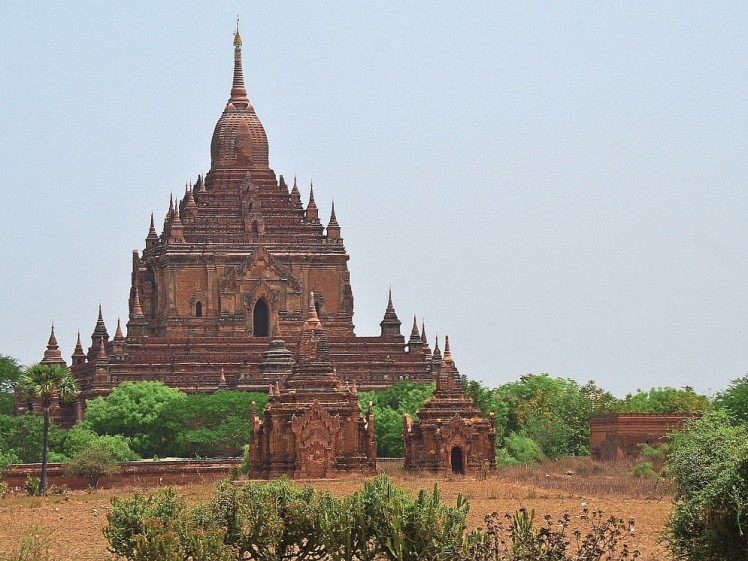 Sadly, the sunset turned out to be a bit of a bust, the sun sliding behind a horizon-hugging cloud bank with a whimper rather than going out in a fiery blaze of glory. Still, the landscape was evocative, and it was surprisingly easy to feel precious (if feigned)moments of cocooned solitude, despite the dozens of people surrounding me.
A land steeped in history (and no shortage of turmoil) and rich in culture, Myanmar is a magical and memorable travel destination. For me, it was one of those truly special excursions, one in which nearly everything, whether the food, the people, or the experiences, made a strong and favourable impression on me, and when I look back now – months after the journey – or when I reflect on it many years from now, I will surely count my time spent in the magical land of the Irrawaddy River among my greatest travel experiences.
A snapshot of Myanmar's history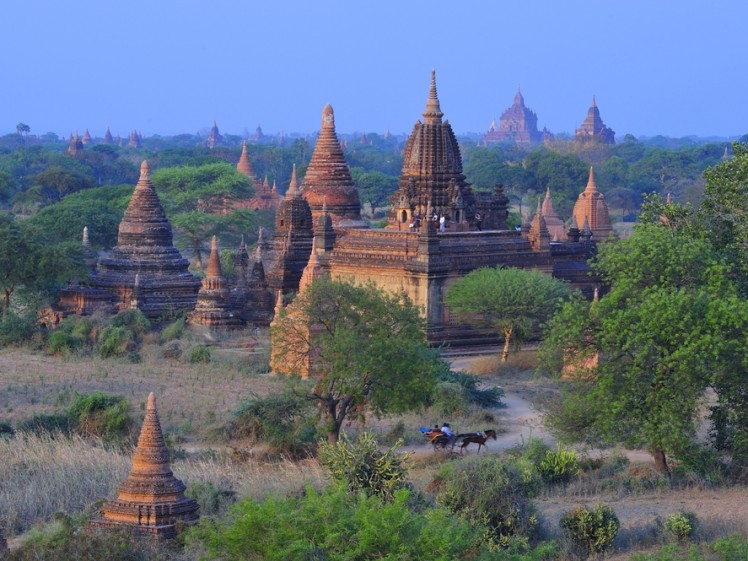 The history of this Southeast Asian country is a complex and fascinating one, dating back beyond antiquity, with recorded evidence of modern humans living there as far back as 11,000 BCE. By the advent of the Bronze Age, around 1500 BCE, people in the area were cultivating rice, alloying copper to make bronze, and domesticating poultry and pigs – among the first humans in the world to do so.
Between 200 BCE and 100 BCE, the first city-states began to emerge in what is now central Myanmar. Hundreds of years later, by 800 CE, a number of city-states had taken shape across the land. In 849, a settlement was founded at Pagan – today called Bagan – by the Mranma people of Nanzhao.
Over the next century and a half, Pagan grew in both grandeur and authority, reigning over competing city-states in the area, and it was during the two successive centuries that thousands of temples, monasteries, and pagodas would be constructed across the plains of the kingdom, many of which still stand today and collectively comprise one of Myanmar's most compelling tourist attractions.
However, the kingdom did not endure. Repeated attacks and Mongol invasions eventually toppled the four-century-old empire in 1287. For 250 years after Pagan's collapse, the kingdom remained fragmented and splintered.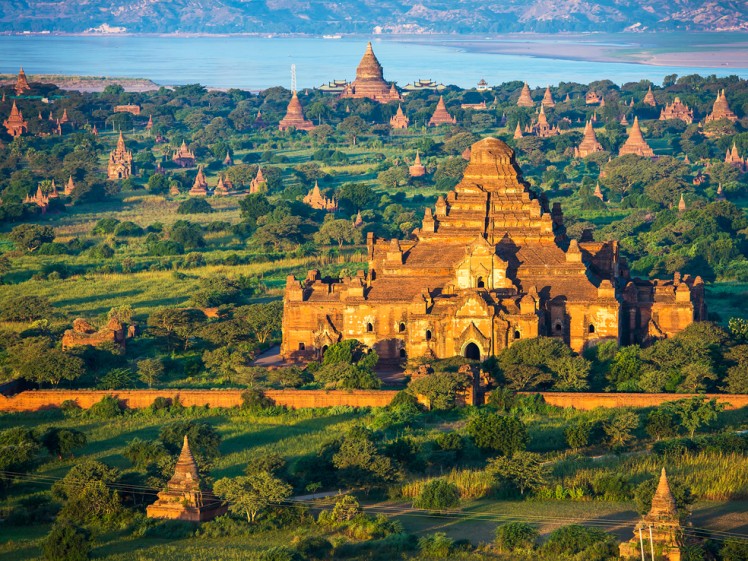 Two sizable powers eventually emerged by late in the 14th century, and one kingdom, Ava, waged a series of unsuccessful wars for reunification. The other kingdom, Hanthawaddy, rebuffed Ava and entered its own golden era, while the weakened Ava kingdom declined.
Centuries of competing interests from Europe and other Asian nations consumed what was by then called Burma, until the British finally took control following a trio of Anglo-Burmese Wars from 1824 to 1885.When the city of Mandalay fell to the British in 1886, all of Burma came under British rule, and in 1937 was named a separately administered colony of Great Britain. It was not a comfortable relationship at all, as many Burmese leaders openly advocated for self-rule.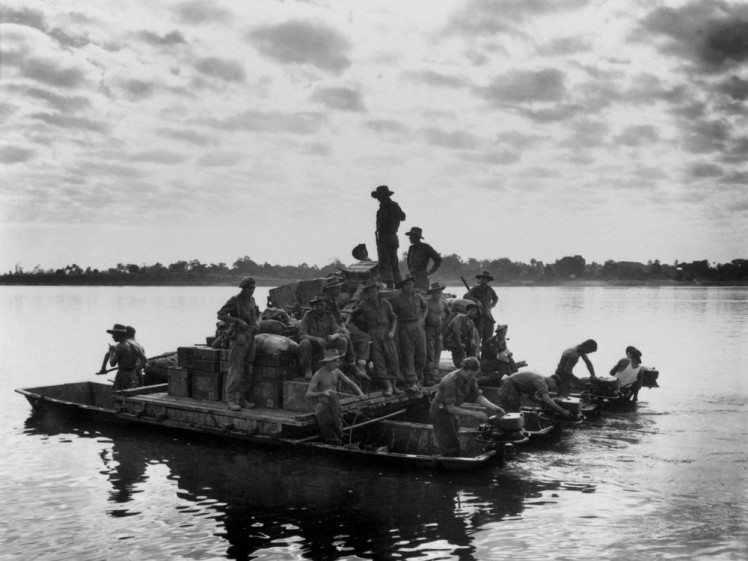 As war overtook the world in subsequent years, Burma was a significant battleground and the Burmese army, while initially fighting with the Japanese, switched allegiance to the Allies in 1945. Following World War II, the Panglong Agreement was negotiated to guarantee Burma's independence as a sovereign, unified state, and this became so on 4 January 1948. Unlike other former British colonies, however, Burma did not become a member of the Commonwealth.
A military coup d'état saw the control of Burma shift to a military regime in 1962 and the military exerted control directly or indirectly from then on. However, democratic reforms slowly took shape in the opening years of the 21st century, and the military regime was formally dissolved on 30 March 2011.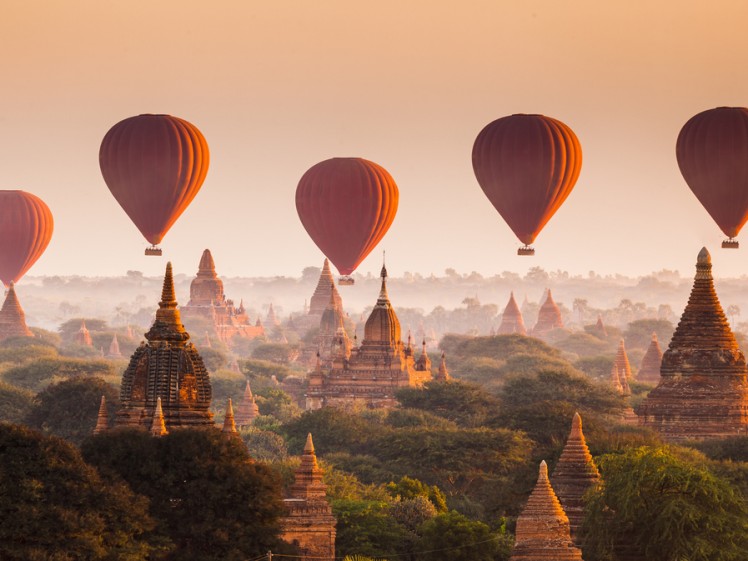 And most recently, in March of 2016, Myanmar's newly elected parliament – the Hluttaw – chose 70-year-old Htin Kyaw, a close friend and aide of National League for Democracy leader and human rights icon Aung San Suu Kyi, to be the country's first civilian president in some 50 years, officially bringing an end to decades of military rule.
This article was originally published in The Expat magazine (May 2016), which is available online or in print via a free subscription.
---
"ExpatGo welcomes and encourages comments, input, and divergent opinions. However, we kindly request that you use suitable language in your comments, and refrain from any sort of personal attack, hate speech, or disparaging rhetoric. Comments not in line with this are subject to removal from the site. "
Comments