When admiring a fine piece of art, you might not always pay close attention to the frame in which it's set. Fortunately, there are those who do. Editor Chad Merchant talks to one of Malaysia's most renowned conservation framers and learns about the thread of touch that ultimately binds the artist to the frame.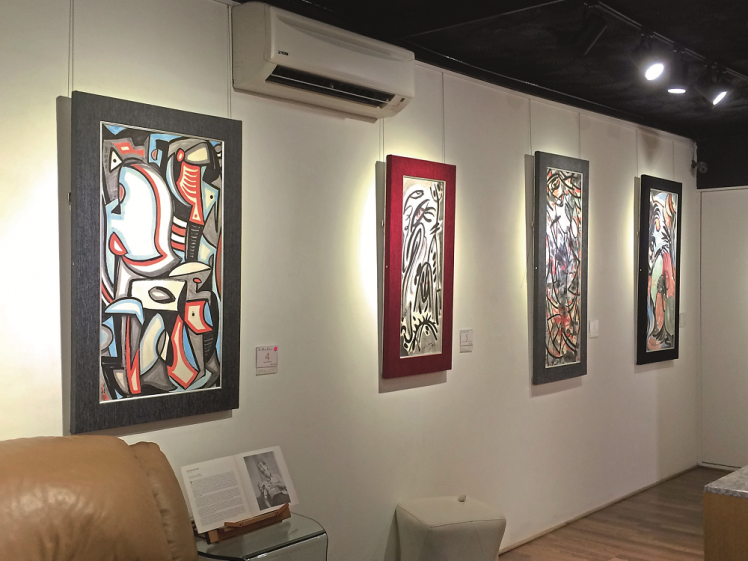 They say adversity not only builds character, but reveals it, and like many artists, WinSon Loh certainly endured his share of early challenges. Born and raised in Kuala Lumpur, Loh tragically lost his father at a very young age to a band of armed criminals during the infamous race riots of 1969.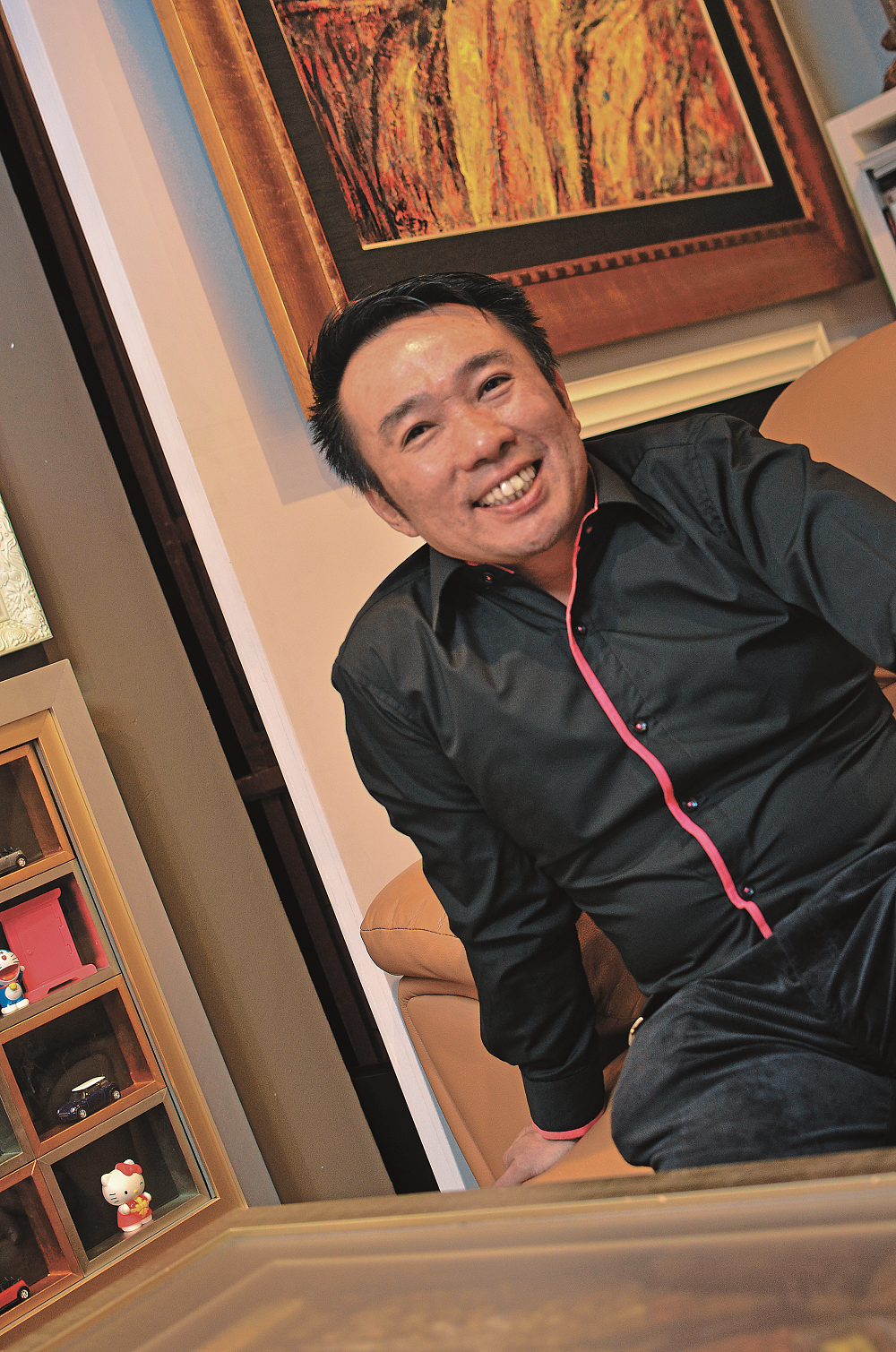 Growing up without the family's breadwinner, Loh was motivated to work and study extra hard in a bid to help provide for his family.
Through his efforts, he earned a scholarship at a private secondary school and while finding success in his classes, spent his early teen years working, too.
When he was 15, Loh's school held a charity art event, with students' artwork being sold to raise money.
Though the other students relied on their parents to buy frames for their art, Loh didn't have that luxury – it was simply out of reach financially.
"You can imagine how that felt for a school boy," he recalled, "to see everyone else's artwork with a nice frame, and mine – just bare and plain."
But the youngster didn't leave it at that. "I learned I could make my own frame," he said.
"It looked quite good, I must say, and because of that one event, though I was of course not aware of it at the time, the
foundation for my career was being laid."
From painting to framing
Springing from the necessity of fashioning his own frame, the young artist began redirecting his creativity into the frame rather than the painting. As an adolescent, Loh spent a great deal of time learning the art of framing, ultimately leaving school to accept an apprenticeship with one of Malaysia's best framers.
"By that time," he smiled, "I was starting to design and build my own frames. I learned how to make frames that complemented the art, but never overshadowed it. That was a special time for me – not only was I learning about framing, I was working side by side with some of the finest artists in the country."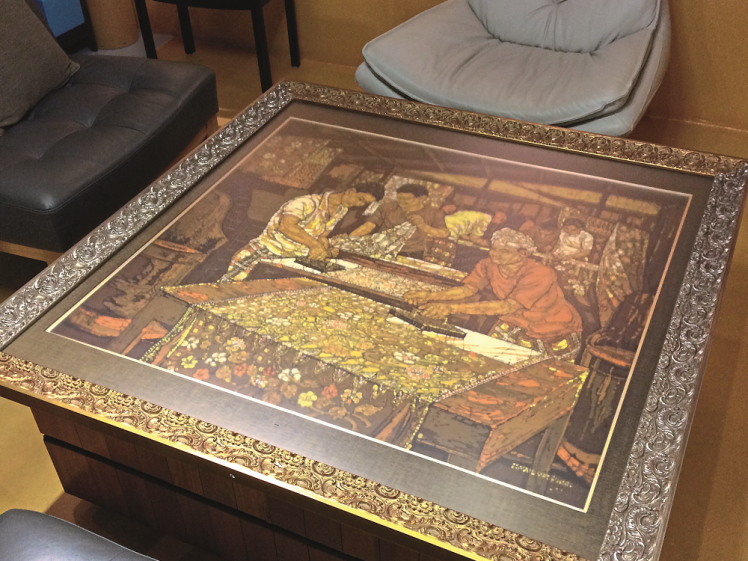 This instilled in the young apprentice a deep appreciation and respect for art that he still carries to this day. "It's an interesting thing," he said. "The artist uses his hands to create the artwork. It's a personal effort. Then I touch the art, which connects me to the artist. Then with my hands, I make the frame to enhance and complement the art. Over the life of the art, the artist's hands and my own hands have worked in succession to complete the story."
At times, of course, Loh skips over the middleman completely and shakes the hand of the artist himself. "Oh yes," he laughed at this description. "I often work directly with these talented artists, even hosting exhibitions and openings in my gallery."
Diamonds are forever
One unique touch of Loh's frames is a small diamond, carefully placed into each side of the frame. Large or small, minimalist or ornate, you'll find the diamond there. Think of it as a brand identifier, a special touch that identifies the master craftsmanship of Loh's frame.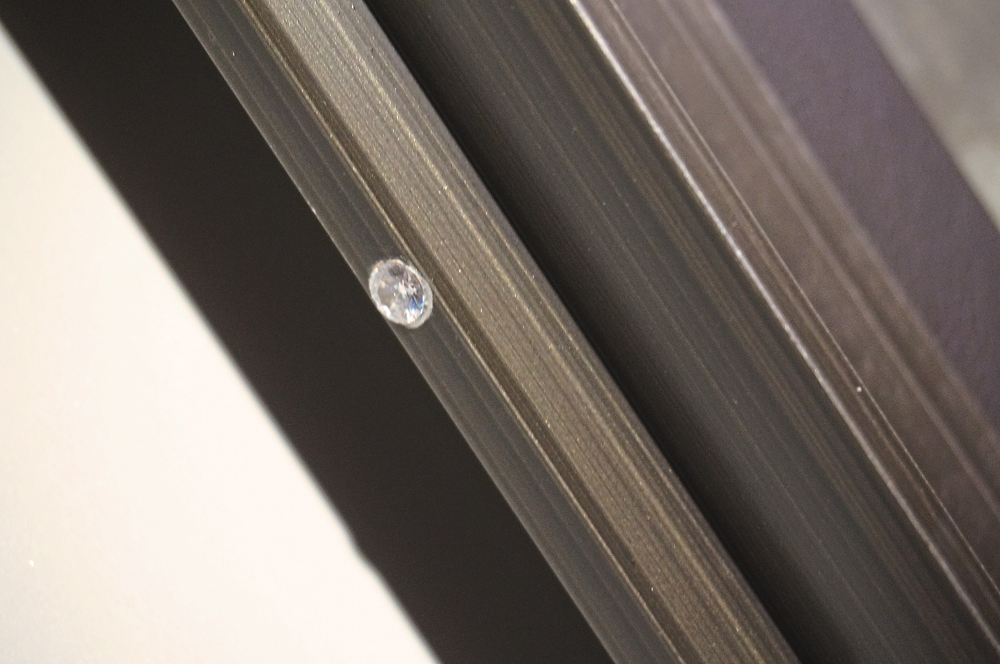 "At first, some clients didn't exactly love the diamond on the side of the frame," he shared. "Though it's quite discreet, some didn't like it.
But now, it's not only accepted by my clients, it's actually expected and valued as a mark of quality and permanence."
That permanence is where conservation framing comes into play. This archival grade gold standard – or is it diamond standard? – of framing not only displays and enhances the artwork, it protects it for generations to come.
And though there are things like backing material, mounting, and glazing to consider in the process, the common thread in Loh's conservation framing is uncompromising quality.
"I only offer one standard," Loh insisted. "Only one grade of materials, only one level of service, and only one process. There is no second-tier option for anything I do. And after all these years, I still love what I do. I still enjoy doing the framing, and every job has my personal touch." Loh shared with me that even in view of the many thousands of frames he's created, he still marvels at the sheer monetary value of the artwork he's been entrusted to touch and care for.
"Millions. I can't even count that high!" he laughed. "But you know, whether it's a museum-quality masterpiece or a personal heirloom that no one outside of that one client would care about, they're both priceless to me. And that's why the process is so defined. For me, and for the integrity of the finished product, the process is the same, regardless of what's being framed."
An enduring passion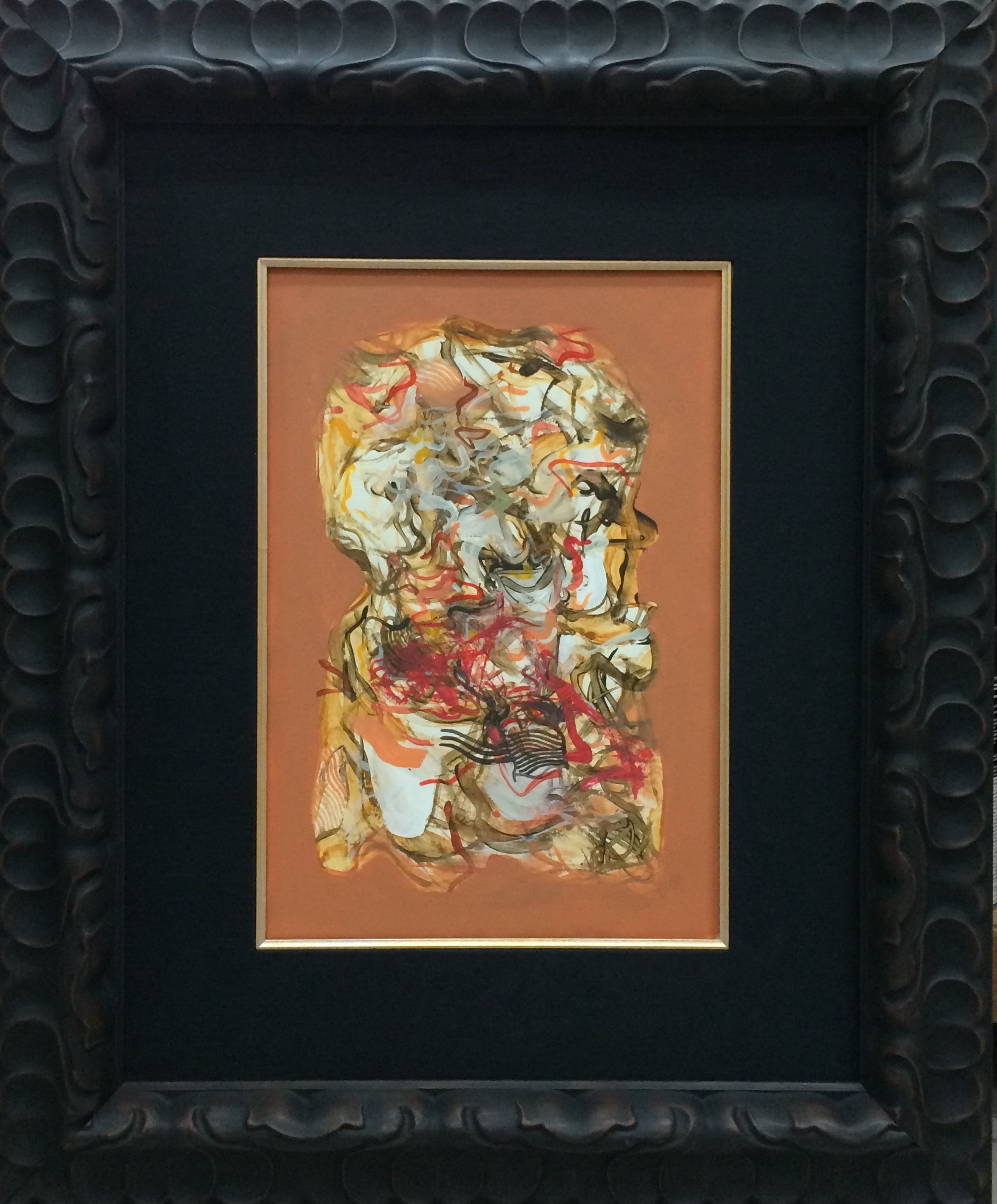 It doesn't take long talking to Loh to see the enthusiasm at work, a passion that's guided a lifetime of work. "It's such a personal relationship," he said of the rapport he develops with clients.
"They're entrusting me with something so important to them. So it's important to me. I actually care deeply about the work I do for them. I care about my reputation after 33 years in this business."
Perhaps as notably as the diamond is the trademarked brand name of Loh's framing enterprise, PINKGUY, so of course I had to ask about that.
"I created the brand in 2007, so it's coming up on its 10-year anniversary," he said, apparently realising with surprise just how fast the milestone was approaching.
"The name 'PINKGUY' is actually phonetically derived from the Malay word for 'frame,' which is bingkai.
It has kind of a catchy sound to it, and after a very short time, it just stuck." Another favoured pursuit of Loh, who is regarded as Malaysia's most revolutionary frame maker, is reframing.
"Clients will bring in a beloved piece of art in an old frame," he explained. "Then it's up to me to do something special with it." He showed me some of the 'before and after' photos of various paintings he had reframed, and the difference in many cases was stunning, leaving no doubt in my mind that making a quality frame and matching it to the art it cradles is every bit as artistic as the creation of the artwork itself.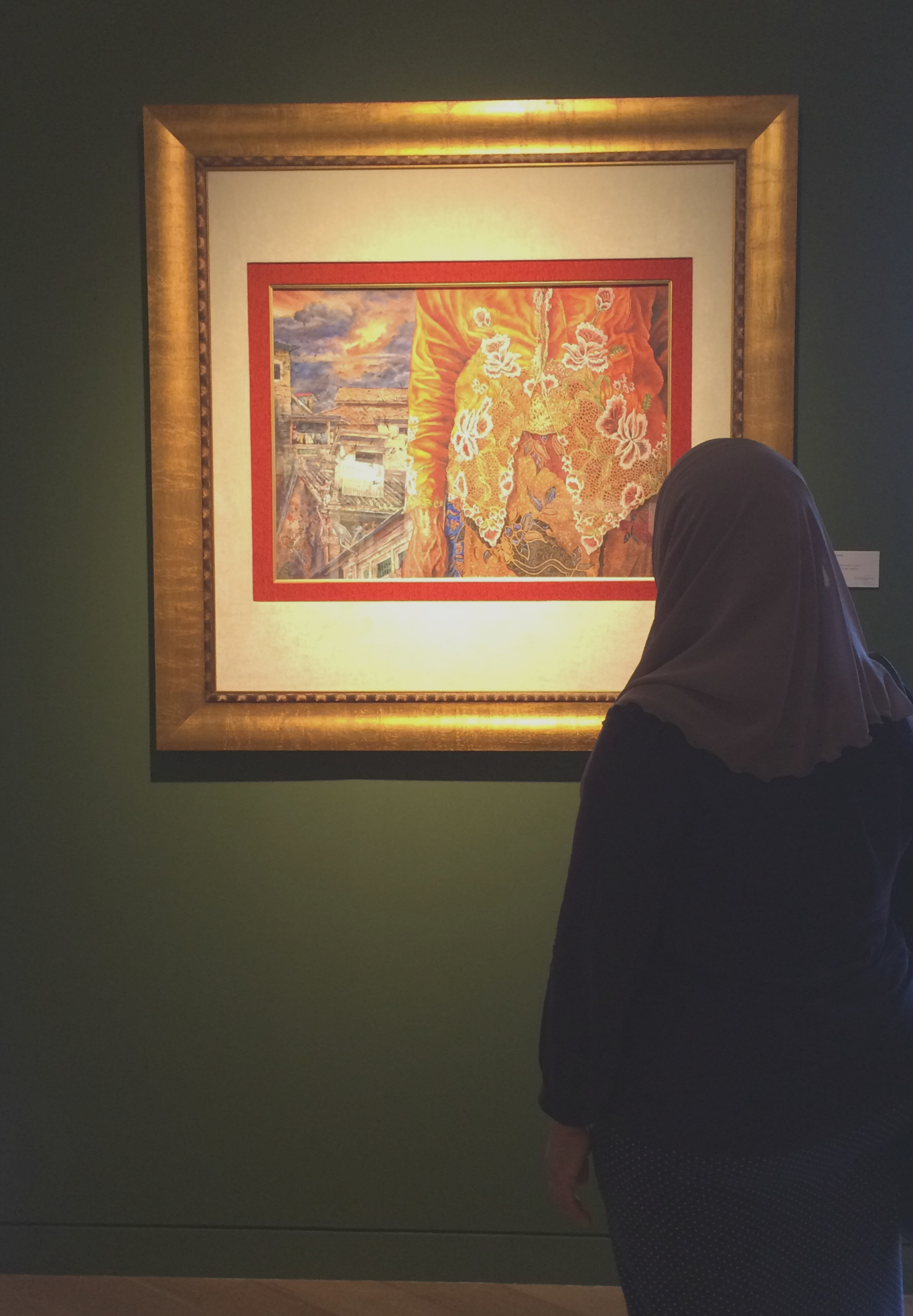 "It's a long process," Loh explained of the start-to-finish procedure of framing or reframing.
"Some of the more complex work can require up to 120 days. But it's never rushed, and there are no shortcuts. That's why I have such happy clients and that's why they come back again and again."
So it's not just about the literal touch of your hands on their art, I asked, referring to that thread of hands-on work that connected the artist to the canvas and the canvas to the frame.
"No," he smiled. "It's also about real service… the personal touch."
To learn more about PINKGUY, Malaysia's leading innovative conservation framer and reframe, visit pinkguy.com.my.
This article was originally published in The Expat magazine (June 2016) which is available online or in print via a free subscription.



" ExpatGo welcomes and encourages comments, input, and divergent opinions. However, we kindly request that you use suitable language in your comments, and refrain from any sort of personal attack, hate speech, or disparaging rhetoric. Comments not in line with this are subject to removal from the site. "



Comments