This is part of an ExpatGo editorial series featuring creative architecture designs in Malaysia. 
Located in Kuala Lumpur's oldest park, the Perdana Botanical Gardens, this bamboo pavilion was commission by DBKL (KL City Hall) and sits on a small island on a lake within the park.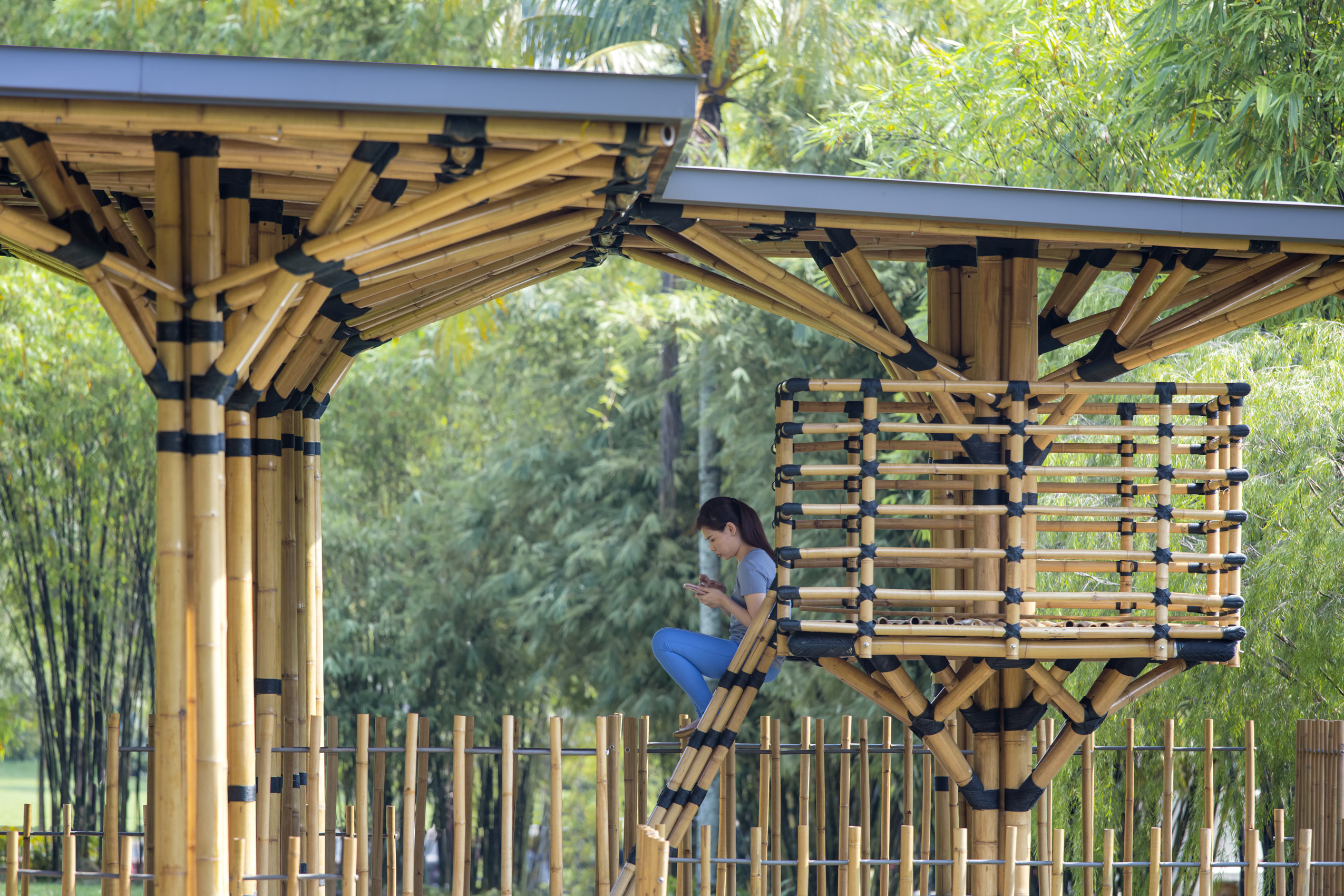 Right along the edge of the lake, this open structure was inspired by traditional vernacular structures called wakaf, found originally in villages or kampungs. The entire structure is a series of wakafs grouped together to form a playful bambboo playhouse that blends in with the surrounding greenery.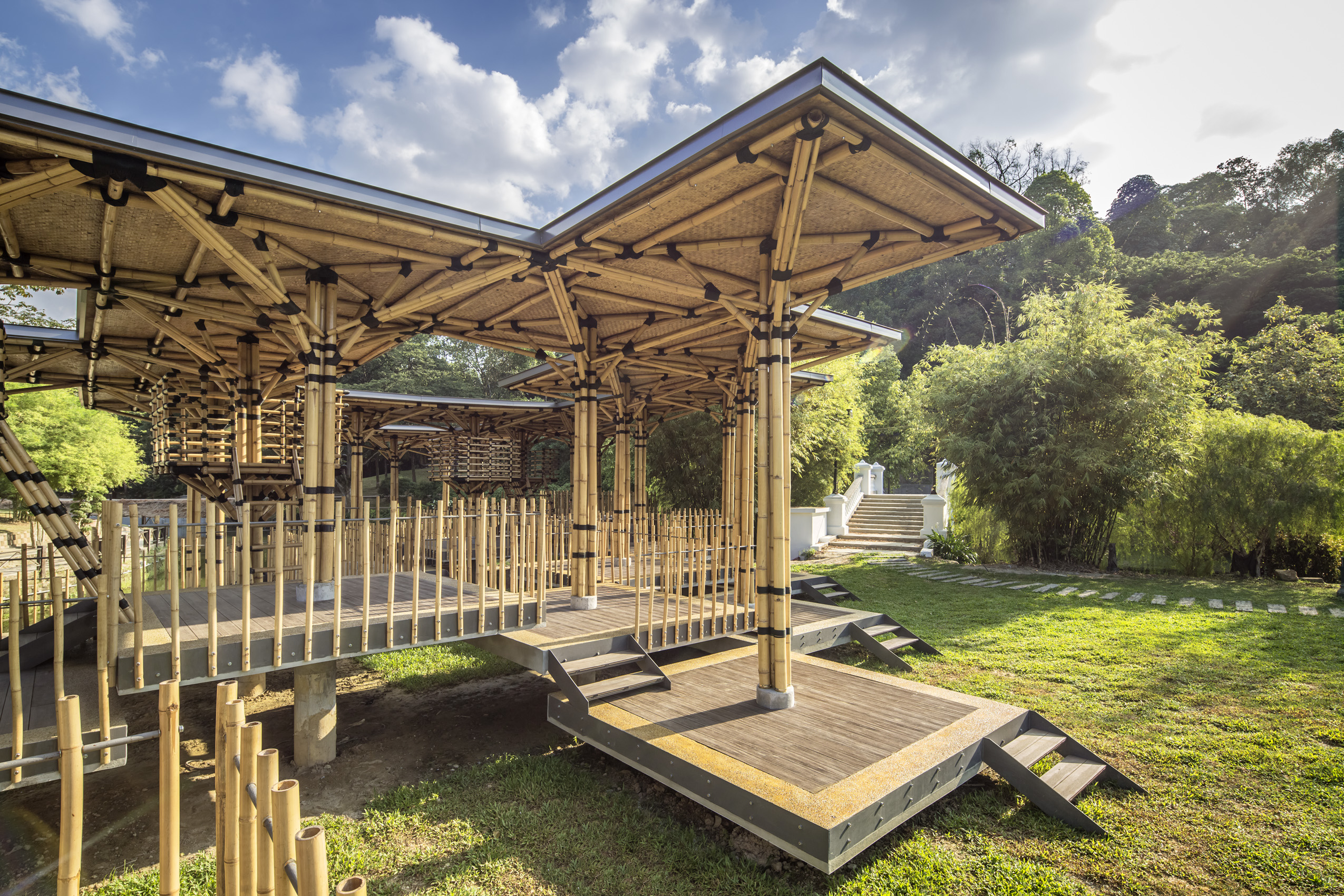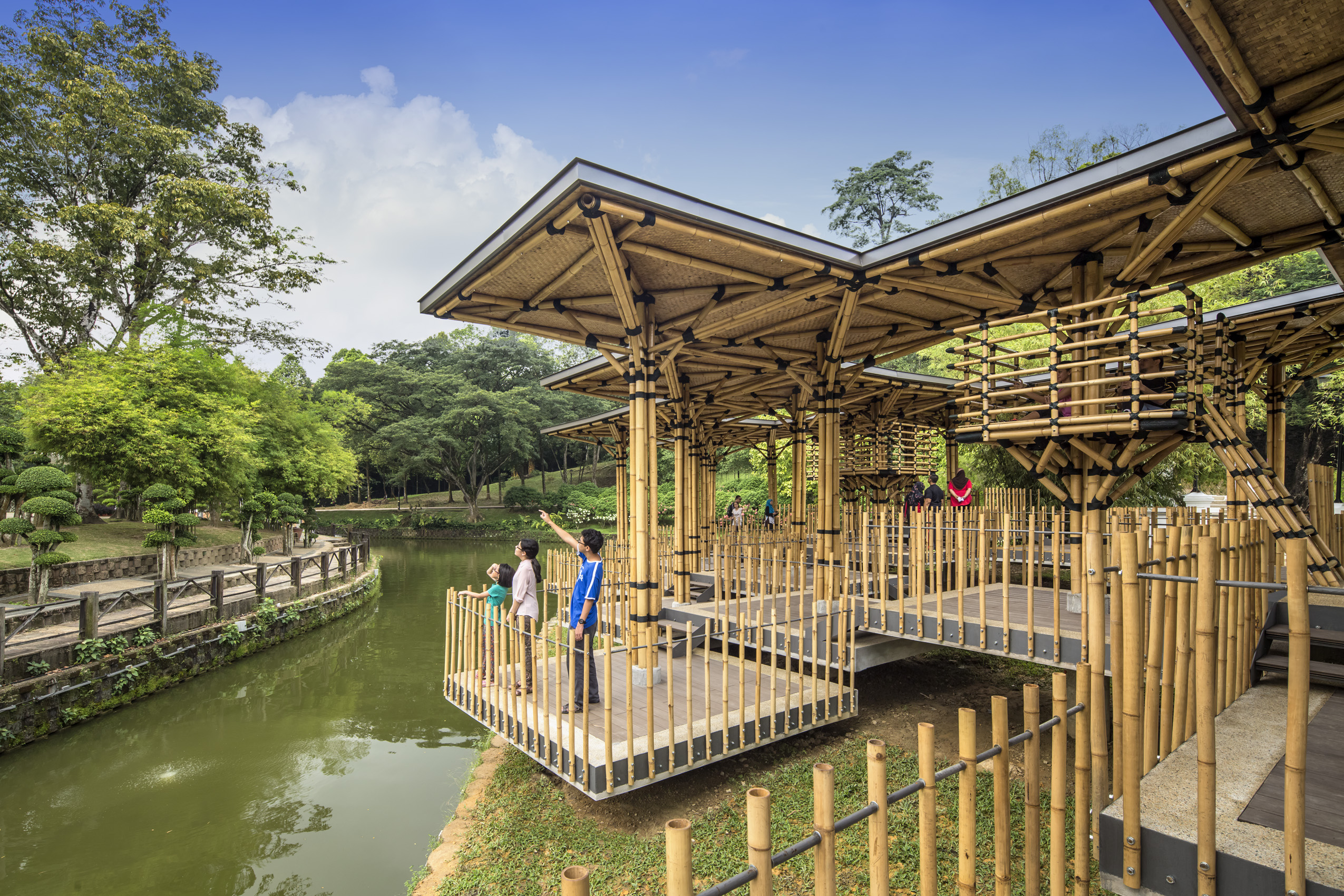 The structure functions as a shelter and resting area for the public and has also been used as a space for exhibitions, performances, and events.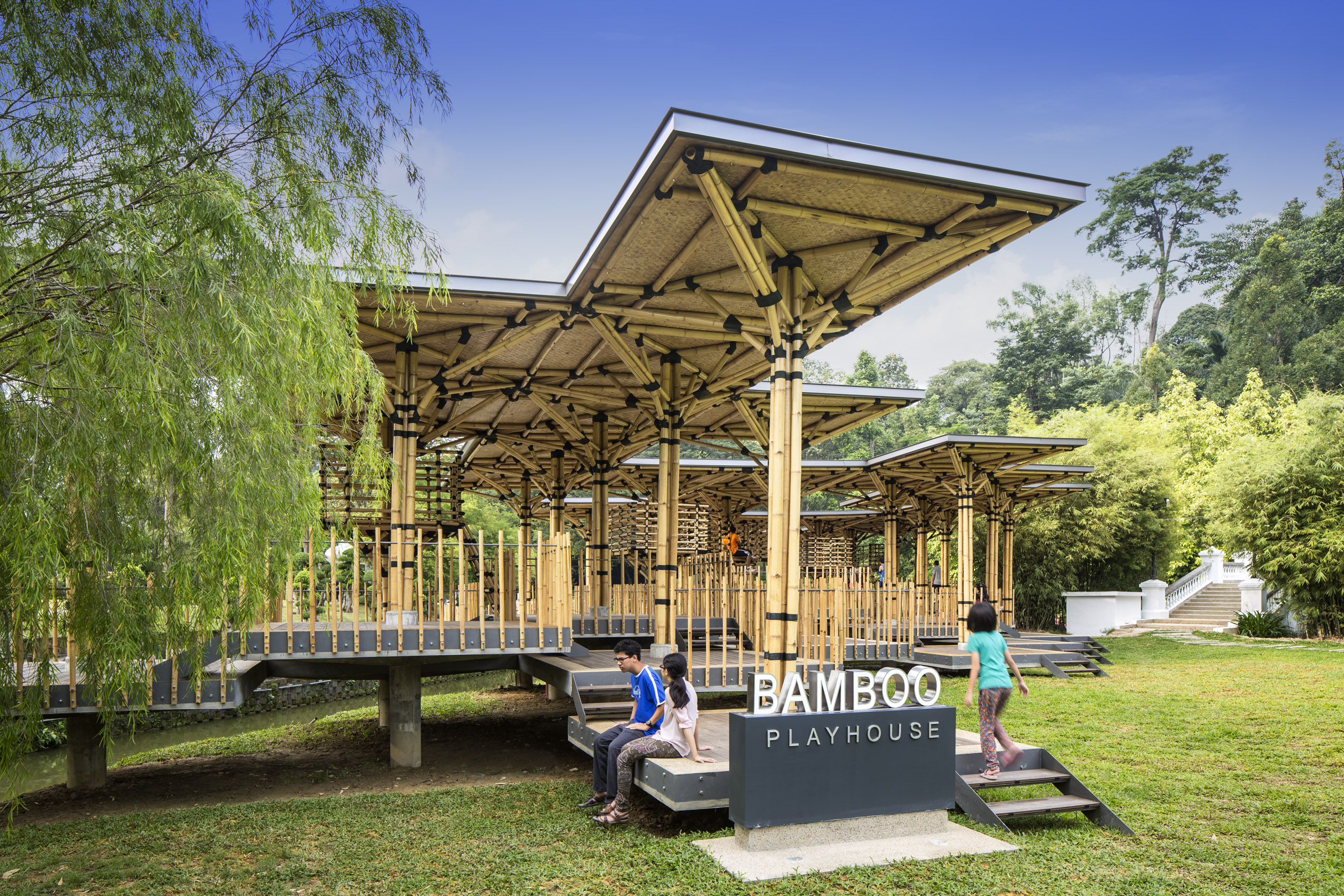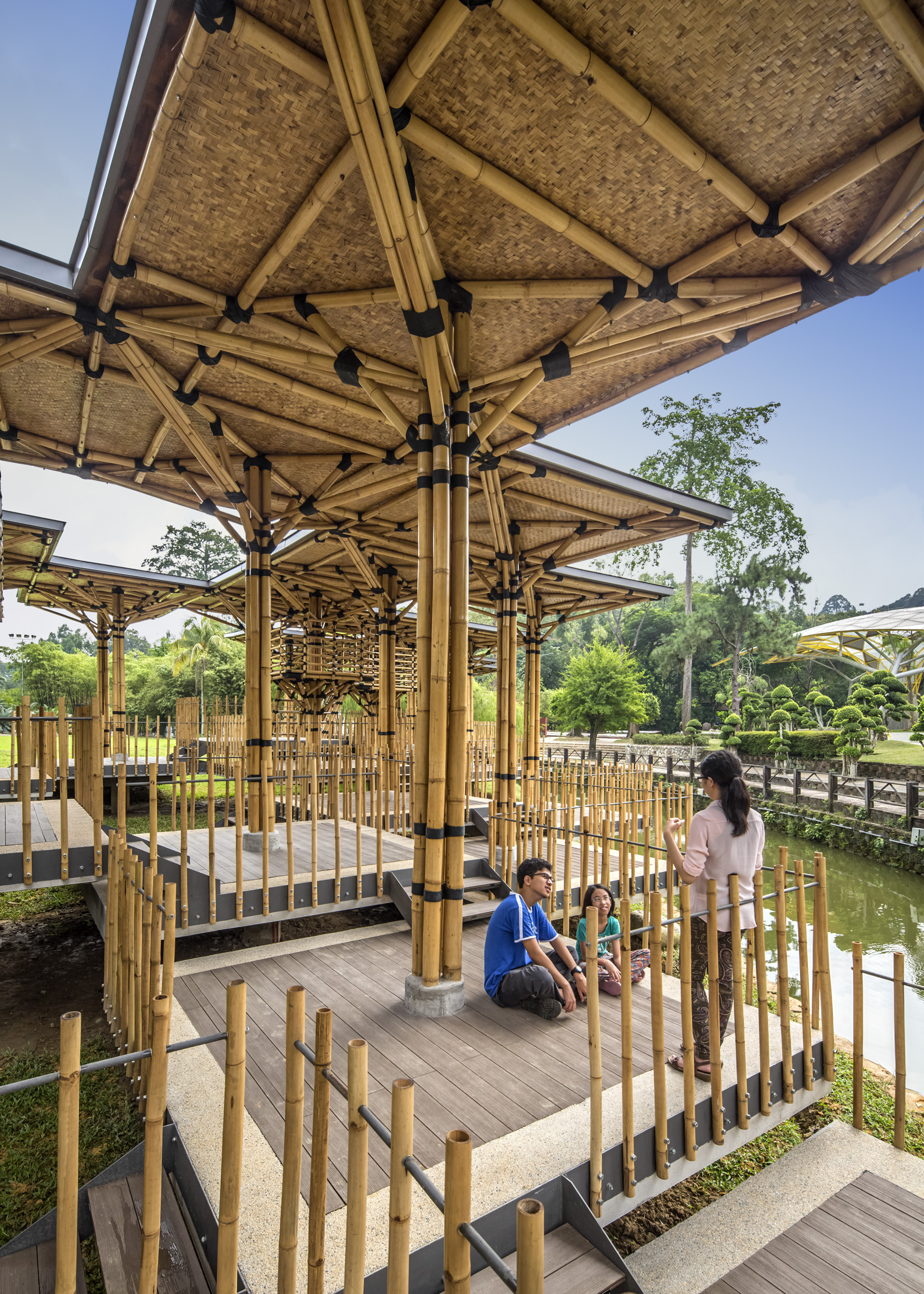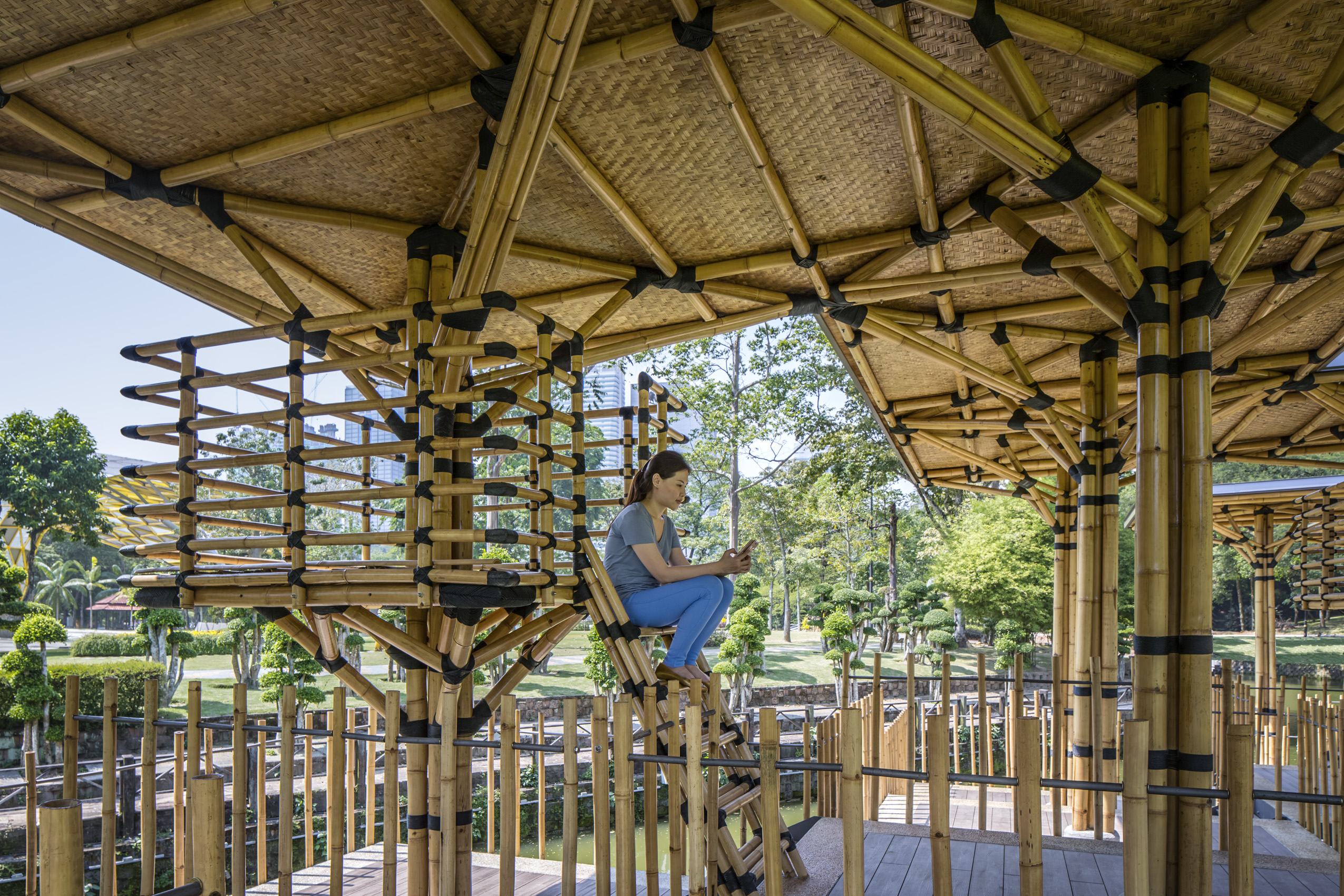 The playhouse has 31 identical square decks set at various heights to create a three-dimensional floorscape. At the centre of each deck, a tree-like column rises up to support the roof. 'Tree-houses', in the form of bamboo baskets hung off the columns add another dimension to the experience of the playhouse.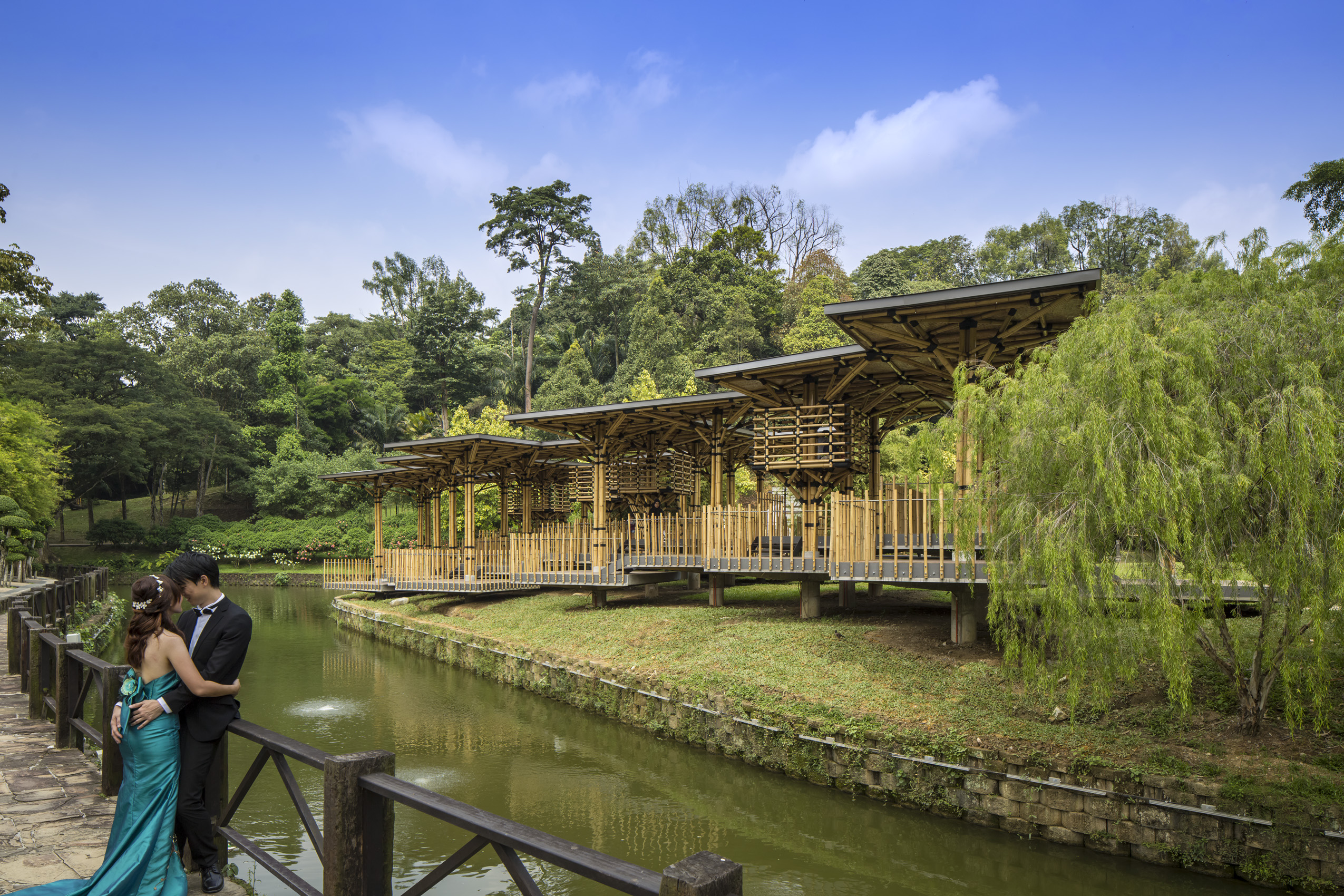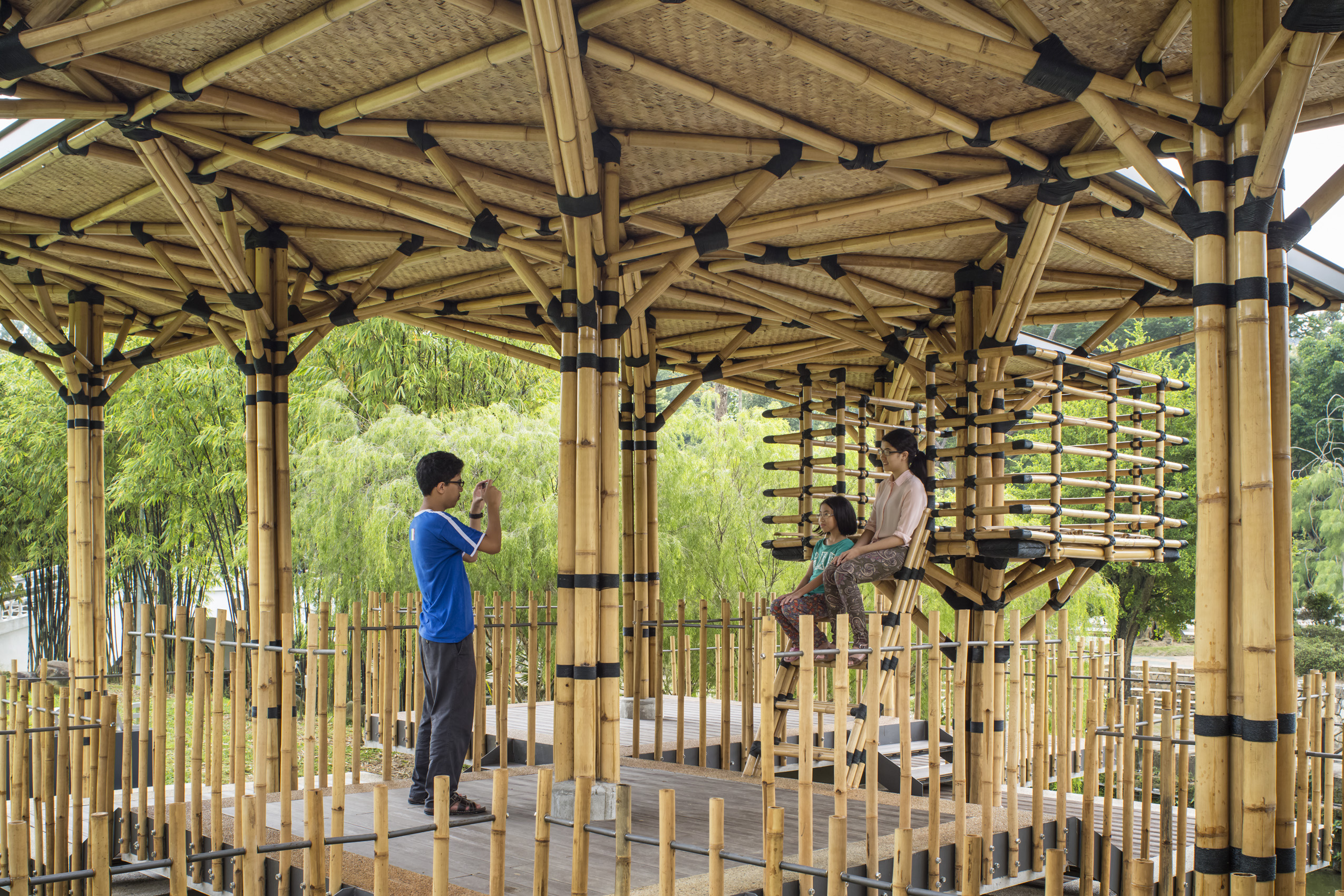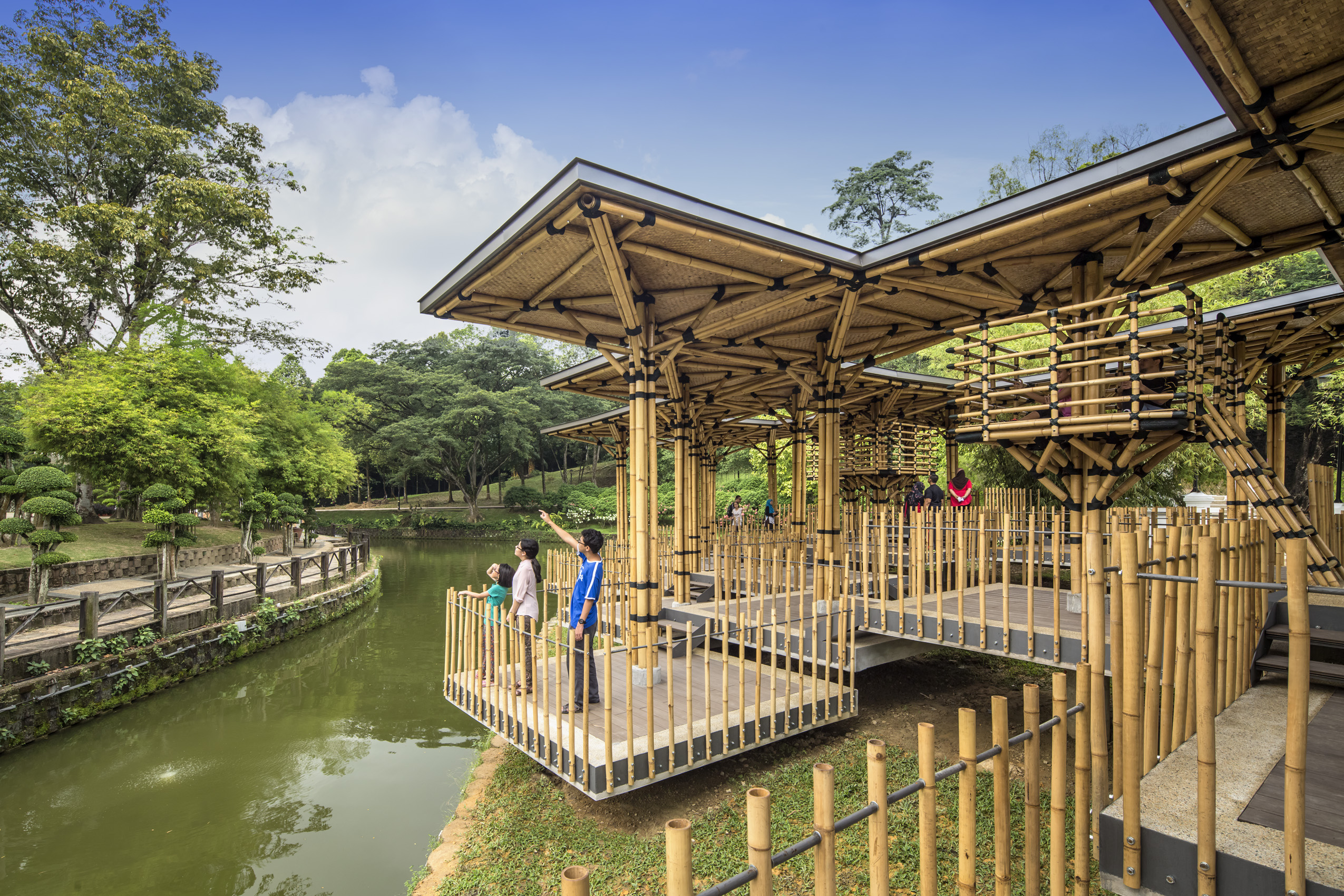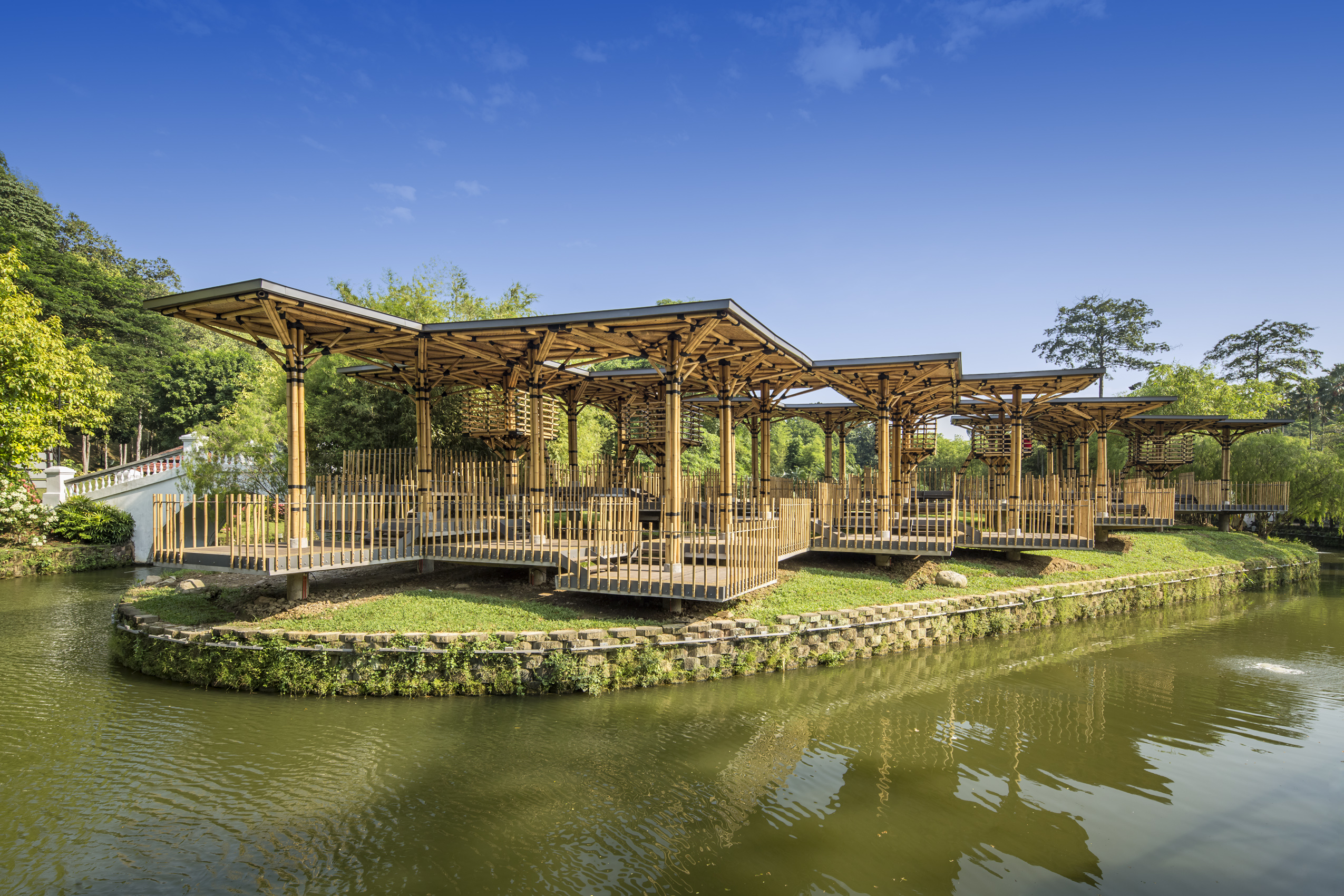 Architect: Eleena Jamil
Location: Perdana Botanical Gardens, Kuala Lumpur
Area: 320 sq. m
Photographer: Marc Tey and M Suhaimi Ismail
Comments