Auroras in the sky as seen from either of the poles, a pink lake in Australia, a lake of frozen methane bubbles in Canada, a lake filled with jellyfish in Palau, frozen trees in Finland, columns of basalt in Northern Ireland – the list goes on and on.
When it comes to natural wonders and phenomena, the ones mentioned above are probably the first few that comes to mind. Some of those places are on my bucket list. But what about Asia? Surely, there are some wonderful sites in this continent where nature can inspire awe and wonder? Take a look at some incredible, natural sites found right here in Asia.
1. Sulphur lake at Ijen Volcano, Indonesia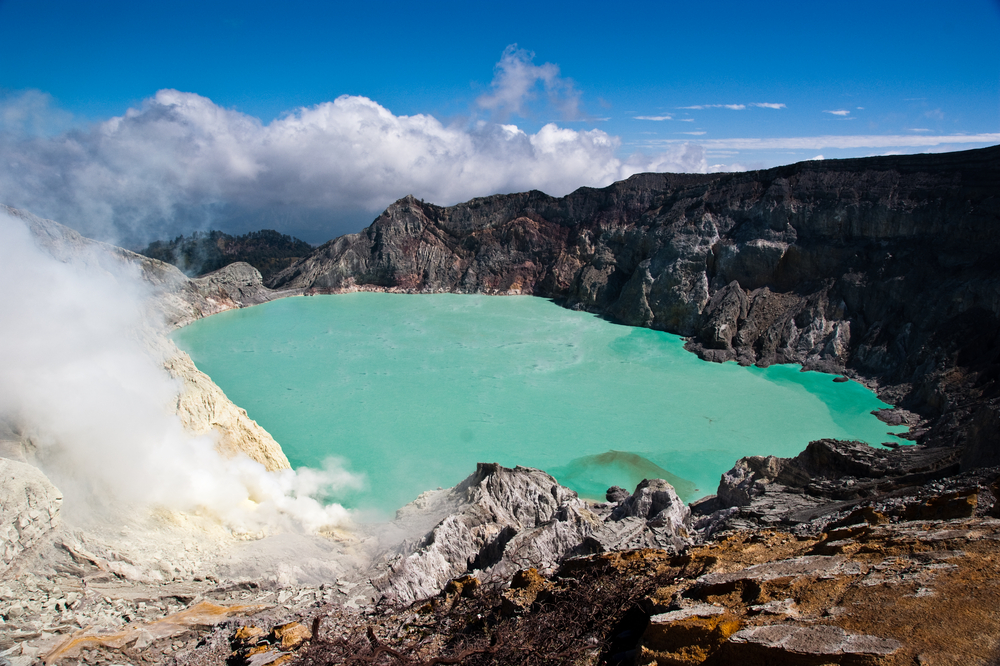 The Ijen volcano complex in East Java is a collection of stratovolcanoes inside a large volcano crater called a caldera. The highest point of the complex is Gunung Merapi, which translates to Fire Mountain. About one kilometre west of Gunung Merapi is the largest acidic crater lake in the world, located at the Ijen Volcano.
The high acidic level of the lake is the reason behind its milky blue hue. This is one view that will definitely take your breath away – because the smell of sulphur is very strong in the air, you might not be able to breathe if you stay too long.
2. Blue flames at Kawah Ijen, Indonesia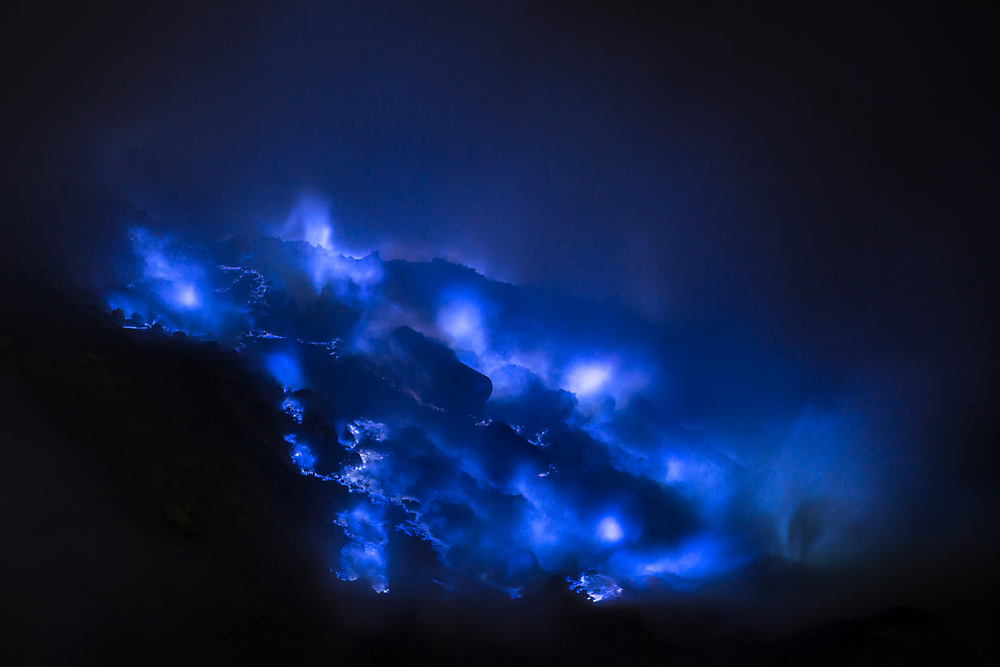 Within the same volcano complex is the Ijen crater, which glows blue from the continuous combustion of sulphuric gases. Gasses from the volcano emerge at very high temperatures and pressure, up to 600°C, and when it comes into contact with the air, the gasses ignite.
The ignition is so powerful that it can send flames up to 5 feet in the air, burning blue. The flames continue to burn as the gas condenses into liquid sulphur and flows down the slopes, giving the illusion of blue lava.
3. Tri-coloured lakes atop Kelimutu Volcano, Indonesia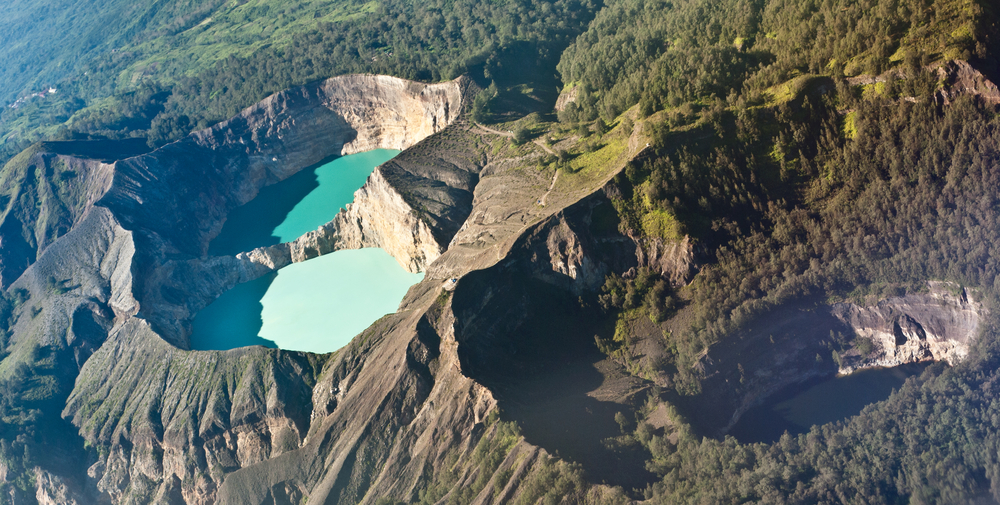 On the island of Flores, Indonesia, you will find the Mount Kelimutu National Park. The park is named after the resident volcano which is over 1,600 meters tall. Atop the volcano are three crater lakes, all of different colours – the only place in the world where this happens.
The tree lakes are known locally as Tiwu Ko'o Fai Nuwa Muri (Lake of Young Men and Maidens), Tiwu Ata Polo (Bewitched Lake), and Tiwu Ata Bupu (Lake of Old People). The locals believe that the spirits of their ancestors live in these lakes and that the lakes change colours depending on the mood of the spirits.
Tiwu Ko'o Fai Nuwa Muri and Tiwu Ata Polo share a crater wall while Tiwu Ata Bupu is located slightly apart from the first two. The stand alone lake is usually blue while the other two are typically green or red. However, the colours do change sometimes, so visitors are often treated to differing views.
4. Son Doong Cave, Vietnam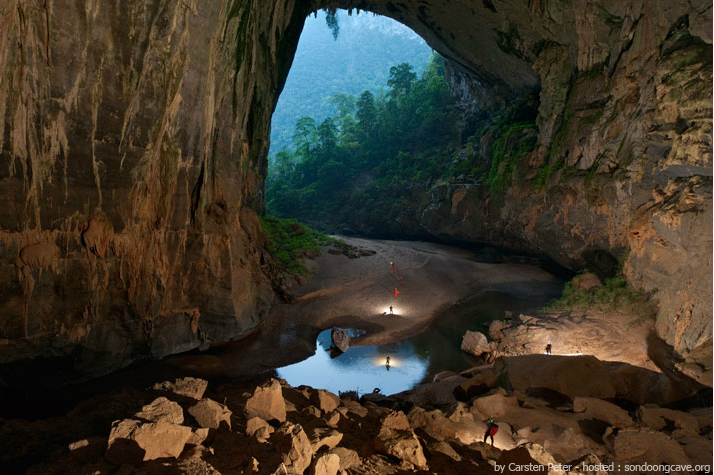 Spanning more than 200 meters wide, 150 meters high, and about 9 kilometres long, this cave has been declared the largest cave in the word by the British Cave Research Association (BCRA).
Discovered by a local man in 1991 and rediscovered by British caves in 2004, Son Doong Cave has caverns large enough to fit entire city streets in them and is twice as large as the previous largest cave in the world, the Deer Cave in Malaysia.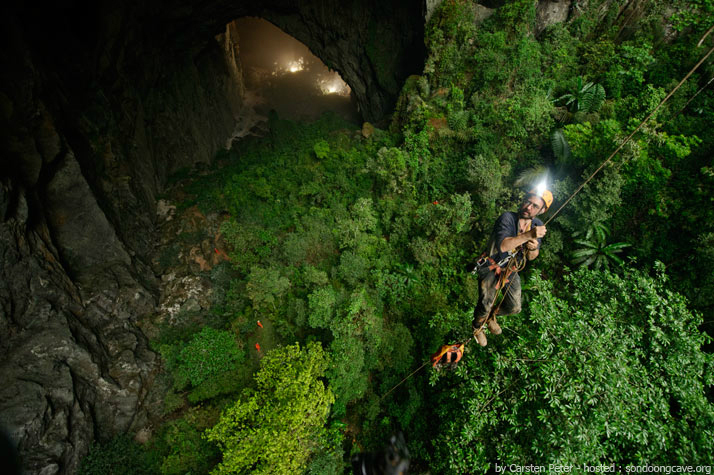 The cave was created 2-5 millions years go when river water eroded the limestone beneath the mountain, causing ceilings to collapse and creating stunning skylights. The cave even has its own little river and forest within the middle chamber.
5. Vulcan Point Island, Philippines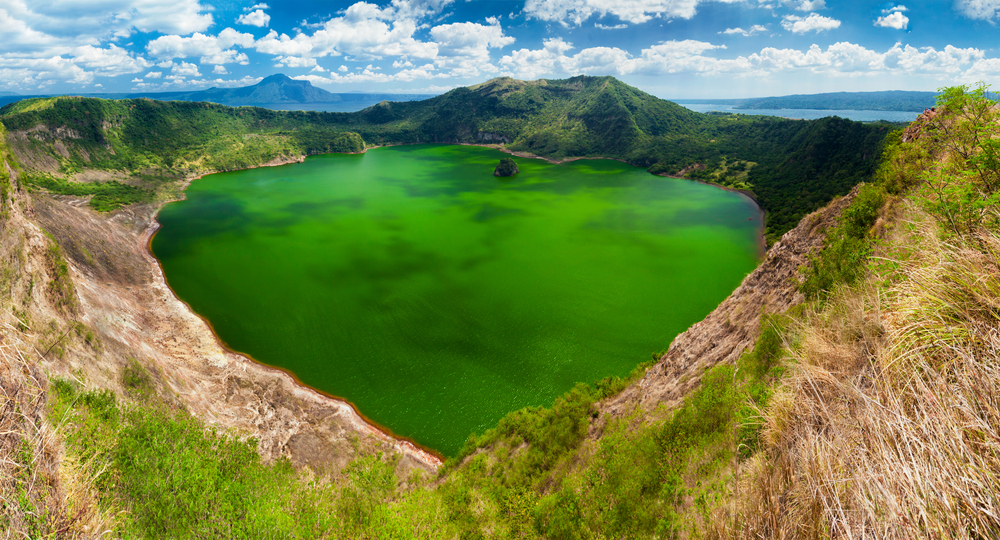 This island is really just a small landmass, but its location is what will make you stop and take note. Vulcan Point is located on the crater lake in the middle of Taal Volcano, while Taal Volcano is an island located in the middle of Lake Taal which is located on Luzon Island in the Philippines.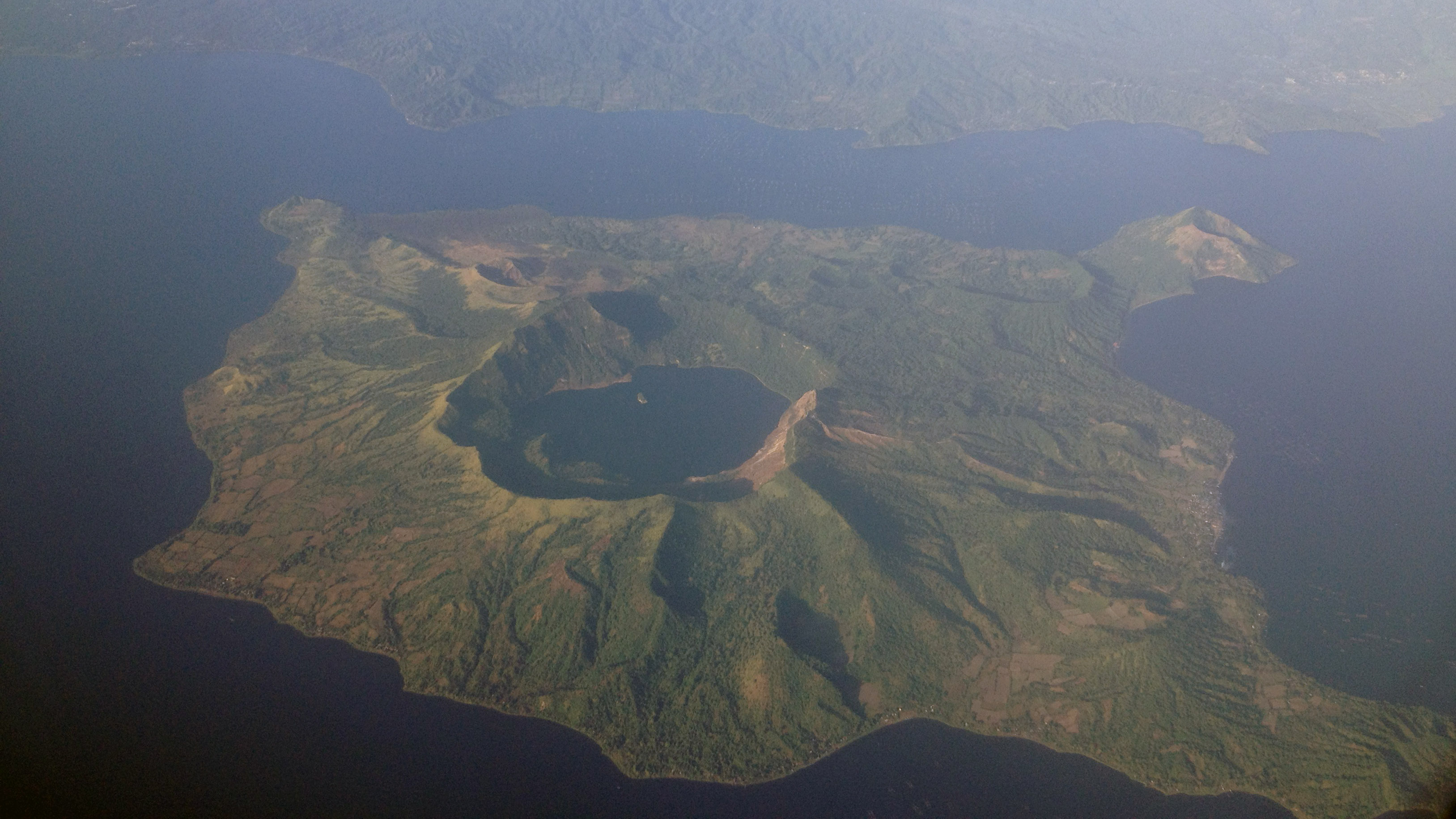 So Vulcan Point is an island on a lake, in an island on a lake, in an island. Boom! Vulcan Point is also supposedly the world's largest island on a lake in an island on a lake in an island.
However, LiveScience suggest that the largest island-lake-island-lake-island is actually an unnamed island in Victoria Island, Canada, which is located 69.793° N, 108.241° W. Check it out on Google Earth!
Read more: On the edge of Taal Volcano on Luzon Island, Philippines
6. Chocolate Hills in Bohol, Philippines
These hills, which are scattered over 50 square kilometres, are dome-shaped limestone formations covered in grass. The hills are about 120 meters high and 30 to 50 meters wide, and are featured on the Bohol provincial flag.
There are an estimated minimum of 1268 hills here, with some estimates climbing to 1776. During the dry season, the grass on the hills die and turn brown, making it seem like the area is dotted with hundred of chocolate kisses.
7. Stone Forest in Kunming, China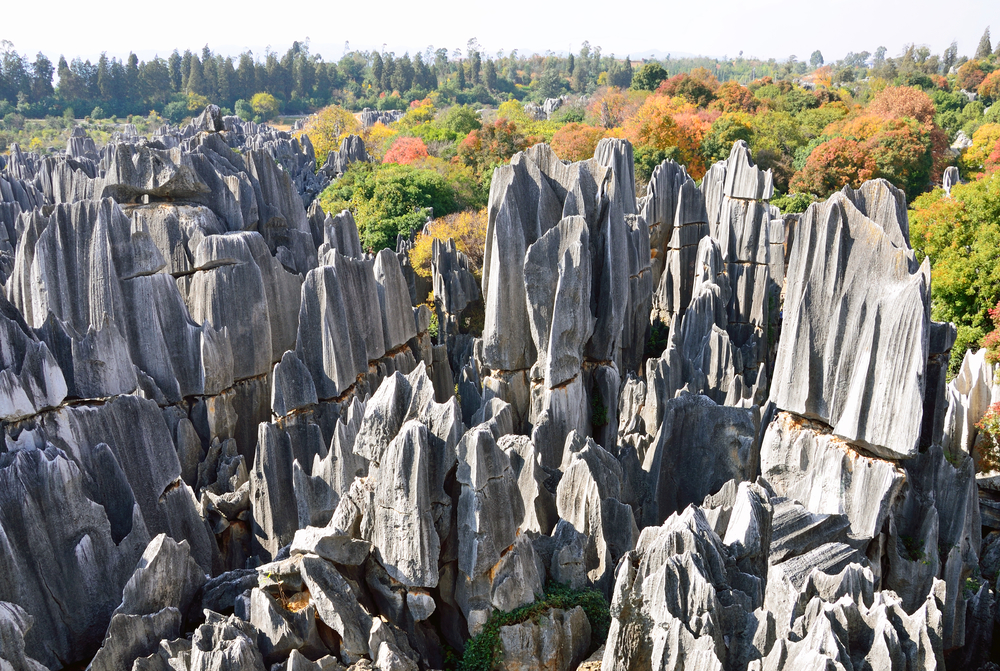 Legend has it that a young woman named Ashima was born there and she turned to stone when she was not permitted to marry her true love. Stone Forest, also known as Shilin, is a UNESCO World Heritage Site and is the result of millions of years of erosion. During the Ming Dynasty (1368-1644 A.D), it was considered the first wonder of the world.
Believed to be about 270 million years old, the limestone formations looks like petrified trees or stalagmites, hence the name. Some of the formations are said to look like various animals and the tallest limestone 'tree' is over 90 feet tall.
8. Danxia landforms, China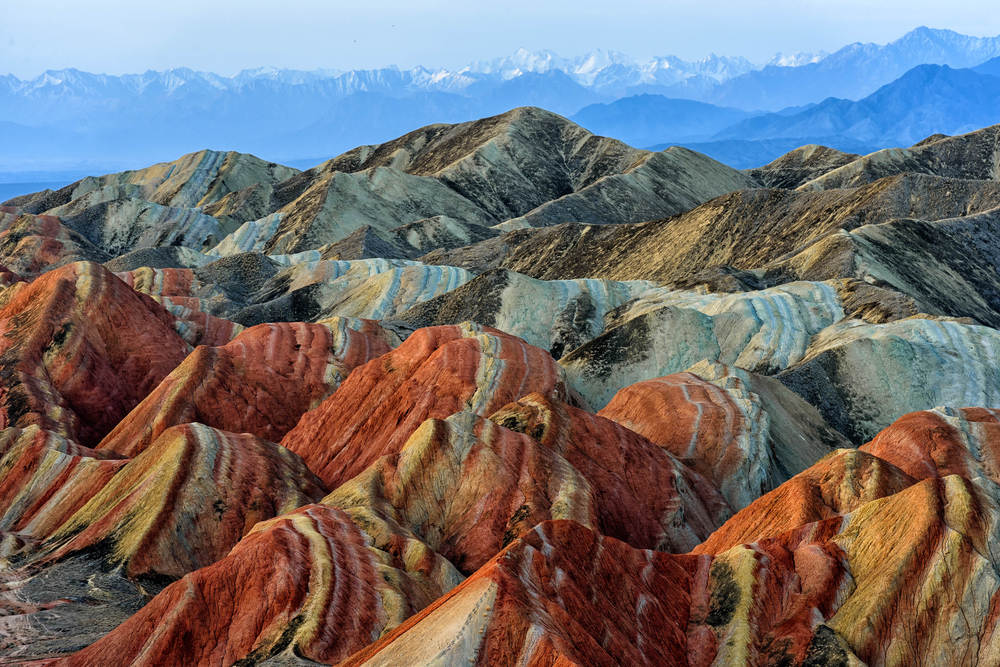 Danxia landforms are colourful, smooth rocks that have formed over millions of years from deposits of red sandstone and various other minerals from the Cretaceous period that have been exposed through weathering and erosion. The layered effect results in a rolling landscape of steep hills and cliffs with coloured with different minerals in the rock bed.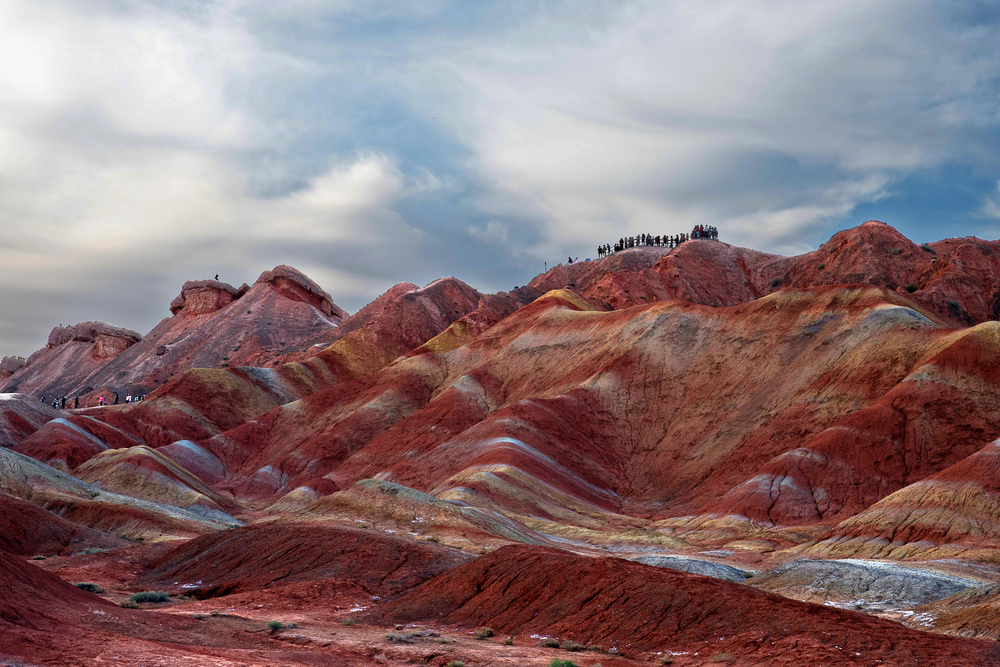 This unique natural formation is found in regions across China, and six of those landforms are UNESCO World Heritage sites. A popular landform is on in the Zhangye Danxia National Geological Park in the Gansu Province – though this geopark is yet to be classified a UNESCO World Heritage site.
9. Reed Flute Cave in Guangxi, China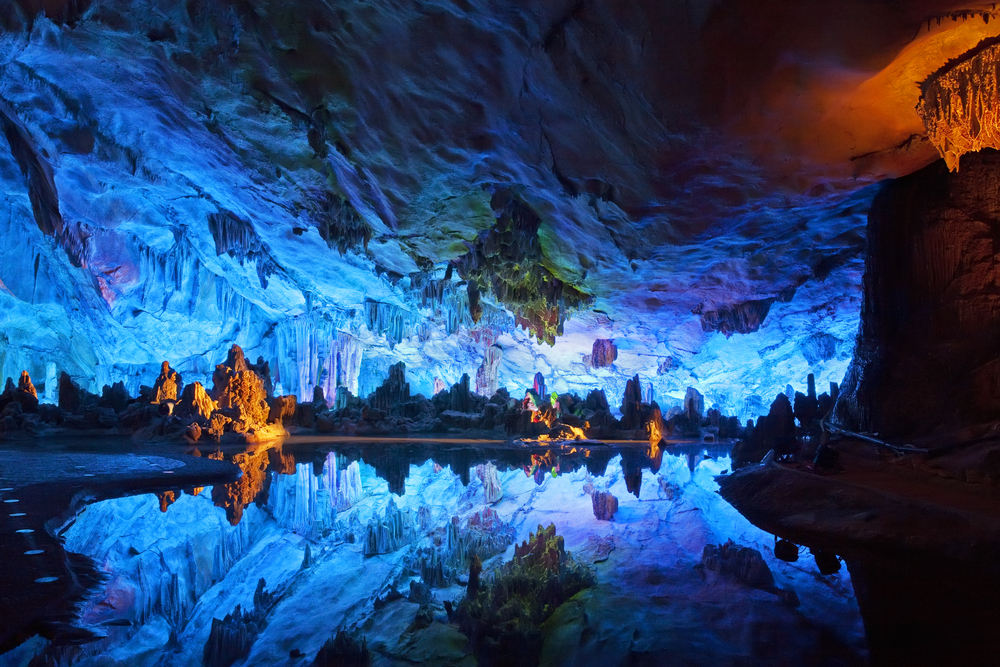 This natural limestone cave is over 180 million years old, and got its name from the reed that grows outside which can be used to make flutes. The cave is filled with rock formations, stalactites, and stalagmites in a myriad of shapes and sizes.
The cave has been an attraction in Guilin, Guangxi for over 1200 years, which is evident in the inscriptions on cave walls dating back to the Tang Dynasty, as far back as 792 AD. In 1940, the cave was rediscovered and now, it is illuminated with artificial lighting, which gives it an ethereal quality.
Honourable mention: Valley of Geysers, Russia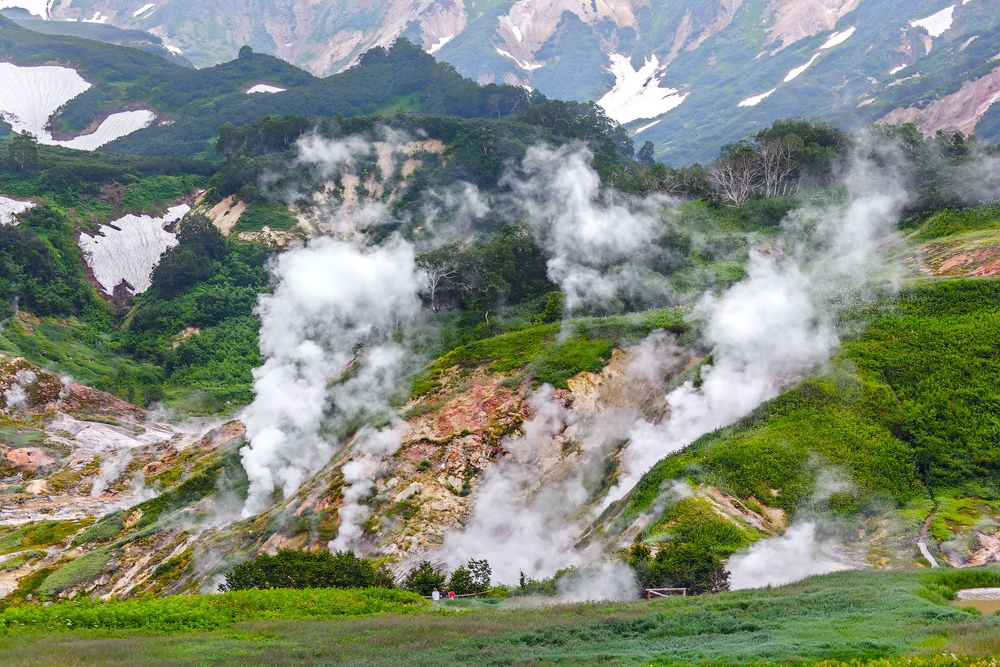 (Despite Russia being a European country politically, we wanted to add this feature, too – because it's a lot closer to Tokyo than it is to Moscow.) Another UNESCO World Heritage Site is the Valley of Geysers located in the Kamchatka Peninsula in far east Russia. This is the second largest geyser field on earth and is the largest and only one in Asia.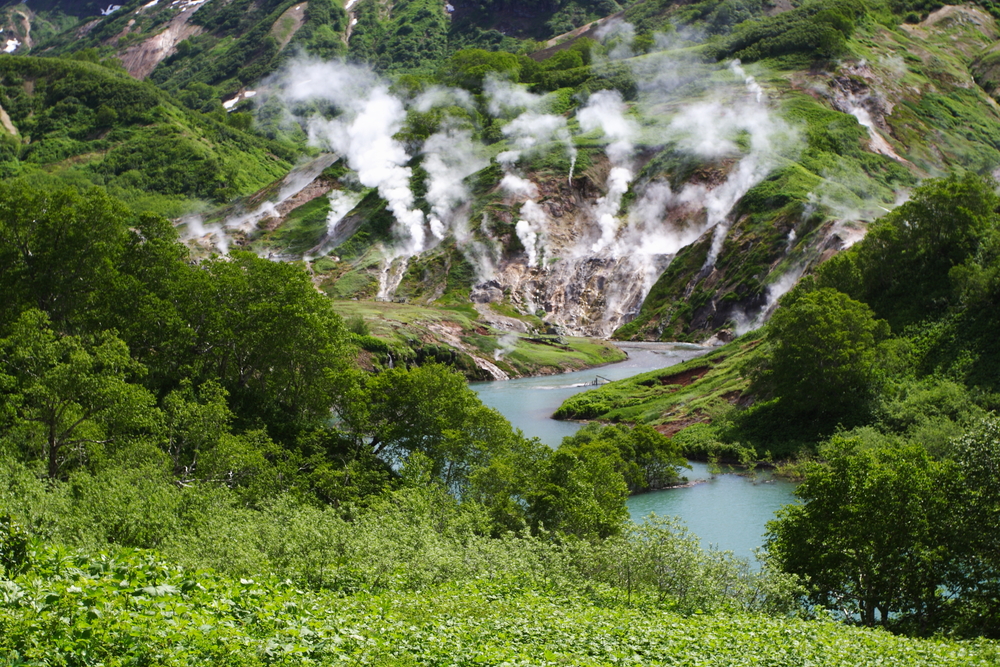 Because of its remote location and reserve status, the valley only receives a few thousand visitors a year. In 2007, many of the geysers were buried after a series of landslides and floods, and again in 2014. However, the geysers in the valley are still very active and the valley is still one of Russia's seven wonders.



" ExpatGo welcomes and encourages comments, input, and divergent opinions. However, we kindly request that you use suitable language in your comments, and refrain from any sort of personal attack, hate speech, or disparaging rhetoric. Comments not in line with this are subject to removal from the site. "



Comments