The division is real; our world can be simply classified into two very different people: the "No, I'm not really into sweet things" kind of people and the "I'm beyond stuffed but there's always room for dessert" kind. This article is for the latter, who – let's face it – are a lot more fun to have as eating companions.
If you are one who shuns sugar for whatever reason – health, reining in your waistline or you're simply not a fan of sweet stuff – it would be better if you refrained from reading the rest of this article, because side effects may include an insatiable craving for sugary goods and, in severe cases, an immediate rush to any one of the mentioned spots.
Consider yourselves forewarned. These are my favourite places to have dessert on the island:
1. Cioccolato at Markus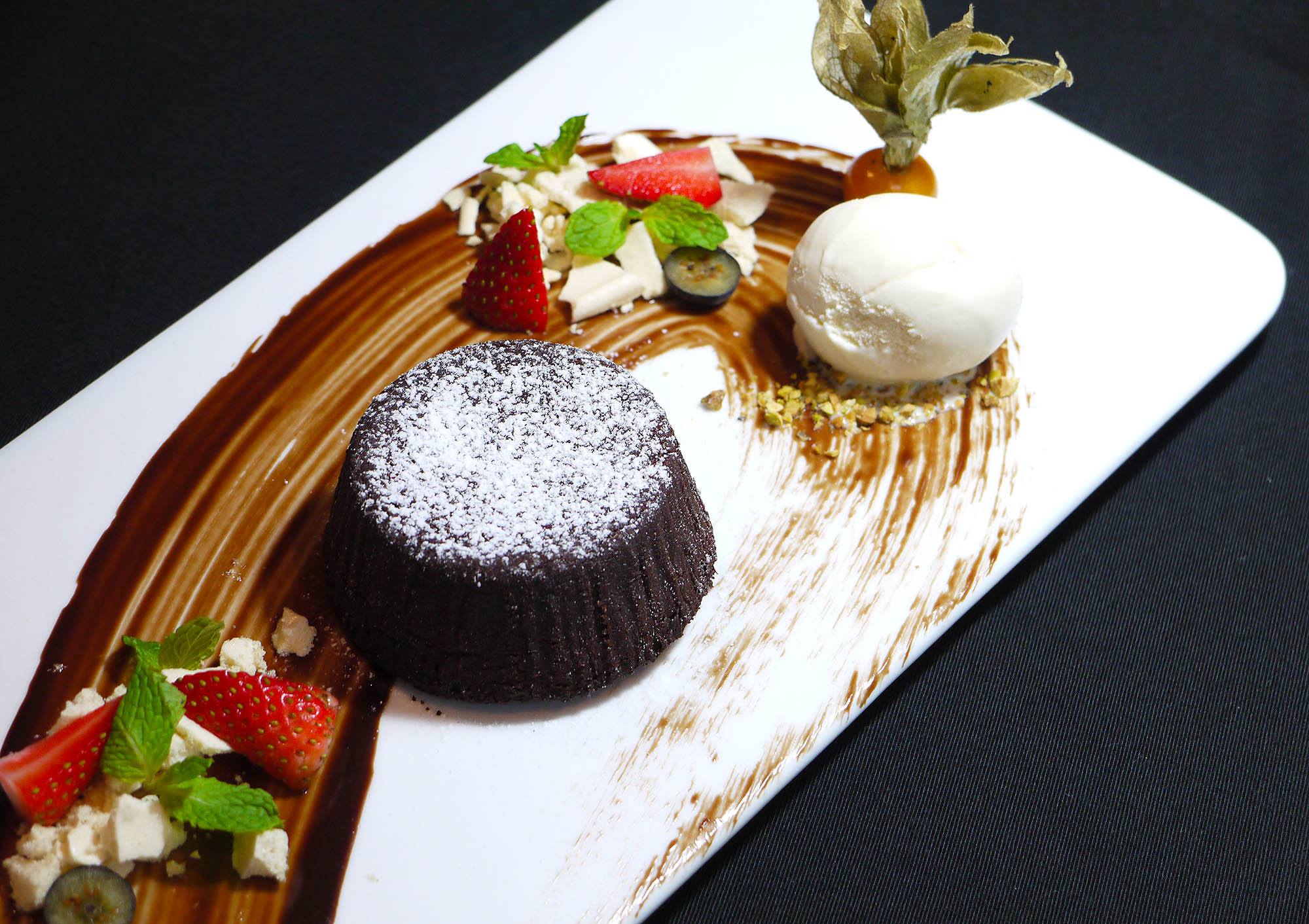 Lava cakes are the new obsession to take Malaysia by storm, and for good reason. These warm, soft cakes encase a rich chocolate centre that oozes out when you dig in.
The primary ingredient for the Cioccolato at Markus is Valrhona Guanaja, a 70% dark chocolate that melts in your mouth in a melee of sweet and bitter. At the slightest nick of a fork, the steady flow of chocolate meets with the scoop of Haagen Dazs's vanilla ice cream, the sign of a well-executed chocolate lava cake and perfect after-dinner dessert.
Address: 37F, Jalan Cantonment, 10250 Pulau Tikus, Penang
Tel: +604-226 1443
Opening hours: 12.00pm – 3pm / 6.00pm till late (last order at 10.00pm). Closed on Tuesday and on certain public holidays.
2. Matcha lava cake and creme brûlée at Soul Cafe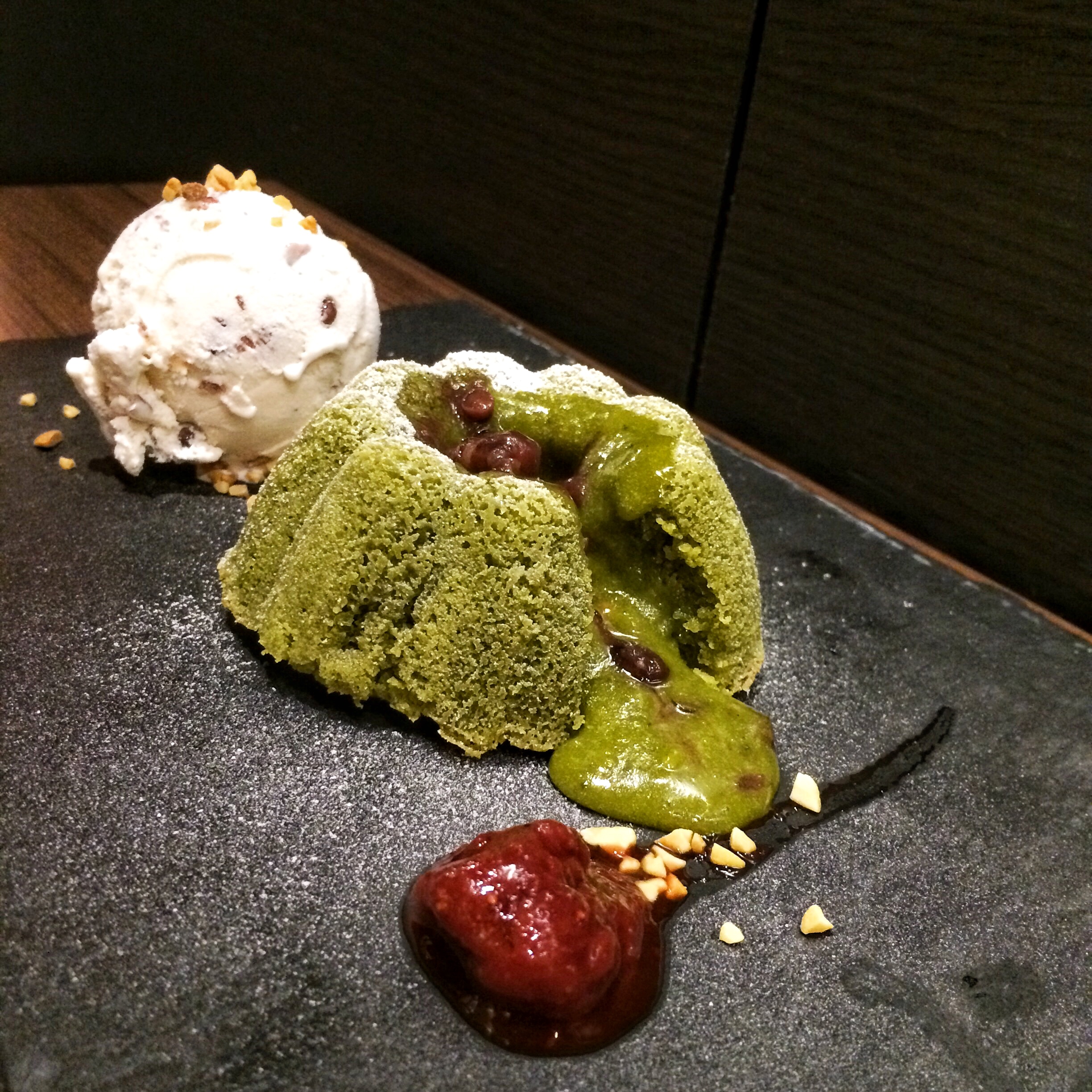 Branding themselves as the first photography cafe in Malaysia, the cafe walls double up as a backdrop for budding photographers to showcase their masterpieces. If the beautifully captured photographs aren't a dead giveaway to the theme, then the beverages served in camera lens tumblers certainly are.
However, I believe the dessert offerings are the ones that should take center stage here. After a 20-minute wait (prep time, I was told), the matcha lava cake was presented, perfectly complemented with a scoop of vanilla ice cream and adzuki beans. The matcha flavour was just right, strong but not overbearingly so. Another unexpected gem was the matcha creme brûlée – a lusciously creamy classic, infused with green tea flavour. Both ingenious creations are must-tries for all matcha lovers.
Address: 12, Jalan Kek Chuan, Georgetown, 10400 Penang
Tel: +604-226 8200
Opening hours: 11am – 11pm. Closed on Sundays.
3. Mango Cup at Crepe Cottage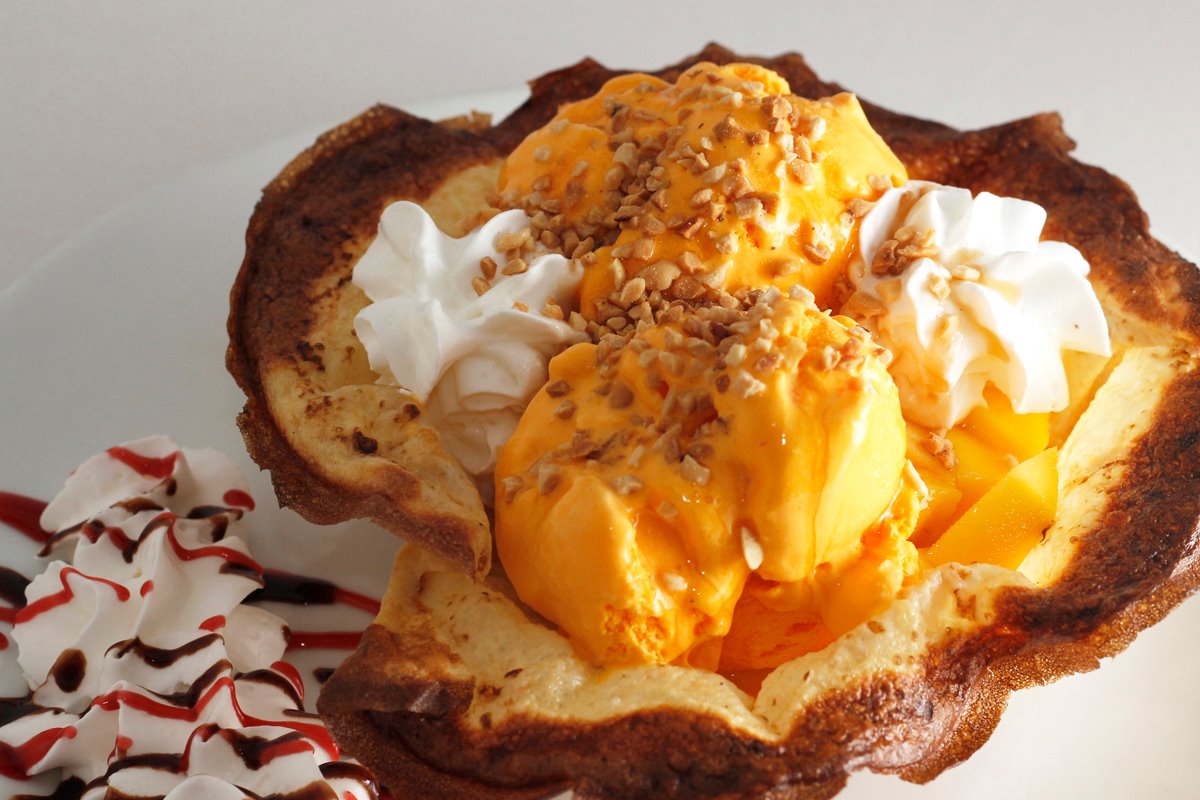 There are few pleasures in this world that are as fulfilling and pure as eating freshly made dessert, and the Mango Cup is one of them. Freshly cubed mangoes, two scoops of mango ice cream and a generous sprinkle of peanuts are assembled in a crisp crepe bowl; a medley of sweet, smooth and crunchy in every spoonful.
Not to worry if you aren't a fan of the fruit, the menu at Crepe Cottage is pretty extensive – a balanced blend of savoury scrumptiousness and sweet treats in (as the name suggests) crepe or pancake form.
Address: 77-A, Persiaran Gurney, George Town, Penang
Tel: +6019-448 1680
Operating hours: 6:30pm – 11:30pm. Closed on Tuesdays.
4. Tong sui at Traditional Home of Dessert, Kimberley Street
Tong sui literally means 'sugar water', which is hardly accurate, grammatically. In essence, it is a collective term for any sweet, warm soup served as a palate cleanser at the end of a meal for the Chinese community.
In operation for almost two decades, this dessert stall is a mega hit with locals and tourists alike. Aptly named Traditional Home of Desserts, the choices are bountiful, from red bean soup, to almond milk soup with deep-fried cruellers- an acquired taste not for the fainthearted – to Leng Chee Kang, a cooling drink made from dried longans, gingko nuts and lotus seeds.
If you don't speak a word of Hokkien, the most commonly used dialect by Penangites, fear not; each table is equipped with a laminated menu with pictures documenting the name and ingredients for easy ordering.
Address: 84, Lebuh Kimberley, Georgetown, 10100 Georgetown, Penang.
Operating hours: 6:30pm – 11:30pm. Closed on Thursdays.
5. Peanut soup at Jelutong Market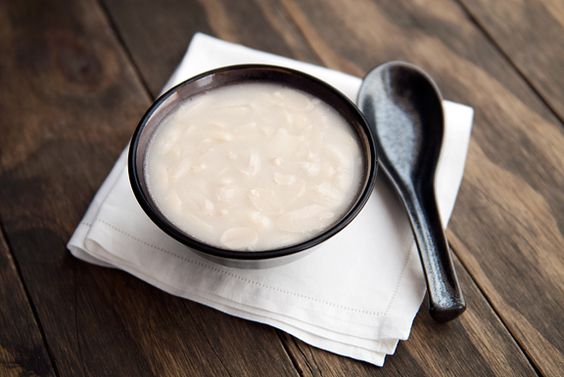 In the morning, Jelutong Market is a crowded, bustling hub with people searching for the freshest produce of the day. By nightfall, the flurry of activity is less but people still flock there, for a different reason: the food stalls. These have been in operation for over 10 years, and in that time, the trade has been passed down from one generation to another.
For example, the old uncle ladling sweet soup from huge steel cauldrons was parked at the same spot – on the left side of the road, right outside Jelutong Market – for at least 20 years. Now that the stall is manned mainly by his grandchildren, he spends his time striking conversation with patrons.
The taste has been consistently delicious through the years, and I have yet to find a place that offers peanut soup that is as fabulous as here. There's also a slew of other tong suis, namely red bean soup, green bean soup, gandum and black glutinous rice with coconut milk.
Address: Jalan Penaga, Jelutong, 11600, Penang
Opening hours: Daily, 7pm-11pm.
6. Durian cakes at Passion Heart Cafe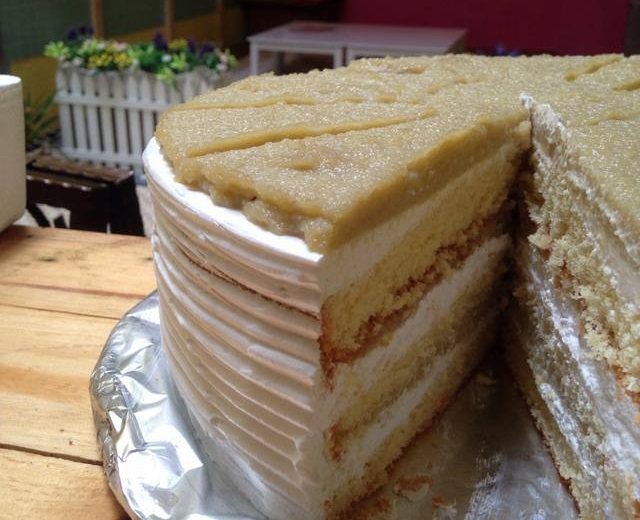 You either love it or hate it; no-one has an in-between opinion on the King of Fruits. A recent addition to the cafe scene in Penang, serving up ambrosial cakes with a local twist, Passion Heart Cafe is the place to visit if you have an affinity for the pungent fruit.
When you're there, be sure to order the Durian Fresh Cream Cake – a generously sliced durian cake that is a dreamy concoction of fresh cream interspersed with durian puree – or the Baked Durian Cake – a hearty sliced treat bearing close resemblance to a brownie, except that instead of chocolate, you'll find chunky bits of durian in it.
Address: Jalan Muntri, George Town, 10200 George Town, Penang
Tel: +6016-443 1336
Opening hours: 12:00pm – 11:30pm. Closed on Tuesdays.
7. Durian ice kacang at Kek Seng Coffee Shop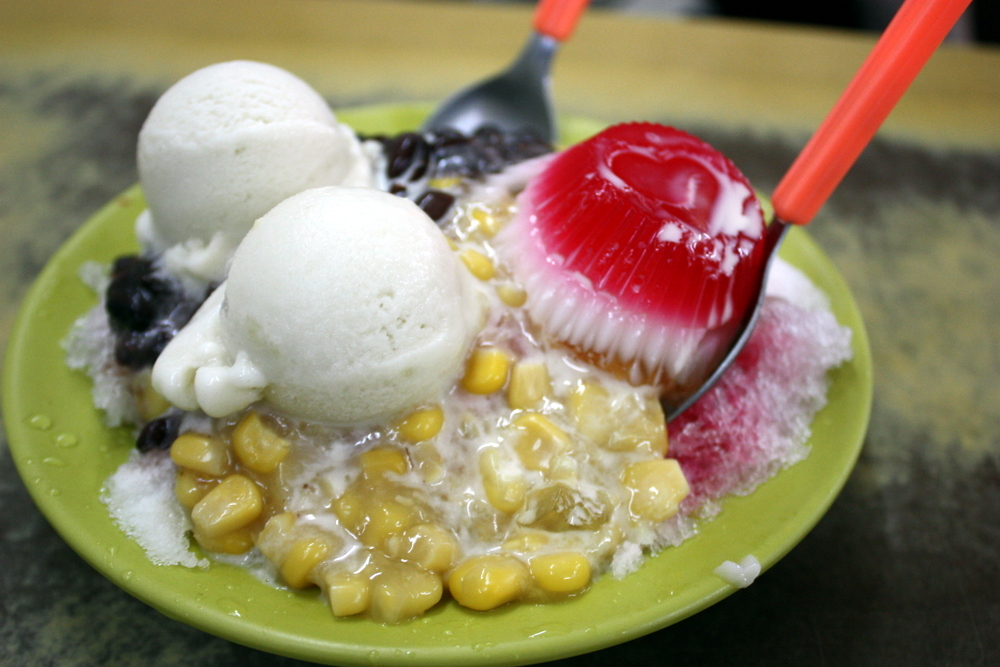 The usual Malaysian dessert of colourful syrup on shaved ice, topped with sweetcorn and red beans, is taken several notches higher at Kek Seng Coffee Shop by adding a scoop of homemade durian ice cream.
Dig in to the magnificent icy mess on a hot day and be instantly transported to a world where everything is quite literally chilled and worry-free.
Address: 382-384 Penang Road, 10000, Penang
Opening hours: Daily, 11 am – 4.30pm.
8. High tea at Métisser Pâtisserie & Tea Room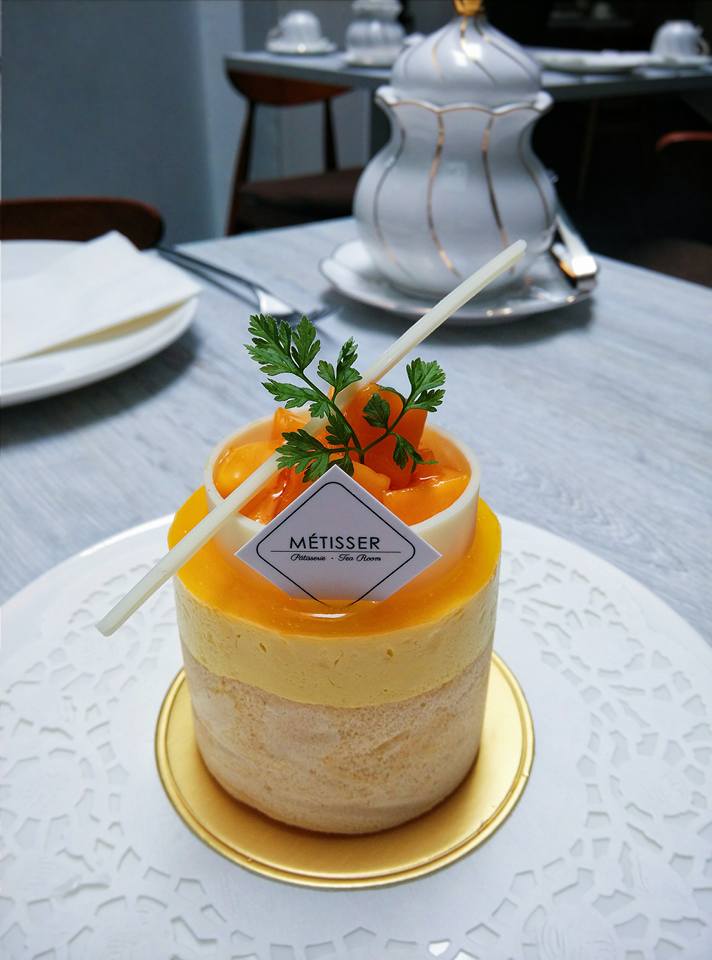 Metisser Patisserie is located at Ropewalk Piazza, a new commercial shop-lot opposite Prangin Mall at Jalan Pintai Tali. Within its doors is an inviting space with white decor and plenty of natural light, catapulting it to the top of the list for picture-worthy spots.
A cosy nook with a relaxed ambience, this newly opened cafe is a dream come true for tea connoisseurs because of the impeccable selection from Harney & Sons. The list includes black tea, oolong, jasmine and floral, green tea, yellow tea, white tea, herbals and even decaffeinated tea.
Their freshly baked scones, fluffy on the inside and crispy around the edges, are best enjoyed slathered in jam and fresh cream. Don't miss out on the Tarte Au Citron, one of Metisser's signature cakes, either; the dominating lemon flavour is intense at first, but when paired with the earthy pistachio, the acidic twist mellows into an addictive palate cleanser.
Another unforgettable choice is their Opera cake, divine layers of almond joconde, chocolate ganache, coffee mousseline and coffee syrup; a memorable treat with robust flavours for chocolate and coffee lovers.
Address: 140, Jalan Pintal Tali, Georgetown, Penang
Tel: +604-251 9739
Opening hours: 12:00pm – 11:00pm. Closed on Wednesdays.
---
"ExpatGo welcomes and encourages comments, input, and divergent opinions. However, we kindly request that you use suitable language in your comments, and refrain from any sort of personal attack, hate speech, or disparaging rhetoric. Comments not in line with this are subject to removal from the site. "
Comments