In July 1964 a small group of parents saw the pressing need to provide special education for children with learning disabilities. This inspired them to set up a non-profit voluntary body, now known as the Selangor and Federal Territory Association for the Mentally Handicapped (SAMH), the first NGO-managed school of its kind in the country at the time.
Ever since then, for the last five decades, SAMH has aspired to provide education and training opportunities to mentally disabled children and adults, so that they may be empowered to reach their own individual full potential, enriching the quality of their own life and that of their families.
Though donations and other forms of assistance, SAMH began its teaching activities in 1964 by setting up a small special school within the premises of the Tamil Methodist Church Hall in Brickfields, Kuala Lumpur.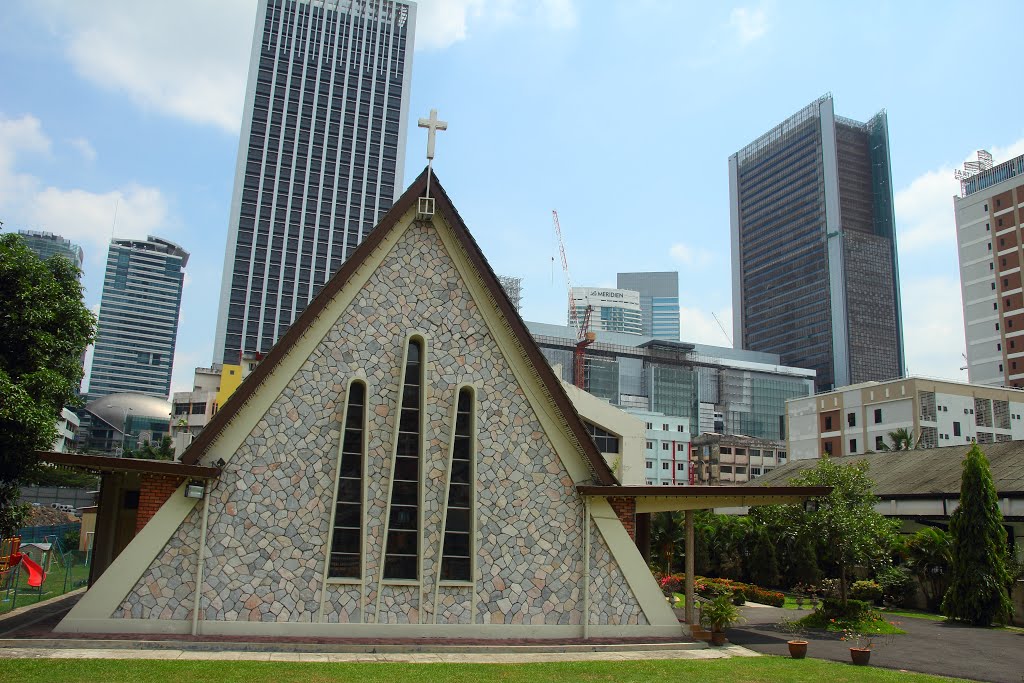 At the time there were just four children and a solitary teacher. During the years that followed and by 1976, SAMH expanded its operations by establishing four additional teaching facilities in Klang, Kuala Lumpur and Petaling Jaya.
However, in order to truly excel in its capabilities to serve the needs of the learning disabled, SAMH had to have its own building. In 1965 a suitable plot of land located at Jalan Sultan Abdul Samad in Brickfields was identified for this purpose.
The new building, Wisma Harapan, became a fully operational special school by May 1978 with the enrolment of 56 students. From its newly constructed headquarters SAMH was able to offer its full suite of teaching / training programs, including spearheading the introduction of the home-based Early Intervention Program (EIP), the first such programme of its kind in the country.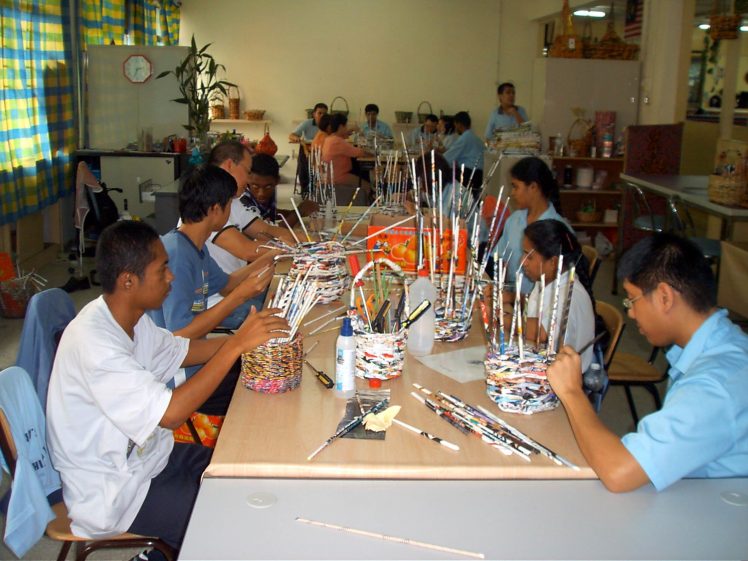 In response to rising demand for its affordable services and with the support of sponsors and generous donors, most notably the Apex Clubs of Klang and Zone 13 Australia, SAMH built the Klang Special School comprising three wings as well as a swimming pool.
It began operations in 1989 and since then its facilities have expanded to include new classrooms, a sensory therapy room, a sheltered workshop and a new canteen. The Klang Special School also manages a thriving vegetable garden that provides both training and employment opportunities.
Today SAMH operates at three separate locations: Wisma Harapan, Klang Special School and Jinjang North Special School, with 32 teaching staff and an enrollment of close to 300 students.
SAMH offers four types of teaching/training programmes:
1. Early Intervention Programme (EIP)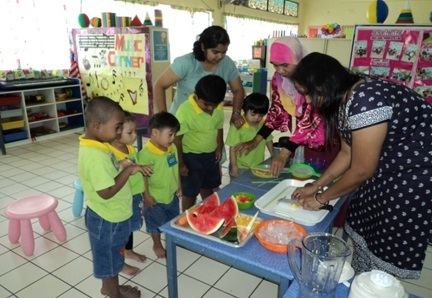 EIP is specially designed for children up to six years of age.
Through individual and group activities they are taught language development, number, fine and gross motor skills. It also includes sand play, water play, arts & craft and storytelling.
A customised plan is worked out to suit the abilities of each child, and the parents are encouraged to reinforce at home what the child learns at school.
Behaviour management is also stressed whenever necessary.
2. School Programme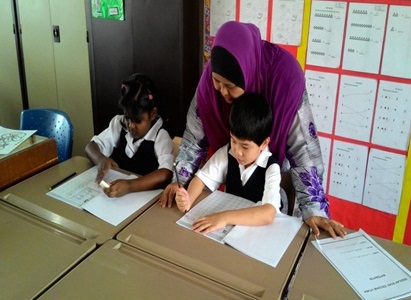 This program is split into four levels according to age for children between the ages of 7 and 17.
They are taught a variety of subjects and skill sets including language development, Makaton language vocabulary, mathematics, science, computer skills and fine and gross motor skills.
This is as well as general living skills that encourage active individual independence.
Behaviour management is reinforced as and when necessary.
3. Vocational Training Programme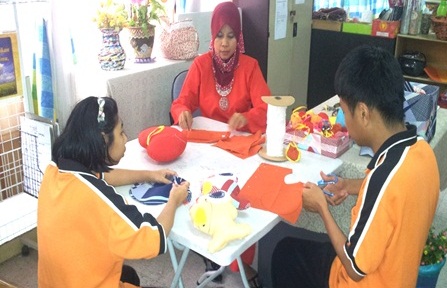 After completing the school program suitable students are selected to join this program as vocational trainees.
They are taught Bahasa Malaysia, English, basic sewing schools, arts & craft as well as living skills.
Some among them are selected to join the Handicraft Unit where they earn an allowance for all handicraft sold.
Behaviour management continues to be reinforced whenever necessary.
4. Sheltered Workshop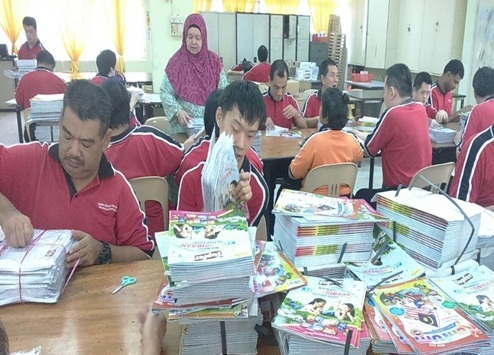 After completing the Vocational Training Program the trainees may join the Sheltered Workshop where they are engaged as contract workers.
Under careful supervision the trainees receive an allowance for doing work that involves sorting, assembling, packing and mailing. Their clients include The Star Publication and KFC.
SAMH has over the years helped a number of ex-trainees to find full time employment in the open job market.
A few have even progressed to be employed as full time staff of SAMH.
52 years of help – and looking to the future
On 29th May 2016 SAMH celebrated 52 years of Inspiring Special Education and benefitting 4,800 students and trainees with charity dinner where His Royal Highness the Sultan of Selangor was the special guest of honour.
The event included a dance performances by students and trainees, and a special acknowledgement of the paralympic athletes who earned championship medals at the national and ASEAN levels.
Led by the President, Datin Fauziah bt. Idris, and the support of 17 Council members, SAMH plans to do more, creating breakthroughs and opportunities for the welfare of children and adults with learning disabilities, regardless of their age.
Details on how to contribute and submit donations can be obtained via the website mysamh.org.



" ExpatGo welcomes and encourages comments, input, and divergent opinions. However, we kindly request that you use suitable language in your comments, and refrain from any sort of personal attack, hate speech, or disparaging rhetoric. Comments not in line with this are subject to removal from the site. "



Comments