One of Malaysia's most established fine artists, Zac Lee, has recently exhibited his newest works in a powerful series that reflects both the maturation of Malaysia's art scene and the evolution of his own trademark techniques. Sharuna Segaren sits down with the talented artist and discusses what's inspiring his latest efforts.
To look at Zac Lee's captivating work, there might be an expectation for the artist to be as vocal and powerful as the art he produces. However, the soft-spoken 47-year-old artist's demeanour is actually quite a contrast to his creative output. Humble while possessing the confidence of someone who is comfortable and settled in his niche, he uses his talent to deliver strong messages through his poignant work.
Originally from Muar, Johor, Lee studied art in the now-defunct Kuala Lumpur College of Art in his younger days. He reflects, "The art scene in Malaysia has improved, although it is now approached differently. Times are different now, and the art market has gotten better as well. During my secondary school years, I already knew I was going to be an artist. I wasn't sure yet if I was going to venture into interior design or painting, but I knew it would be somewhat related to art. I never thought about other careers. I knew this was my direction. Even though no others in my family were artists, I automatically leaned towards the field. Luckily, my parents are very open-mined and were supportive in what I wanted to do and how I wanted to pursue it. I have always been thankful for that."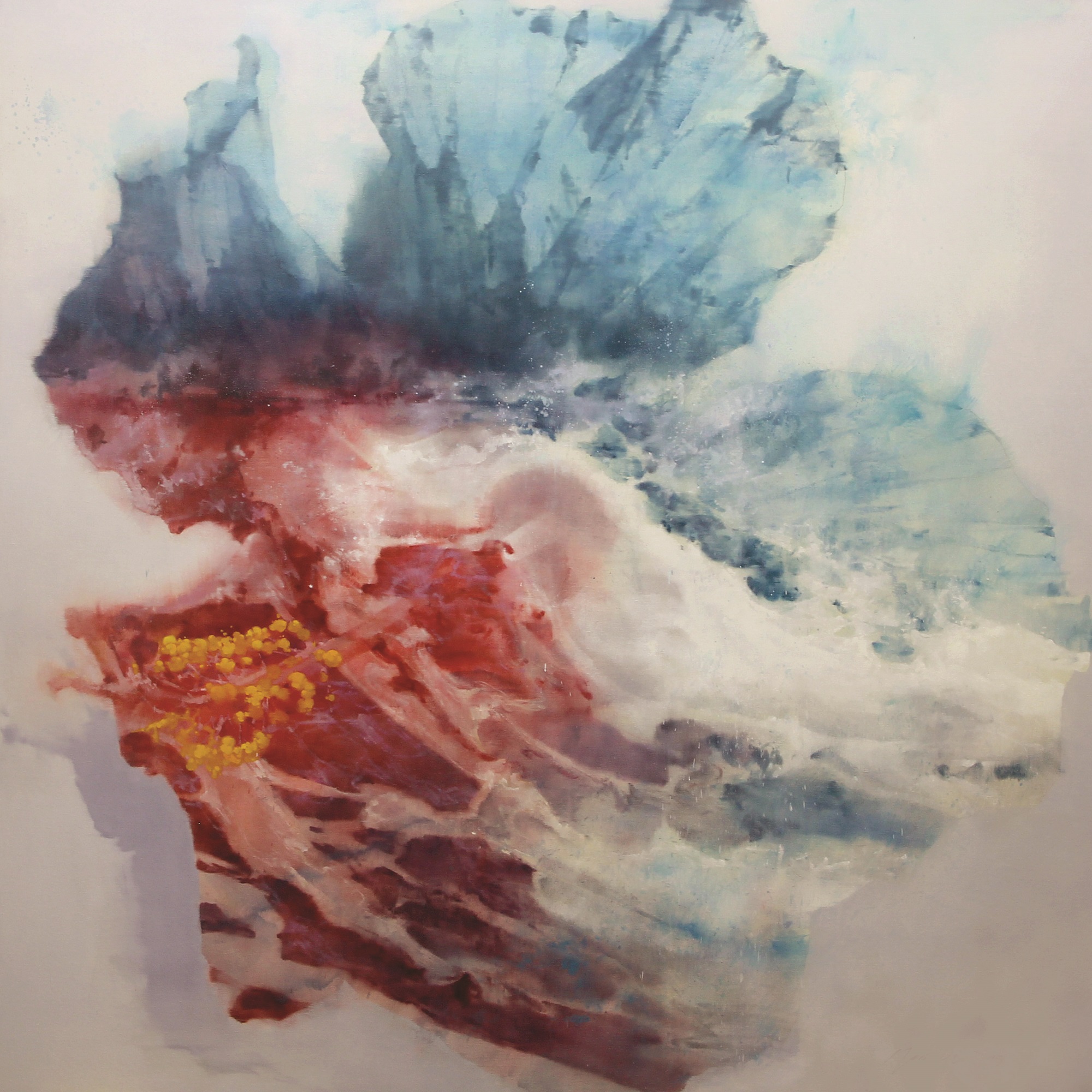 Lee lives a simple life which revolves around his studio, home life, and part-time work teaching art at a local college. "I have been teaching for over 20 years. Interacting with young people and sharing my knowledge and skills with them is rewarding. My career seriously began in 2006, so 2015 wrapped up a decade. For the next 10 years, I plan to do something different and delve more into sculptures, and I have plans to do some other three-dimensional work in the future. I intend to bring out my previous work into a more physical form and installations. This will be something new for me. I have taught this kind of art to my students but personally I have not done so yet. This is my plan, we'll see what the future holds," he says contentedly.
Symbolic art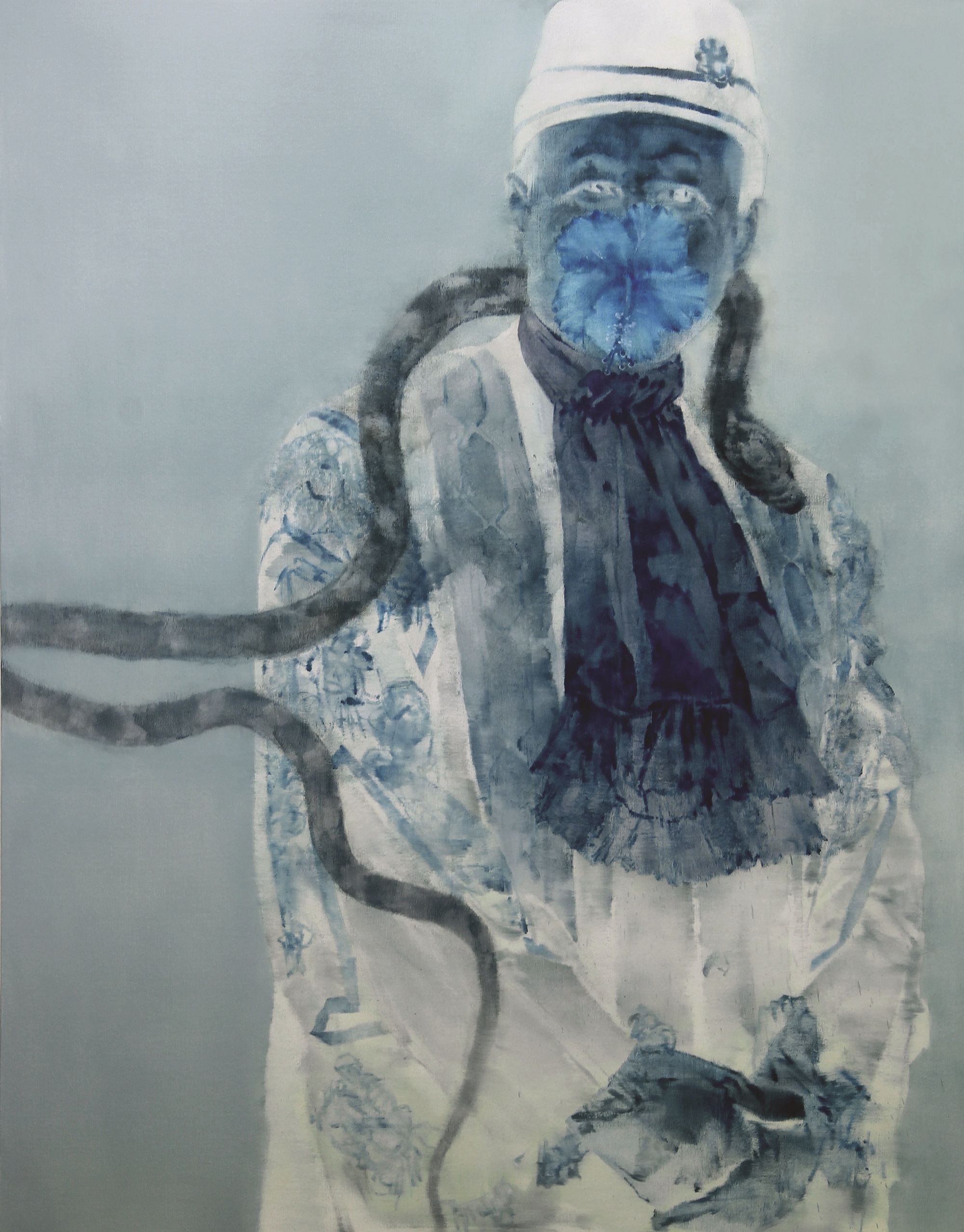 His work can be categorised as figurative painting with abstract elements. Lee says, "I have tried fully abstract but I found this to be more sustainable. When I thought about the future, I found that abstract is too soft for me. I want the viewer to be easily able to understand the message I intend to deliver. So I chose familiar icons such as the tiger and fighting fish in my earlier works. I think it's easier to connect to the viewer with these images, and it also represents me and my childhood. The viewer is easily able to relate to it."
Lee pauses, then explains further, "I try to catch their first impressions and think about what I am trying to show. Each painting has its own message, but each series has a theme. My work is my personal reaction to the surroundings, current affairs, and socio-political climate of where I live. Whatever is around me has been transformed to my language – art. I want people to contemplate these messages and what they mean. This is my personal point of view with no intent to offend anyone or stir up any trouble."
"I am not an activist. I am an artist, one who uses this medium to paint my personal emotions and reactions. It is how I connect to people and viewers of my work."
Lee's process is focused and decisive, and he works from his own imagination. Before he begins sketching or picks up a brush, he thinks. Once he is able to form the concept, he begins work, with a clear idea and visual in his mind of what he is going to paint. The award-winning artist said that he has found inspiration from many great artists such as Gerhard Richter, but he doesn't have just one mentor or idol, instead drawing on many from all over the world to hone his talent.
His trademark fluid strokes uses objects and forms which act as metaphors or symbols for the community and individuals. During a residential programme in the Three Shadows Art Centre in Beijing, a centre to which he was the first Malaysian to be admitted, he gained much experience and was able to find his signature technique of blending traditional and contemporary methods, such as Chinese calligraphy and watercolour painting combined with modern elements of silk-screening and digital imaging.
Rats in the nest
For his latest solo series, 'Knotted Nests' which exhibited on December 3rd at the Shalini Ganendra Fine Art Gallery, Lee produced eight oil-on-jute canvases which continued the discourse on individual place, politics, and community. His bolder narrative with his signature style of translucent finishes which uses iconic Malaysiana imagery is stunning, powerful, and so much more than just art pieces.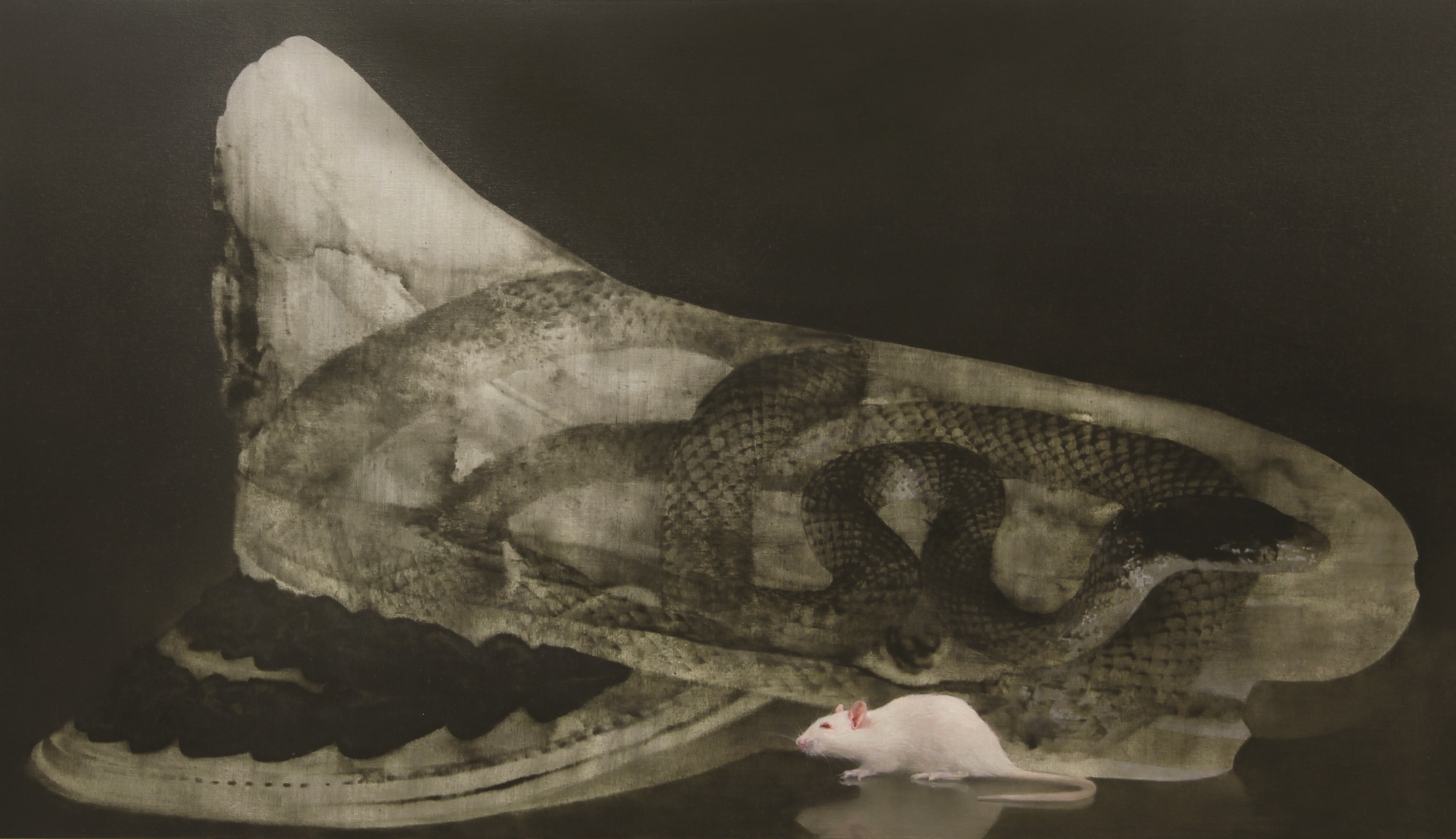 The main difference in this new series is that instead of using just animals, there are more elements of human figures being overwhelmed by animals where one can see the 'animal in the human' rather than the other way around.
He explains, "Last year I chose to focus on animals for my series. This year I choose iconic Malaysiana images to produce my artwork such as the hibiscus and tugu negara (national monument). If you look closely at the hibiscus artwork, 'Sea of Change', you can see a wave. I use a lot of double exposure images in my work. One's first impression might be that this is simply the national flower. But if you take a deeper look, you can see it is an 'unfriendly' image with elements of blood and meat. This perhaps makes people think that what is presented is not necessarily what is true, which is my personal opinion on the Malaysian political climate today."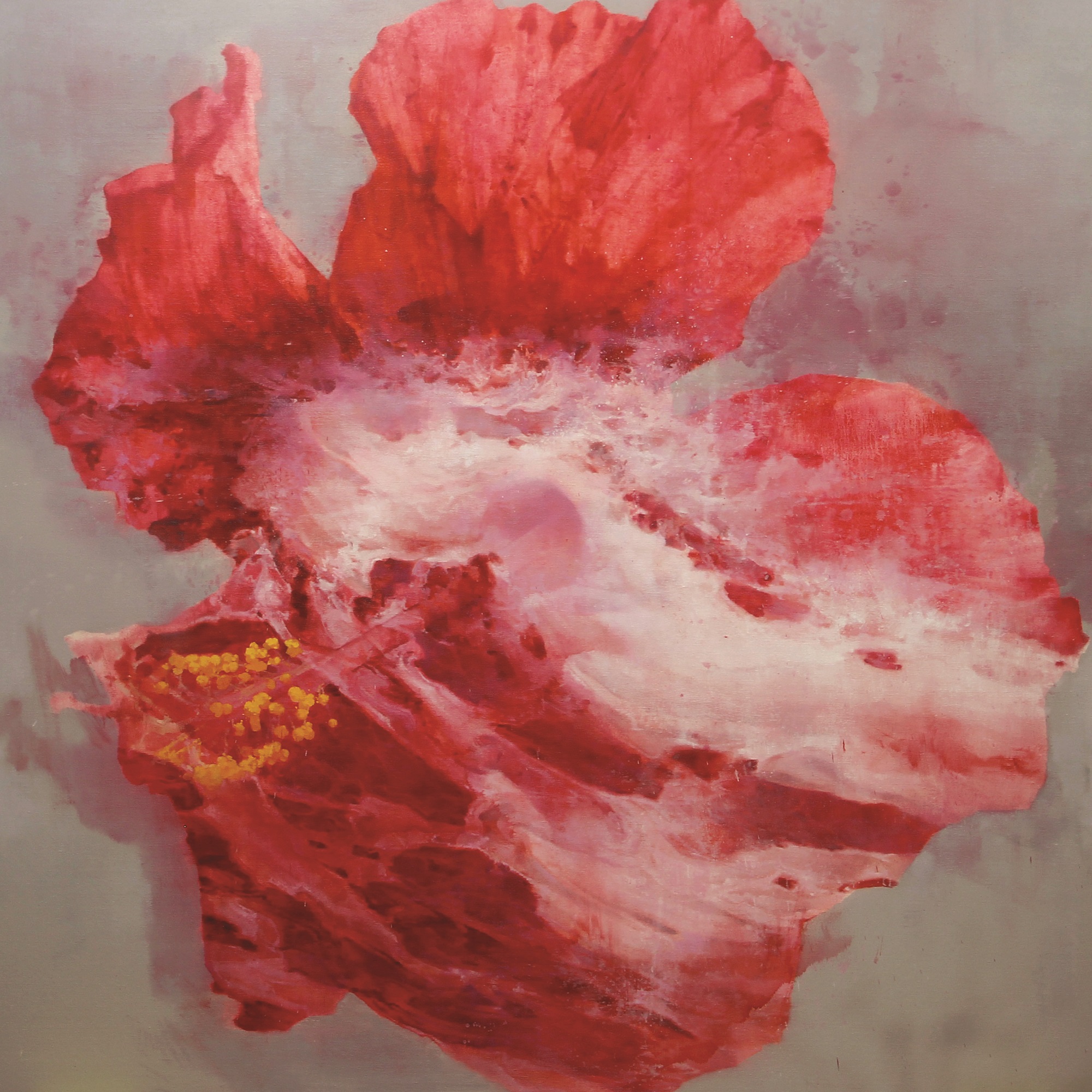 "Another example is the 'snake rat one nest' painting, inspired from a Chinese proverb, which symbolises that rats and snakes, both viewed as sinister, work together and have an agreement to cause trouble or do evil to others. This can be true to many individuals in our society today. Similar elements are also in the 'Constriction' painting, where the individual is like a puppet, surrounded by snakes, and the flower on his mouth depicts that he is unable to tell the truth. I want people to think deep and hard about what is happening around us when they look at my paintings."
Zac Lee's work is a testament to the power of art being able to create a much-needed dialogue. His strong opinions and ideologies are presented through beautifully painted pieces of art that require more than a glance to fully absorb the meanings behind them. With much experience under his belt, he continues to hone his skills and experiment with new techniques to deliver powerful messages through evocative imagery.
This article was originally published in The Expat magazine (August 2-16) which is available online or in print via a free subscription.
Comments