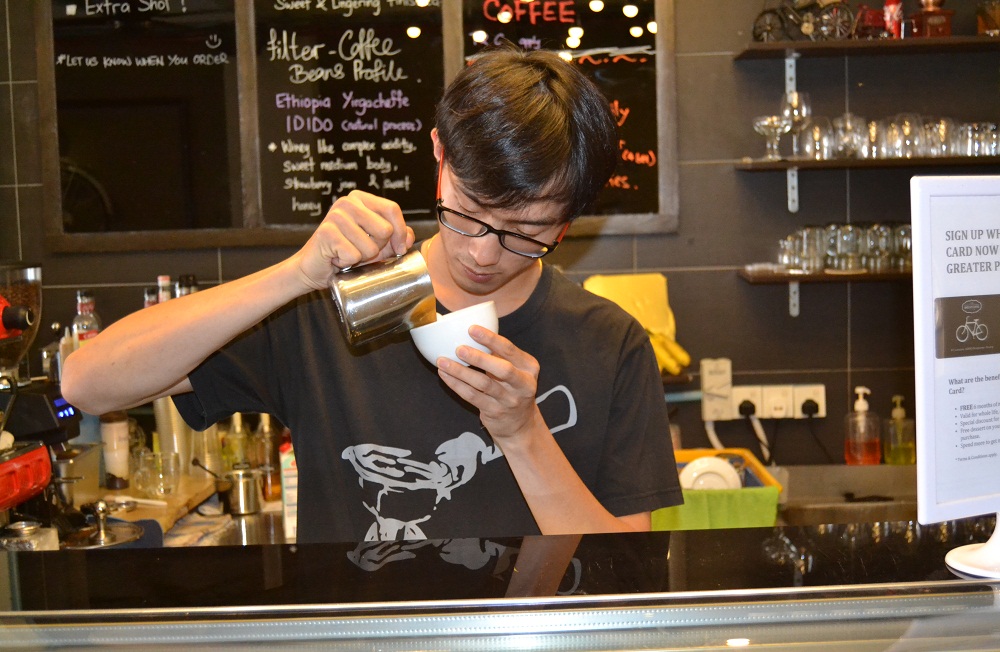 Brad Glass takes a look at the growing café culture in Penang and his three favourite spots for caffeine.
I never would have thought my favorite café would be in Southeast Asia but it is.
It's tucked away on a small side street in George Town, across from one of the many beautifully preserved Chinese temples with its classic 100 year old architectural style, with smoking incense sticks continually burning outside.
Cafés big and small are found throughout this wonderful city, weaved around its amazing architecture and history. I have lived abroad for over 20 years and have made Penang my home for the past 10. Being a self proclaimed coffee connoisseur – or at least a caffeine addict – I'm so happy to tell you about the recent growth of the café culture on the island.
There are so many locally owned cafés that it would take  months to try them all. What has me most intrigued is the passion these local café owners and baristas have for their coffee and for wanting to educate their customers on what they feel a good cup of coffee should taste like.
Here are three of my favorite cafés to share with you, each with a different style, taste and vibe.
1. Black Kettle
What used to be a 100 year old paper mill, on one of the oldest streets in George Town has been beautifully renovated into a contemporary styled large café with clean lines. Black Kettle is a new trendy café, popular among the local younger crowd who come for the coffee and one of their home made pastries as they socialize with each.
One of the owners and the face of the business Nigel, a young local Chinese man of only 25 years, has a management and marketing background after studying abroad in Australia which is also where he got his inspiration, as he visited many of the local cafés in Melbourne.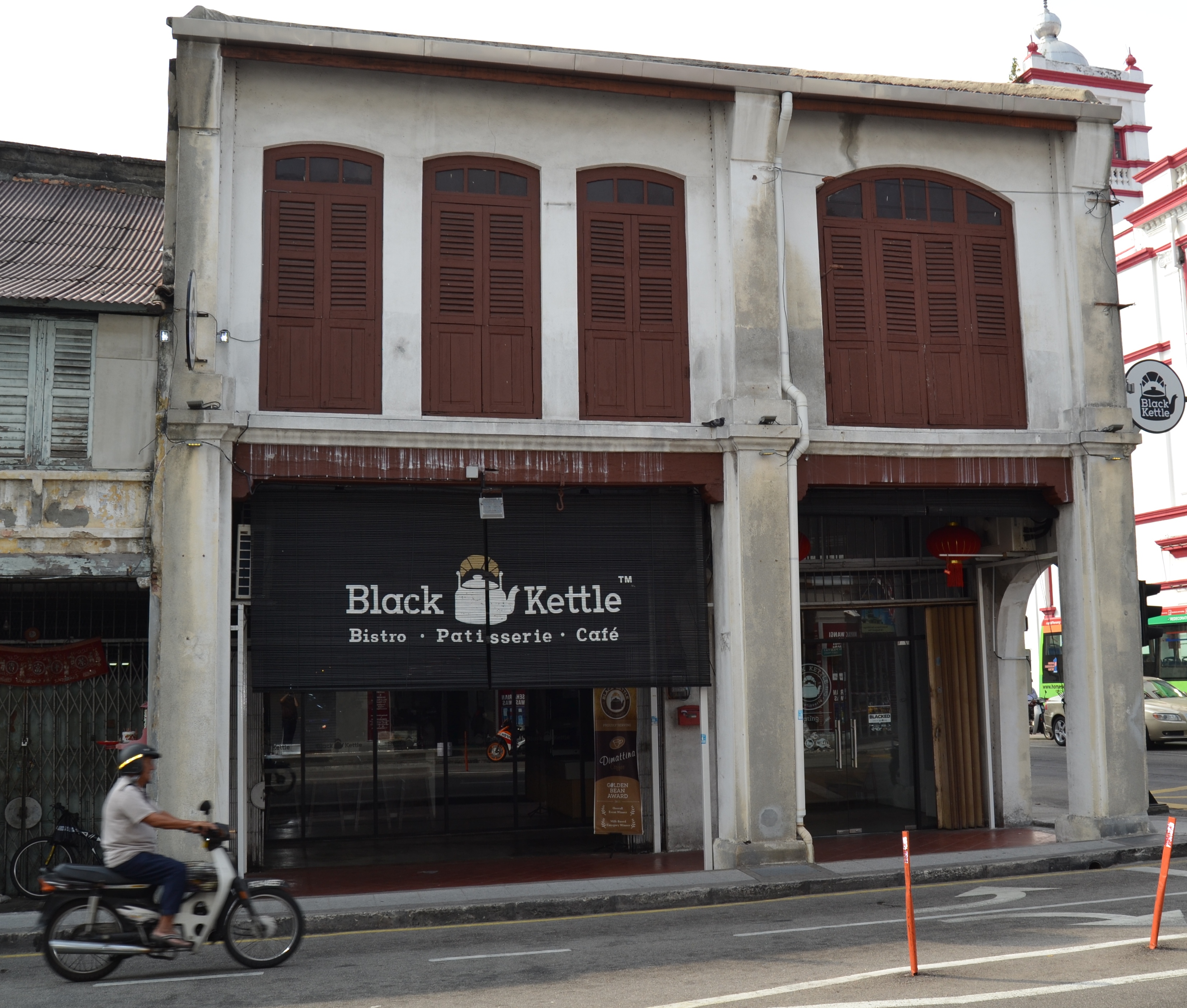 Black Kettle imports its 'Dimattina' coffee beans from Australia using its dark roast. Nigel named the café Black Kettle, wanting to use the word Kettle in the name because a 'Kettle' has been used in Chinese homes and kitchens for many centuries. The coffee is actually great (I had a 'low fat' cappuccino).
The in-house bakery has a plethora of fresh and delicious cakes and pastries all handmade onsite from their German Master Baker. Black Kettle also has an extensive food menu serving breakfast lunch and dinner. I should mention this café is one of few that actually offer low fat milk or Soy milk and options with your coffee. Coffee prices range from US$1.75 to US$3.00
Details
Address: 105, Beach Street, 10300 George Town, Penang Business
Hours: 8:30am to 11:00pm
Web: www.blackkettle.com.my
2. Awesome Canteen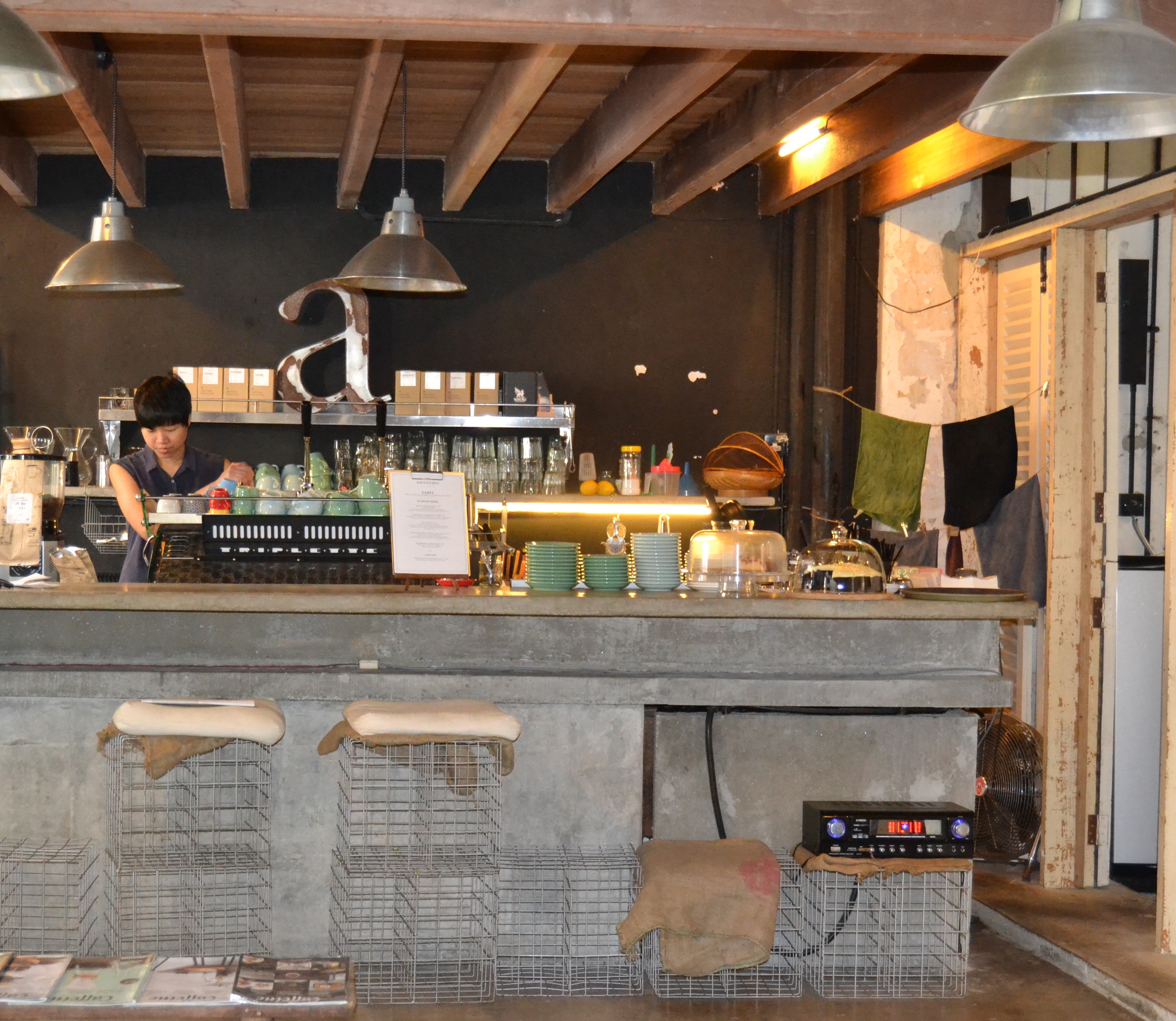 This is a warehouse style café renovated by the famous architect Seksa' who created an urban café using raw materials such as concrete, wood and steel.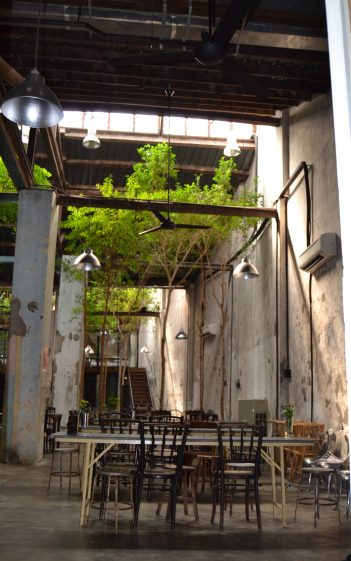 The café has large trees growing inside among the simplistic seating area creating a feeling of nature while you enjoy your coffee of choice. I met with one of the café barista's named Shean who was friendly and very knowledgeable about coffee its process.
She prepared me a few different kinds of drip coffees having me drink coffee cherries in hot water to cleanse my pallet between tastes. From South America to the African Continent, they import their beans from different places around the world depending on the season.
Awesome Canteen has a full kitchen and is also known for their food menu which offers a 'Paleo Diet', a diet based of basic foods from nature. (You might want to look it up).
That being said they actually do have a full menu and a great variety of meals. The coffees range in price, a single espresso is about US$2.00 to a double cappuccino for US$2.75.
Details
Address: 164, Lebuh Victoria, 10300 George Town, Penang
Hours: 10:00am to 10:00pm
Email: [email protected]
3. Wheeler's Coffee

A small café around the corner from the expat populated 'Chulia Street' (Lebuh Chulia) in George Town, famous for its historical buildings and temples as well as its numerous hotels and hostels. This very quaint café is in an old British Colonial style building, a modern interior with its bicycle themed décor.
This cute and charming café opened in June, 2014, not only caters to the coffee enthusiast but serves beer and wine along with some great food dishes, including sandwiches and wraps. I spoke to one of the main baristas who goes by the nickname of 'Handy'.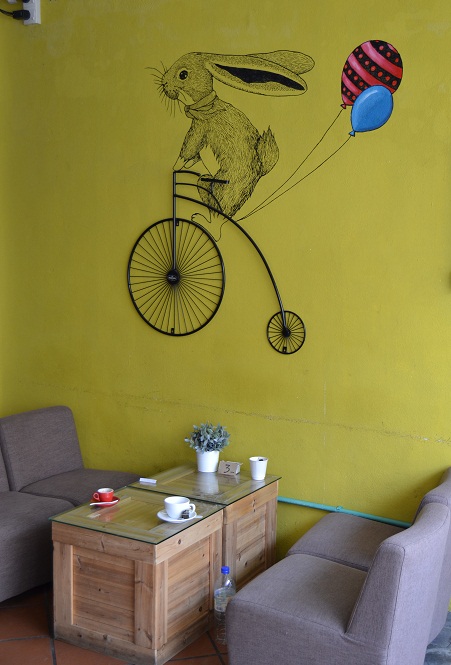 Trained at the Barista Guild Academy of Asia in Kuala Lumpur, Handy, like the other baristas I've meet was very enthusiastic about teaching me his knowledge of coffee and the different tastes depending how it was prepared.
I had my usual cappuccino with low fat milk. (Another of the few cafes that offers low fat/skim milk).
The cappuccino was very good but Handy insisted I try a slow drip style coffee which he meticulously prepared. It was strong and definitely topped up my caffeine intake for the day.
The café imports its coffee beans from Sumatra, Indonesia and roasts the beans locally. Coffees range from US$1.50 to US$3.50. Don't forget to try a piece of their Lava Cake!
Details
Address: No 67 Love Lane, 10200, George Town, Penang
Hours: 9:00am to 10pm weekdays, 9:00am to 12:00am weekends.
Facebook: wheelers67



" ExpatGo welcomes and encourages comments, input, and divergent opinions. However, we kindly request that you use suitable language in your comments, and refrain from any sort of personal attack, hate speech, or disparaging rhetoric. Comments not in line with this are subject to removal from the site. "



Comments