Petra O'Neill talks to the founders of LASSie (The Langkawi Animal Shelter & Sanctuary Foundation).
From the moment you first enter Bon Ton in Langkawi, you know you are in a special place. Eight traditional hardwood Malay kampung villas are surrounded by a lush tropical garden with exotic fruit trees and fragrant ginger that collectively form the design concept of the owner Narelle McMurtrie. Led along a garden path, I'm welcomed with a refreshing lime juice, the relaxed informality evident as a dog approaches to lie down by my feet.
Perhaps it is by deliberate intent, to provide the traveller with the same heady mix of lushness and potent aromas, combined with experiencing Malaysia's rich architectural and cultural heritage that first drew Narelle to Malaysia almost 30 years ago.
The concept evolved slowly when Narelle first arrived in Kuala Lumpur from Australia, selling decadent chocolate cake and coffee so good that she opened a restaurant. With seven stray dogs to care for who had come in search of food, Narelle moved to Langkawi bringing the dogs with her.
Her talents as a chef had developed a loyal following and the restaurant, Nam, morphed into a small boutique resort called Bon Ton, built on the grounds of a former coconut plantation, later joined by Temple Tree next door.
Bon Ton's eight Malay kampung villas sourced from various parts of Kedah were progressively rescued from demolition, painstakingly disassembled and transported, the process taking four months on average for each. Ranging from 60-120 years old, the restoration work required patience and attention to detail drawing on the expertise of local carpenters skilled in traditional kampung house construction.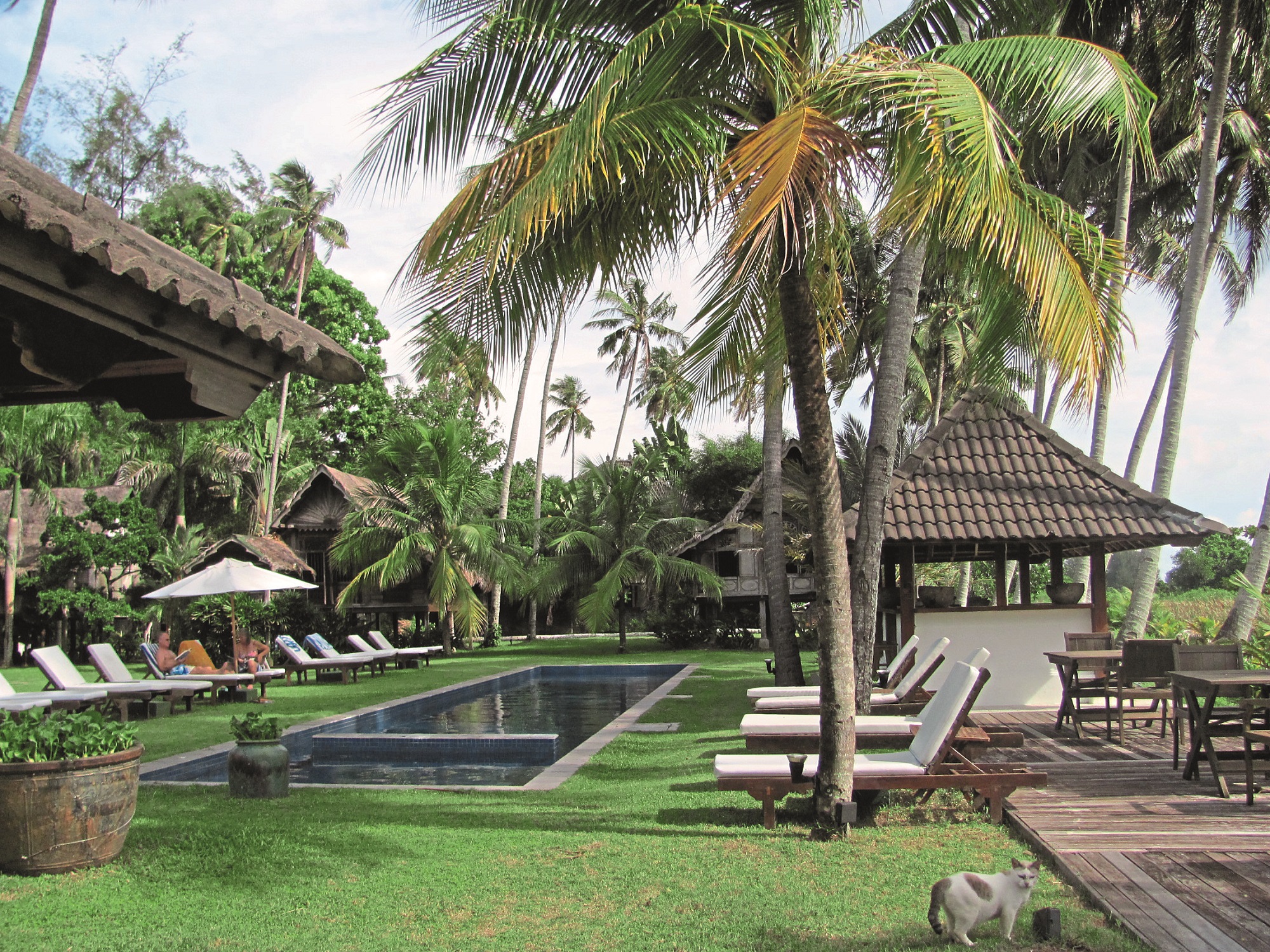 Narelle's business partner, Alison Fraser, showed me around. Brimming with Asian antiques and an eclectic array of knick-knacks and richly coloured silk fabrics, each villa uniquely reflects Narelle's considerable design flair. The adjacent Temple Tree comprises eight Malaysian historic mansions and colonial bungalows full of character of Chinese, Malay, Indian and Eurasian origin that won the PATA Grand Gold Award for Heritage soon after it opened.
All are exquisite with mine, the turquoise and lime green Penang House beautifully furnished and spacious with shutters, hardwood floors, massive bath tub and day beds for relaxation. As I entered, Skippy a ginger tabby cat with a stumpy leg greeted me and for the duration of my stay, followed me from room to room. I also appreciated being able to walk the dog that by now had formed an attachment to me.
A growing number of travellers want their journeys to have a purpose. This is an outstanding example of responsible tourism; promoting the adaptive reuse of Malaysia's architectural heritage and using the resort's profits to fund an animal clinic and shelter.
Narelle established LASSie (The Langkawi Animal Shelter & Sanctuary Foundation) as a charity since Langkawi had no veterinary clinic for the sterilization of the island's stray dogs and cats and opened an animal shelter for their ongoing care.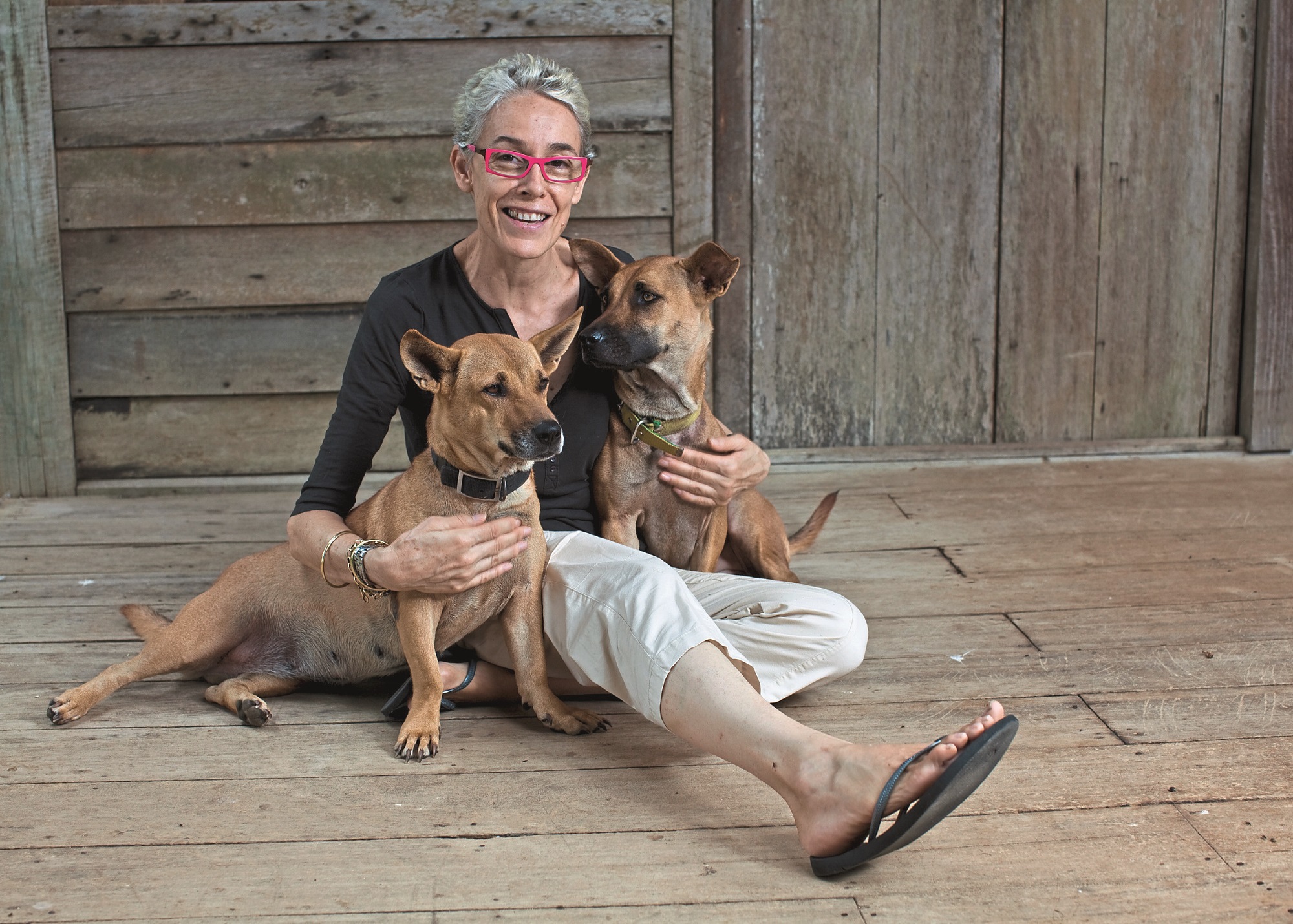 Just before midnight on the final night of my stay, Narelle joined me.We talked of how in her life, she has followed her heart by her endeavours to promote Malaysian cuisine and heritage conservation and establishing LASSie to provide a shelter for abandoned, neglected and abused dogs and cats.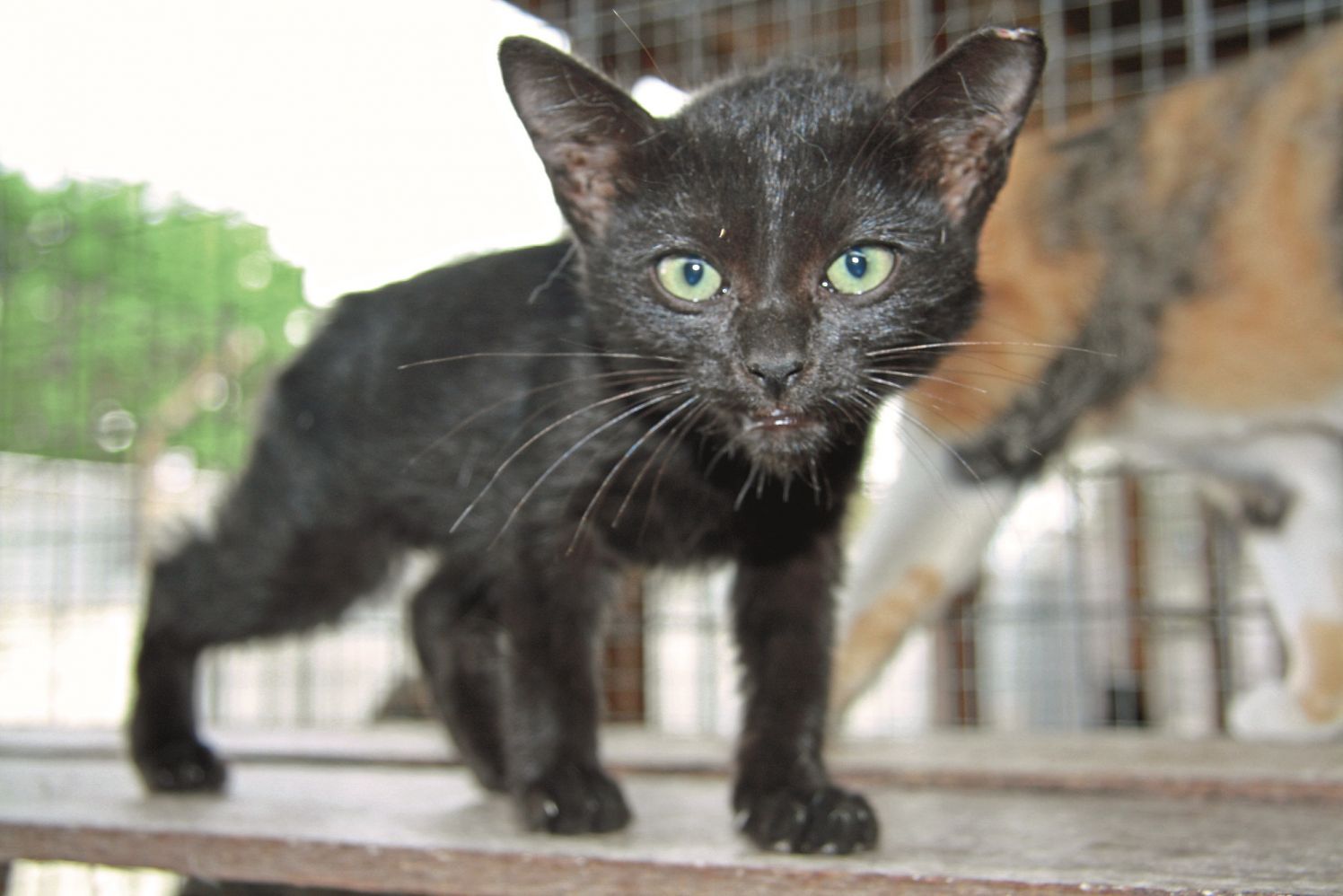 Narelle estimates that hundreds of dogs have been rescued in Langkawi so far, having lost count of the number of cats."Thousands! The cats that are rescued are sterilized, and where possible returned to where they were found.
"In Penang, we provide sterilization for street dogs. Hopefully one day we can set up a charity animal clinic there, that's our aim."
Asked if she works to encourage recognising the benefits of preserving Malaysia's rich cultural heritage, Narelle is quick to respond.
"Yes, of course! And in Malaysia this is exciting as we have such strong cultures, the three main ones being Malay, Chinese and Indian, all with differing building styles. Then we had the Colonial influence."
Her intention is to create an experience not dissimilar to staying with friends. "One of our main objectives is to make our guests feel at home, to create resorts where they feel comfortable and relaxed, and as I say to our guests, please eat and drink more as it all goes to running the LASSie Foundation. The more exposure we have leads to more guests.We are glad to have volunteers help at the shelter, and of course we dream that one day there may be a wonderful donation…."
Both Langkawi and Penang are unique destinations that Narelle believes complement each other perfectly. "Langkawi is laid back, relaxed, with small villages, while Penang is the complete opposite. Exciting and buzzing. The whole of the downtown heritage area is walkable and you are able to move from Little India to the Indian Muslim area and Chinese area with ease, mosques standing side by side with churches and temples. The street food is amazing and is available everywhere."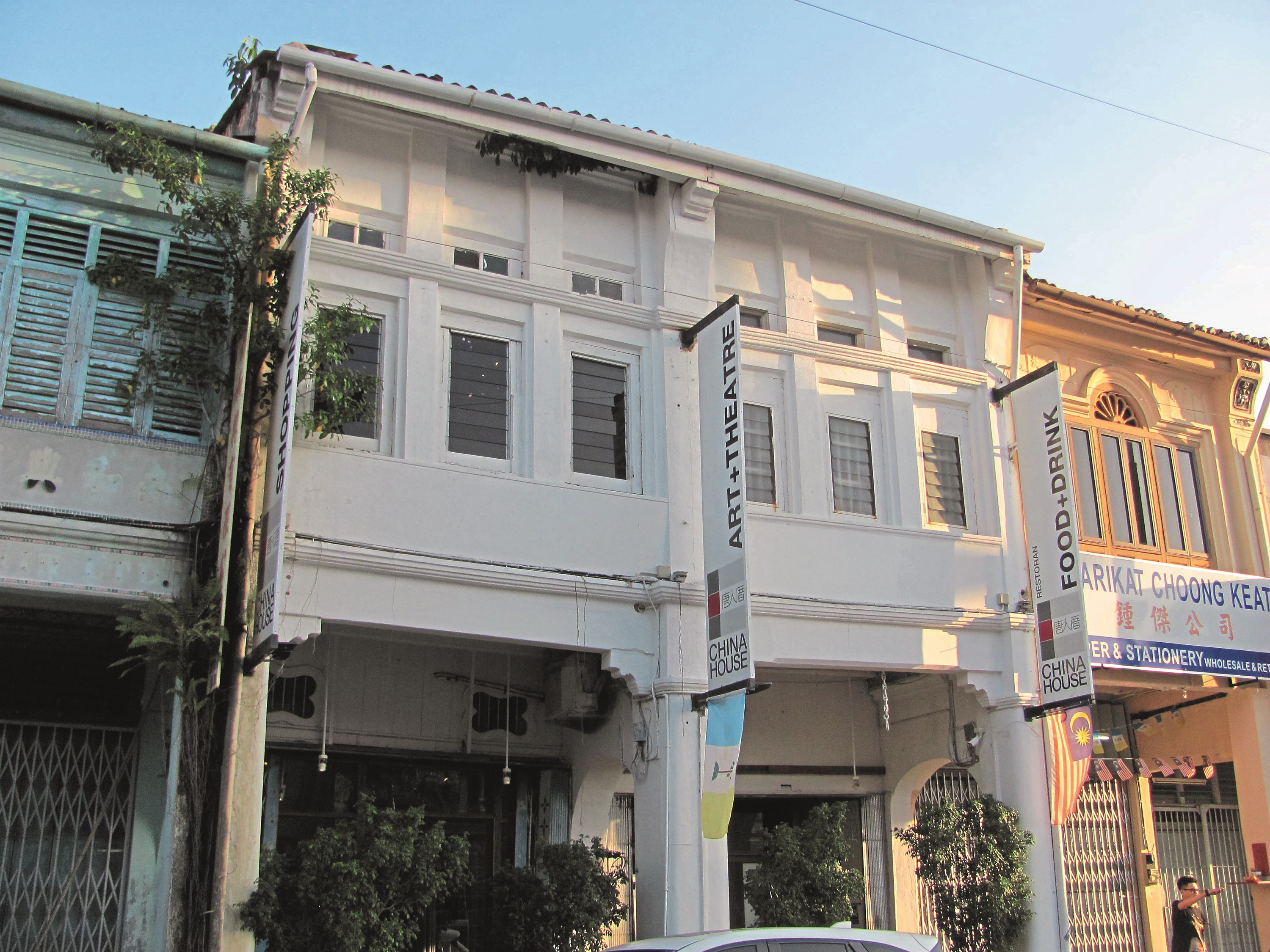 Penang has a history dating back to 1786 and a multicultural population, a legacy of years as a trading port. Wandering through UNESCO World Heritage listed Georgetown's historic centre, many shop houses have undergone a sympathetic restoration transformed into art galleries, boutiques, cafes and guesthouses by locals including Narelle who are passionate about preserving the past.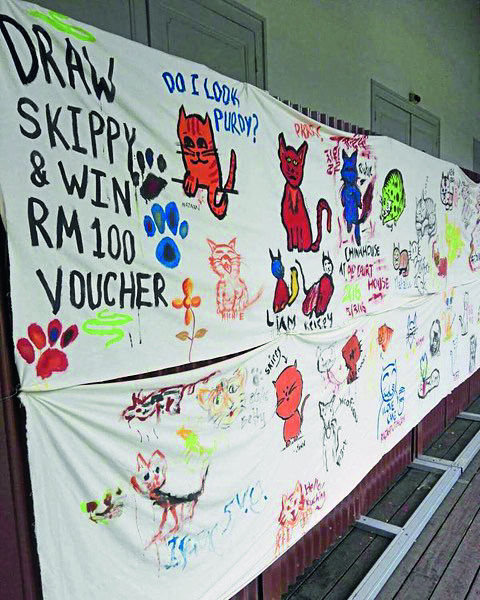 Since opening the Straits Collection in Armenian Street, a row of restored Chinese shop houses, Narelle went on to open China House on Beach Street, a traditional compound of three heritage buildings converted into a creative arts platform, lifestyle and dining emporium with shops, galleries, performance space, restaurants and cafés.
The cuisine is outstanding drawing inspiration from the rich cultural heritage of Malaysia. As well she has worked to raise awareness of animal welfare issues by promoting the projects of Artists for Stray Animals and the SSPCA.
Narelle's latest project is China House at the Old Courthouse in Kuching now transformed to offer crafts, a cafe, wine bar, restaurant, art space, auditorium and an art trail featuring a stunning metal sculpture in honour of Skippy the rescued ginger cat with the stumpy leg.
Langkawi, Kuching, and Penang are beautiful and welcoming destinations, but tourism can be a positive force and a visit to Narelle's award-winning properties provides travellers with a unique experience allowing you to feel that you have made a worthy contribution, while enjoying a wonderful stay.
Business partners Narelle McMurtrie and Alison Fraser are givers, who through their endeavours have contributed in positive ways to make a difference to the place that they have chosen to call home and to provide an example that others can follow.
This article was originally published in The Expat magazine (October 2016) which is available online or in print via a free subscription.
---
"ExpatGo welcomes and encourages comments, input, and divergent opinions. However, we kindly request that you use suitable language in your comments, and refrain from any sort of personal attack, hate speech, or disparaging rhetoric. Comments not in line with this are subject to removal from the site. "
Comments