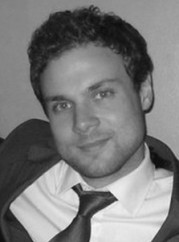 It's getting harder and harder for me to choose what to do with my weekends in Malaysia; I could stay in Kuala Lumpur and take advantage of the range of sport that has blessed the city recently (in the last few weeks, I've been to the Formula 1 and the MotoGP and the CIMB Classic Golf), or I could enjoy some of the world-class entertainment that's visited (The Darkness, Scorpions, Tame Impala…), or I could pop across to Vietnam, Cambodia, Laos – which is what I've done a lot of recently.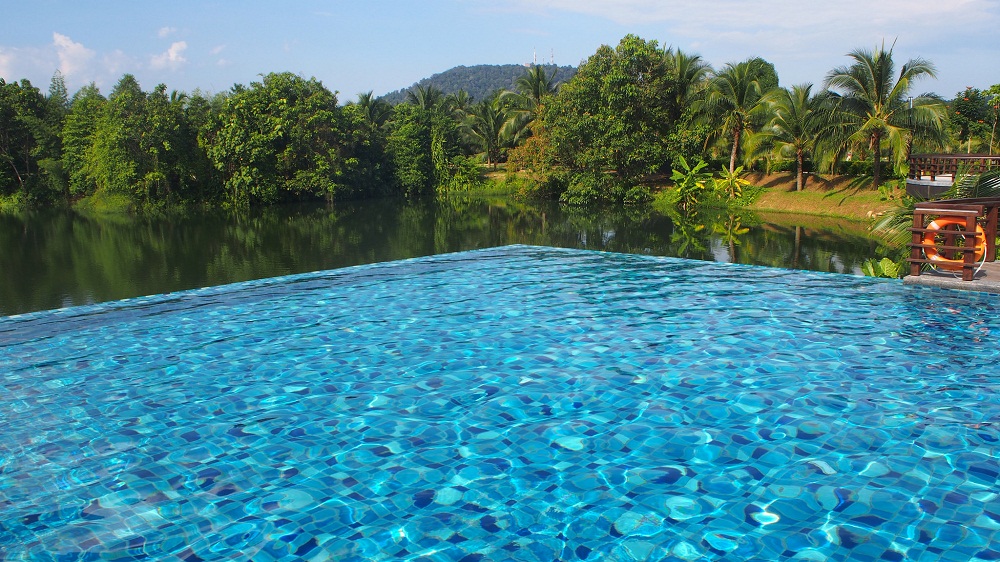 However, what I haven't done enough of, embarrassingly, is see much of lesser-known rural Malaysia. I might be the only mat salleh in the county that has never been to Langkawi – and I first moved here in January 2014 – and although I've been to little towns like Kuala Kubu Bahru, I've never once been to the Cameron Highlands. My British ancestors would be horrified.
However, when I had the chance to visit Pahang, about three hours east of Kuala Lumpur, I did everything in my power to get on that trip – including persuade my Uber driver to temporarily morph into Lewis Hamilton to get me to the bus stop on time.
Mangala Resort & Spa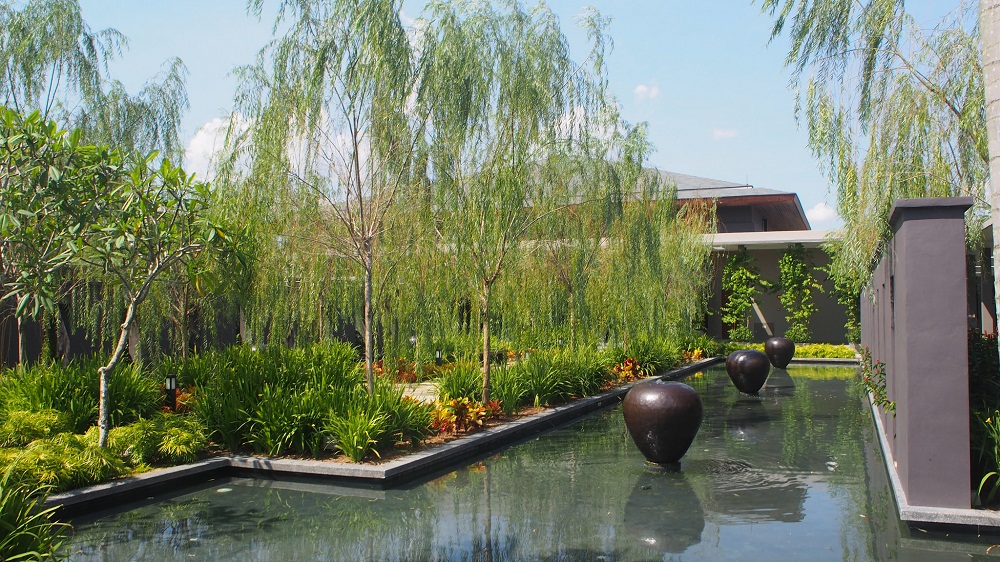 It was definitely worth it. I was staying at the Mangala Resort & Spa in Gambang; a paradise reclaimed from the depths of ruin, deep inside the jungle. It's a 31-'villa-boutique resort', located within an old plantation and touted as the home of an 'eco-leisure experience', built on the site of an old tin mine, which had been deserted and left to succumb to dilapidation.
Originally, the site owner had planned to take the area for his own relaxation but later decided to open it up to guests, adding a lake, swimming pool, spa, The Lakeside Restaurant and of course pool villas and apartments.
The name 'Mangala', we would learn, comes from Sanskrit and roughly translates to 'auspicious well-being'. As such, the resort aims to satisfy the need to be happy and healthy, with a large number of recreational activities – such as kayaking and cycling – available on site, surrounding by palms and orchards, which help to provide some of the ingredients and the property's restaurants.
 A visit to Sungai Lembing


To gain an insight into Mangala Resort's past, we took a trip back in time to the Sungai Lembing mining museum, once the heart of Pahang's mining industry and where the area – or, more specifically, the Pahang Consolidated Company Limited (PCCL), which was under British control – gained huge wealth in the late 1880s – so much so that it became known as the "El Dorado of the east".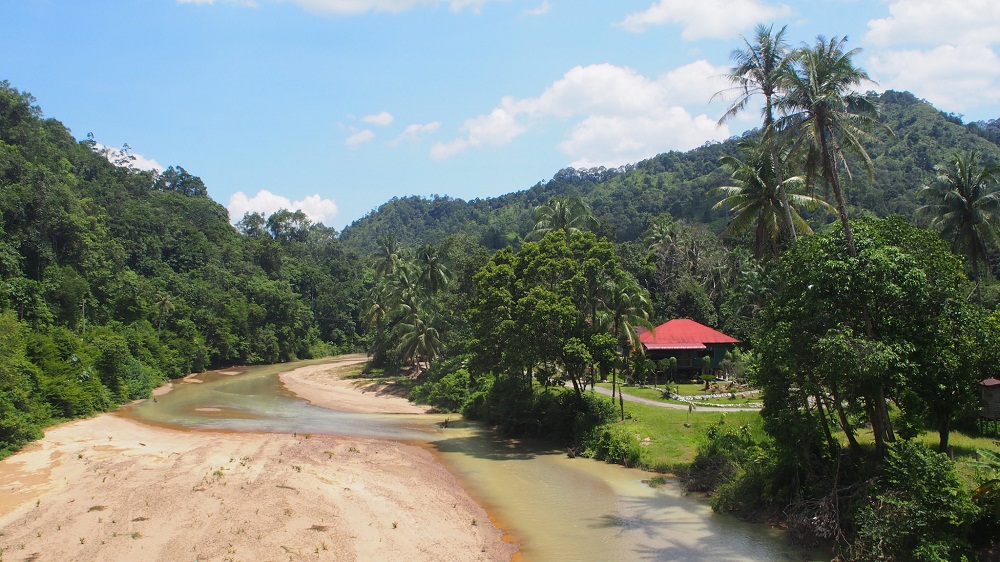 In the 1950s there were 15,000 people working for the mine but the recession in 1985 meant that the price of tin collapsed and the mine fell into disrepair. Today, the remains of the site – and what used to be the deepest and longest underground mine in the world – has been refurbished and are now open for visitors.
There's a collection of displays and interactive exhibits inside: we learned about the history of the mine, including the growth of the tin empire – and those who tried to steal from it – as well as playing pulleys to see how they make lifting heavy loads easier.
From history to food, past to present, it was time to see a much more modern tradition of the town: the noodle factory. However, 'factory' would turn out to be the wrong word for such as place – 'sitting room' would be a lot more accurate.
Crossing one of Sungai Lembing's picturesque Jambatan Gambung (Hanging Bridges) into the village, we watched as the staff at a tiny shophouse created bags upon bags of fresh egg noodles in an impossibly small space – probably five metres square.
When we arrived, Chew Kok Heong and his family were already knee-deep – almost literally – in the day's production.
First, a huge bag of flour was manually pounded with an innovative 'pole in the wall' contraption before being mixed with water and rolled flat in dough.
After chopping up the dough and boiling the noodles, the cooked product was artfully and mesmerisingly tossed about to cool and dry. It was almost like watching a theatrical performance!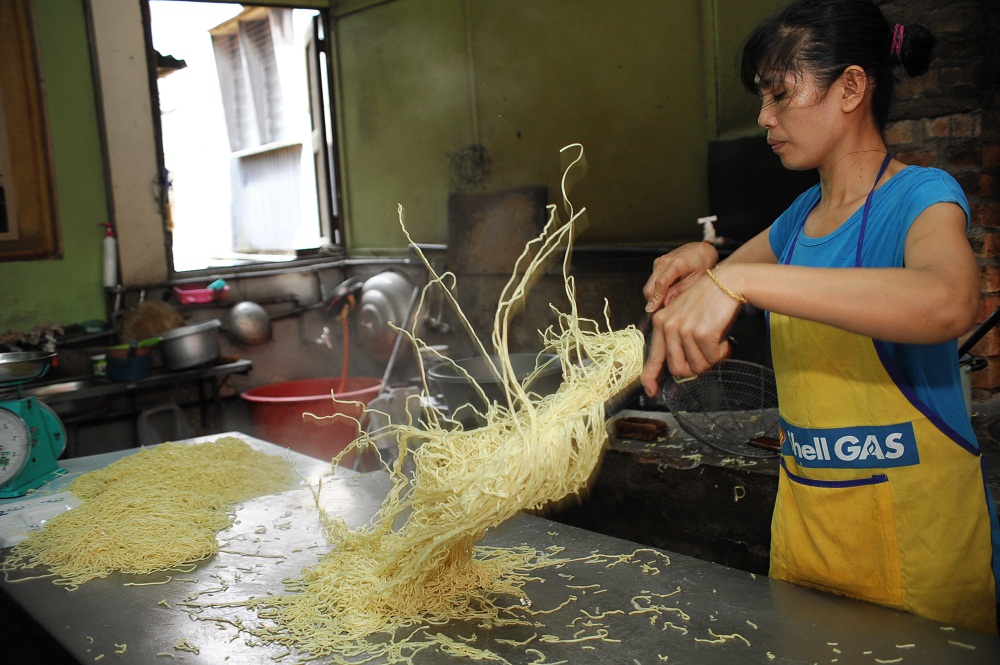 Relaxation before activities
Back at the resort, a busy day of sightseeing had earned me a treatment at the resort's spa. The experience, starting with a walk through an artificial stream to cleanse the feet, through to an energising herbal tea, to a heavenly massage a private outdoor room with its own water features and private bath, was wonderful and definitely helped to restore my energy levels for the active day ahead.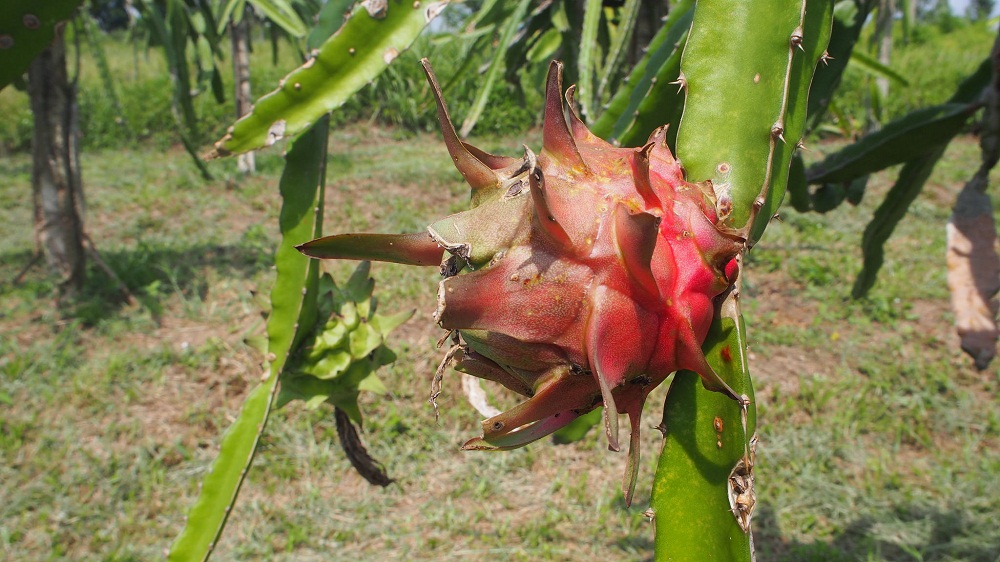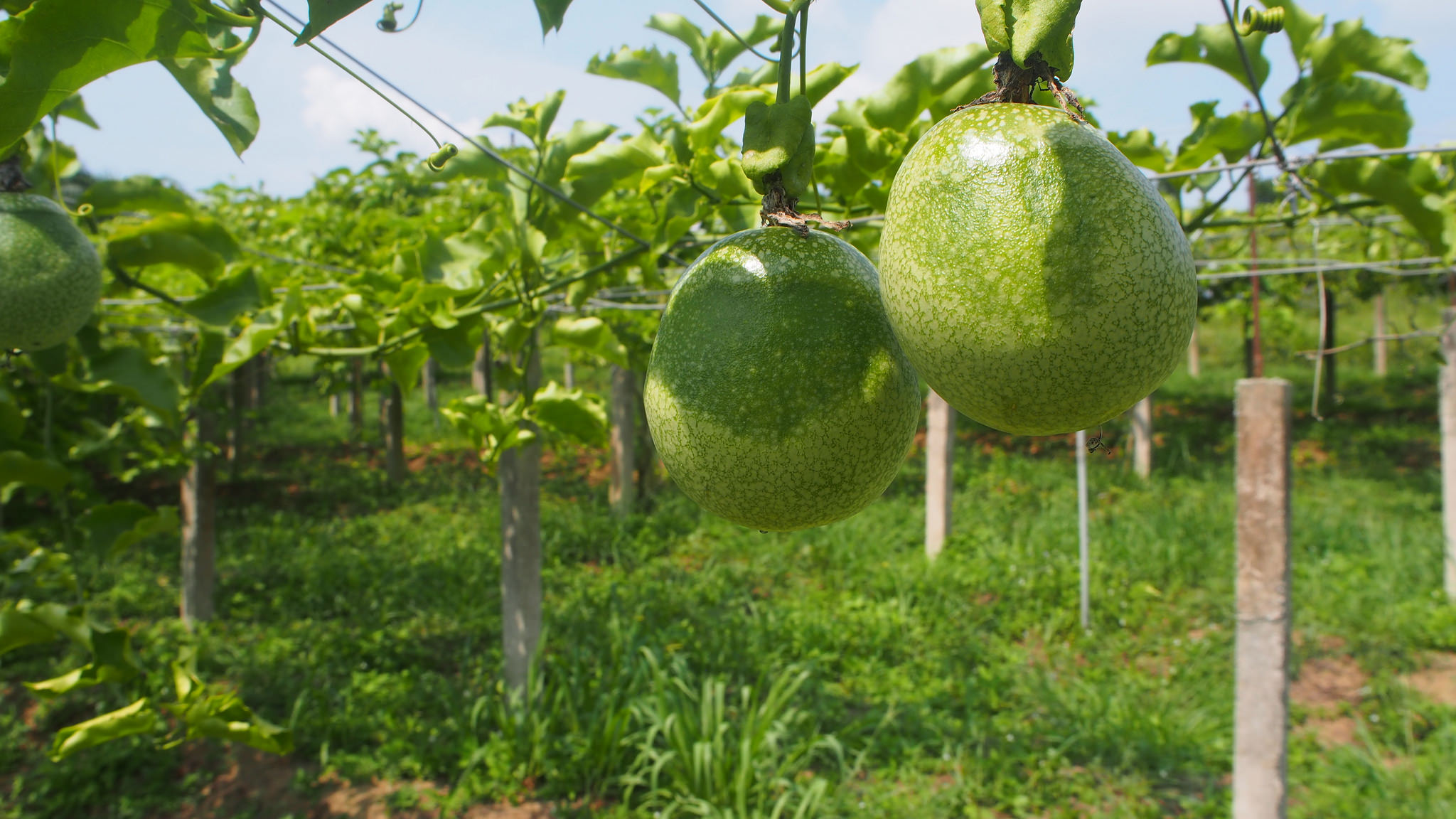 The activities involved in said active day were a tour of the orchard, kayaking and archery, all of which are available within the resort grounds. We ducked and dodged around the plantations of dragonfruit, guava and mango; saw innovative planting techniques using old car tyres and spices being cultivated – all to be used in the resort's kitchen in a plant to plate approach.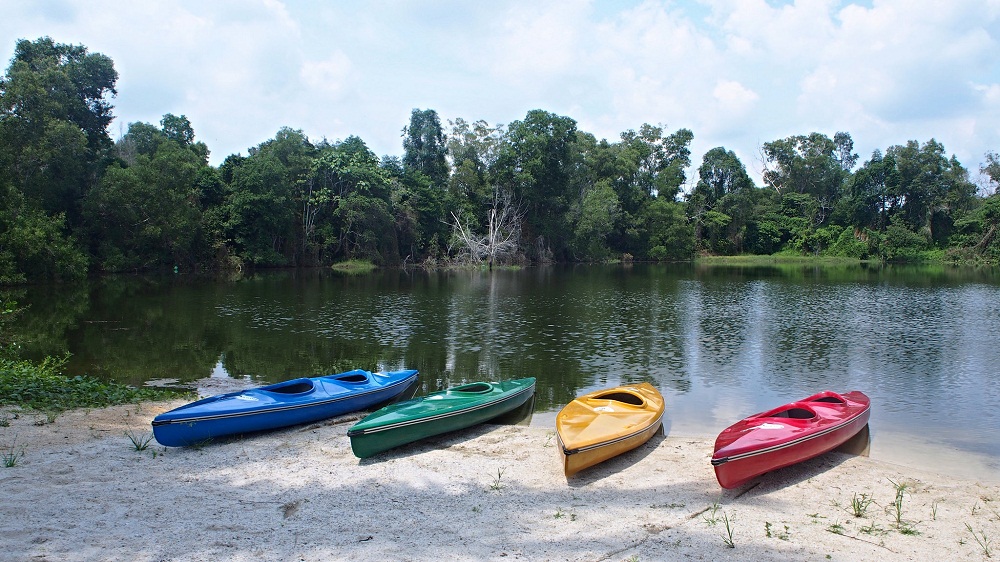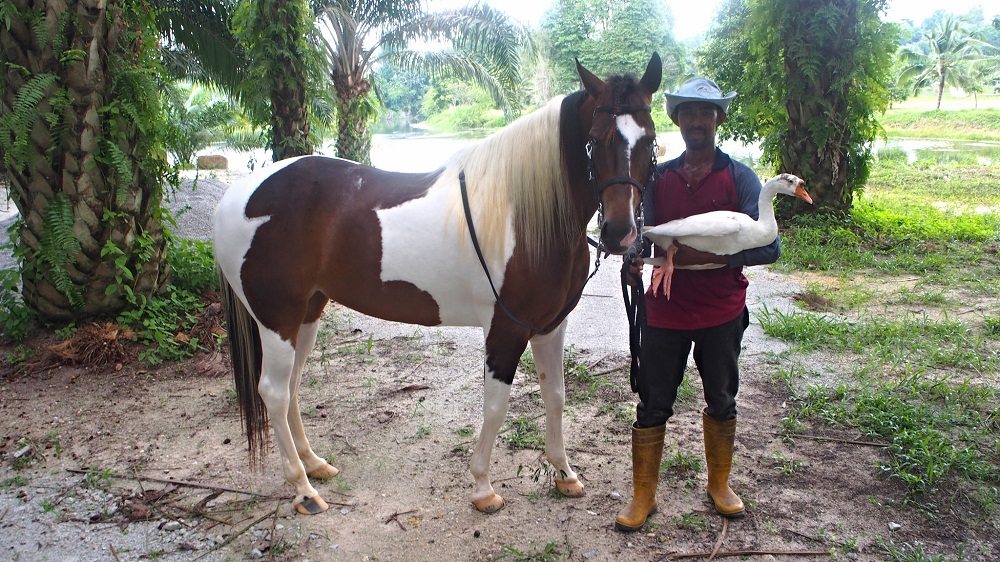 The final activities of the trip included paddling and pulling strings as we floated about the recreational lake and fired arrows at target deep inside the jungle – it felt distinctly indigenous and brought back thoughts of what this area would have been like, even before the mining boom, when natural plantations would have thrived and interspersed with ponds and natural local wildlife like wild boars.
It would have been a serenely relaxing time, I'm sure – and the team at Mangala Resort & Spa have absolutely recaptured some of that relaxing natural magic. From my arrival and the calming water features around the lobby, to my gorgeous pool villa with outdoor bath, to Jacuzzi overlooking the lake, there was a strong theme of water and calm everywhere I went – the weekend had provided some much needed R&R.
Better still, with only a two-and-a-half-hour bus ride back to Bukit Bintang, there was none of the post-trip stress associated with having to catch a plane home. If you live in Kuala Lumpur and you're thinking of visiting Chang Mai in Thailand or perhaps Vang Vieng in Laos, I implore you: consider Pahang.
This article was originally published in The Expat magazine (November 2016) which is available online or in print via a free subscription.
---
"ExpatGo welcomes and encourages comments, input, and divergent opinions. However, we kindly request that you use suitable language in your comments, and refrain from any sort of personal attack, hate speech, or disparaging rhetoric. Comments not in line with this are subject to removal from the site. "
Comments