While you're in Southeast Asia, it would be foolish to not even consider popping off for a long weekend to earn a PADI or similar diving certificate – sometimes, all you need is a couple of days.
Ashraf Aswat, founder of scubaplex.com, shares his thoughts on the best places to go for a high-value trip – and, of course, a great weekend away…
1. Tioman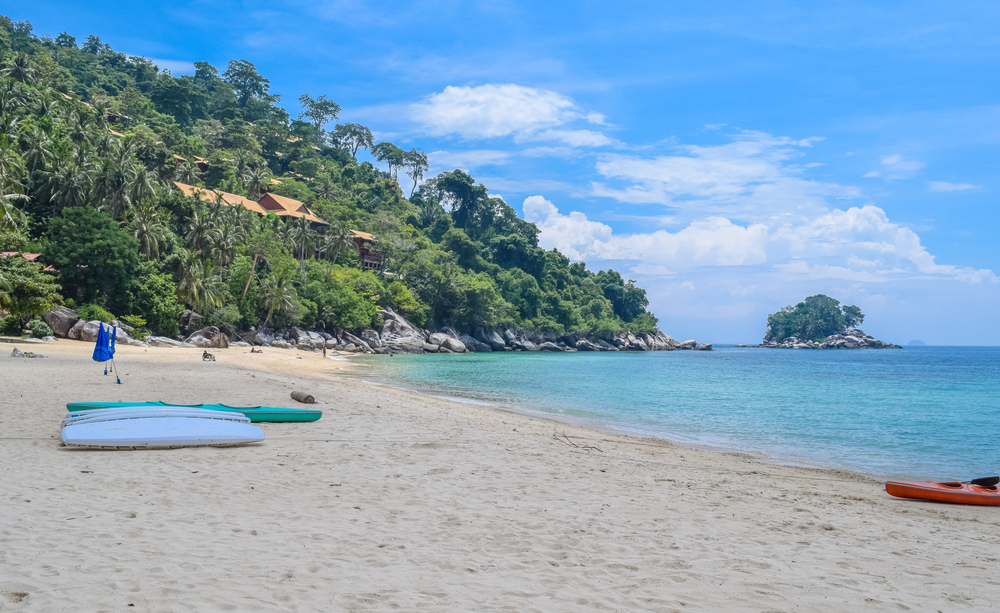 Head south out of KL and then hang a left towards Rompin; it's pretty much a straight shot to Mersing from there. Hop on a ferry and head out to sea, take a nap and soon enough an island will appear in the distance. Covered in dense tropical vegetation and no roads, the only life is scattered across a handful of beachside villages and resorts. Welcome to Pulau Tioman (Tioman Island).
Nestled in the calm, clear waters of the South China Sea, the reefs around Tioman are teeming with life, the gentle currents bring in food for the reef dwellers. You'll find over 20 dive sites to visit around the north of the island, near Salang and ABC Chalets.
Each site offers a different experience, from Soyak Island for an easy night dive to tiger reef with mild currents and Lapas for its swim-through. There is always a turtle or two to be found, as well as an array of reef fish and coral.
Getting there and prices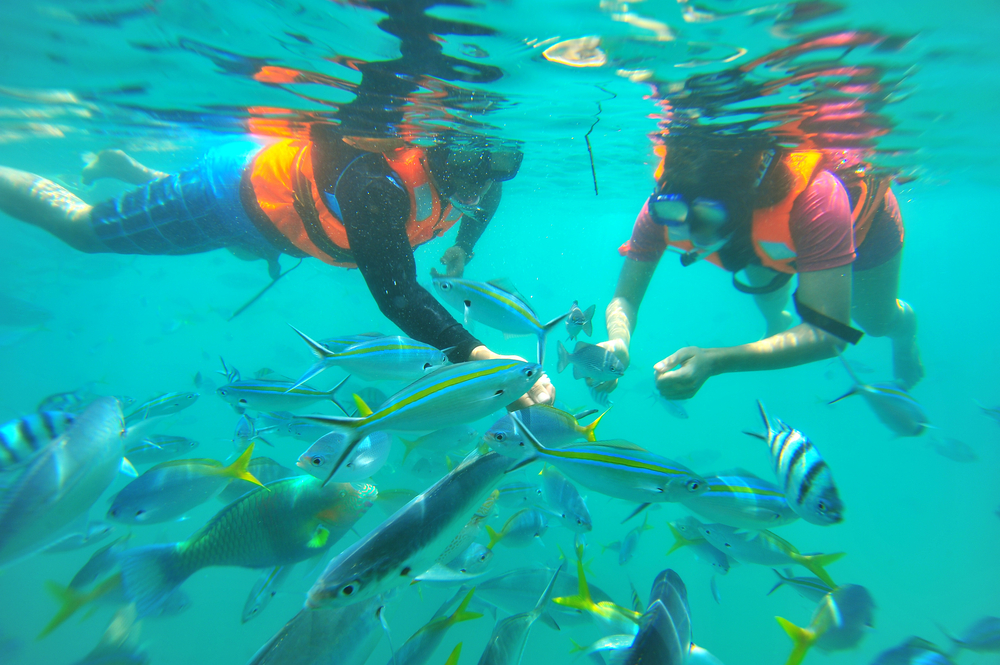 For those of us that live in Kuala Lumpur, Tioman is probably the most cost effective destination to get certified. There are several dive centres along the coast, with a range of accommodation options, be it a 5 star resort or RM50 a night chalet.
An open Water Course will cost you around RM1100 and the travel costs approximately RM250 if you go by coach and ferry. There is a flight option but it's pricey: System Aviation Services (SAS) run a daily flight in a 10 passenger Cessna Grand and can cost around RM2500 for a round trip.
Total Travel time by road and ferry is approximately 7 hours dependant on traffic and ferry times. The best option is to take a slow overnight coach from KL to Mersing, catch a few zzz's and arrive in Mersing at around 6 am to catch the 7.30am ferry to Tioman – you'll get there by mid morning.
2. Tenggol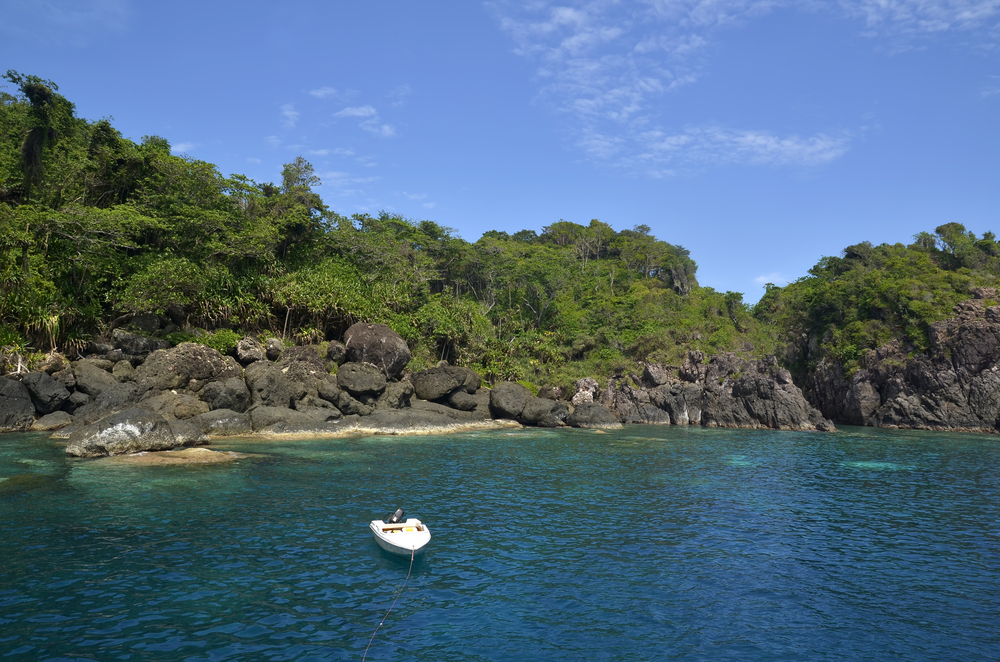 A little north of Tioman is a lesser-known island by the name of Pulau Tenggol. It's a small, idyllic island with a large shallow bay, pristine white sand, and crystal clear turquoise water. There is nothing to do on the island except eat, sleep, dive and relax. The island has three dive centres and there is a live-aboard that takes trips out to Tenggol. Accommodation is simple and WiFi is sporadic, and the only restaurants are linked with the accommodation – it's a simple life.
The diving however is anything but simple. There is a variety of dive sites and the sheltered bay makes it an idea spot to do your Open Water certification. The confined water dives part of your training will be done in the bay and for the open water dives, a little further out. Tenggol has a number of dive sites with wrecks and reefs to choose from; for the novice there are plenty of sites that aren't deep for you to hone your skills. Practice your buoyancy and your back roll into the water.
However, the star attractions in Tenggol is the drift diving. This is not for novices, though, and your dive instructor will decide if you are capable enough after your open water is complete. Ideally you want 20 or more dives under your belt before you do something a little more challenging. Drift diving is where you let the current carry you across the reef and that means virtually no fining just float on and enjoy the ride. If you're looking to do a drift dive speciality course, then Tenggol is definitely the place.
Getting there and prices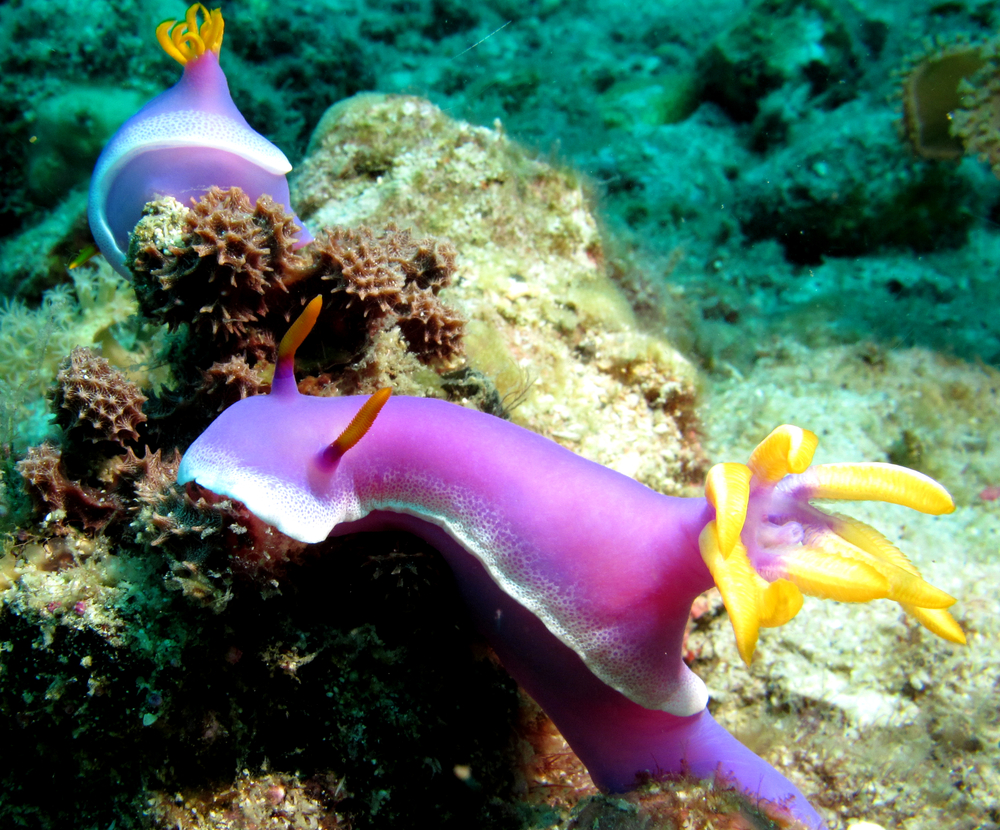 Drive to Dungun on the east coast or you can take a flight / coach to Kuala Terengganu and then it's a 90 minute drive south to Dungun. From here you take a ferry / speedboat to the island which is around RM100 return. Note there is no scheduled ferry service so arrange the ferry with the resort or dive centre, or wing it and hope to find someone that's heading over to the island.
Open Water course costs on Tenggol are pretty good; starting from RM 1280 you get accommodation and dives included – 3 nights and 4 days. This is usually packaged as there aren't other hotels to stay at on the Island. With travel costs the total deal will cost under RM1500.
3. Koh Tao

In the Gulf of Thailand, Koh Tao fast became the backpackers' island of choice for its remoteness and is now evolving to a mid-range option. It has a very friendly family feel to it, unlike some islands in Thailand; it's all about enjoying a quieter pace. You wont find any nightclubs here – partying happens on neighbouring Koh Phan Ghan.
There are plenty of hotels, restaurants/bars and plenty of dive centres, filled with Europeans during the summer months, Brits over the Christmas break, and Chinese and Japanese in the run up to monsoon.
The diving here is average, but the conditions are ideal if you are learning: calm clear waters and lots to see under the water. Koh Tao has been dubbed 'Open Water Central' due to the number of visitor that learn to dive here.
Getting there and prices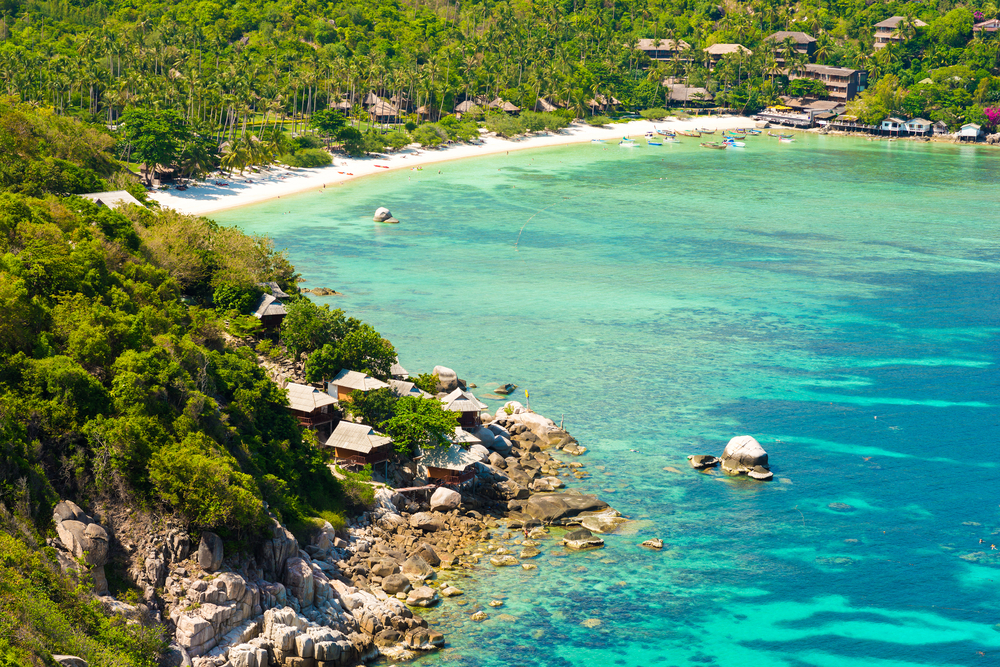 Getting to Koh Tao can be an adventure. The only way to reach the island is by ferry and there are two main operators that run daily (in some cases two to three times a day). Your journey starts with a flight to either Krabi or Surat Thani. They are both 'much of a muchness' in terms of distance and overall travel time, with Surat Thani taking a little longer than Krabi, especially if you're flying from KL.
Then take a mini bus to the ferry terminal – the operators have organised a return-trip package that covers minibus, coach and ferry. You will be picked up from either aiport and taken to a coach stop, where you get coloured tags for you and your luggage. These are important as the ferry stops at multiple islands and the colour coding is how they organise things.
The Coach from Krabi takes about 4-5 hours and from Surat Thani 6-7, both to the same ferry port. There is a small café and conveniences at the port while you wait but it can get pretty busy. Once on the ferry, the trip takes about three hours as it stops at Koh Samui first and then Koh Phan Gan before heading to Koh Tao. Total trip time: allow a full day. I left from Koh Lanta at 8am and arrived in Koh Tao at around 7pm.
Koh Tao has the cheapest Dive Course costs in Thailand and perhaps Asia at around RM1000 for an open water course. With travel costs, including flights that can be around RM500-600, the total cost excluding hotels is RM1600. It becomes a great deal more cost effective if you're planning on doing more than just your open water course.
Note: Things get really busy around the full moon, as the full moon parties in Koh Phan Ghan attract huge crowds, if you don't want the hustle, avoid going around this time. If you are travelling around the Full Moon make sure you book early or at least before you arrive.
4. Koh Chang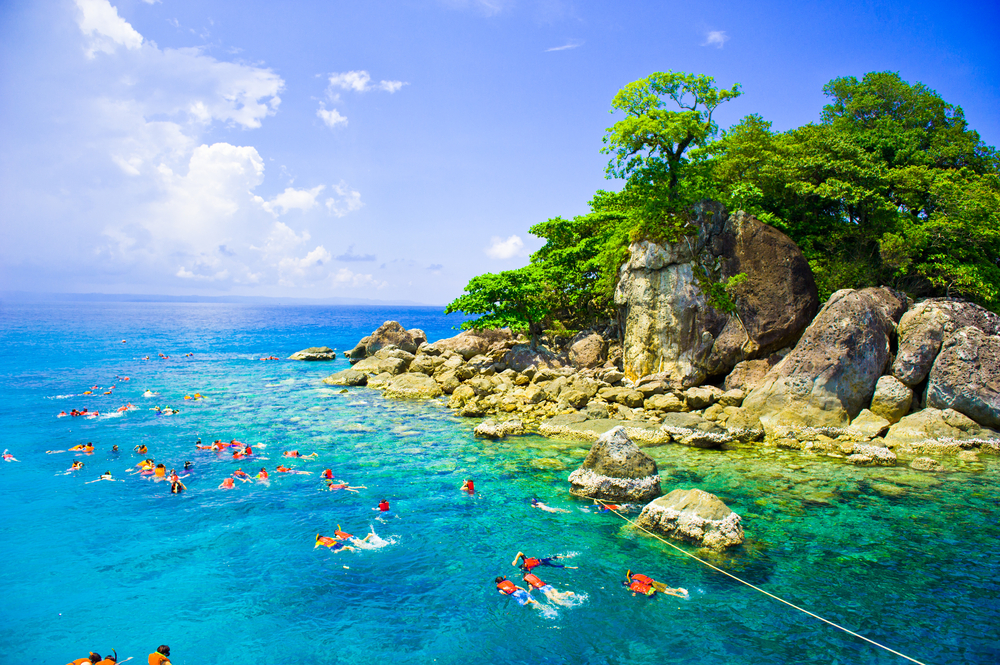 On the other side of the Gulf of Thailand there is the three-island cluster of Koh Chang, Koh Mak and Koh Mood. "Ahhhhhh" is the first thing that comes to my mind every time I think of Koh Chang. There is a stillness and calm, like after you have had a very successful party and all the guests have gone home, and you replay the night's events smiling to yourself.
Koh Chang used to be a backpacker hotspot; more recently it has calmed down and what's left is great. A reasonably developed island with most of the conveniences without the crowds. There are still plenty of people but it's not overcrowded, with long stretches of beach, great hotels and guest houses, coffee shops and restaurants, even a small museum.
There is a range of accommodation on the island from family run guesthouses to pretty decent hotels. Several areas on the island with beaches are a hub of activity with solo travellers and couples or groups. I would recommend staying in or near Bang Bao – it's the pier and two of the three main dive centres on the island leave from there.
While they will pick you up each morning from your hotel, staying in Bang Bao will save you getting up earlier for a 30-minute drive down. Most of the good diving is closer to Koh Mak and Koh Mood, with dive sites in between. I'd rate the diving around 6-7/10.
Getting there and prices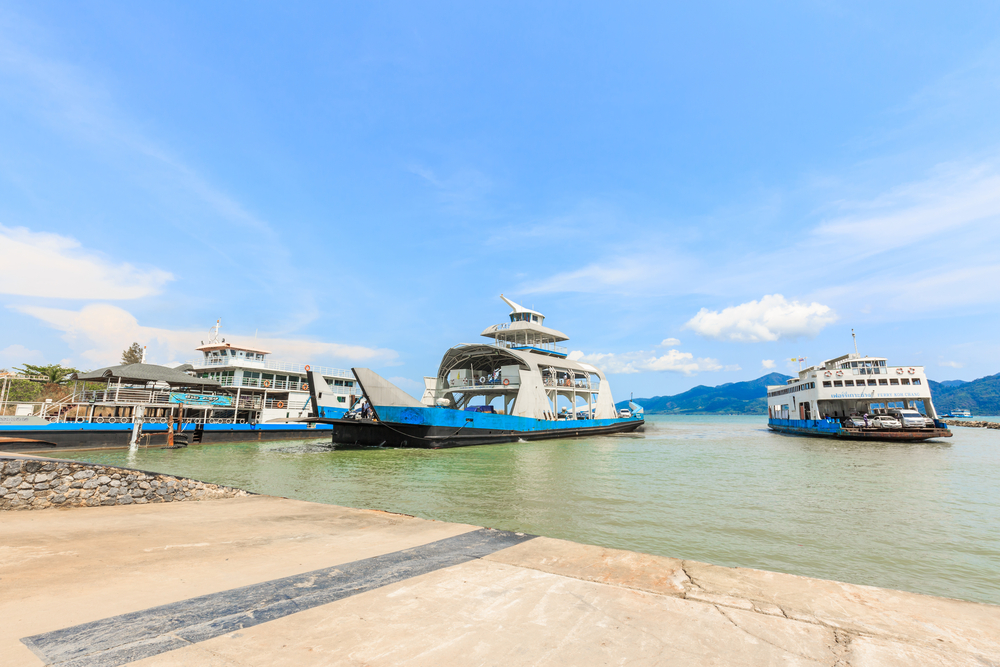 Take a low-cost flight to Pattaya, then take a minibus on a 4-5 hour drive and the ferry to Koh Chang. At the ferry port, the minibus will take you to the tour operator office, where they will organise your drop-off and pick-up in Koh Chang. The cost of your drop-off location is an additional cost to your journey to Koh Chang if you are staying any further south of White Beach.
For example, to Bang Bao the cost will be THB2000 round trip. The local 'pickup truck' taxi will charge around THB300 each way. You could also get dropped off in White Sand Beach, then make your own way from there. If you choose the latter, make sure you arrange a pick-up location and time for the return journey, and be there on time. The mini bus won't wait around.
To recap the travel costs: Flight to Pattaya – MYR 200-300; Minibus to Koh Chnag – THB 2000; Minibus to hotel drop off pick up – THB 2000. This pushes up the overall cost of the trip but it's well worth it, and the accommodation on the island is reasonable. Total approximate cost for Koh Chang including the travel and course is around RM 2250.
5. Bali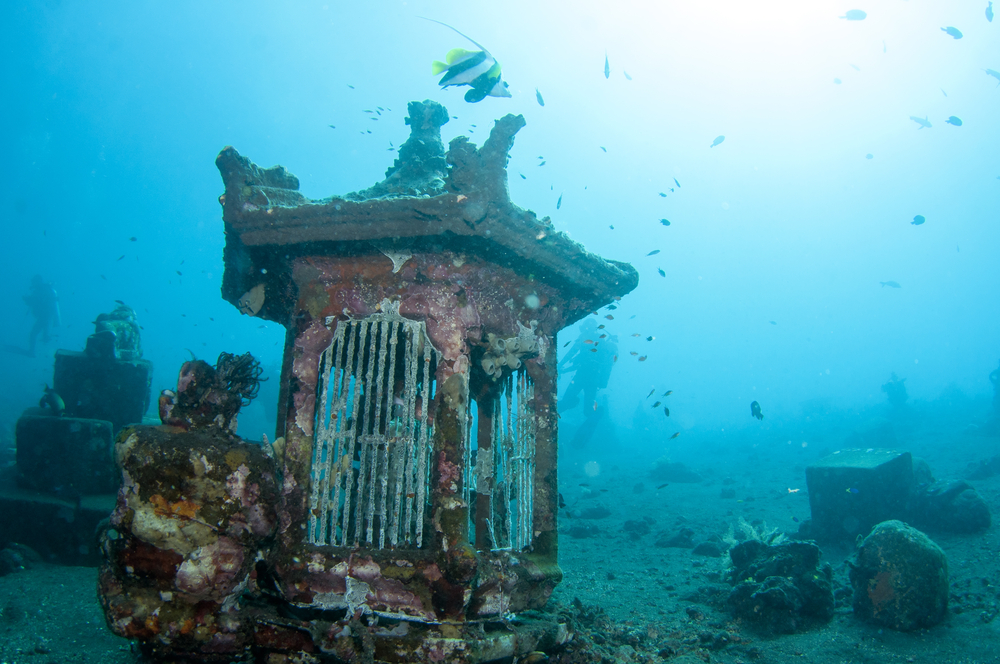 A divers' paradise, Bali has four distinct types of diving around its coast: wrecks, pelagic, muck and wall. The waters are teeming with life and variety, clarity and warmth and there are attractions at certain parts of the year like the mola-mola (sun fish) or mantarays. Accommodation includes home stays and dorms to five star hotels and villas.
Bali has over 60 dive centres spread out across the island's coastline, with six distinct diving areas. Each area will have anywhere between five and 10 dive centres – see scubaplex.com for comparisons. The diving in Bali is a good 8/10 almost all year round, and many of the Dive Centres have their own pools for training.
Tulamben in the northeast is known for the USAT liberty wreck as well as some great reefs. Padang Bai in the southeast is known for its Muck Diving, where you will find interesting things camouflaged in coral; Menjangan Island in the northwest has a smaller wreck and a few reefs.
Nusa Penida and Nusa Lembongan are two islands off the south coast of Bali. Here is where you find Mola-Mola, when in season and manta rays. These area are also known for the pelagic fish that pass though these waters following currents. Sanur and Nusa Dua have several dive centres that do day trips to the other locations listed as well as dive courses. Lovina in the North is also a good location a little more relaxed, and they do day trips over to Menjangan as well as having their own local dive sites.
Getting there and prices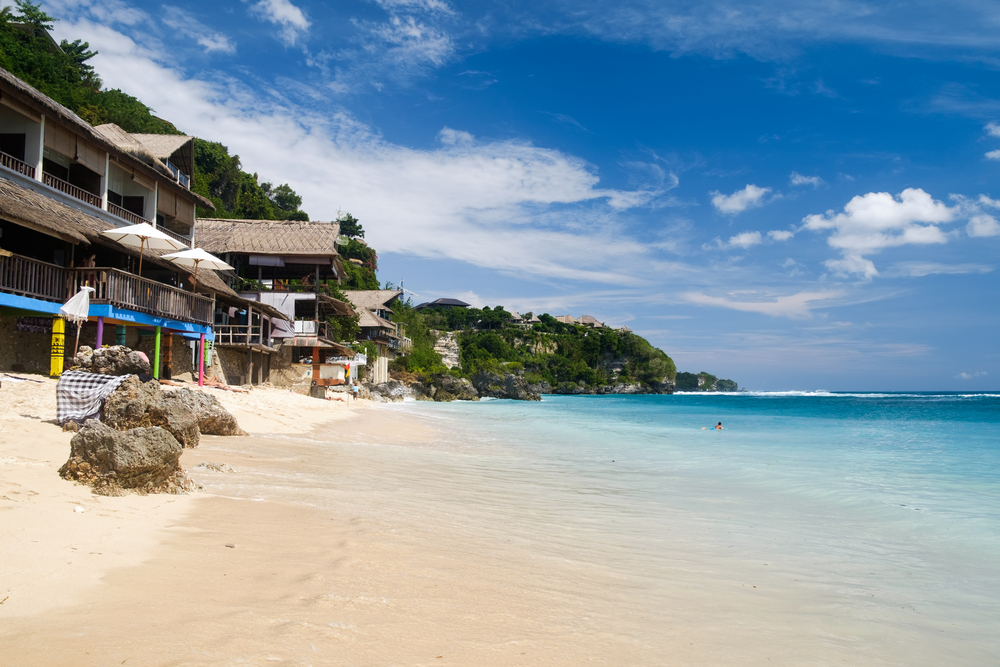 You can fly direct from Kuala Lumpur to Denpasar; from there take a taxi or hotel pickup to your destination. Bali is a pretty big island, so Denpasar to Menjangan is a 4-5 hour drive – a beautiful drive but a long one. Tulamben is a two-hour drive.
Dive course costs for an Open Water certification is about RM2000 per person, add to that the travel costs and you're looking at RM 2500 which is higher than average in the region. You get plenty of value though, with options to do and see things above sea level as well as below.
6. Gili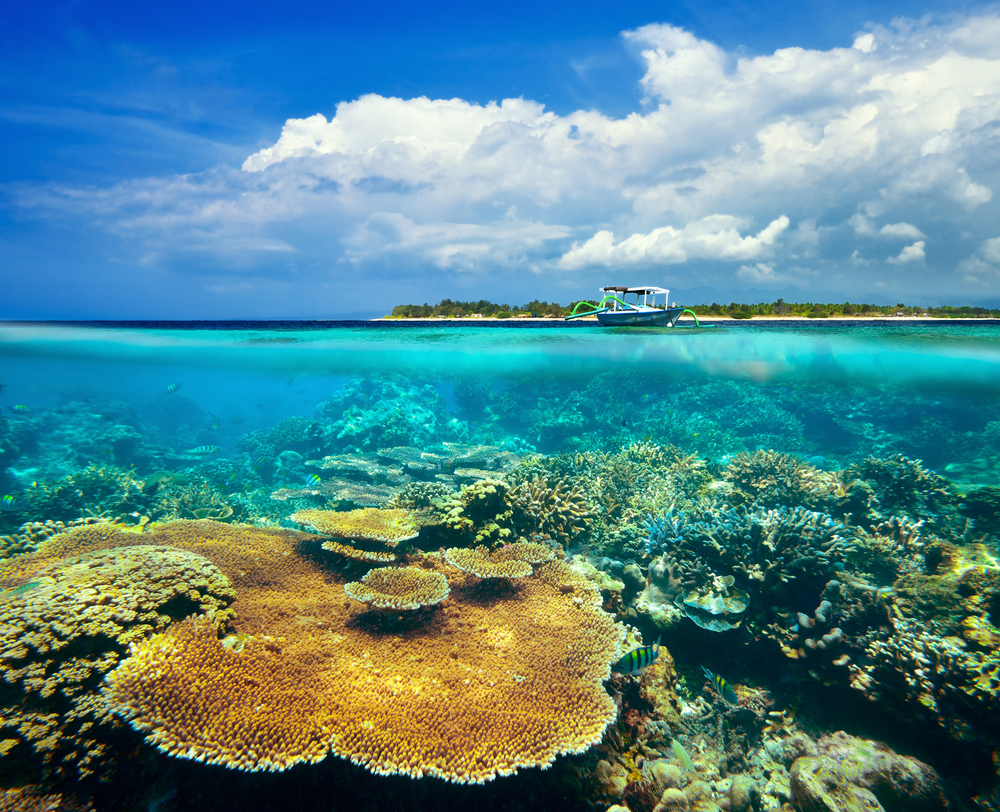 Gili Islands, a cluster of three tiny islands off the northwestern tip of Lombok, comprises Gili Trawangan, Gili Meno and Gili Air. Each island has a unique flavour and is distinctly different from the others in style and feel.
Gili Tarawang is the busiest of the group, with copious tourists heading up and down the main street alongside horse carts. This is anything but a tranquil tropical island, although it still has sandy white beaches and sea breeze. You'll also find all sorts of quaint family owned businesses (warungs).
Gili Meno, is the opposite to Gili Tarawang, the quintessential tranquil tropical island. Quiet and unassuming, parts feel isolated and untouched with scattered homesteads and plantations. Most of the accommodation can be found along the east coast of the island, with local cafes on the beach.
Gili Air is a balance between the two, with just enough buzz for a little nightlife and plenty of pristine white sandy beaches for a stroll to get away from it all and be alone with your thoughts. None of the islands have cars or motorbikes, but the islands are small and you can walk everywhere.
The diving across all the islands is awe-inspiring stuff, with wrecks, walls and reefs. Gili is said to be the turtle capital of the world. Hawksbill and Leatherback turtles, schools of batfish, blue-spotted stingrays and many varieties of hard and soft corals gives you plenty to see.
Getting there and prices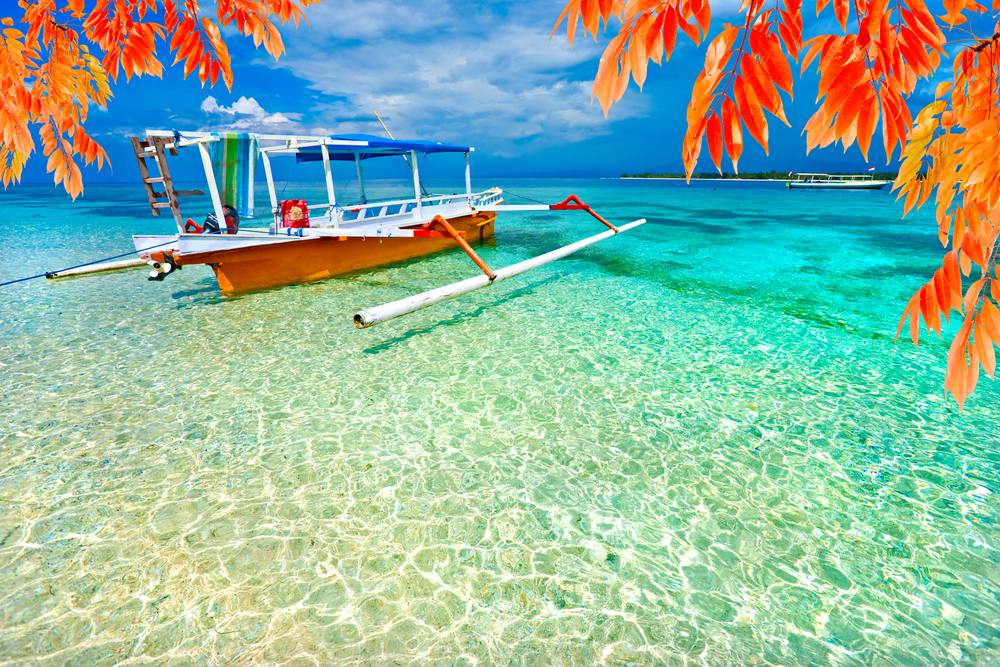 Getting there is reasonably easy: either fly to Lombok or Bali and catch a ferry. It's quicker if you fly to Lombok as it's a short speedboat ride. From Bali it's a longer ferry ride. Each has its attractions – seeing Bali and its many volcanoes in silhouette from a ferry can be breathtaking. The speedboat transfer from Bali to Gili is RM250-500 return – not cheap. The much slower public ferry takes about 5-8 hours at RM14 each way. From Lombok to Gili, the fast boat is around RM80 each way.
Like the other islands around Asia the price of an open water course is about RM1600, with travel costs including flights and ferries but excluding hotels, so the average spend is about RM 3000. If you're looking for a different destination with unique characteristic,s then Gili is a great destination for your open water course and is worth the spend.
7. Koh Lanta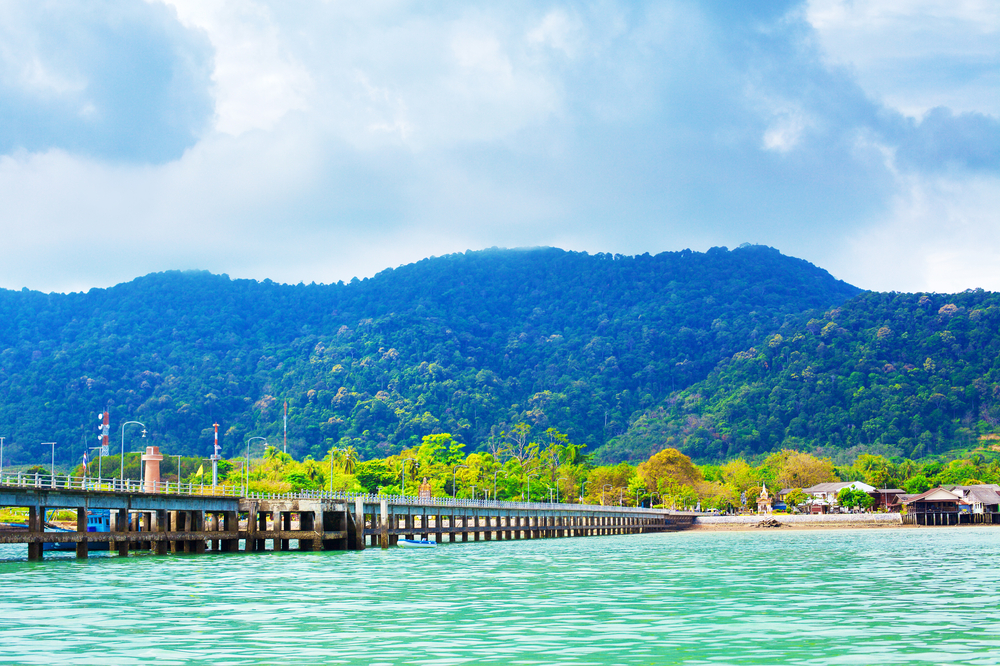 A 90-minute drive south from Krabi, a short roll-on roll-off ferry ride then another 30 minute drive, and you'll have arrived in Koh Lanta. It's a long thin stretch of an island that has a vast expanse of beaches along the Andaman Sea. The island is reasonably well developed and ideal for families.
There are none of the seedy gogo bars and the like in Koh Lanta, its just a good wholesome family island. Hotels can be found alongside the beaches stretching south with the customary beachside massages and coffee shops/bars. Getting around is either on a tuktuk (a motorcycle and a 2 man side car) or a pickup truck with seating in the back, and of course air conditioned taxis.
Pricing on Koh Lanta is higher than average across the other islands as it caters to a slightly more affluent demographic, more mature couples and families. That being said there are plenty of budget options around and its not a great deal more expensive. You just won't find large groups of college grads drinking buckets of local liquor. As a result the island has a very relaxed feel to it.
There isn't much diving just off the coast of the island, you need to travel to one of the smaller islands nearby, Koh Haa, Koh Bida and Hin Muang there is also a 43-meter gunship wreck to visit nearby. Koh Lanta has a number of Dive Centres near the pier, and several more scattered across the island. So, no matter where you decide to stay, chances are there will be a dive centre nearby.
Getting there and prices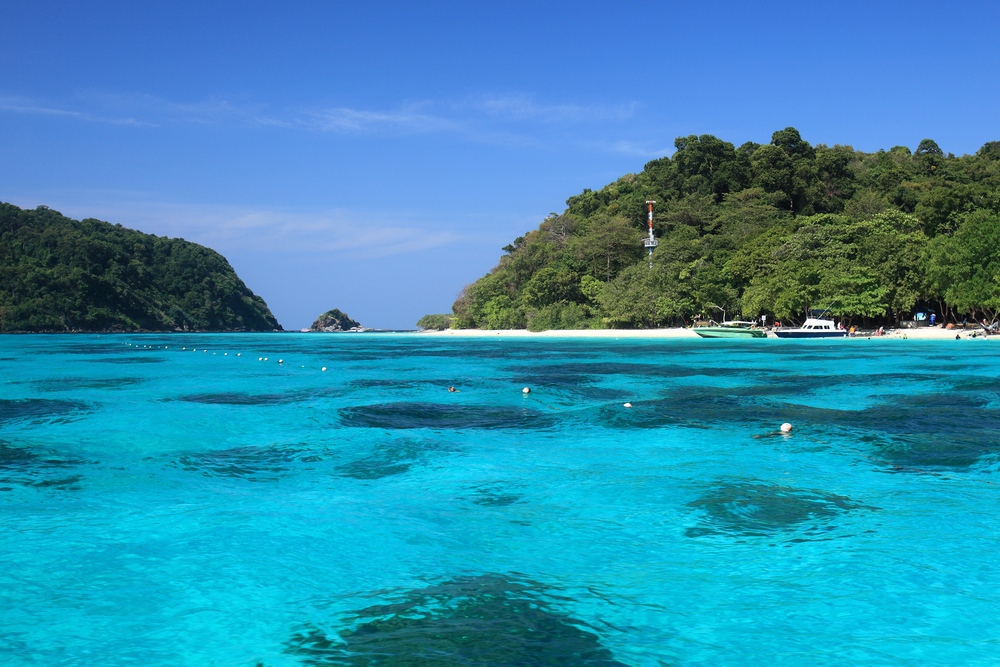 Getting to Koh Lanta is easy enough and its probably the easiest island to get to in Thailand from Kuala Lumpur, with the exception of Phuket or Koh Samui. Several options are available: express transfer is a short minivan ride to the pier and a speed boat to Koh Lanta, or a two-hour minivan ride down to the island the other option is to rent a car and do it yourself. Costs start at THB350 for the minivan and THB 2000 for the express transfer.
The average dive course cost on the Island is RM1650 the additional cost comes down to the boat rides to nearby island for the open water part of the course. Overall its a little more expensive than some of the other islands, however, its easier and quicker to get to so if you have limited time for your trip then its worth a little extra. Total cost including travel but excluding hotels is around RM 2000.
Conclusion
If you're looking for the cheapest and most time efficient option, Tioman or Tenggol are the best choices.  If you have a little more time and are looking for a bit of an adventure too, then both Thailand and Bali are great destinations.  Keep in mind you can't dive and fly in the same 24 hours.
If you want to go into more depth when comparing prices for trips like these, head to scubaplex.com and dive in!
---
"ExpatGo welcomes and encourages comments, input, and divergent opinions. However, we kindly request that you use suitable language in your comments, and refrain from any sort of personal attack, hate speech, or disparaging rhetoric. Comments not in line with this are subject to removal from the site. "
Comments